Pre-Wedding Treats to Make You Dazzle on Your Wedding Day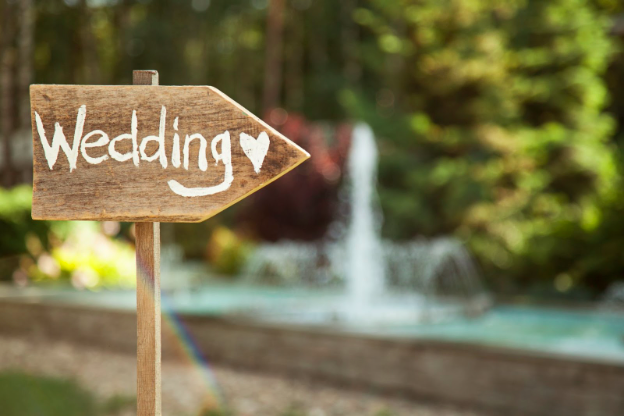 Brides-to-be, take a moment to treat yourselves! You've booked the reception venue, picked out flowers and booked that band. Now is the time to make sure you feel your best on your special day by scheduling in some beauty treatments.
There are many treatments available to help you prepare for your big day. While elements of your pre-wedding beauty regime can be left to the last minute, it is worth noting that some should be carried out weeks before your wedding day, as they might require time to settle down.
From fake tans to bright teeth, you may need to organise some appointments at least two weeks before your wedding but, more likely, it might be sensible to allow three or four weeks ahead if possible.
So what treatments can be carried out before the big day? We've put together a list of our favourites and given some tips on when best to book them.
Consider a facial or a fake tan
A facial can really help to refresh your skin before the big day. Your skin will be glowing and radiant for all of those photographs, whether you're walking down the aisle or inside a photo booth. A facial also helps to remove impurities from your skin, leaving you fresh-faced and ready for anything.
It's always a good idea to get a facial before your big day, as it will help your skin glow and your wedding makeup sit well. You will have already chosen who will be doing your wedding hair and makeup, so it is worth consulting them if you're planning any skin treatments you're not used to doing. If you like pampering yourself this way, you can then book as many facials as you want in the months leading up to your wedding day.
A fake tan is another natural beauty treatment that can give your skin an all-round healthy boost before your special day. Booking a fake tan well in advance is recommended just as much as perfecting your spray tan technique if you're after that DIY summertime glow.
Schedule in eyebrow waxing and special hair care
Scheduling a waxing treatment for your eyebrows in advance of your wedding can help them look their best on the big day. Just make sure you don't get them done the morning of or the day before, as this could cause irritation. You don't want any redness or inflammation showing through your wedding day make-up.
Likewise, your hair care leading up to the wedding will be a consideration especially if you're after something a bit different. You might want to do your research first and then speak to your hairdresser about hair extension options, a special cut or other treatments you can use to ensure your locks are in their best condition. Most stylists will suggest you wash hair a day before the wedding itself and advise you to steer clear of using too many hair products.
Factor in dental treatment early on
Considering the amount of photos you'll be in, it's essential that you have a dazzling smile for the big day and paying attention to teeth always helps. Getting your teeth cleaned or whitened by a professional is a good idea to start with and it's even better if you do this early on. This way, if you have any issues with sensitive teeth, then there are plenty of ways to prevent them from hurting you on your big day:
Don't eat too much sugar or drink fizzy drinks – these will only increase sensitivity levels further
Use a fluoride toothpaste and floss regularly – this will help keep your gums healthy
Get regular check-ups at the dentist – if you know something isn't quite right, then get it sorted early.
Teeth whitening can be done both at the dentist and at home, or both depending on which type you go for. You can also use whitening treatments designed for sensitive teeth, or if you decide to whiten your teeth at a clinic, allow yourself plenty of time to schedule an appointment.
If you're unlucky enough to have a toothache or gum infection at the worst time of year, then you may need dental treatment before your big day. Dental work should be done at least three months before your wedding so that it has had time to heal properly before the big event comes around.
Relieve stress with a relaxing massage
A great way to relax is with a massage. If you have any knots in your shoulders or back, then this could be just what you need before the big day. Massages help to relieve stress and tension which is perfect if you're feeling nervous about getting married!
If your muscles are knotted up, then you may need more than one massage to release the tension. While an epic day of pampering is tempting, it's best to schedule your appointment a few days before the event so that you feel refreshed on a special day. A relaxing massage can really help to improve circulation and release toxins from your body, which will flush out naturally in a few days.
Pamper your nails with a manicure & pedicure
Getting your nails done is another easy and relaxing way to pamper yourself, and a great excuse to spend time with your girlfriends. You don't have to limit yourself to getting just one mani-pedi before the big day – getting your nails done is a great way to treat yourself as many times as you like in the run-up to your wedding.
Eat well, exercise and drink lots of water!
Living a healthy lifestyle can not only help you look better but also help reduce stress in your life. Eating nutritionally good food can go a long way to making you feel physically and mentally better, so get in the habit of eating healthier long before your wedding. One of the many benefits of making healthier food choices is that you will have more energy, which will help you get motivated to exercise.
Exercising in any way—whether it's getting outside and enjoying the sunshine or going to the gym and working up a sweat—you can help get into better physical shape and combat stress.
Remembering to drink water can be challenging, especially when you're busy planning your wedding. But staying hydrated has several benefits, including helping you feel better, reducing any headaches and helping your skin glow!
Treat yourself and enjoy your pamper sessions!
There are many ways to prepare your body for the big day. These treatments can be great for relaxation, but also for ensuring everything feels fresh and healthy on your wedding day. It's also worth thinking about what you're going to eat beforehand, and how much exercise you'll be doing.
Remember to relax, drink lots of water, look after yourself and enjoy planning your pre-wedding beauty timeline to perfection. With all these pamper sessions booked in, you'll be sure to dazzle on your big day.