Preparing For Your Engagement Shoot
We are SO sold on the idea of engagment shoots. It just makes so much sense. A chance to work with your photographer, get to know them better, get comfortable in front of the camera, establish your best angles, have tons of fun AND have a bunch of photos of you not in a big white dress? Score!
If you're still not sure about the whole thing please head to Should I Have An Engagement Shoot? and change your mind immediately!
Today on the blog we have some EXPERT TIPS from World of Wedmin supplier Amanda Karen Photography about getting the most from your engagement session... over to you Amanda.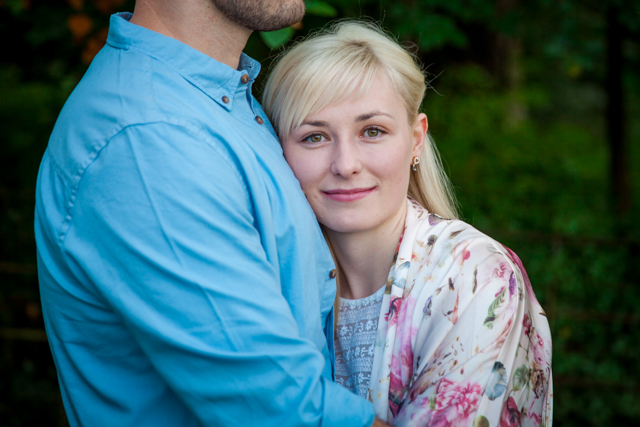 I'm sure you'll have read plenty about how valuable engagement shoots are (we certainly think so), but to get make the most of your shoot, it's worth taking some time to think about these few points to really make your shoot shine!
Don't worry, you don't have to plan to the same extent as you're planning your wedding, but a little thought and planning can go a long way.
Venue / location – is there somewhere meaningful to you both? Perhaps where you went on your first date, or your favourite place to hang out on a weekend. Do you want your shoot to have a rural feel, something a bit more urban or even a woodland adventure?
Time of the year – this will have an impact on the clothes you wear, the feel of the location and the overall shoot. Remember though, unless its torrential storms with no sign of it letting up, you can still get some really great shots huddled up under an umbrella (apparently there is no such thing as bad weather, just poor wardrobe choice!)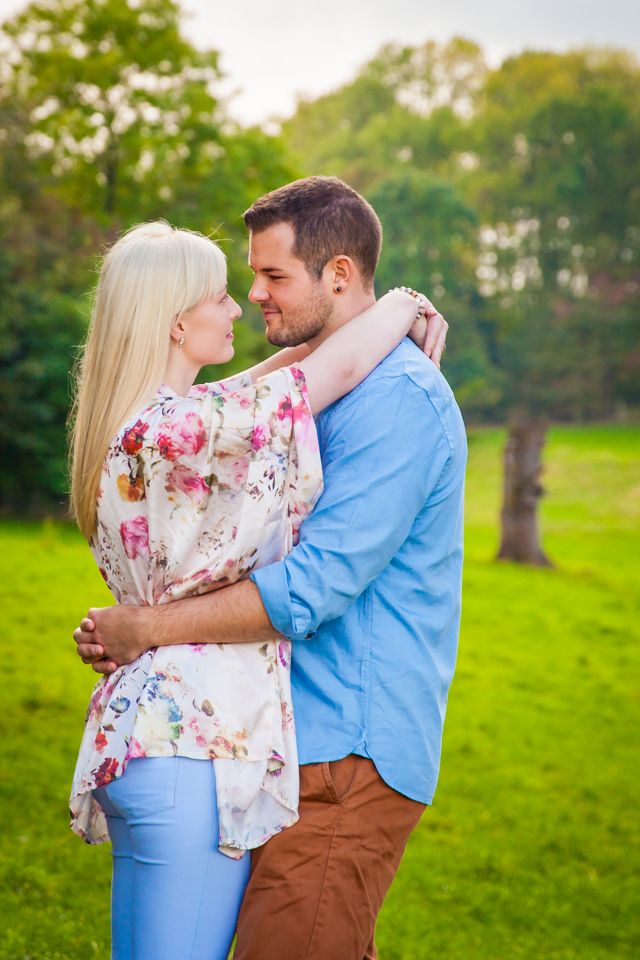 Clothes – now obviously this leads on from where and when your shoot is, but there are a few things to consider:
· Wear something that is "you", but use this as an occasion to dress up a little, your jeans and hoody may be the comfiest thing in the world (and I can vouch for that!) but you'll love your images so much more if you dress it up a bit!
· Coordinate but don't match! You don't want to clash with each other, choose colours that complement each other. Soft and romantic images are our favourite, so muted colours are great, and avoid busy patterns.
Hair and makeup – one for the ladies… treat yourself to hair and makeup – why not get a blow dry from your favourite salon, maybe arrange for your makeup trial for before your shoot or visit to one of the makeup counters. Also don't forget to pamper your hands; your photographer is going to want to get a shot of your ring, so why not treat yourself to a new nail polish or a manicure.
Added and extras and props – The use of props should always be natural and have a purpose, props can be great to tell the story but sometimes less is more. The shoot is all about you as a couple, so anything extra should complement that, not confuse or draw away from you.
Once you actually arrive at your shoot, relax, this is where your photographer works their magic! Don't worry about how to "pose" or what to do, just be natural and have fun with each other. Your photographer will prompt and guide you through the shoot to ensure you're looking fabulous through their lens.
If you'd like to contact Amanda to chat about your wedding, you can do so here.