Perfectmoon Do The Smith Hotel Awards 2014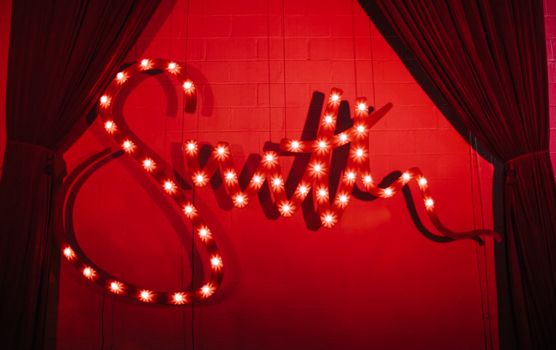 Our resident travel expert and woman on the ground, Rebbeca, from Perfectmoon Travel Club, had the recent privelage and joy of attending one of the most hottly anticipated travel events of the year, the Smith Hotel Awards 2014. Surrounded by the great and the good of the travel industry (not to mention all the celebs!) it's safe to say we're pretty jealous we weren't there! Luckily for us, however, we have Rebecca on the blog today to relive the  night's highlights and bring us the inside scoop on what went down! Don't forget: Perfectmoon Travel Club are Mr & Mrs Smith accredited, so if you fancy any of these hotels, you can chat to Rebbeca about them and many, many more here. 
It was a Thursday evening in central London and we were flouncing through Knightsbridge, designer dresses check, Manolo's check, hair bouncing and make up styled by Tom Ford and his team at Harvey Nichols check and check again. Looking good feeling fabulous.
We took a cab south of the Thames and arrived at Bankside Vaults, it felt like an almost secret venue, the type that only those in the know knew about, the entrance was a small opening hidden in a rustic brick wall. The red carpet, ropes, queue of uber trendy socialites, hoteliers and celebrities all watched over by a serious looking security team was a dead giveaway that we were at the right location. This was serious business, if your name wasn't down, you weren't getting in, our names were down, we were in.
This was the Smith Hotel Awards 2014.
Inside was dark, huge brick arches were illuminated with flashes of red, music was pumping and the bar was bursting with hustle and bustle. Glamorous guests sipped drinks and air kissed one another on arrival whilst placing bets with each other as to who would win what. Sipsmith were mixing the drinks and waitresses wandered with trays of mouth watering canapes, we sat a few rows from the stage with our seats accompanied by miniature lanterns of olive oil and sea salt popcorn.
The stage lit up and two huge screens behind the bar came to life, the music quietened and we all applauded as the original Mr & Mrs Smith, James and Tamara Lohan, took to the stage.
The wait was over, boutique hotel lovers could rejoice, we were about to find out the winners of the world's best hotels, slickest city stays and sexiest bedrooms according to Smith clients and their expert panel of judges. Excitement was at fever pitch as James and Tamara were about to showcase the world's most stylish stays.
There were 12 awards in total, here are a few that are a must for the perfect honeymoon, Perfectmoon is in a unique position to be able to book you a room at any one of these hotels and secure a little something extra on arrival...
Best Hotel pool was awarded to Monastero Santa Rosa, Amalfi Coast Italy.
Infinity pools are rarely more stunning than the high-rise heated one here. Set into the terraced clifftop with jaw-dropping views, it more resembles a length of shoreline melting into the azure, Amalfi horizon than a swim spot.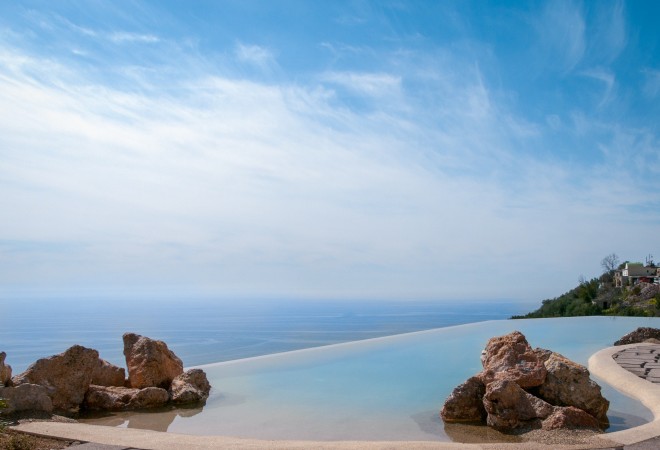 Above and beyond was awarded to Southern Ocean Lodge, Kangaroo Island, Australia
Perched on scrub-covered dunes above the sea in Australia's answer to the Galapagos, Southern Ocean Lodge is spectacular – and spectacularly spoiling.Everything is taken care of, by refreshingly relaxed staff: bountiful food, drinks and activities are all included in your stay.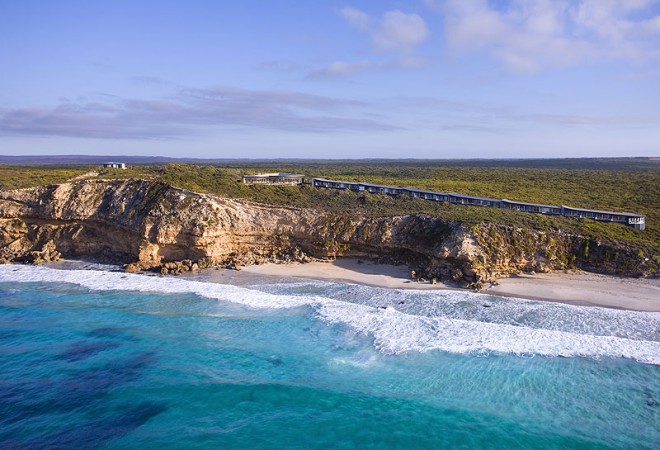 Best Newcomer was awarded to Ham Yard Hotel, London, UK
With a vintage-inspired bowling alley, rooftop terrace with Soho views and a restaurant-supplying garden, film screening room and honesty bar-stocked library, there's much to love about Ham Yard Hotel.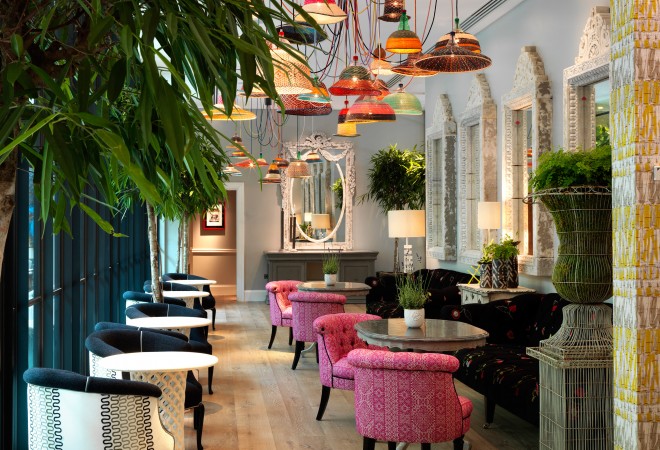 Best Dressed Hotel was awarded to El Fenn, Marrakech, Morocco
With sculpture, paintings and photography by David Shrigley, Bridget Riley, Antony Gormley, Batoui S'Himi and William Kentridge to look at, it's a wonder any of the other decor gets a look-in: but this creative riad's interiors draw the eye with perfectly polished tadelakt in arsenic blue and rose pink and the ideal amount of decorative dishevelment.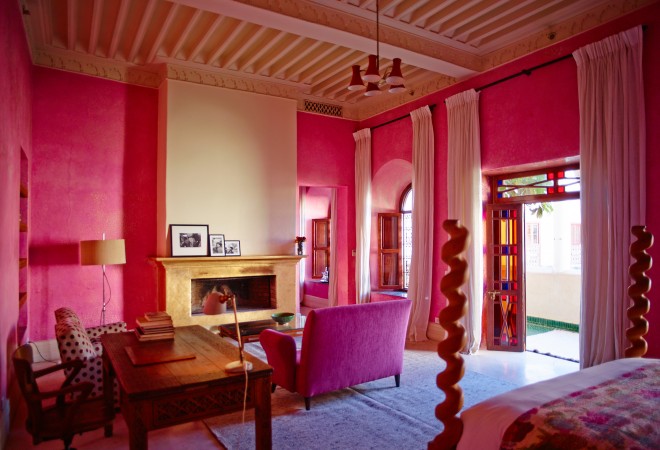 Sexiest bedroom in the world was awarded to Nha Trang, Vietnam
It was a tough category to call, but the judges agreed that Six Senses' five ravishingly romantic Water Villas were deserving winners: set right on the ocean, overlooking a coral reef, they're secluded, private and impossible to leave. Water Villa 5 is the pick of the bunch, with an infinity-edge plunge pool set seductively into the rocks, a private ladder leading into the ocean, and rustic-luxe good looks that conjure a cocoon of pure castaway romance.
Best Smith Hotel 2014 was awarded to Uxua Casa Hotel and Spa, Bahia, Brazil
We demand a lot from our pick of the world's best hotels: but this exotic repeat visitor to the Smith Hotel Awards delivers on every level. All-natural spa treatments in tree-flanked pavilions, a glittering aventurine-quartz-lined pool and inventive Brazilian cuisine (using garden-gathered ingredients) in informal surroundings have turned this former hippie haven into a hip hangout. Designed by Diesel's former creative director Wilbert Das, the creative
casa
collective encapsulates the essence of a great Smith stay: its take on 'localism' is stylish without trying too hard, ensuring it gels perfectly with its setting; the welcome is warm and one-of-a-kind; it brings the outdoors in like no other beach bolthole; and it lingers in the memory long after you've left. The public voters and the judging panel agreed: Uxua Casa is one of the world's most special stays.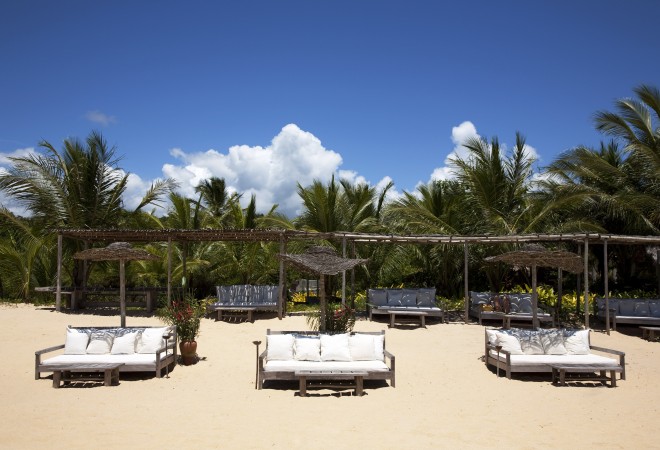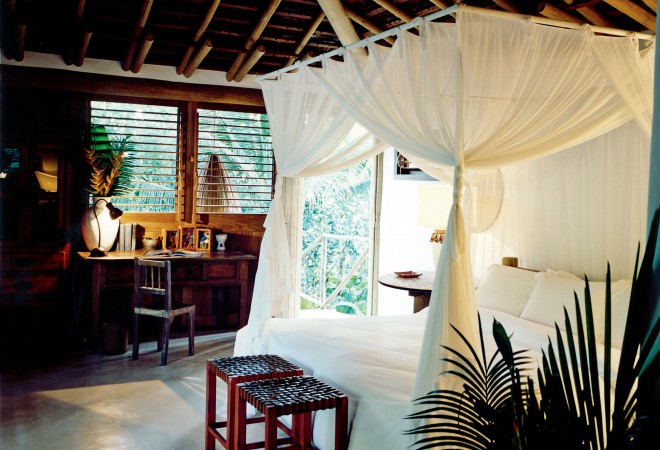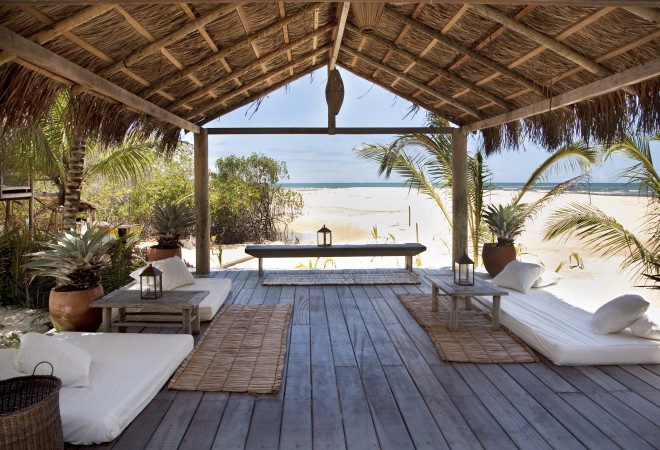 Smith were on a mission to demonstrate not only the fantastic diversity in the travel market today, but also to share over a decade of expertise gathered along the way, they certainly did this tonight.
The awards drew to a close and the stage was a light with flashes as the winners were papped and fellow hoteliers scrambled to the stage to grab a minute with James and Tamara. Meanwhile another high ceilinged dark bricked room had opened up, a bar at one end and a boudoir photo booth at the other, as DJ Norman Jay took to the decks, the party was about to start.
Twelve fancy black frames were mounted on the wall, each one holding a picture of the winning hotel of each category. I took a moment to look at each one, I stood in awe, thinking what amazing countries we have in this big wide world and what stunning hotels we have to enjoy them in, wheres my passport, Vietnam is first on the list.
You can contact Perfectmoon
here
 for full details of all twelve Smith Awards.