Needle & Thread's New 2017 High-Street Bridal Range is Unreal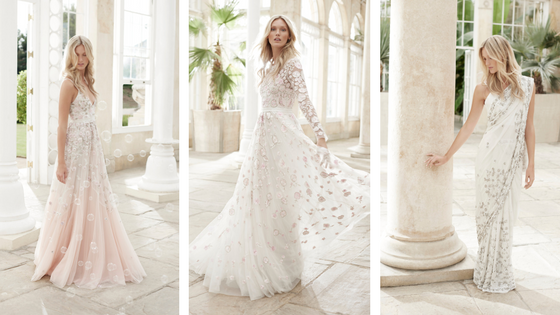 Needle and Thread, the creators of the unbelievably gorgeous embellished dresses you have most probably lusted over on the high-street, have brought out a bridal collection and it's almost too good to be true. With their new 11-piece range for Spring/Summer this year, they ensure that you will not only look absolutely knockout on your wedding day but your bank balance will totally thank you for it too. With prices ranging from £120 to £1150, these bejewelled and delicate dresses are a bit of a steal considering the amount of detail, embelishments and all-round fabulousness involved.
The range embraces a contemporary fluidity through soft structures and embellished clusters of delicate bead-work, creating a sophisticated and elegant look for any bride. The delicate lighter-than-air tulle seperates that also feature in the collection are the perfect way to transform your dress from day to night and are the ideal light cover up as the evening gets chillier.
Here's our run down of the new collection and all the information you need to know...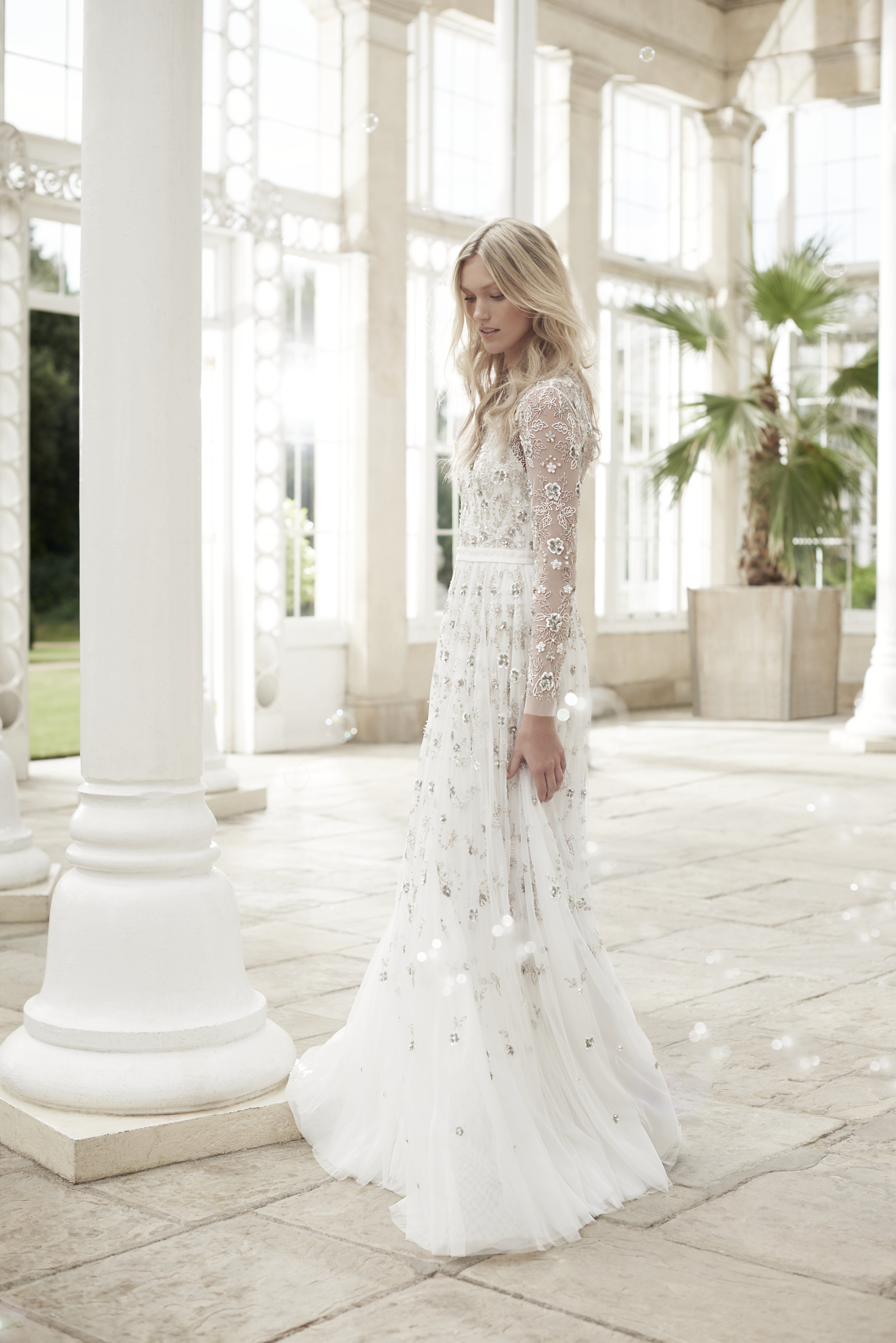 1. The Astral Gown
This feather-light and wonderfully flattering gown is our absolute favourite from the collection. With a dainty and delicate floral motif scattered with silver-cut beads and sequins trailing down the dress , this dress is just dreamy when it catches the light. The heavier beading on the bodice creates a real feature that carries the eye down the length of the dress and trails off beautifully. To create an impeccable silloutette, there is a grosgrain trim at the waist and wonderfully delicate slim sleeves, making for a truly flattering dress that will fill you with confidence on your big day. This is the ultimate in fairytale whimsy and we can't get enough.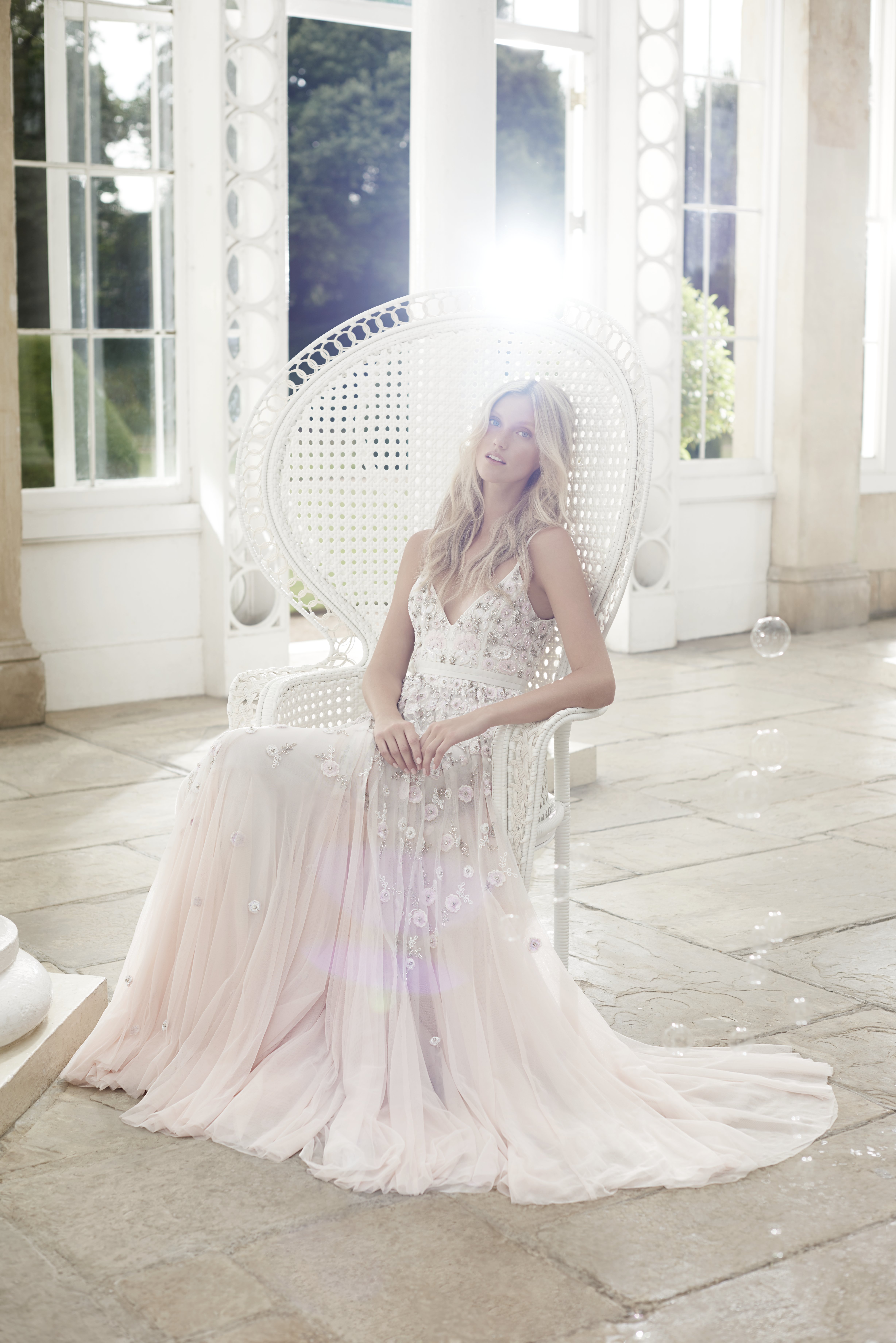 2. Trailing Tiered Gown
In a gorgeous hazy ombre pink with delicate thin straps, this dress is ideal for a summer bride. With a subtle plunging neckline and a voluminous tulle skirt that tapers in at the waist, the soft movement and feminine shape of this dress creates a romantic yet dramatic look. The detailed pink, white and silver embroidery brings attention to the bodice and really draws your eye to the fabulous hourglass figure it creates and emphasises. This is the perfect dress for someone who fancies something a little bit different but still with a captivating and fairytale-like feel.
3. Astral Maxi Dress
Featuring all the same delicate and divine detailing as seen on the Astral Gown, we see this fabulous maxi dress as it's slightly more seductive and sultry sibling. With a plunging neckline and killer backless detail, this dress is a great way to add some real sass and sexiness to your wedding day. Not sure whether you favour the pretty slim sleeves of the gown or the backless cut of this maxi dress? If your budget allows, why not do both - one for the ceremony and one for the evening.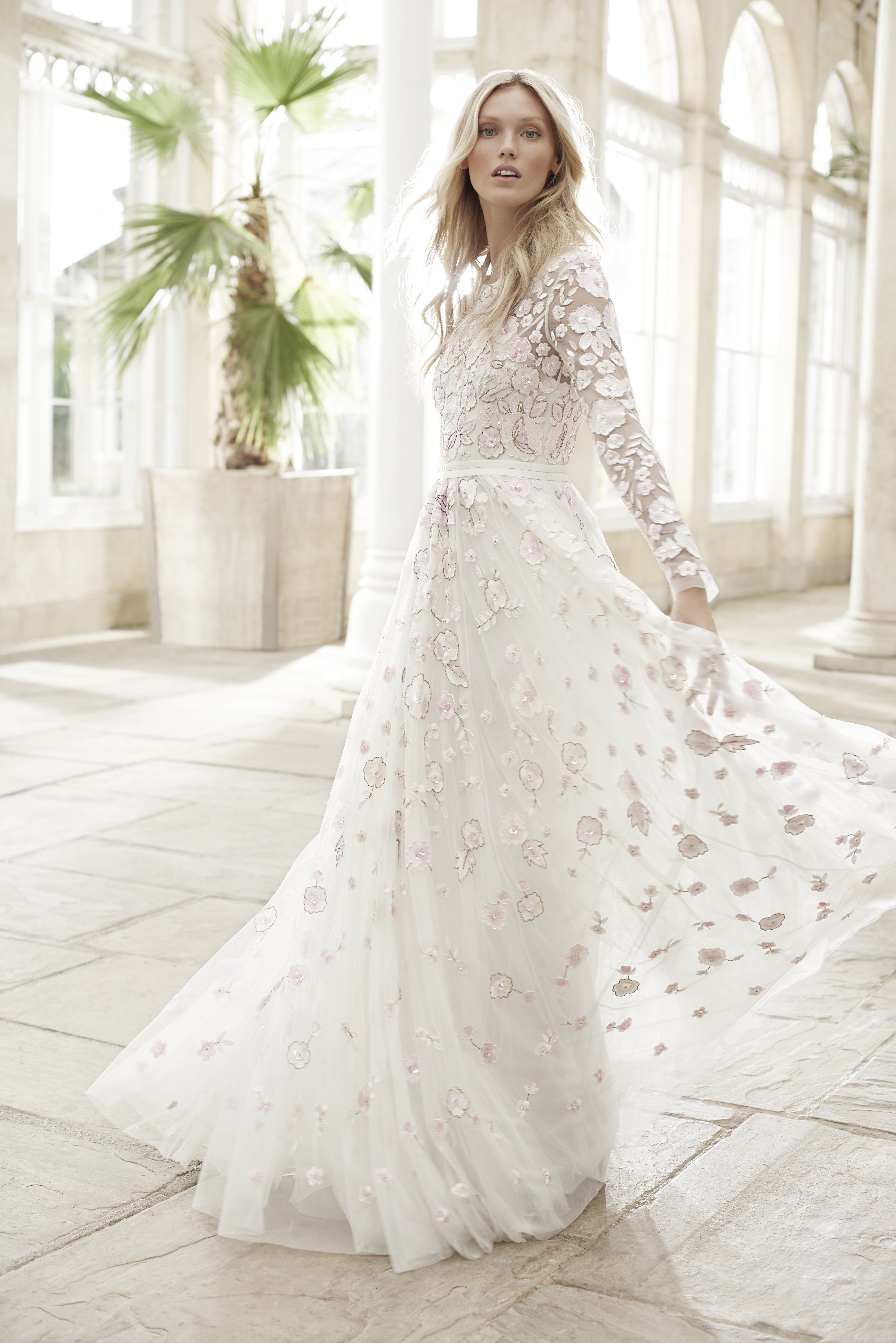 4. Rosette Gown
Embellished in pretty artwork inspired by traditional rose flower beds catching the hazy summer light, this wonderfully feminine gown is a subtle mix of ivory and soft pink hues with silver elements woven through. The intricate embroidery takes centre stage at the bodice of the dress and scatters nearer the hem to allow soft and free movement. The combination of the thin and flattering sleeves with a volumnious skirt creates a stunning sillouette without restricting you from hitting the dancefloor on your wedding day.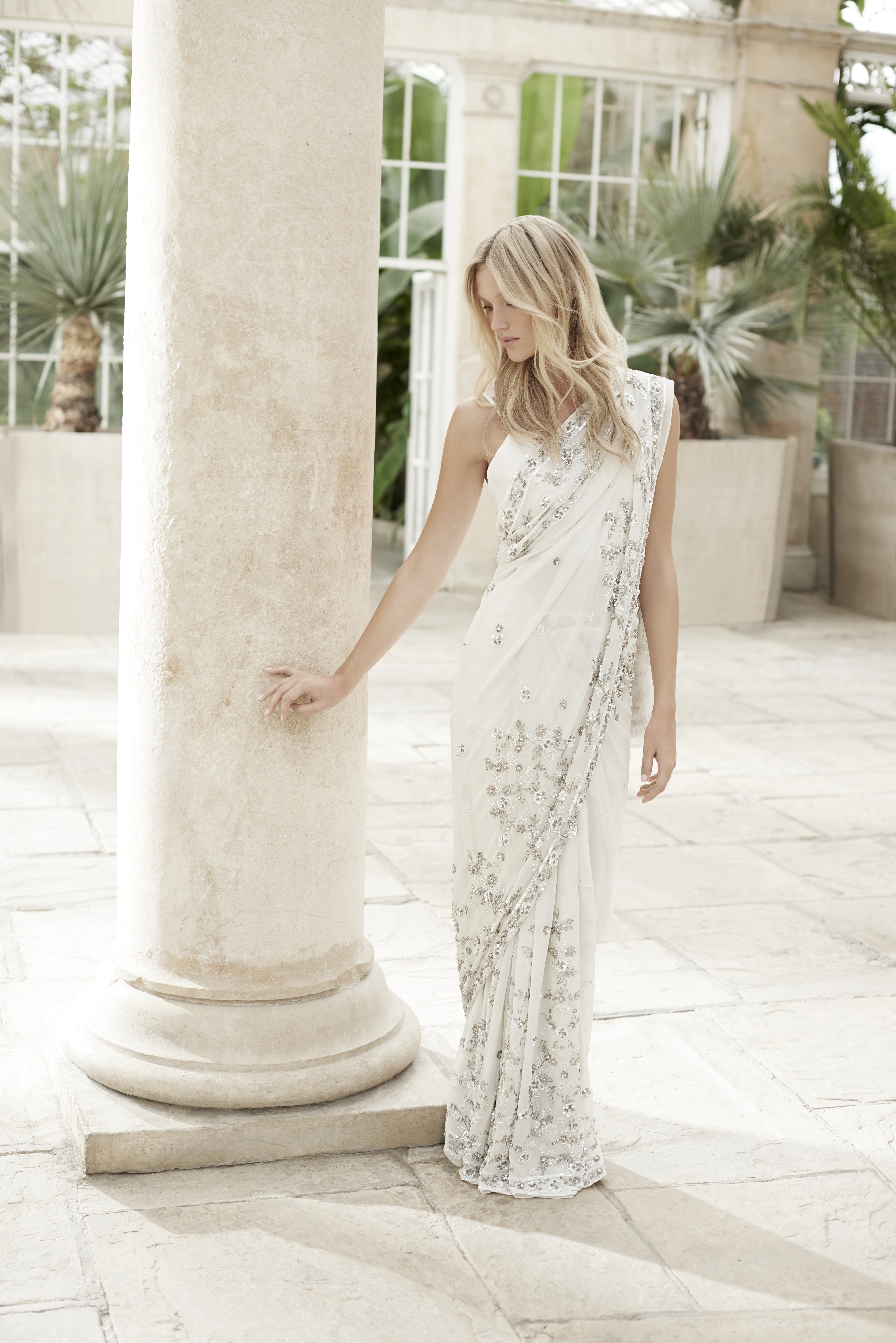 5. Astral Saree
This wonderfully luxurious Saree is crafted using 100% silk fabric for a truly premium feel. It is dripping in floral artwork featuring silver cut beads and sequins that ensure the outfit looks heavenly when it catches the light. The Saree also comes with premium finished undergarments consisiting of a traditional drawstring waist under skirt and delicate bra top that is finished off with a fine ribboning detail at the back.
6. Trailing Cape
Chosen a dress that isn't quite ceremony appropriate or need a cover up to give you a little warmth st the evening reception? This fantastic transitional piece works both ways and enables you to adapt your outfit according to situation. This really ups the glitz factor when paired with any of the Needle and Thread dresses or can add some magical detail to any wedding dress.
So if you can't already tell, we really love this new collection and we have no doubt you do too! So head over here to shop the full collection, it's all ready to order now.