Morgan Davies' Top Bridal Trends For 2017
With their boutiques playing host to some of the most sought after and fashion forward designers in the industry, Morgan Davies Bridal are the ones to look to for advice and inspiration on upcoming bridal trends. Today they give us the inside scoop on what we can expect in 2017...
Bridal runways have been as exciting as ever this year, revealing the top bridal trends for spring 2017. They look set to include more colour, 3D florals, two pieces, and deep v-necklines.
Deep V-Neckline
The trend of deep v-necklines continues; seen most notably in fashion-forward brands such as Inbal Dror or Tarik Ediz White. As well as being ultra-sexy, deep necklines also flatter your upper body, helping to elongate your frame and give a silhouette skimming appearance.
High collars
Designers like Ersa Atelier and Cymbeline are creating a high-fashion look with high collars. This look is balanced with long sleeves, stunning fabric layering and intricate detailing; making modesty very fashionable for 2017.
Off the shoulder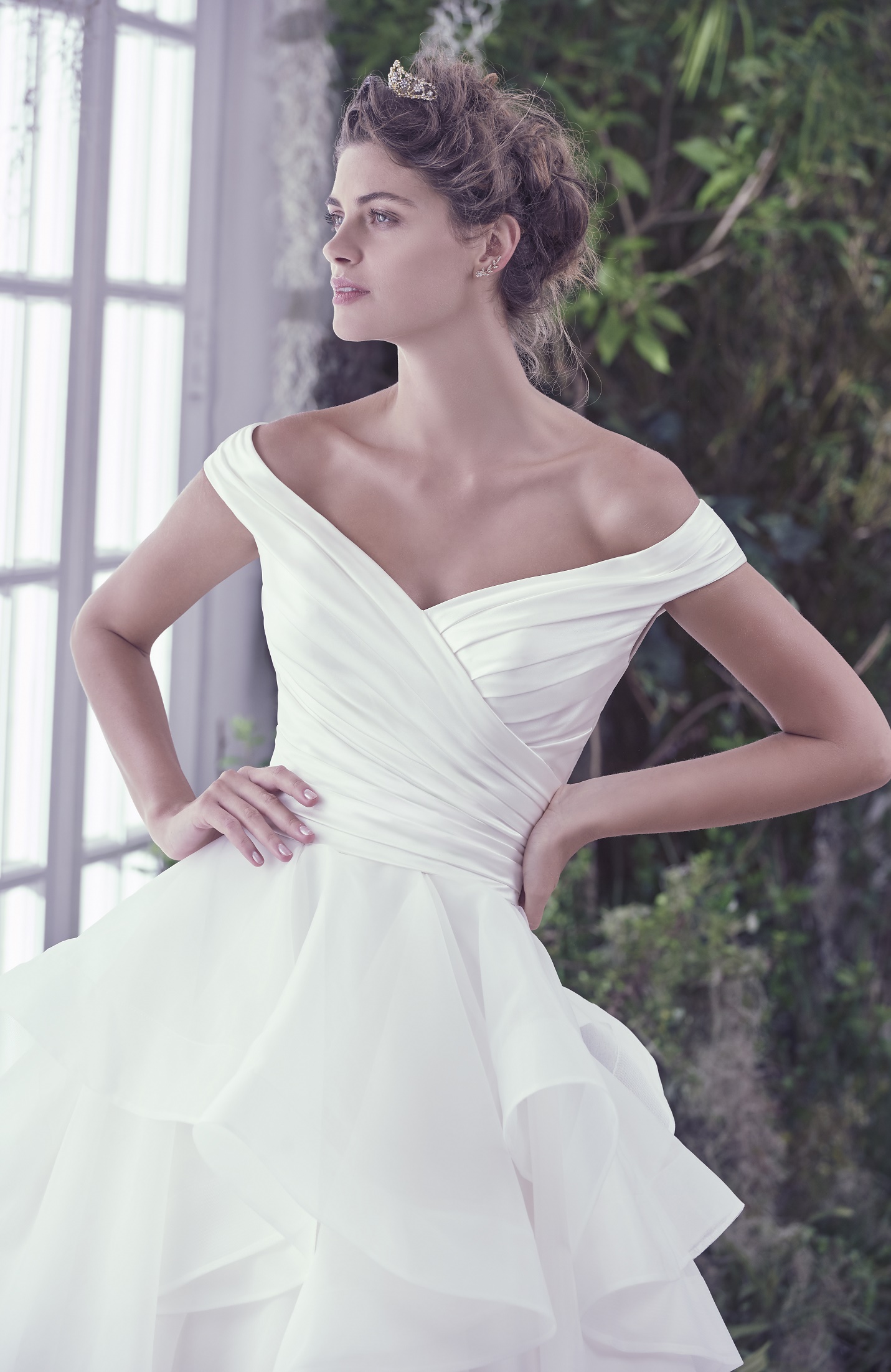 This design creates an adorable silhouette and is most hair stylists' dream! It's already a very mainstream trend, but we will be seeing a lot more off-the-shoulder gowns in spring. Bucking the current boho trend, this style gives a relaxed yet glamorous look. And if daring to bare really isn't for you, this is a subtle way to show a little skin.
Pretty pastels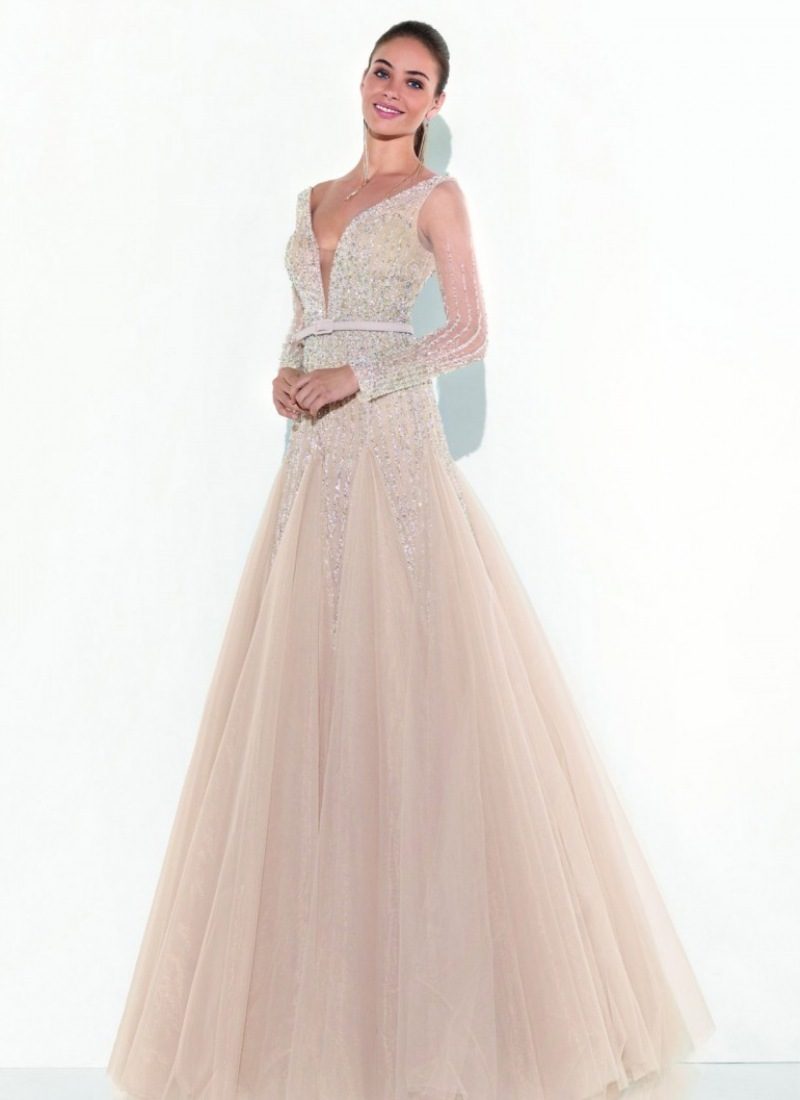 Shades of pink and blue have been seen across the runways, and it's that barely there pop of colour that we expect to see in the spring. Pantone's colours of the year (Rose Quartz and Serenity) can be seen in many collections, including Maggie Sottero, helping create a truly romantic gown.
Oversized bows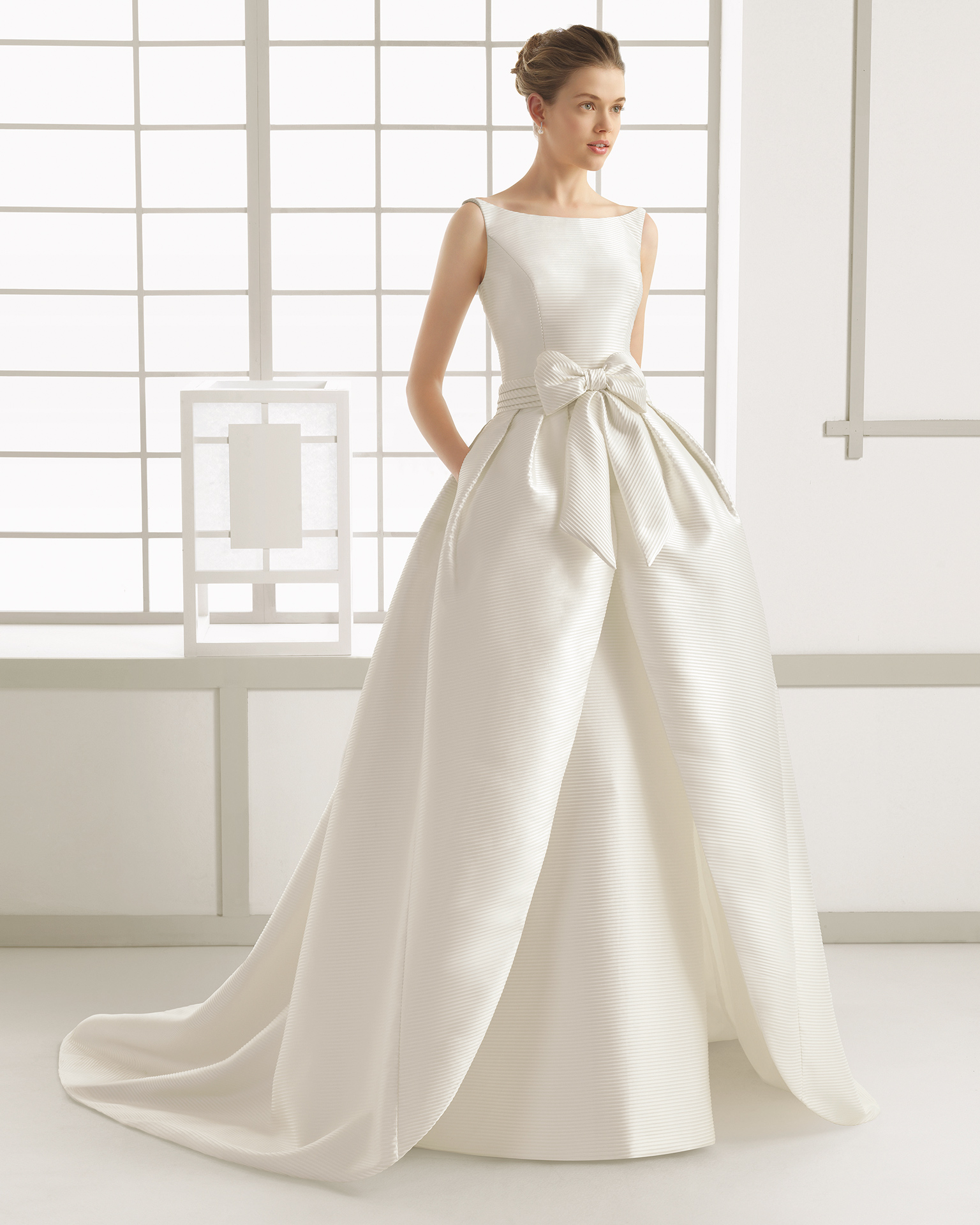 Bridal accessories, whether you are opting for a tiara or veil, belt or statement jewellery, require a lot of thought and attention. Designers like Rosa Clara are taking that burden away with beautiful oversized bows - helping to accentuate the waist and add structure.
3D florals and appliqués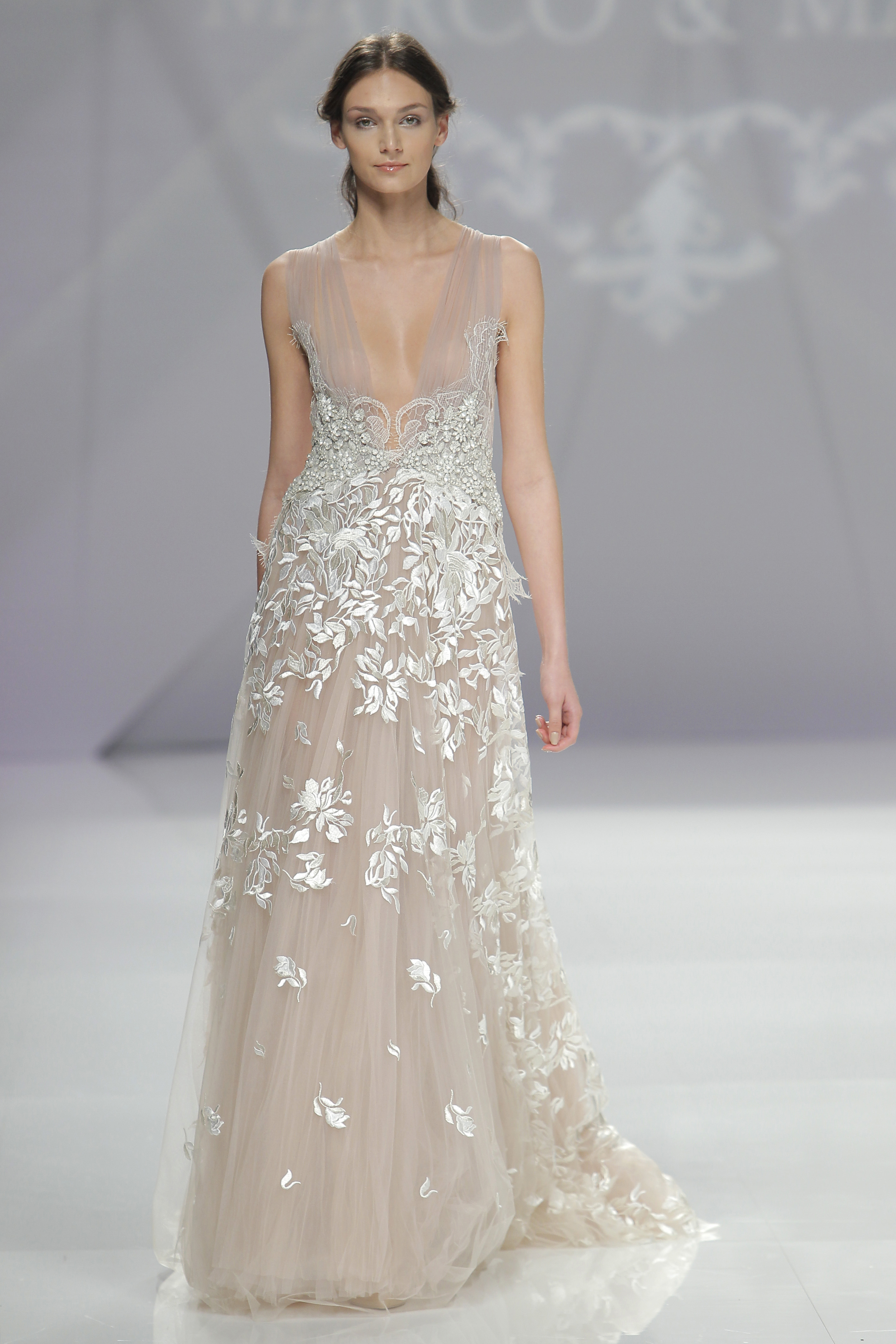 Marco & Maria
The runway is exploding with designers who are transforming the traditional wedding gown with textural works of art. A wedding dress is the ideal canvas for a designer to express his or her individuality, and that's exactly what we expect to see next season. Well, 3D floral appliqués that have been taken to the next level and combined with intricate embroidery.
Cutouts and sheer panels
This is a trend that we have started to see heavily this season, and we're expecting it to continue into Spring 2017. Carefully placed cutouts are encouraging brides-to-be to conquer their fears and dare to bare! Marco & Maria and Cymbeline are just two designers who use this to enhance a natural silhouette.
Short skirts
Short dresses are becoming more and more popular with brides as hemlines rise to higher lengths. Elegance is carefully balanced with this silhouette, using high necklines, cap sleeves and intricate beading.
For more information about designers at Morgan Davies Bridal, just visit morgandaviesbridal.co.uk