"Let Them Eat Cake!" - No Need for Traditional Wedding Cakes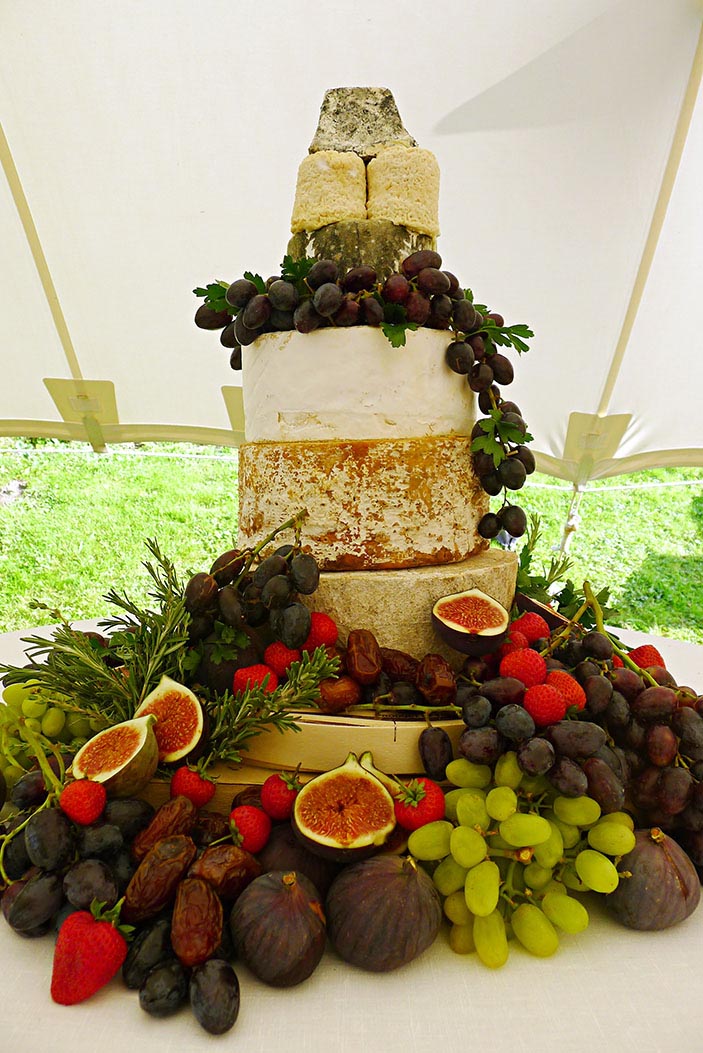 Just because the cutting of the wedding cake is an age-old tradition, it doesn't mean your cake needs to be traditional. We meet plenty of couples who ask us if there is an alternative to the classic fruit cake with marzipan and we tell them the same thing every time – you can do pretty much anything you want! The great thing about the wedding cake is, these days, anything goes. So think outside the box and choose something that not only looks fantastic but also tastes great…and can double as dessert.

Here are a few ideas to get you started…


The 'Cheese Cake'

No we don't mean Philadelphia, sugar and a biscuit base. We are talking about nine tiers of beautiful whole cheeses decorated with fruits and pots of home-made chutney. A cake made from wheels of cheese is perfect for couples with a savoury tooth. Once cut, the cheeses can be transformed into beautiful cheeseboards for guests to graze on throughout the night! It is best to start with a hard cheese for the base of the 'cake' and follow on so the softest cheese is on the top. Make sure you have lots of variety – just because you love a strong blue cheese doesn't mean that all your guests will!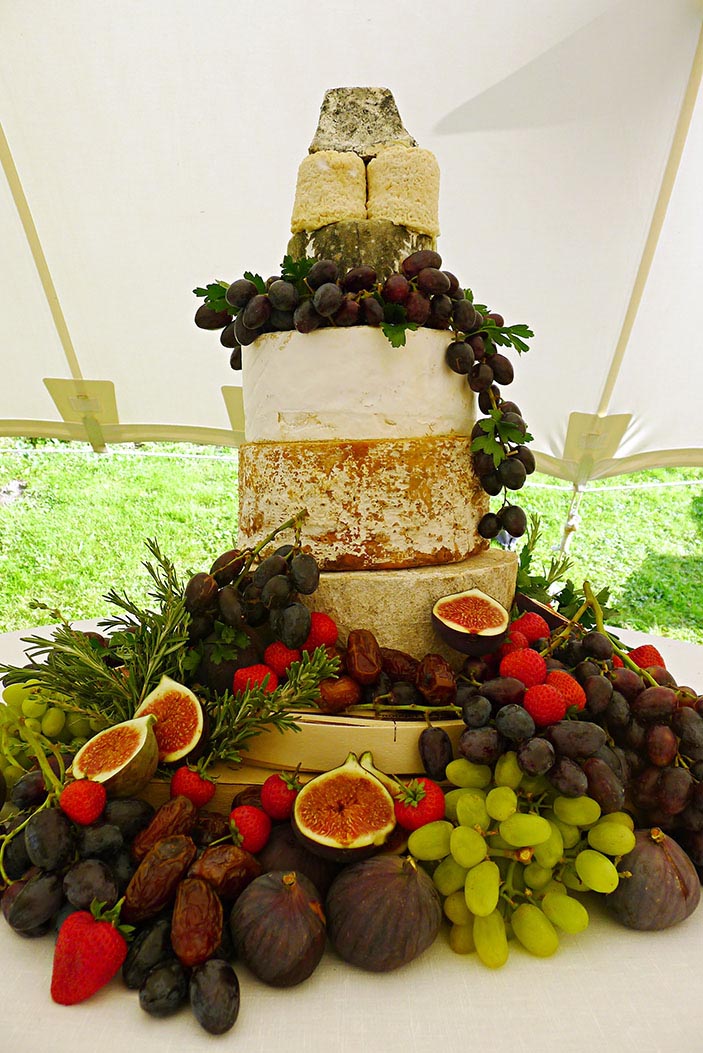 Fruit cake with a difference!

After a three-course dinner, the last thing you might want is a slice of rich fruitcake, which is traditionally offered at the end of dinner with coffee. Why not have something lighter like a display made from tiers of fresh cut fruits or fruit skewers displayed on traditional or funky cake stands. This can be served with pots of whipped cream and chocolate for dipping and refreshed by your caterer during the rest of the evening for guests to munch on.


Croquembouche

Deriving from the French words meaning 'crunch in the mouth', a croquembouche is a traditional French dessert and has become very fashionable in England. Essentially a Croquembouche is a tower of profiteroles filled with cream or crème pâtissière and bound together with crunchy caramel. To look even more impressive, adding flowers or strawberries dipped in chocolate will give the cake lots of colour. Suggest to your caterer that they produce additional profiteroles that you can serve as dessert.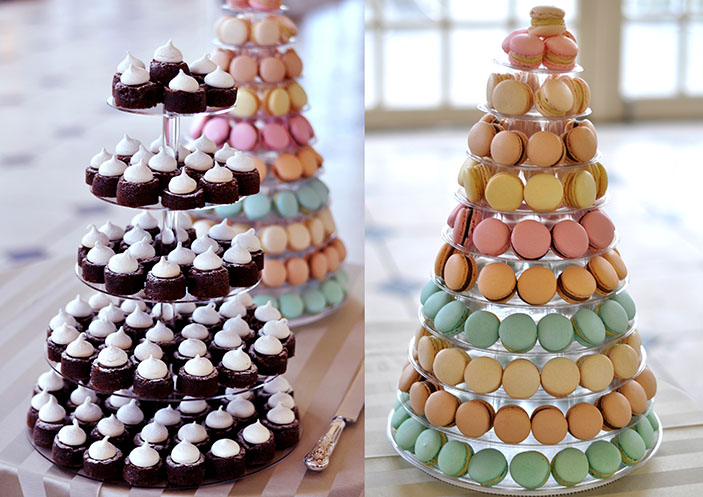 Cupcakes, pies and mini desserts!

Cupcakes are all the rage. Who could resist a tower of beautifully iced cupcakes? Using cupcakes as an alternative to the traditional large, tiered wedding cake is not only chic and trendy, it's also great for your budget and will act as dessert at the same time. For a more vintage style look, use Victorian cups and saucers to present the cupcakes in. For something completely different, a colourful table filled with truffle lollipops, chocolate cones, Eton Mess in mini kilner jars, fruit tartlets, mini pies such as passionfruit meringue or banoffee, chocolate shooters or macaroons would be hard to resist. Displayed on bespoke cake stands at different levels even those who don't have a sweet tooth would be tempted!