Jess & Tom's DIY Farm Wedding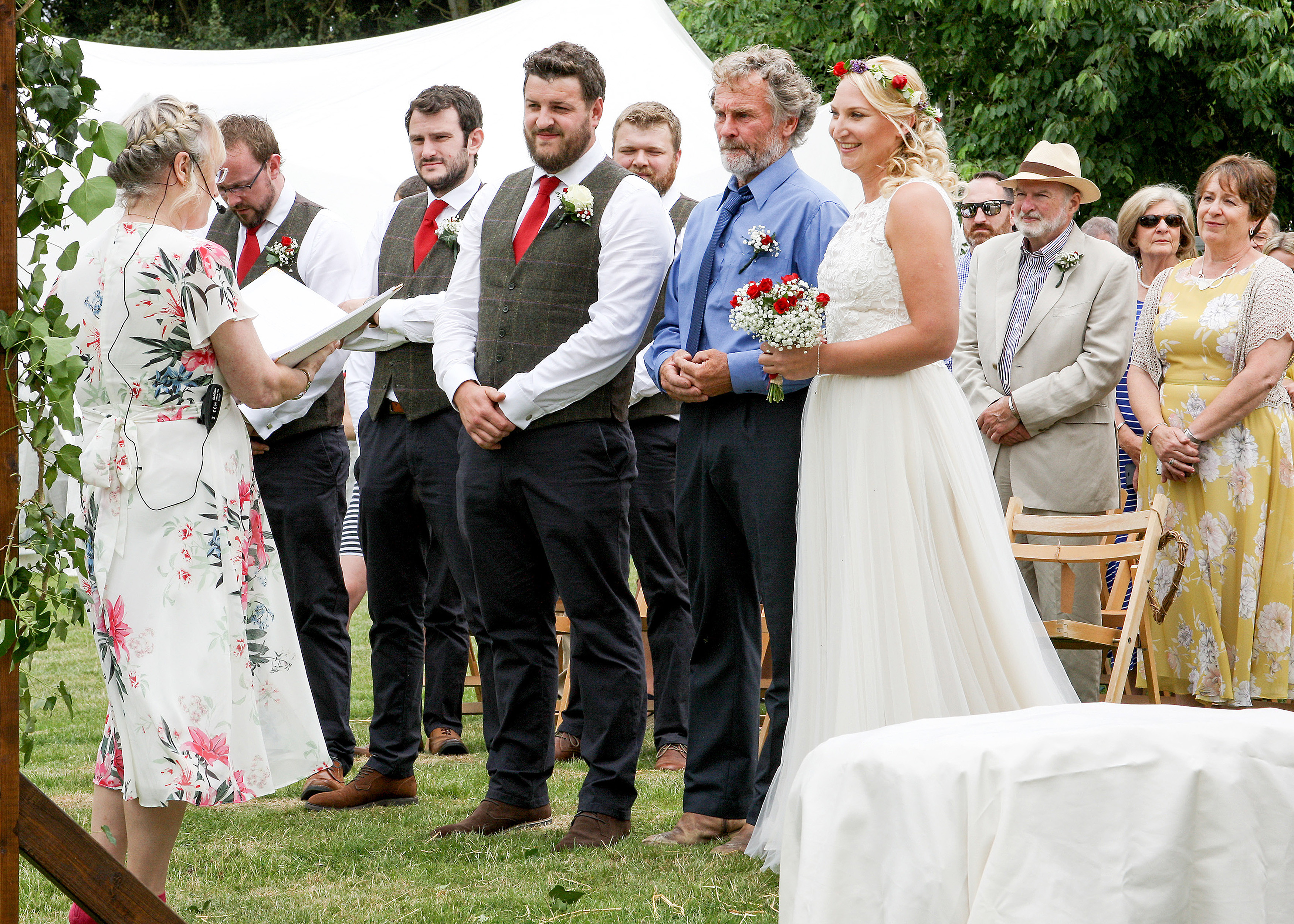 The most important factor in Jess and Tom's wedding was that it should take place on Jess' father's farm, in front of the pond her Dad had built in memory of her grandparents, so they contacted Lauren as a Celebrant to conduct their ceremony. Below are the beautiful photos from their fabulous day taken by photographer Charlotte Wright.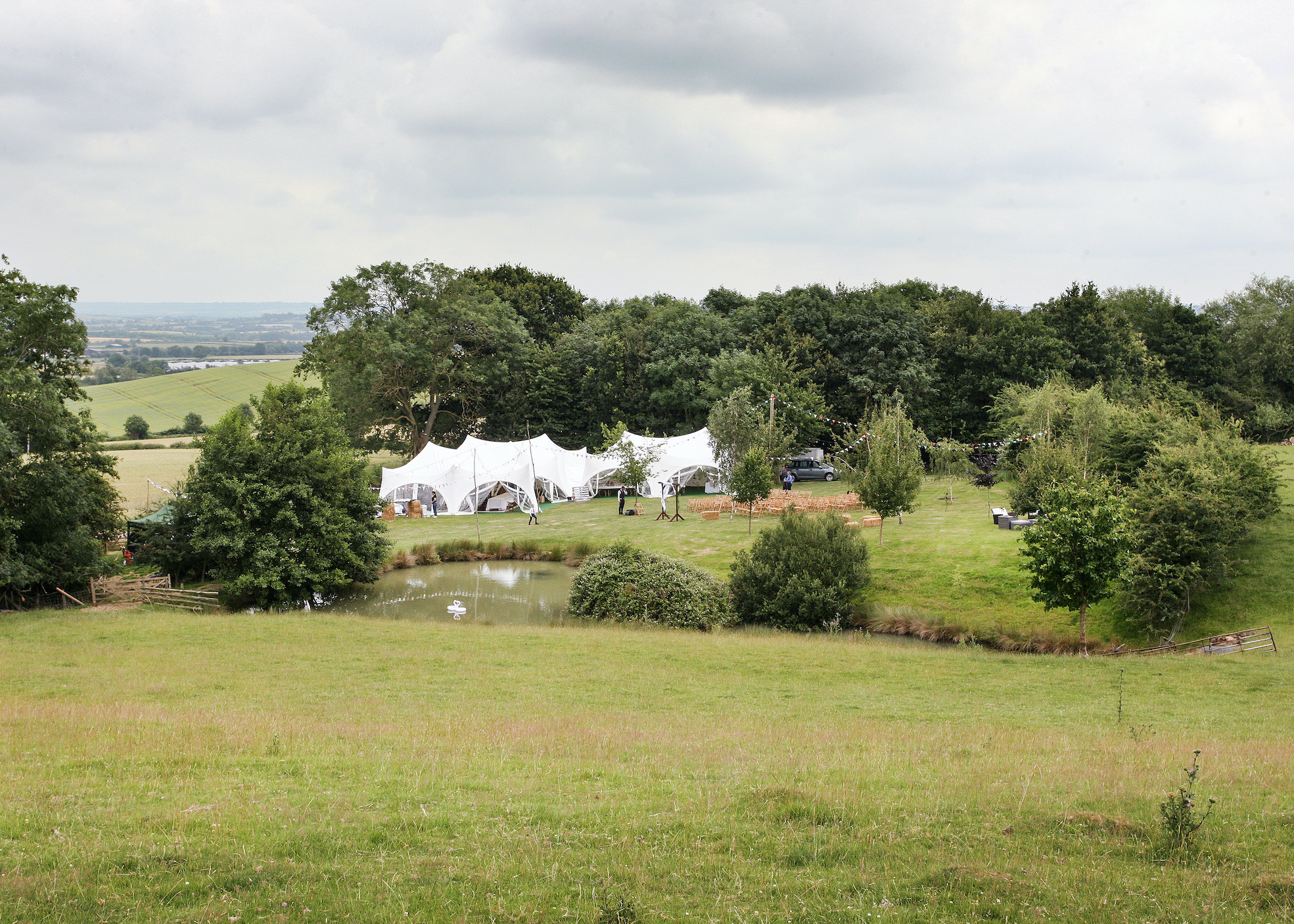 All their friends were involved from the music to the bar and marquee, the ceremony was quite traditional with readings and music, again performed by friends and family! The atmosphere was relaxed and informal with their own child and various friends and relative's children playing in the field, there was a fabulous, family atmosphere!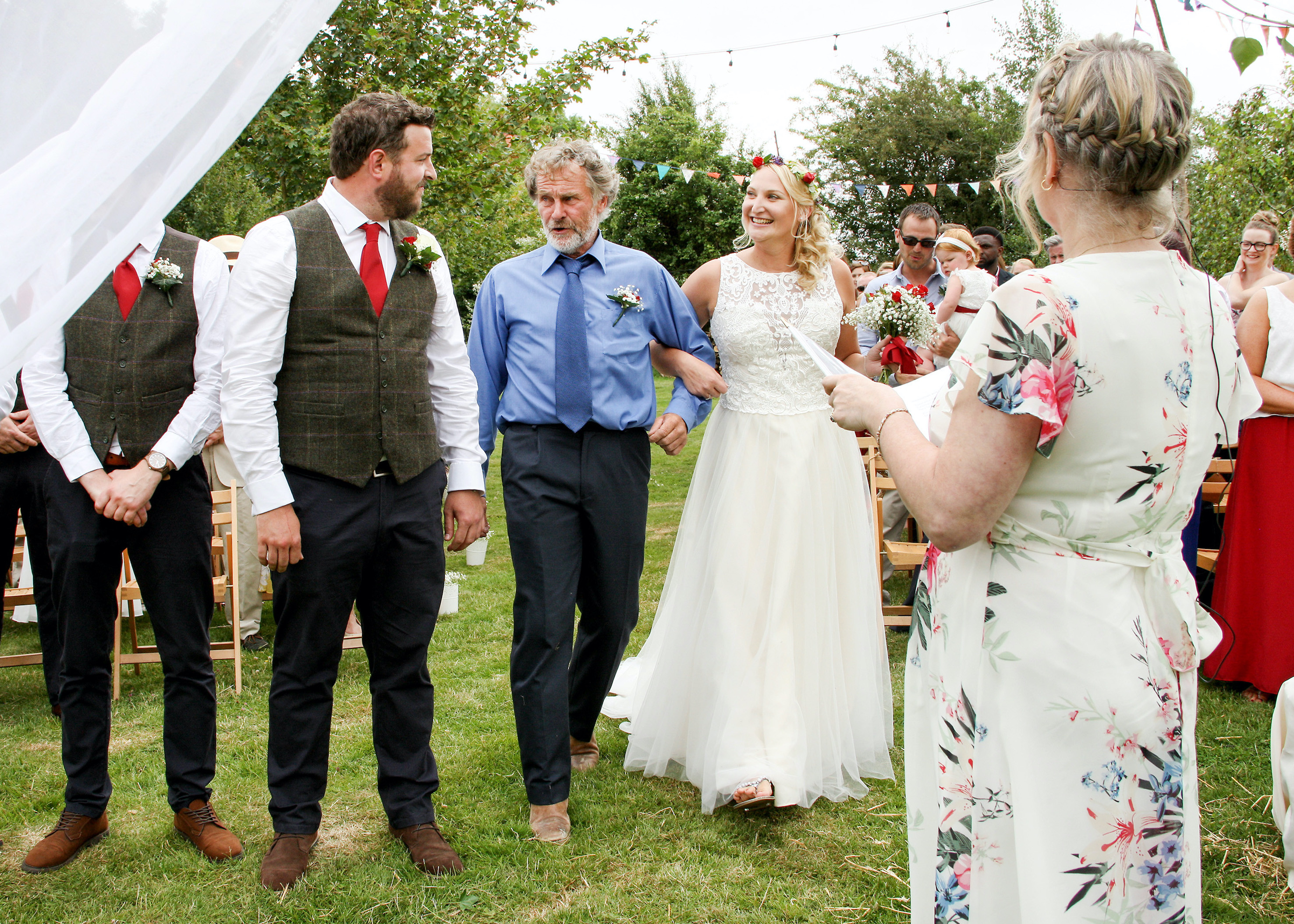 Jess and Tom took their Mums to the registry office on the anniversary of the day they met, a couple of weeks before their wedding, to complete the legal part or the marriage as we call it, they wore jeans and popped to the local café for lunch on the day!
One of the benefit's of a Celebrant led wedding is that it can take place anywhere and at any time to suit you, Lauren's ceremonies are personal, bespoke, relaxed, and very warm and inclusive!