How Wedding Website Can Help Your Wedding Planning in COVID-19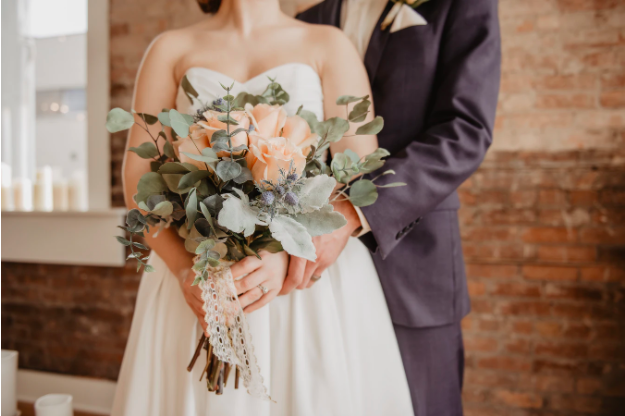 The COVID-19 pandemic has changed ways of life, including how to approach weddings. With couples or wedding organizers adapting to the new normal, you can streamline the wedding planning process by creating your wedding website.
This article will talk about how important it is to have a wedding website and how you can create yours. Check it out!
How Does a Wedding Website Help?
Wedding websites are great solutions for couples to plan their wedding. They help the scheduling process, saves money, and is perfect for compiling all the essential information.
If this will be your first website, don't feel intimidated. Nowadays, creating a website is easy and affordable with website builders – which will be our focus in this article. So, don't worry about the technicalities and budget problems.
With a website builder, you can have a proper wedding website complete with helpful features. Some of the features are responsive templates, a form builder, pre-made website templates, image galleries, and blogging tools.
These features and functionalities make the website creation process not just easy, but also fun. Consider those with a drag-and-drop function to further support the ease of use.
Now, let's take a deeper look at how a wedding website can help you:
Choose The Right Website Builder For You
For a wedding website, builders are much more preferable compared to a CMS like WordPress due to their simplicity. The right website builder is the one that matches your needs best.
List the pages, content, and media you want to include on the website. Consider factors like your budget, features, hosting, etc. If you worry about budgeting, pay for the basic website builder plan instead.
Make a comparison with other website builders. For starters, take a look at these wedding websites for inspiration. To have a better idea of what you'll need for yours. Don't forget to create a unique domain name, as most website builder platforms offer this service. When settled, make the purchase and start your website journey.
Stay Organised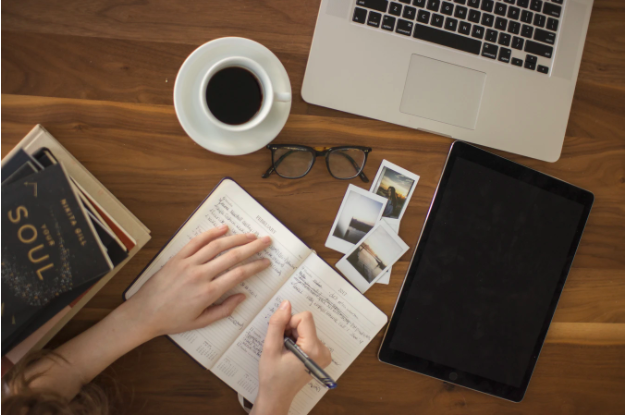 Staying organised while planning for the big day is easier with a wedding website. But first, make sure that everything works accordingly, including the smallest elements within your website.
Make your website presentable. Get creative and customize with the website builder, add wedding-related information, photos, videos, and illustrations that go with your wedding theme. Create pages and decorate them. Use platforms like Canva to help create the visuals.
Keep a schedule and don't let the website preparation trouble you. When all is ready and every page and link are working properly, save and publish the website.
Afterwards, you can start keeping track of your vendors and guest lists, including details like their preferred dietary options and plus ones. In short, you'll know about all the wedding schedules and appointments.
Keep Everyone Up To Date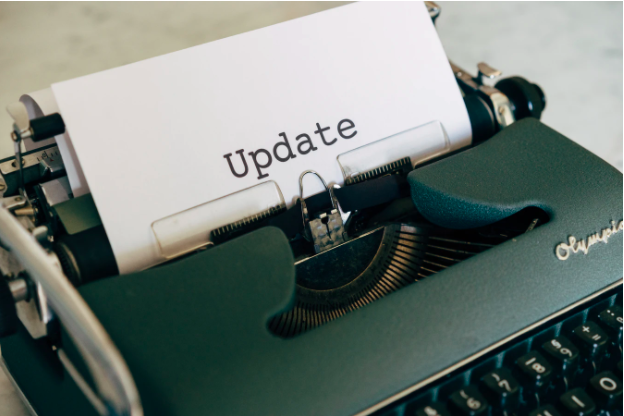 As everything becomes virtual during the pandemic, take advantage by promoting your wedding website digitally. Inform family and friends about the website and updates via social media, emails, or direct link sharing.
Promote and make your message simple. Turn distracting text messages from friends or families into accessible information on the website. However, keep it simple to reduce hassle. Learn from how others do it or consult with your loved ones. After that, share the website link.
Keeping everyone up-to-date ensures seamless wedding planning. Moreover, you don't need to go over the attending guest list for confirmation because everything is on the website.
Have a Virtual Wedding Event
Conducting a semi virtual wedding is what the website can be great for. Aside from following all the health protocols, you also ensure the guests' safety. Host the virtual event via Google Meet, Zoom, or Instagram live – whichever you're comfortable with. Why do this? Most countries have a limit to the number of people attending a public gathering. Invite people who can't make it or don't fit in that number to the online stream, allowing them to still be part of your special day.
Embed the virtual wedding to the website or add a redirect link. Days before the event, test out all functions. Make sure all the tech or gadgets are ready for the virtual wedding event. Also, add extensions like a countdown timer to increase enthusiasm before the wedding day.
Reach out for help to assist with the live event procedures. Get in touch with your vendors and guest lists to inform them about the virtual wedding plans and rundown. Then, add everything to the website.
Have Easily Accessible RSVPs
Your wedding website can list all of the RSVPs attending the venue or the live video, which requires special meal options, dress code, or other preferences. From it, you can also expect how many people will access the website during the wedding event.
Before the wedding, make a form submission and share them with your guests.
This accessible RSVP list saves you from countless papers, worksheets and allows you to stay organised. Additionally, always double-check everything for better preparation.
Have an FAQ Section
The FAQ page on your website answers all questions your guests, families, or friends might have. By having an FAQ page, you can save time and focus on other wedding aspects instead.
List all possible questions they might have. Consult with your partner about the best ones to add. Afterwards, start adding the FAQs to the website in easy-to-read formats, like a question-answer block.
Preparing an FAQ is also a great way to put a healthy limit on wedding requests and other unexpected scenarios. The FAQ page is always accessible, making it easier for guests or loved ones to anticipate the wedding day even more.
Turn Your Website Into an Eternal Memento After The Wedding
The website lasts after the wedding, compared to just having a photo or video documentation. You can always access the website after the event for a memento.
You can redesign the website into a portfolio-like format to showcase the pictures and videos taken during the wedding. Include messages, quotes, or highlighted moments during the event. Turn the website into your journal and digital photo album.
If needed, you can change the domain name or migrate the website to other website platforms for privacy purposes.
Conclusion
Wedding events have changed since the COVID-19 pandemic restricted gatherings. However, the current technology we have, like online builders to create wedding websites, doesn't stop you from having the dream wedding.
In many ways, having a wedding website helps more than just planning the wedding. It goes beyond that and is made possible with all the features and functionality.
We hope this article encourages you to create your perfect wedding website using an online builder. Good luck.