How to Plan Your Dream Wedding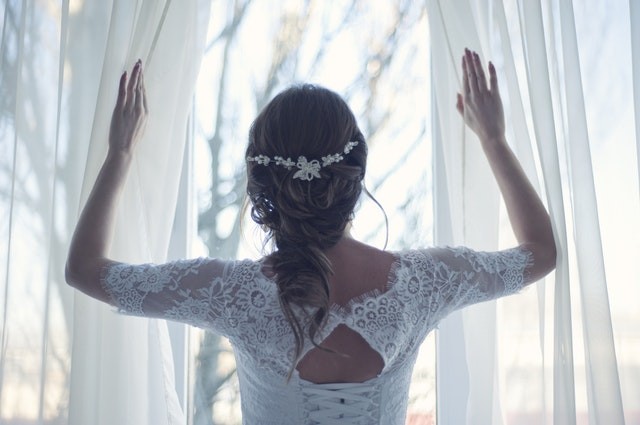 Your wedding is well and truly one of the most special, and important days of your life. It will be a day you remember forever, and as a wedding planner, you must really be feeling the pressure to make your big day live up to expectations. Let's explore how you could plan your dream wedding, and make yourself look the part, with minimal fuss and without breaking the bank.
Source: Ed Brown Photography
Thoughtful wedding favours
Treating your guests to a little present, in return for them joining you on your big day, is a sure-fire way to win their hearts. Wedding favours are an American export – they are not so popular in the UK yet, but they definitely should be.
You don't need to spend much to make a great impression on them. From candy to sunglasses, have a think about what items may even be useful on your big day. Are you having a beach wedding? Then perhaps a little personalized bottle of sunscreen would be a nice little touch, to show your guests how much you care about them. You should also consider peppering your venue and tables with disposable cameras, to put your guests in the driving seat of the photos
Source: Adam Prosser
Finding the right photographer for you
Your wedding photos will be your mementos of your big day for years to come. This is part of your wedding budget that shouldn't be overlooked – don't be afraid to spend a little more to find the right photographer to meet your needs. The average spend on a wedding photographer in the UK is £1000, so spending any less than that may put you at risk of not receiving the best service.
Hiring an inexperienced or unprofessional photographer is never a good idea. Take some time to check out some photographer's portfolios before you take the plunge and commit to paying anyone in advance. This way, you can be sure that they can produce the work that you'll be happy with.
It's also really important that you get on with the photographer in a friendly fashion. They need to make you and your partner feel at ease on your wedding day, so you feel comfortable posing and looking your best. This way, it's more likely that the photos will bring out your personalities and will be extra special.
Accessories for the bride
You've probably already found your wedding dress. That was most likely the first thing you did! But have you thought about what jewellery you're going to wear? Picking the right jewellery can really make a big impact to your overall outfit for your big day.
Necklaces, earrings and tiaras are all fantastic ways to make yourself stand out and shine down the aisle. But have you considered vintage jewellery? Buying vintage pieces is a great way to make a real statement with your accessories, and stand out from the crowd as each piece is unique. Berganza.com has an impressive selection of rings and earrings – check them out here.
I hope that this article has offered you a few extra points to mull over, outside of the normal consideration that goes into wedding planning. From wedding favours to vintage jewellery, make your wedding one to remember for your guests as well as yourself.
This blog post is written by Hollie Jones, a freelance writer and part owner of popular lifestyle blog, The Hollie and The Ivy. She loves writing about weddings, beauty, interior designs and photography, and frequently writes about these topics on her blog.