How to have a memorable wedding day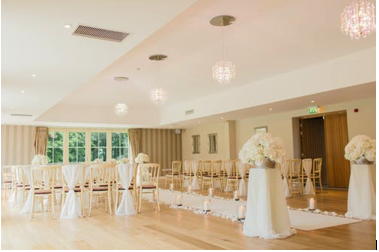 The main intention of any wedding is to join two lovers together. So, who doesn't want to keep memories of such a day for life? However, planning for a ceremony that you and your friends are hardly going to forget about is not easy. Mostly it has to be costlier than simple or an ordinary wedding, and so you must be very well prepared for it. Again you can also have a classic wedding at a lower price if you have control over some of the necessities.
1. Invite specific guests
Choosing who you want to attend your wedding is not an easy task. Remember, you cannot invite everyone, and so you need to know who to welcome and who not to. With the help of your husband or wife to be, select your familiar friends and your families and send them the invitation card in advance. Make sure to alert them for about two to three months before the wedding day so that they can have it in their schedule and avoid missing.
2. Choice the best master of ceremony
Do not overlook the qualities of a good master of service in a wedding event. Go for someone who is fun, can entertain people and also be able to keep time. He should be able to control every speaker on the ceremony. Therefore, no one should bore the audience by speaking more than they should.
A good playlist and the perfect band also goes hand in hand. All should work as a team to ensure that people are enjoying every bit of it.
3. Get the best venue
An excellent venue may cost you more dollars, but if you can afford it, don't to hesitate to book one in advance. Whether you want to enjoy your big day outdoors or indoors, there are many sites available to choose from. You can search online or look for one with the help of your wedding planner. For an outdoor location, get the perfect designed tents that are unique.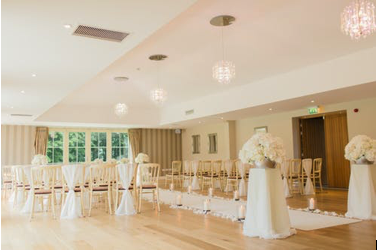 Hire an expert to do all the décor in around the venue and can have everything matching with the color of your theme. Ensure, they go against all the odds to make the site look spectacular.
4. Choose a professional photographer/videographer
Photographs and videos are the only things that can make you recall this significant day in details. Make them excellent by hiring the best photographer as well as a videographer. Ensure their cameras are of good quality to give a perfect photoshoot to your wedding activities. Let them strive to capture most of the events during the day so that none or little memories will be left out. They should also be in a position to edit some of the pictures using Photoshop to make them more presentable before printing.
5. Cake
Wedding cakes are usually the center of attraction in the ceremony. Make yours stand out from the rest by getting it from a well-known and professional baker. Its color should also match with the rest of the décor to bring an appealing look to the entire venue. And above all, it should be delicious.
6. Food
No matter how fun and attractive the ceremony is, with an empty stomach, no one would appreciate it. So, plan to have plenty of delicious meals, drinks as well as evening snacks. You can add a classic dessert to make your wedding an extraordinary one.
Let the caterers know in advance that no one should lack food due to commotions, and they should use the best way possible to ensure all are full.
7. Dressing code
As you ensure all other things are in order, don't forget about yourself. Both you and your partner will be the center of attraction during the entire day. Make sure you're dressed elegantly in a comfortable dress or suit, and shoes. Brighten the day more by smiling all along and entertaining the guests as well. Other than both of you, your braid maids and groomsmen should also look stunning as well.
8. Give thanks as people exist
Don't be ungrateful by disappearing from the crowd. It is pretty evident that the majority didn't make it talk to you personally during the day. So, before you call it a day, address your friends and family.
who came to celebrate the big day with you and give a word of gratitude. Appreciate them and if you can, host those came from far for the night.
Though enjoying a great and memorable wedding day isn't for every couple, with good plans those who desire it can have it. You only need to plan, make more saving to cater for all the expenses and have a lot of support from your partner as well as your friends and families.