How to Choose Your Wedding Bouquet
Choosing your wedding bouquet is such an important decision for your wedding – while it's only one aspect of the flowers, it will be in every photo and is a real focal point. But where should you start when you're choosing your bouquet?


All shapes and sizes

A great place to start is by thinking about what will work well with your wedding dress. Your bouquet should be perfectly in proportion with you and your dress, reflecting the shape, fabric and texture. If you're wearing a very structured dress then you can bring this style into your bouquet, with a beautiful dome of roses. If your dress is less structured, for example, flowing lace, then a trailing bouquet in a slightly more loose structure will work well.

If you can, take a sample bouquet to your final wedding dress fitting so you can see how the flowers look with your dress. If you do have a fairly loose bouquet then you can see how the flowers move and make any final adjustments so it stays beautiful throughout the day and when you walk up the aisle.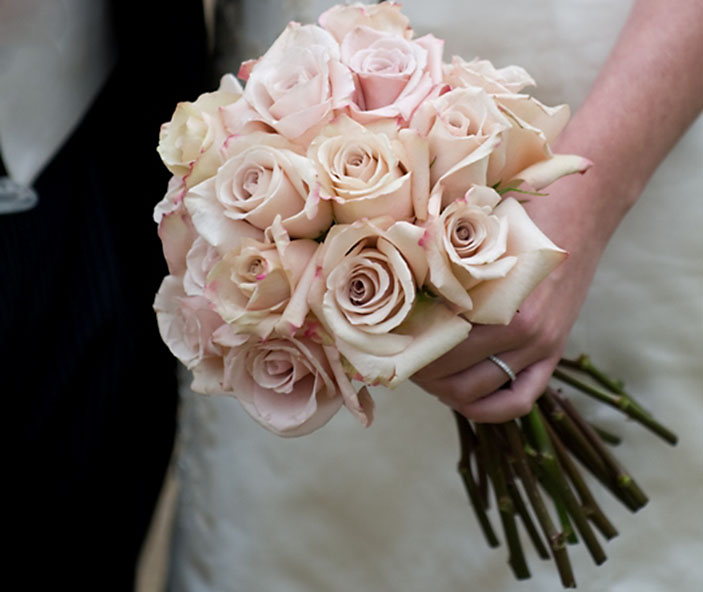 The four seasons

Of course, considering the season for your flowers is crucial. Even if you love sweet peas, more than any other flower, if you're getting married in the winter then I'm afraid you just can't have them. Some florists may offer to supply out of season flowers, but I would urge against this as the quality is likely to be compromised. Instead, focus on the colour scheme and the overall effect you're looking to create, so you can work with seasonal palettes and textures.


Location, location, location

Think about the location as well and how the flowers will look in the environment. If you're having a London wedding, then you should consider grown up and glamorous arrangements – think rich and elegant roses. For a wedding in the countryside, a 'just picked' feel may look better in your surroundings.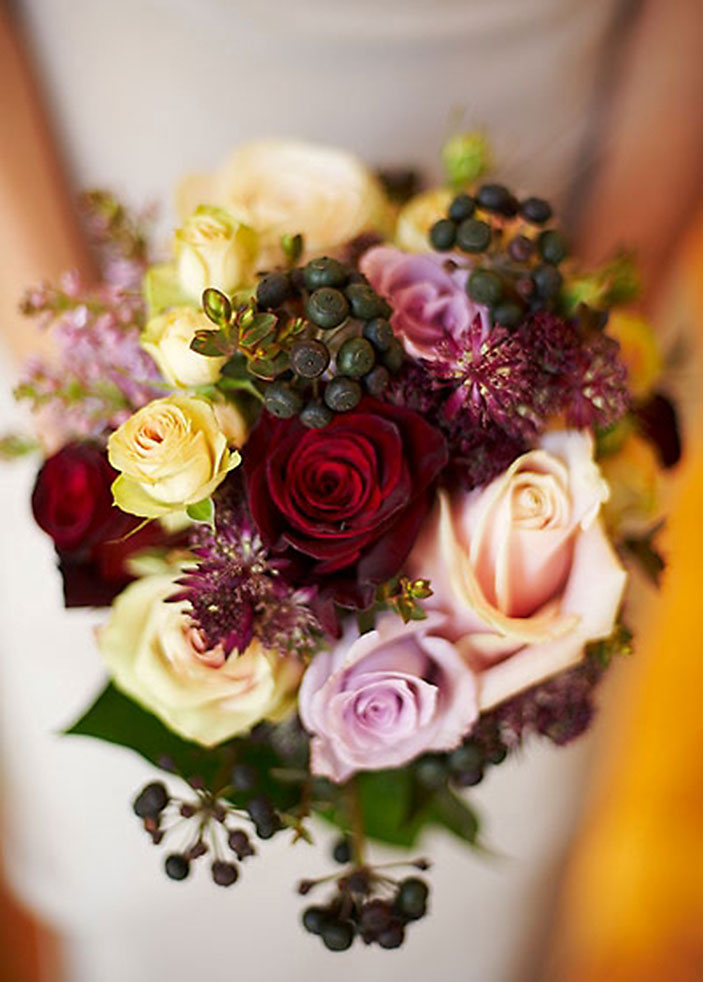 A weighty issue

Remember you'll be carrying the bouquet with you for most of the day so make sure it's a manageable size and weight for you to have with you. You don't want to feel like you're lugging it around!


Heaven scent

Another point that often gets forgotten is the scent of your flowers. Firstly, you don't want an overwhelming fragrance, especially if you have a special perfume selected for the day. Likewise, think about gorgeous scents that will remind you of the day. The sense of smell has such a powerful impact on memory and by selecting a beautifully scented bouquet you'll be able to transport yourself back to your wedding day with a similar perfume or candle.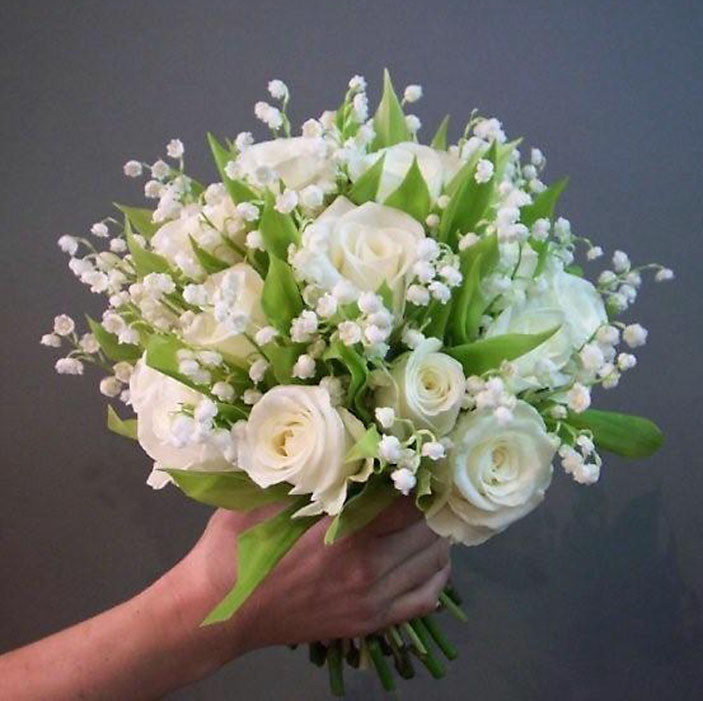 Colour me beautiful

As your bouquet is such a key focal point for the day, you can use it to tie your colour schemes together. Think about what your bridesmaids are wearing, how a matching buttonhole will appear for your groom and groomsmen, and even what close family members will be wearing on the day. You'll be in pictures with your bouquet and all these people, so referencing different elements of the day in one bouquet is the perfect way to pull everything together.

And finally, remember that your wedding day is all about you – your flowers are there to reflect how you feel and set the mood for your big day.