Hannah & Pete's Cute Cornish Wedding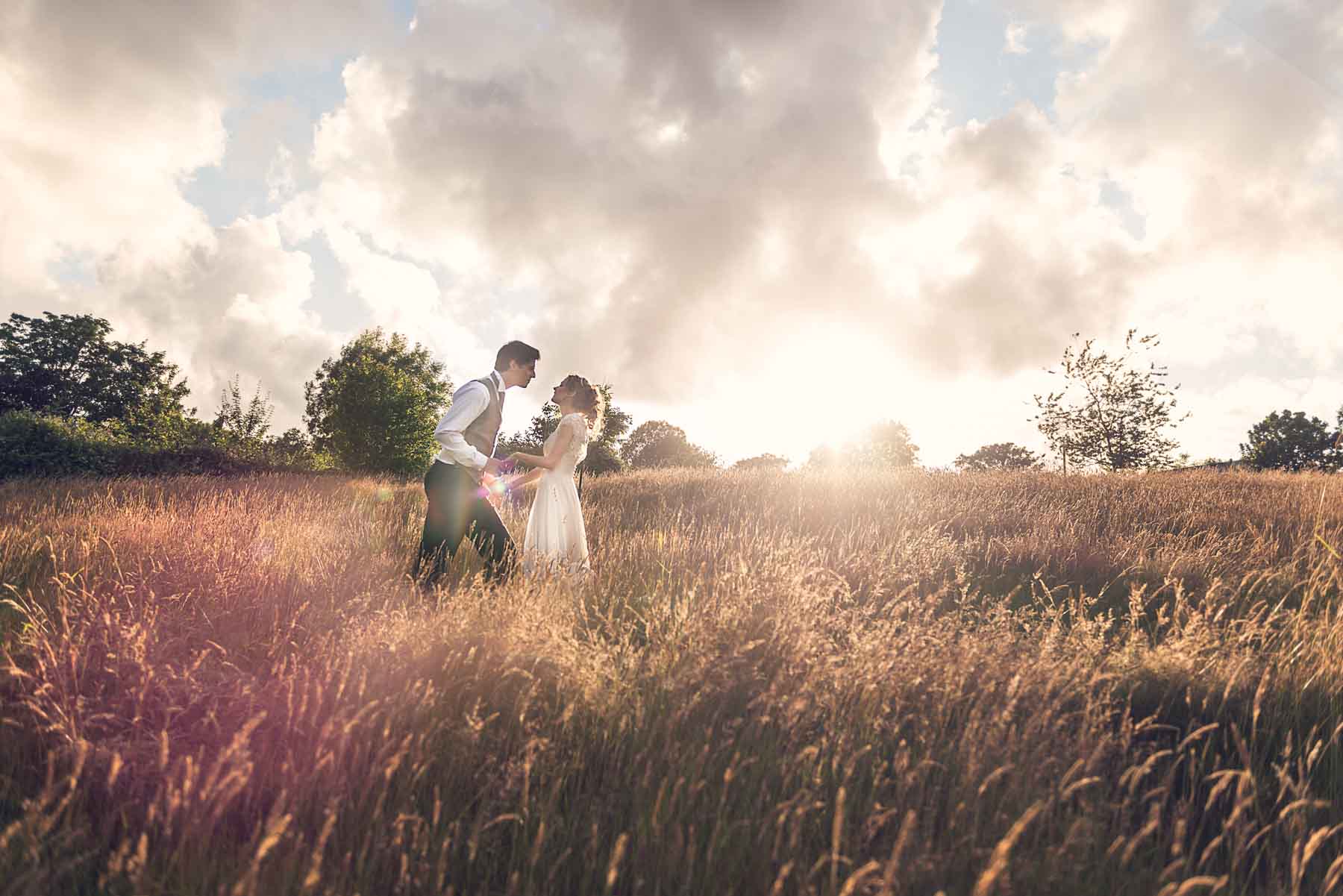 Today's wedding is the kind of wedding we'd really like to be invited to. It's the perfect combination of English country garden, Cornish sea air, gin, party games on the lawn and then boogying on down to some classic funk and soul. Serious wedding envy.
Hannah and Pete held their wedding weekend (yes, a whole wonderful weekend of festivities) at The Green Cornwall in, you guessed it, Cornwall. The whole affair looks wonderfully relaxed and inviting, and it's apparent that along with their 85 guests, Hannah and Pete were having a whale of time....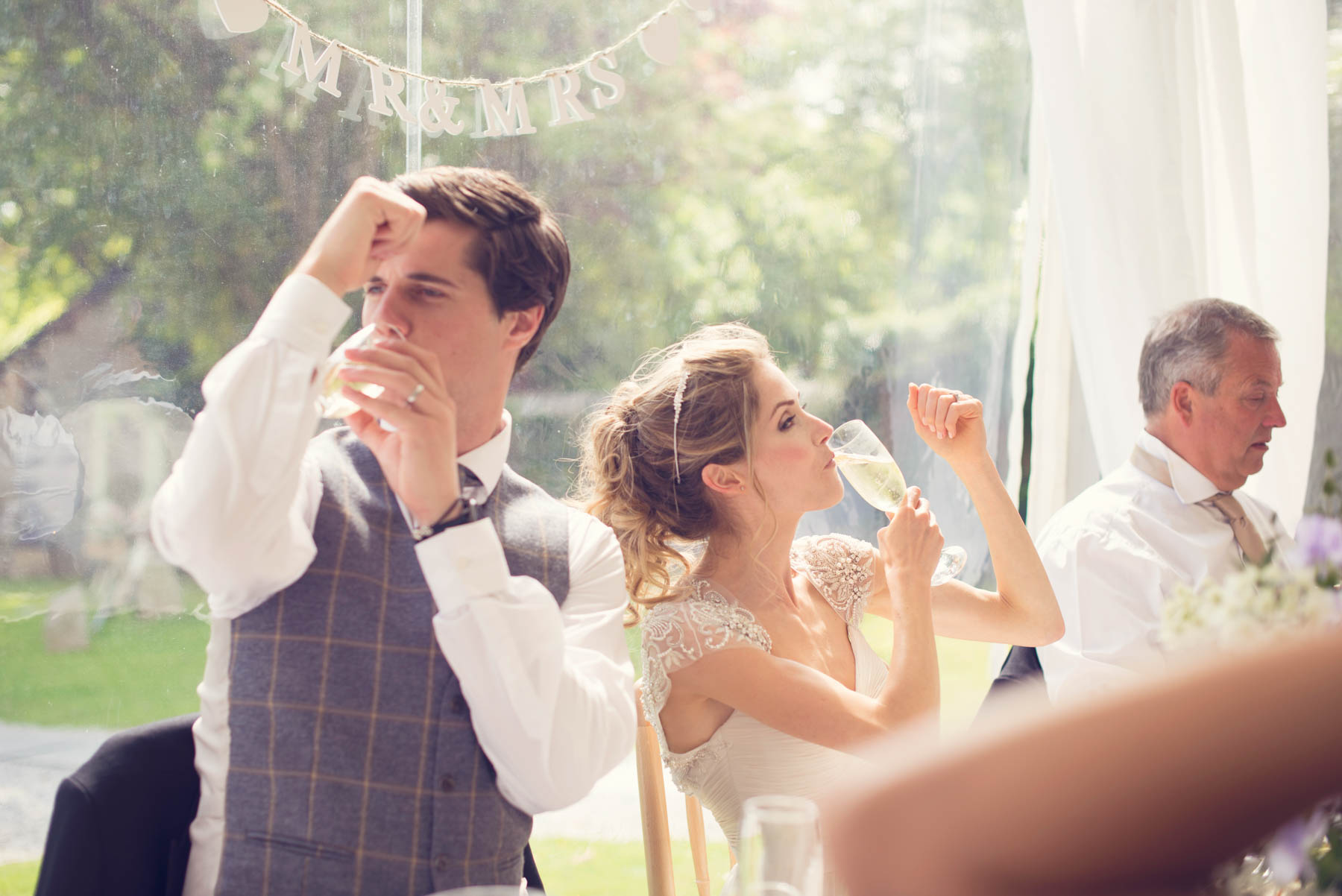 Already a devilishly handsome couple, Hannah looked ravishing in her Suzanne Neville dress and head band, whilst Pete opted for a funky three piece - great for a hot day and balancing champagne glasses on one's bicep. Also high in the style stakes were the couples adorable pugs, who donned a bow tie and flower crown from LADogStore. Always a crowd pleaser!
Here's with the bride, Hannah, had to say about the day:
"Growing up Cornwall has always been a very special place for me, having spent many family holidays there. Pete and I both live in Manchester so we had started looking for wedding venues in the North West but nothing really stood out for us. A google search for Cornish wedding venues returned 'The Green Cornwall' as a top result and I knew as soon as I clicked on the link that it was the venue for us. We fell in love with the old farm and it was so special to have a private place all to ourselves for the entire weekend."
"We wanted a laid back, summer garden party style wedding with vintage afternoon tea, lots of lawn games, laughing, dancing and good music! We decided to add bit of an 'Alice in Wonderland' theme with our décor and all of the guests all received mini bottles of Hendricks gin with little 'drink me' tags. Many of our guests had travelled a long way to help us celebrate so we thought it would be rude not to incorporate a Cornish theme to the food with Cornish Cream tea with clotted cream, Cornish ice cream stand and afternoon tea with Cornish Yarg Cheese (The Green Cornwall is the former home of the Yarg) Crab sandwiches and of course fish and chips in the evening!"
"My advice to Brides and Grooms is don't stress about making sure everything goes to plan on the day, you will be so happy in your little bubble that if anything didn't quite go right you won't even notice. Your day goes so quickly enjoy every second of it."
The whole essence of the day was perfectly captured by the very talented Tim Simpson Photography. He certainly made us feel like we were actually there...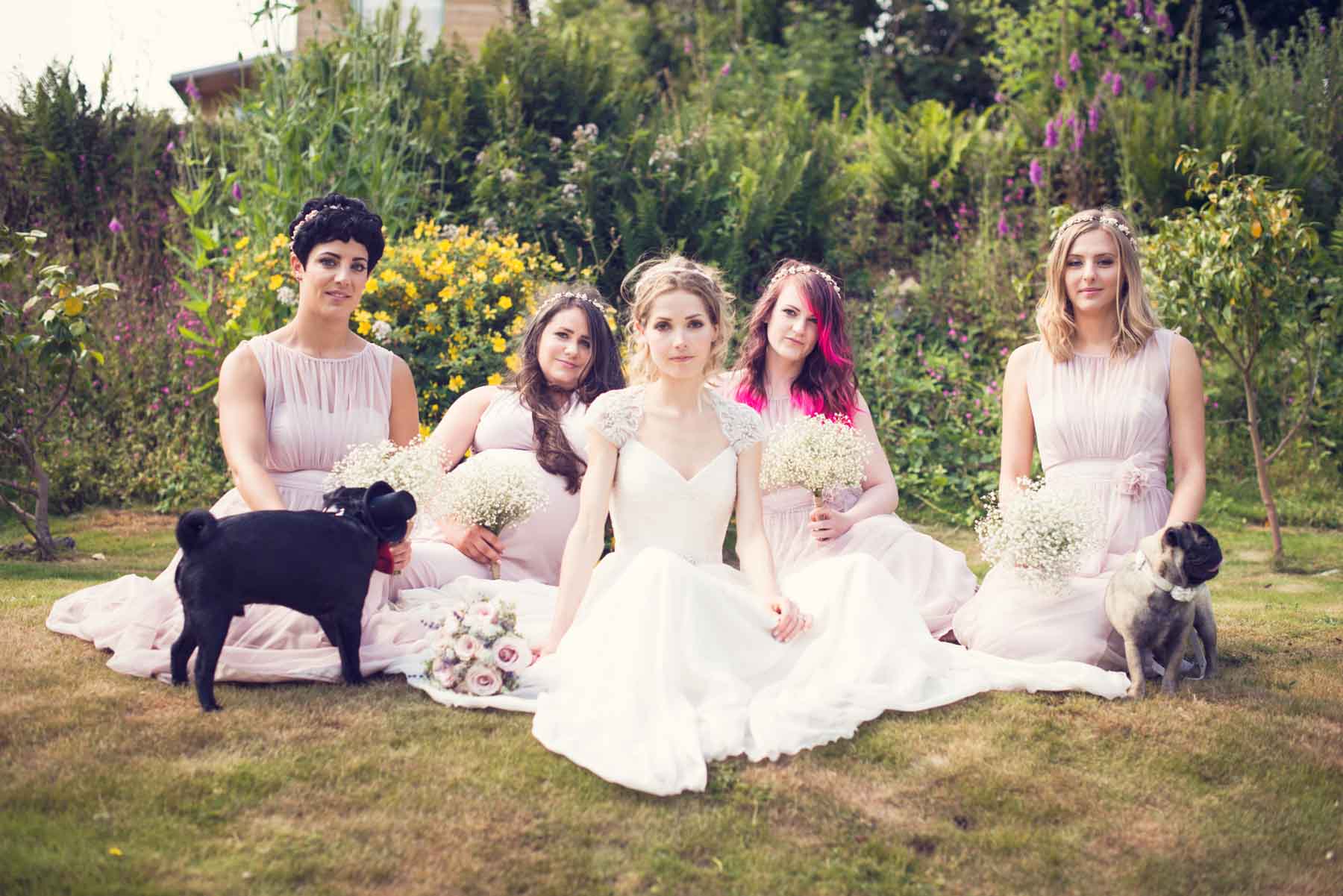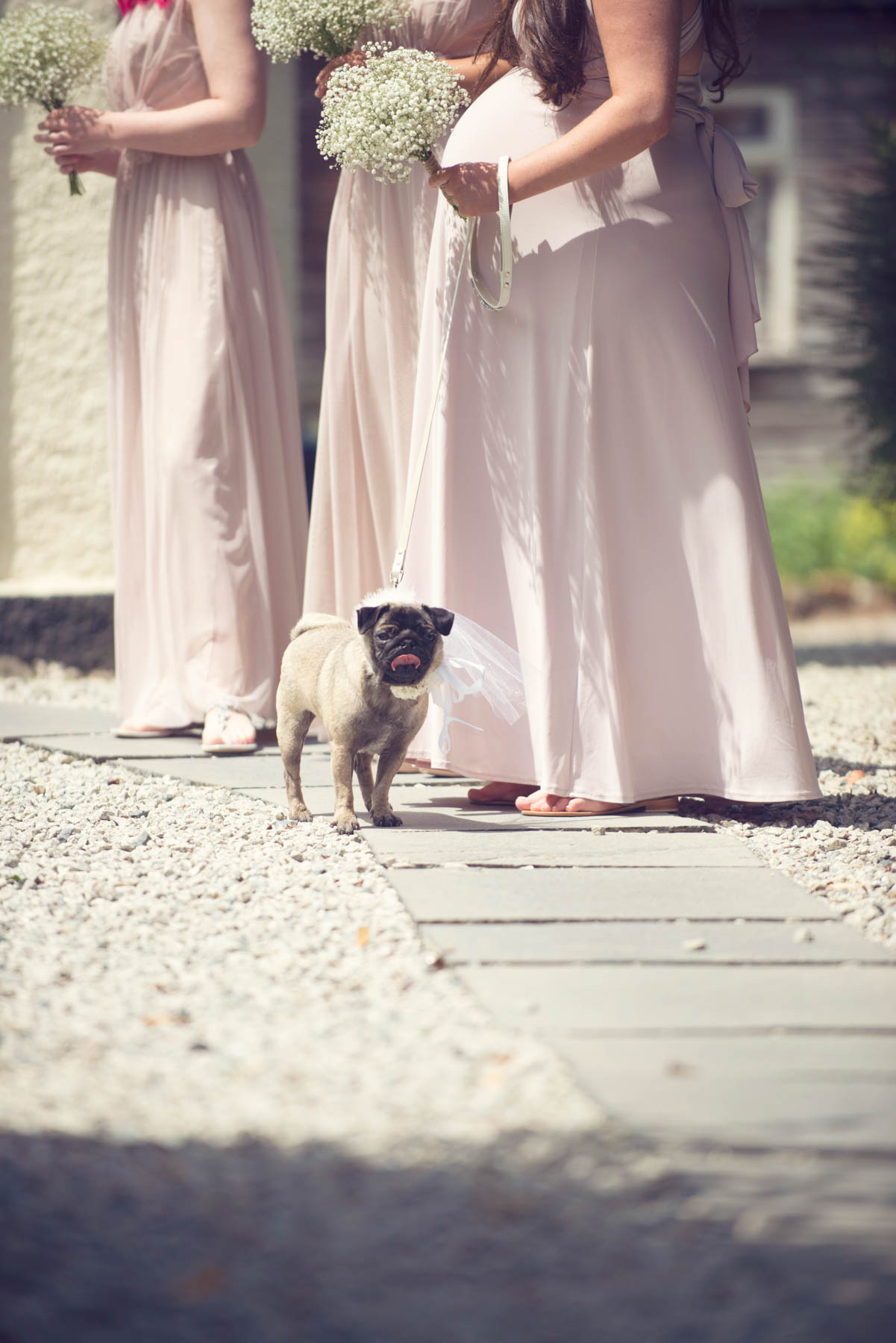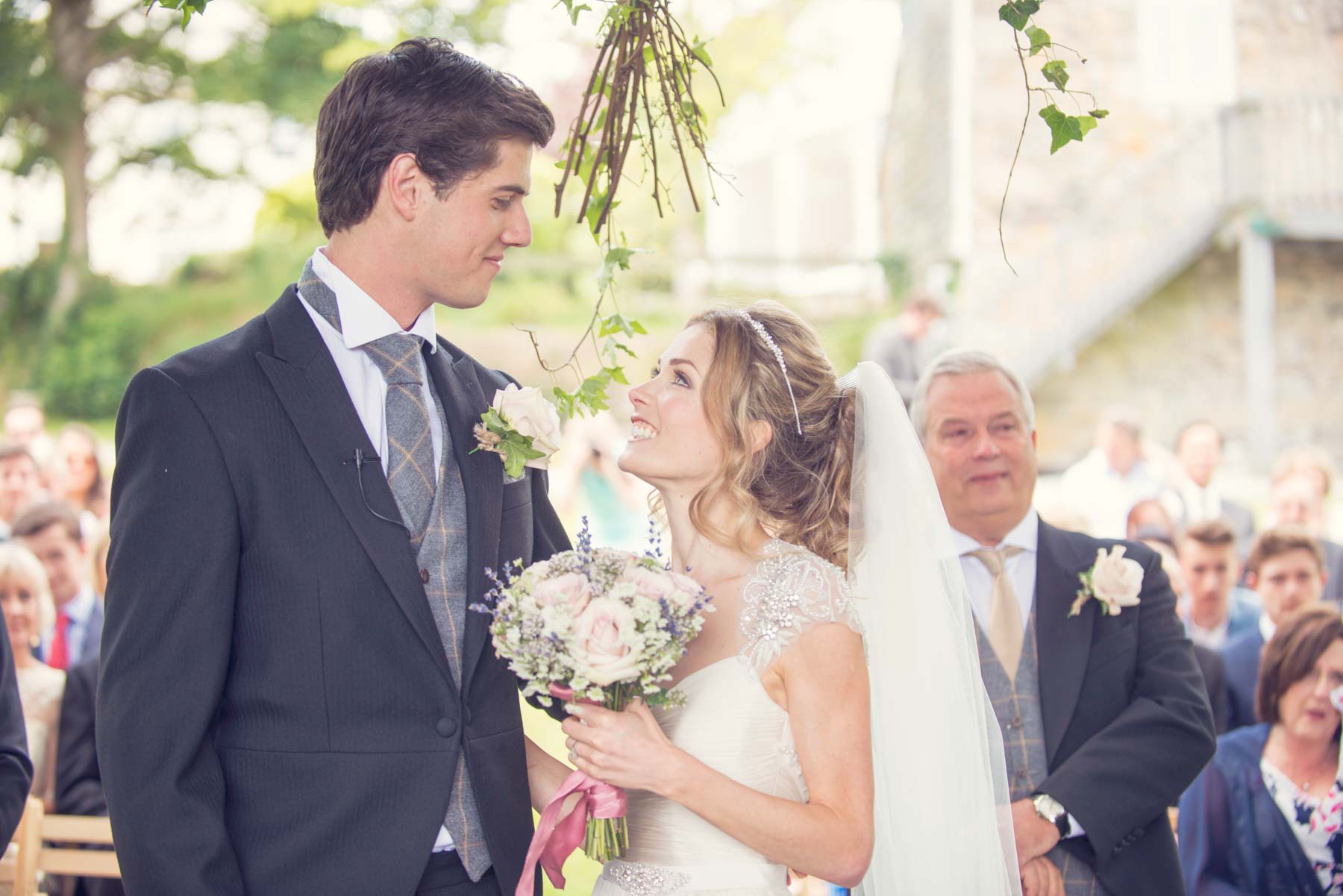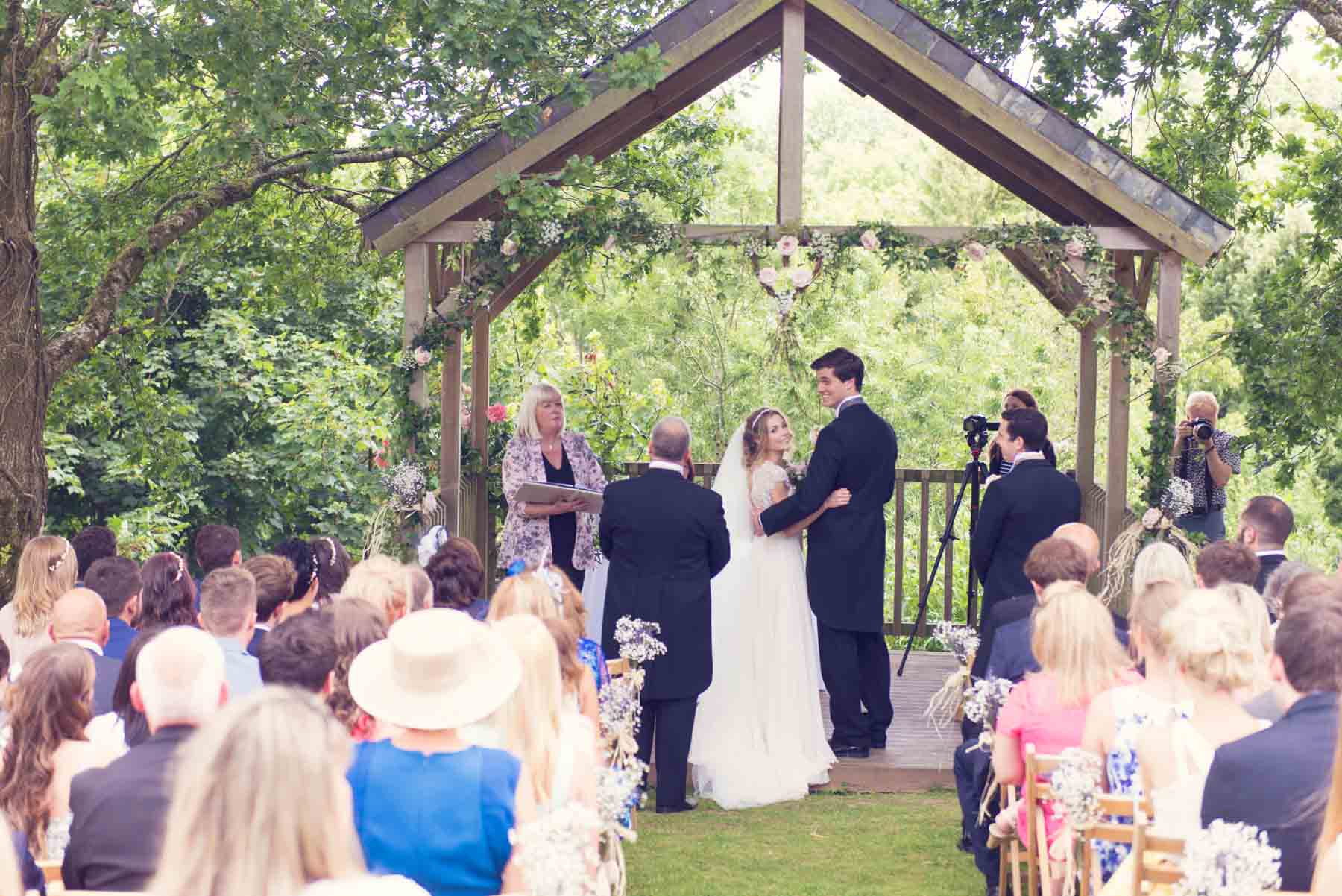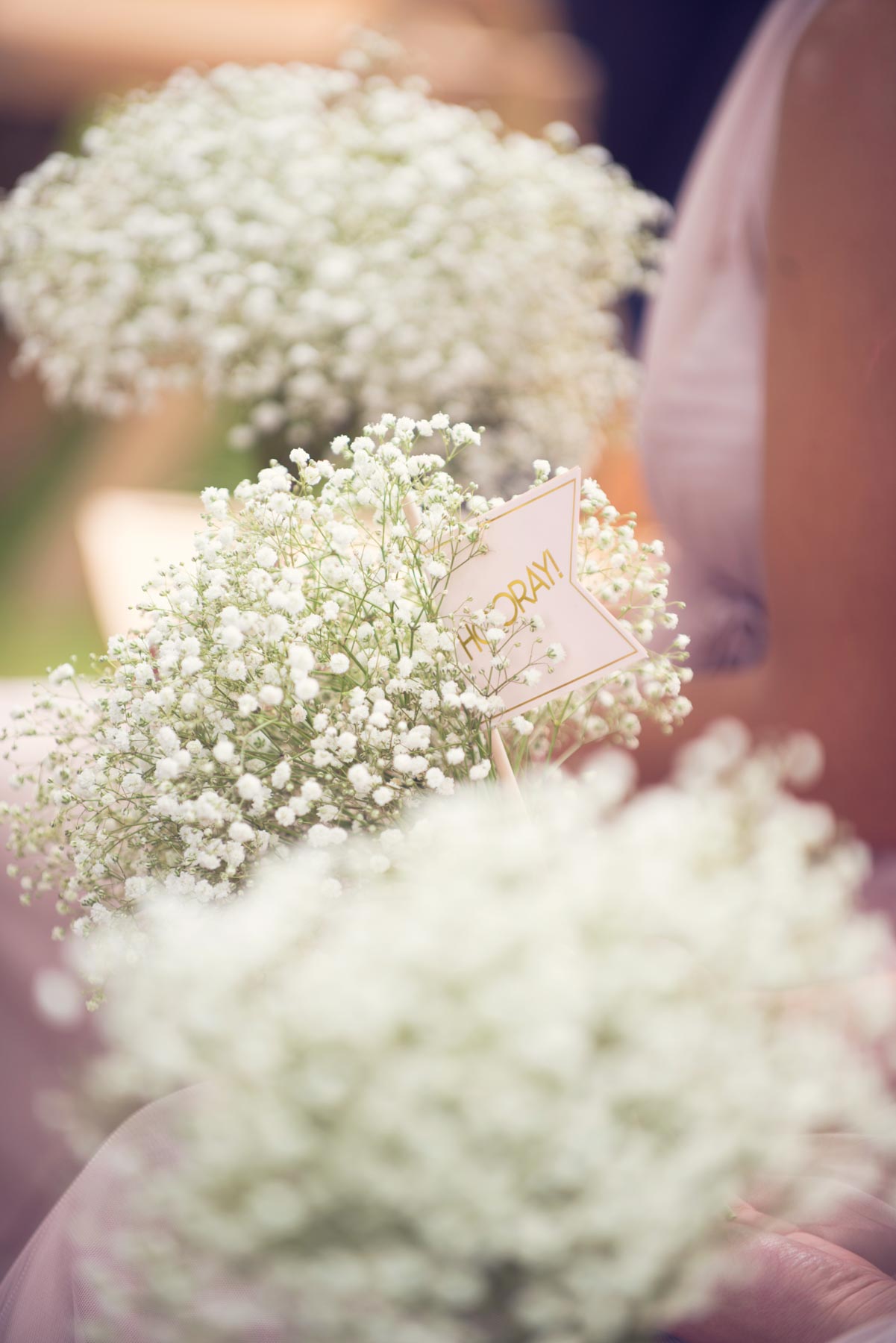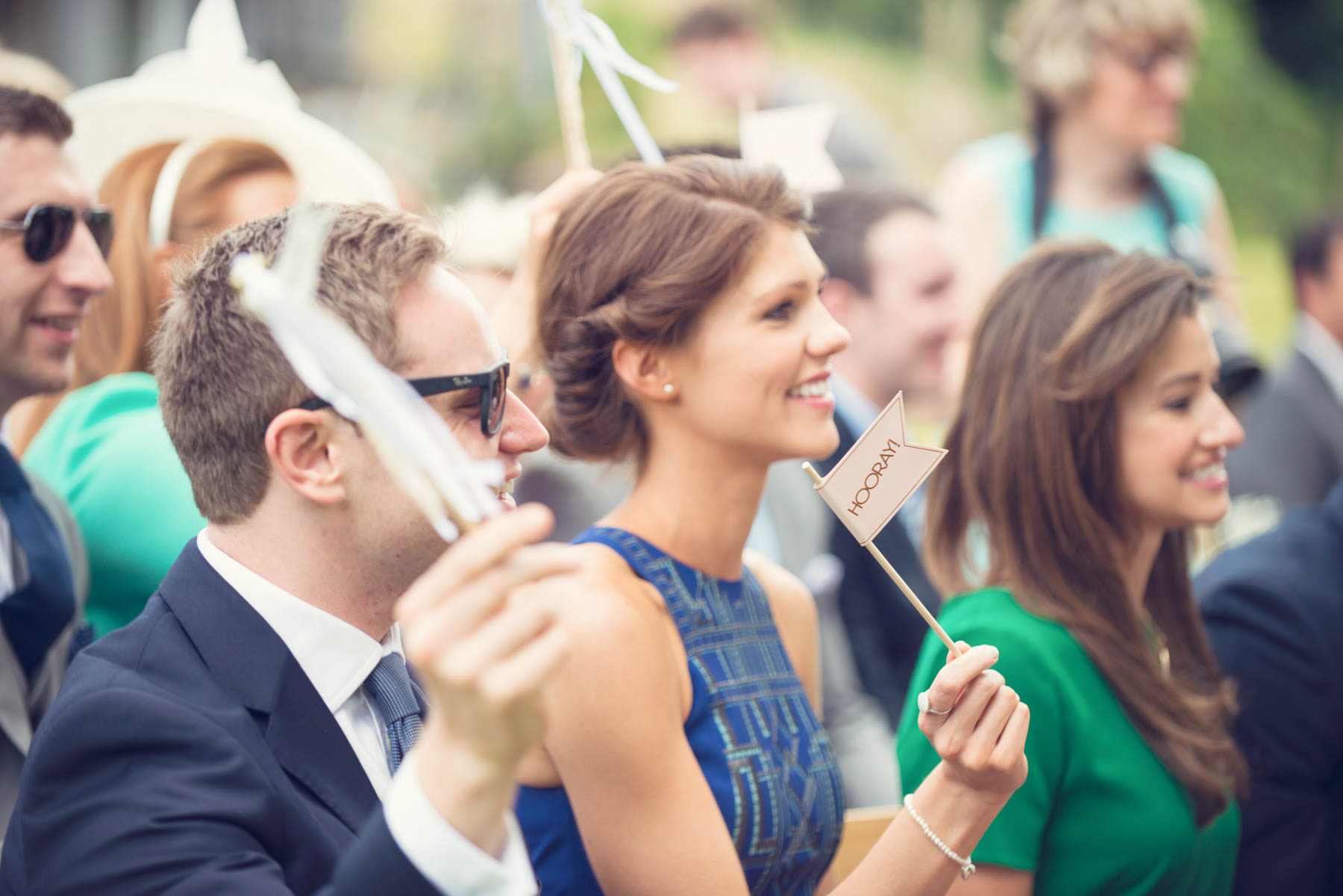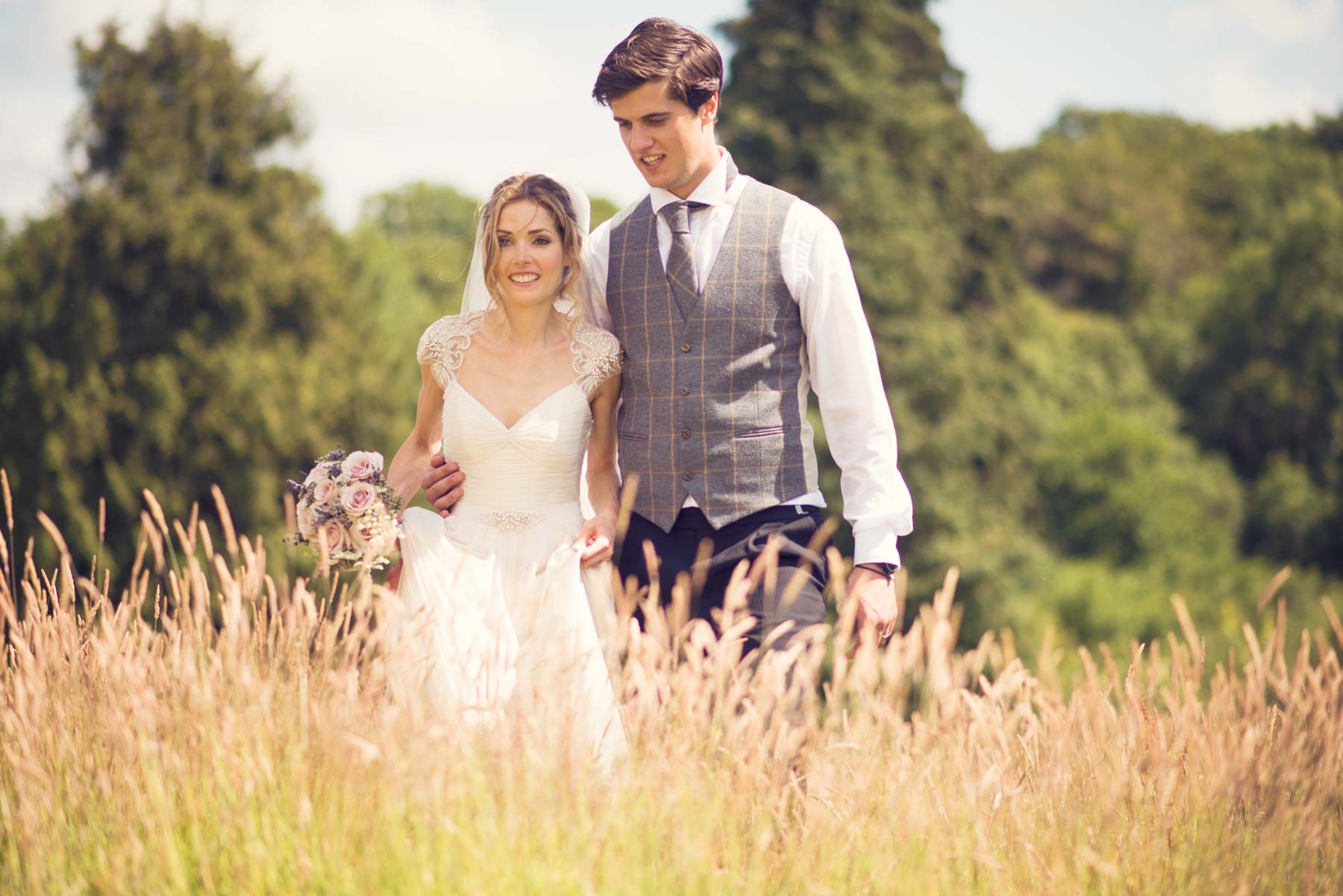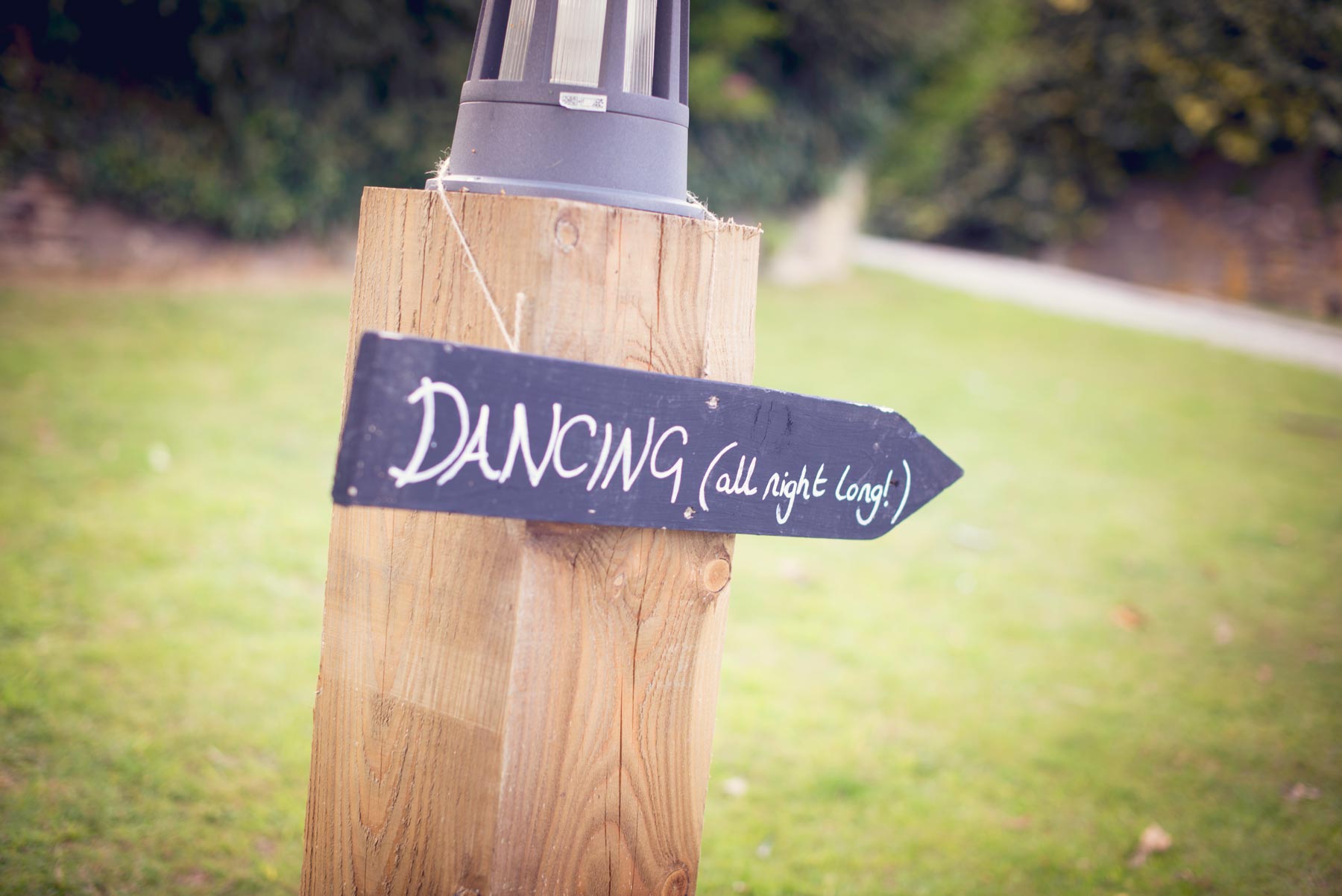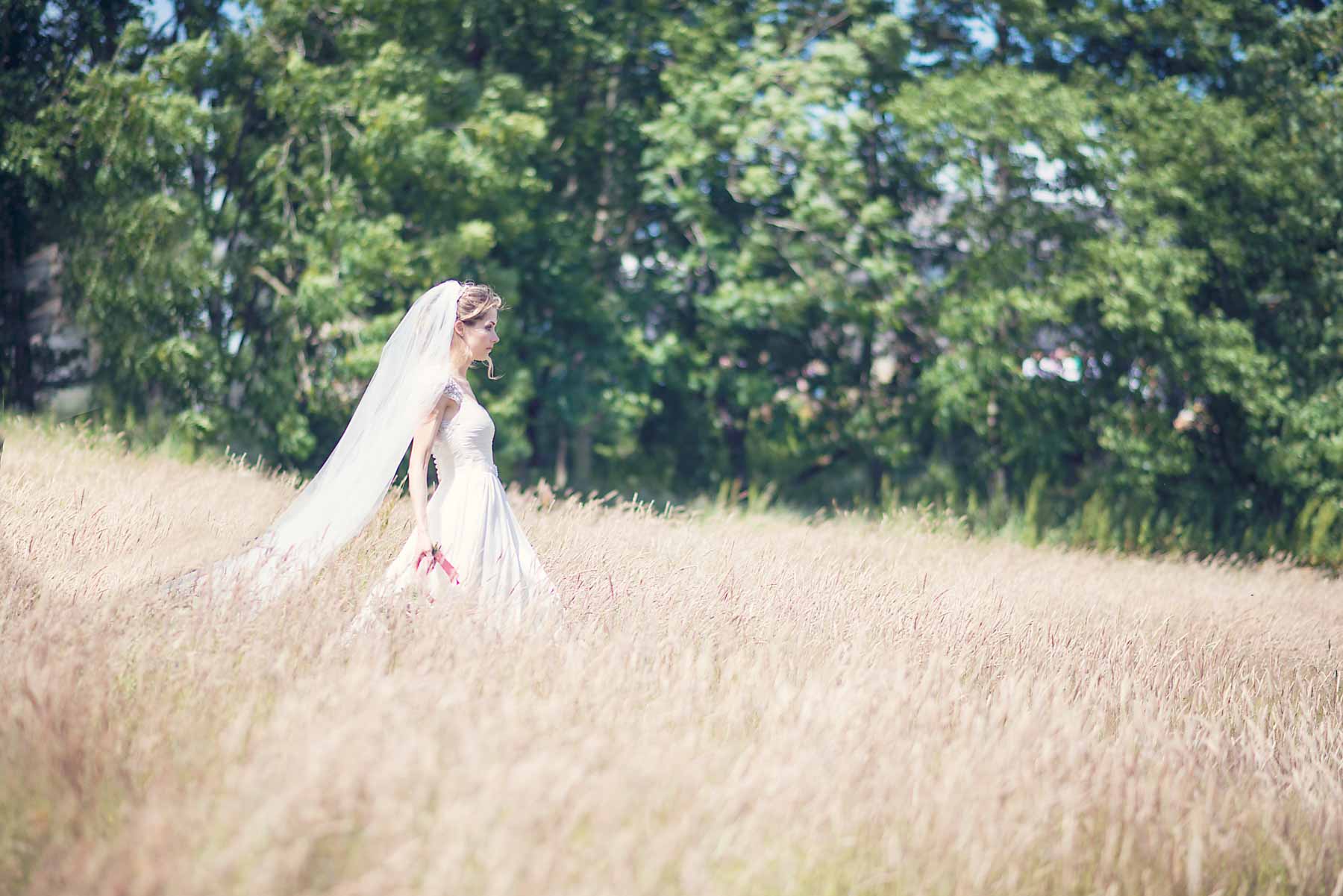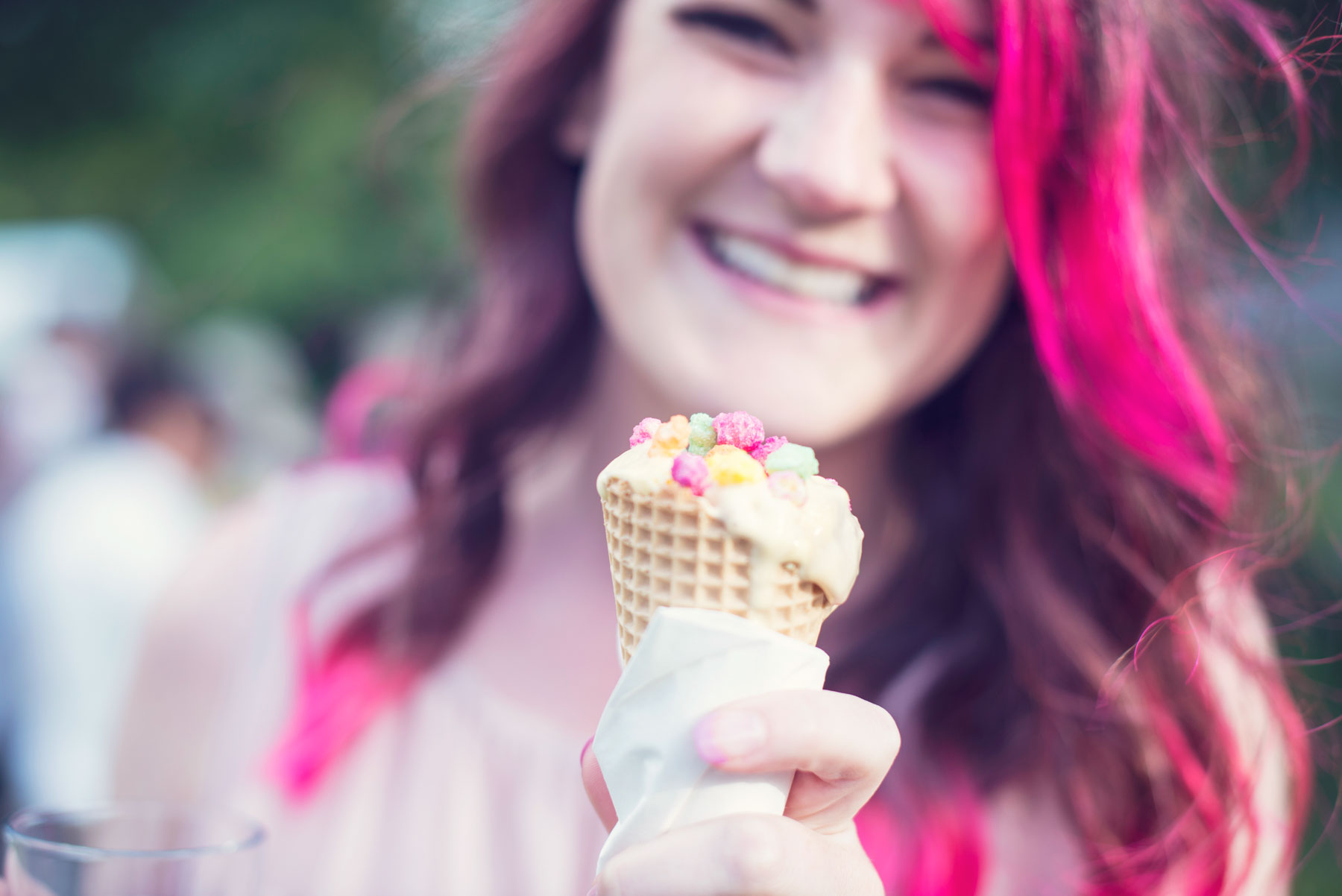 Feeling inspired by Hannah and Pete's beautiful day? Find out more about The Green Cornwall here, and use the enquiry form to find out how they could bring you special day to life.
Videography – Silver Sixpence Films
Photography – Tim Simpson Photography
Brides Dress, veil + headband – Cherish by Suzanne Neville
Shoes – Rachel Simpson
Grooms party suits hired from Groom, Wilmslow, Manchester
Bridesmaid dresses from Debenhams Debut range
Bridesmaid floral halos – Noon on the Moon
Pug collars – LAdogstore
Flowers – Flowers by Fleurie
Pork pie wedding cake – Marks and Spencer
Make up – Suzi Winter