Go Hollywood Glam with Catherine Parry, Charlotte Tilbury and Dress in Love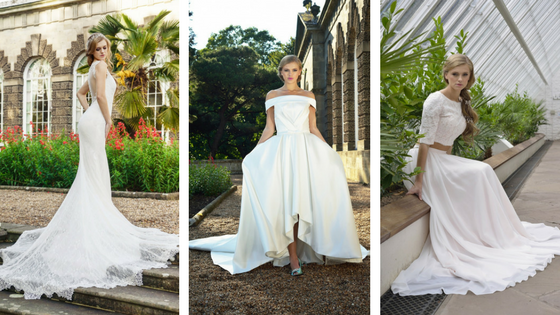 When you walk down the aisle on your wedding day and when you're on the beach on your honeymoon, there is no doubt that you want to feel like an absolute Hollywood goddess. To help you out, the Bridal and Honeymoon Boutique 'Dress in Love' and 'Sandals' Resorts have put together the perfect event to get you there. Pairing with the bastions of glam - make up brand Charlotte Tilbury and exquisite dress designer Catherine Parry, they are putting on an exclusive event showcasing the best in British Bridal and luxury Carribean Weddings and Honeymoons. You will have the chance to meet the head designer at Catherine Parry and find out about their newest collection and let Charlotte Tilbury's team of make-up artists help you find your perfect bridal look. You can also browse ideal resorts for your dream wedding and honeymoon with Sandals plus much more!
So what are the details of this wonderful event I hear you ask? Below is all you need to know:
Date: 22nd February 2017
Time: 7.30-9pm
Where: Sandal's Luxury Travel Store, 135 Fulham Road, London, SW3 6RT
If you would like to attend, all you need to do is RSVP to: [email protected]
They are also offering you the chance to win a hamper worth over £1,000, which includes a £500 Catherine Parry bridal gown voucher, a £200 photoshoot and free print courtesy of destination wedding photographer Andrew Prod; £100 worth of Charlotte Tilbury make-up, three-hour VIP bridal boutique appointment, a bottle of champagne with Mr and Mrs embellished champagne flutes and a VIP airport lounge pass. To enter, all you have to do is confirm your place, upload your best engagement photo to Instagram or Facebook and include the hashtag #READYTODRESSINLOVE. Good luck!
So to give you a flavour of the designer's inspiration and the gorgeous dresses that will be showcased on the night, we've rounded up our favourite dresses along with lots of lovely information about the designer and collection. Scroll down to see more...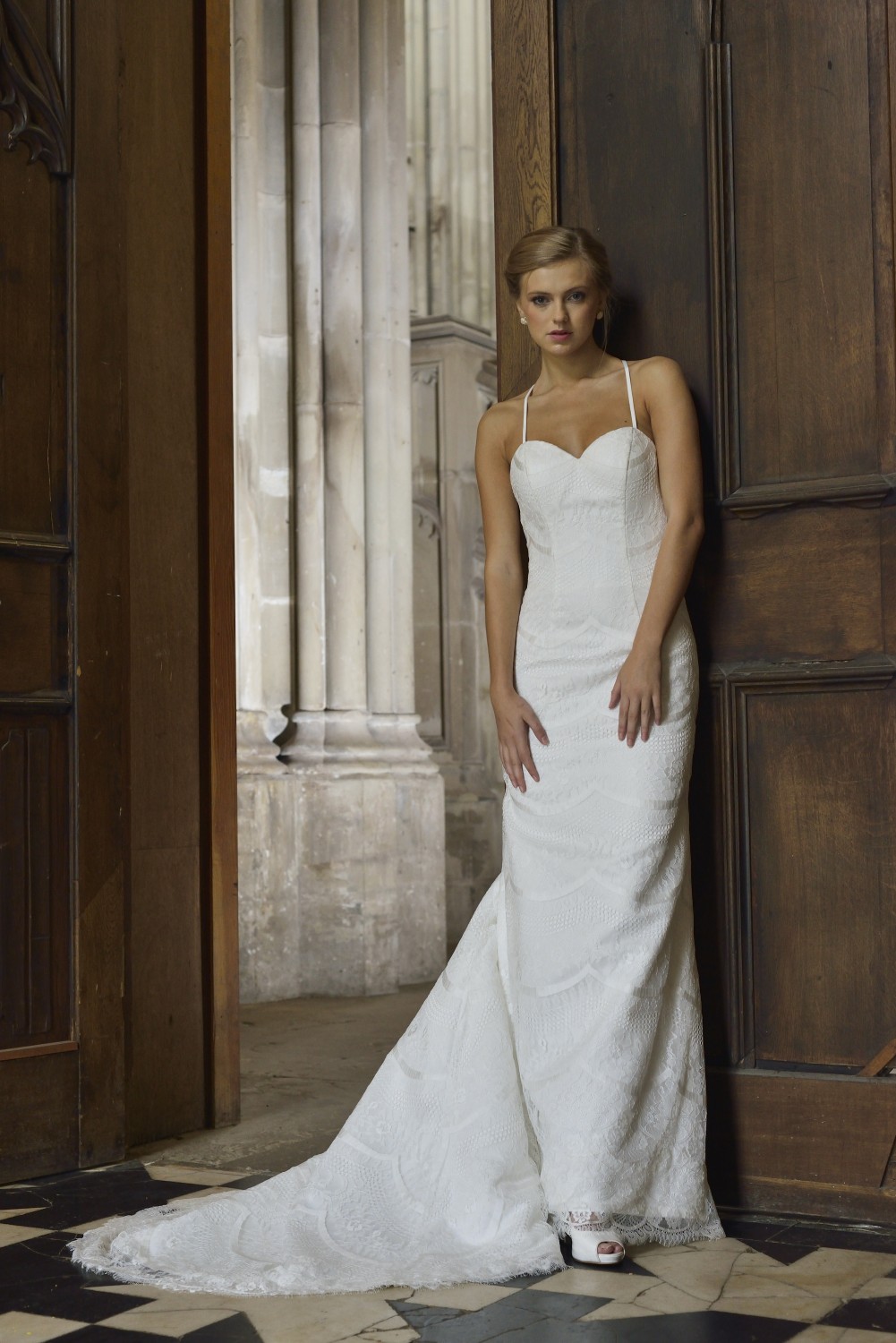 A little bit about the designer...
• Catherine Parry is in fact Maria's grandmother, whom the designer named the brand after. Affectionately know as 'Kitty' to her family and friends, Catherine forms the inspiration of the whole brand.
• Being born in Wales in 1922 during the waretime years, Catherine was in love with the Hollywood movies and the stars of the silver screen. Grace Kelly and Audrey Hepburn had a particular influence on Catherine's own refined and elegant sense of style.
• During her childhood, Maria had many happy memories of watching some of the Hollywood classics on 'Nana Kitty's' knee and the Catherine Parry bridal collection is with no doubt a very fitting tribute to her grandmother.
• New styles and designs are constantly being developed in Wales by a British design team with Maria at the helm. Using the finest fabrics and laces, every bead and crystal in the intricate detailing is tirelessly applied by hand.
• With incredible structure and corsetry, the dresses offer a flatter fit so brides feel their very best on their wedding day.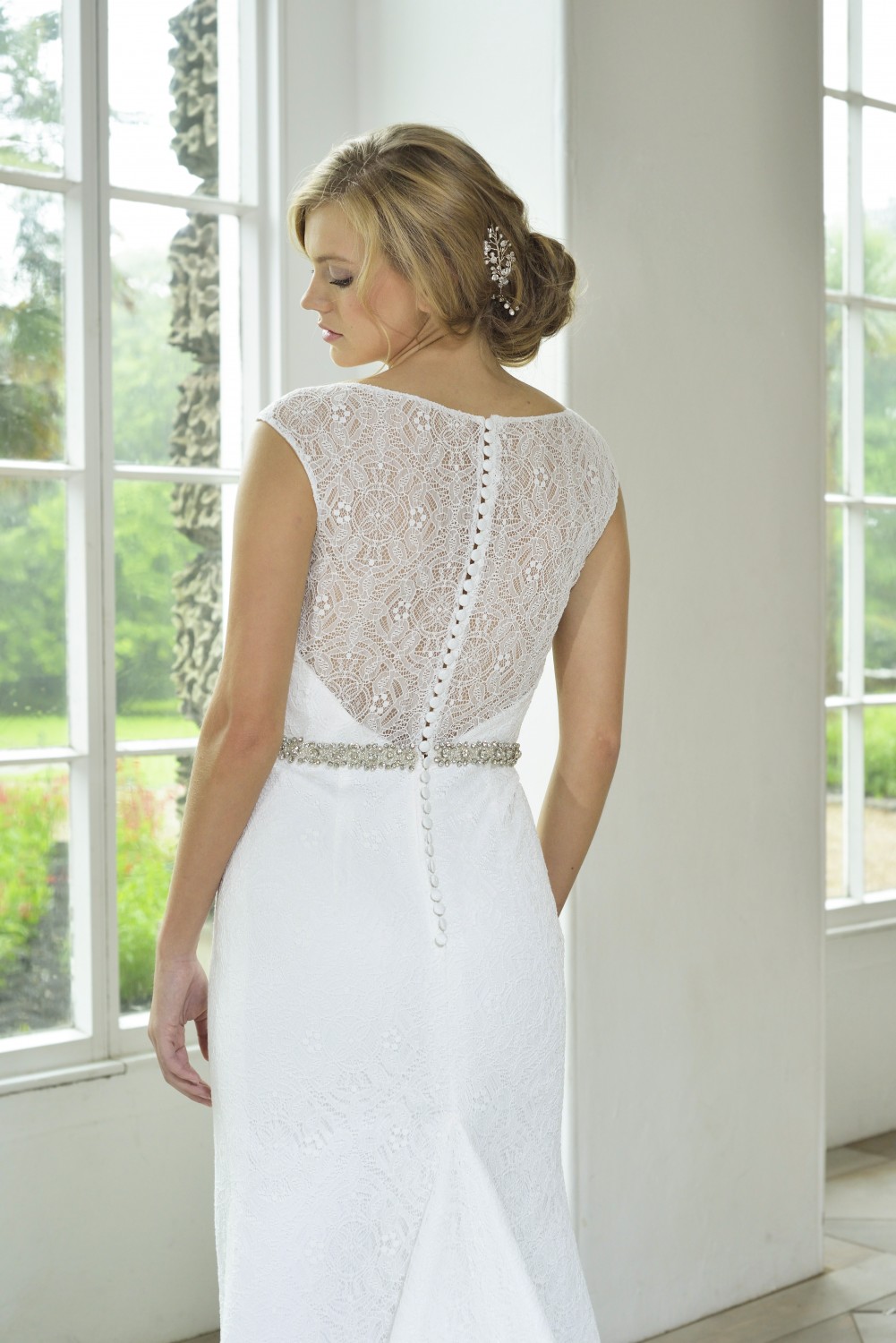 Chatting to the lovely Lindsay from 'Dress in Love' based in Hertfordshire, she tells us a little more about why she loves Catherine Parry.
"This collection takes a fresh, fashion forward minimalist approach with the gowns having cleaner lines and sleeker silhouettes. Using new fabrics such as crêpe and unusual patterned laces, the dresses provide detail without the need for appliqués and heavy beading. Some of the new designs feature illustion backs, plunging necklines and cut aways which are very much on trend this year. Catherine Parry ball gowns have also been well received - one of our most popular styles in the new collection is a Mikado silk dress with a full high-low skirt and s 50's Bardot-style neckline. The collection is aimed at brides who want to express their creativity and individuality by mixing and matching tops and skirts to create their own look and we predict this year separates is going to be one of the biggest bridal trends. This collection is perfect as it comprises a wide range of lace jackets and tops, structure bodices as well and organza and chiffon skirts. The simpler dresses are designed to be accessorised with jackets, capes and belts"