5 Best Beauty Products For Hot Destination Weddings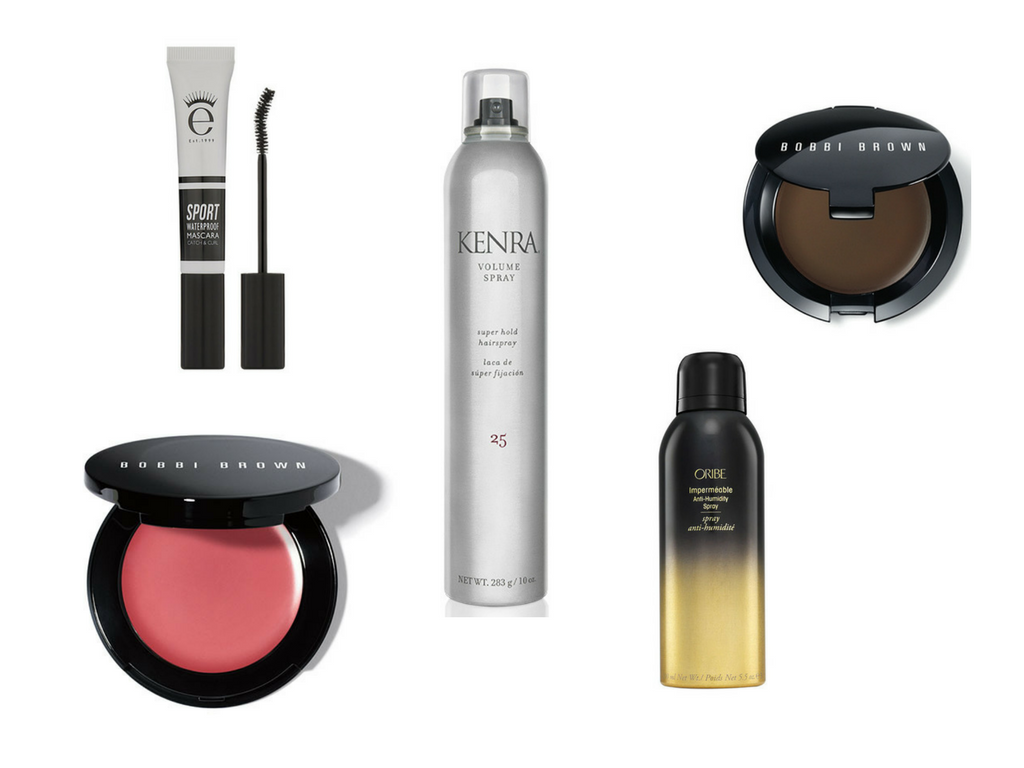 With summer well and truly in full swing, I'm looking forward to some gloriously sun filled wedding days ahead. But with extra hours of daylight, and temperatures rising, is there anything different you should be doing with your makeup or hair to ensure it really does last well into the night?
I thought I would write down my top 5 summer wedding products, which also would be fab for an exotic destination wedding.
1. Eyeko Sport Waterproof Mascara
This mascara is super durable and helps to add heaps of length and volume to your lashes making them utterly flutter-worthy without smudging or budging at all in the heat. Being waterproof also, means that it will stay well in place through happy tears! I'm not usually a fan of waterproof mascara because of how damaging it can be to your lashes upon removal, but this one contains 11 fruit extracts in a super conditioning formula.
2. Oribe Impermeable Anti-Humidity Spray
This one is definitely aimed at those of you of having a destination wedding, but works just as well in the height of our summer here. This spray has been road-tested in Oribe's Miami salon as extra proof that it really does do what it says! Its unique formula enhances and extends the longevity of your style, protects from UV rays and free radicals while nourishing and thickening with pro-vitamin B5 and its paraben free! Extra bonus? It comes in a travel size too!
3. Bobbi Brown Pot Rouge for Lips & Cheeks
This is a staple in my pro kit all year round, but why is it a definite for me in summer? Blush tends to be one of the first things in a makeup look that fades away. The pigmentation in these pot rouge's is so much stronger than a powder blush and much more blendable and buildable. I've found that it tends to hold it's colour much better, which we all want don't we? For you destination brides, the less products to lug around the better really.. The fact that this is a 2 in 1 for lips and cheeks just makes life so much easier.
4. Bobbi Brown Long Wear Brow Gel
Bobbi Brown fan over here, in case you hadn't already noticed? In fact, the entire long wear range from BB is fantastic and I could add all of them to this list. The brow gel made the cut though as brows really do make or break a makeup look. Correctly shaped and in place brows really do frame your face and compliment all of your features so well, so a product than not only adds definition but also helps to lock that style in place is a big win in my book! It is a gel-wax formula that is really buildable so your brows can be as subtle or bold as you like. The tinted gel hugs brow hairs to fill in and define the shape of the brow, while also providing flexible, all-day hold for a perfectly polished look.
5. Kenra Professional Volume Spray 25
This is my absolute favourite hairspray of all time! Yes all time! It is the perfect blend of super hold without that awful 'crispy' look and feel you tend to get with a lot of hairspray. Your hair still keeps it shape but has a lot of flexibility and movement. It is wind resistant, humidity resistant and super-fast drying.