Lauren Wheeler Artistry
The Basics
Is a trial included in the price
Do you travel
---
What services do you offer?
Hair, Makeup
Do you work alone or with a team?
With team
Where do the wedding preparations take place?
At the wedding venue
Where are you based?
Oxfordshire
What forms of payment do you accept?
Cash, Bank Transfer
Videos
About
Lauren Wheeler is a multi award winning, well established bridal hair and makeup specialist working within the UK & Internationally.
I pride myself on being 'different' from the rest in that I'm all about naturally enhancing the gorgeous features you already have. I'm not about contouring, insta heavy, slick backed, every hair in place looks and if that's you, that's totally cool but then I'm probably not the artist for you.

I've been painting faces since 2012 and styling hair since 2014 and quickly became very established and highly sought after within Oxfordshire. In 2015 I expanded and set up the Lauren Wheeler Pro Team bringing together the areas most talented and awesome artist's to work alongside me.

Outside of weddings I've had my work featured in DeVour Magazine & A-Magazine and worked on 2 AX Paris Tv Adverts that were featured on ITV2 & E4. I've worked with a handful of brands for private events including Jimmy Choo & Bicester Village. I've also had some of my real weddings & shoots published on prestigious industry blogs and magazines including Love My Dress, Style & The Bride, Whimsical Wonderland Weddings & Your Bucks, Berks & Oxon Wedding Magazine.

Finally, I have been super super lucky that my brides have entrusted my skills enough to fly me across the globe in order to style them for their wedding days to gorgeous destinations like Rome, Vilamoura and Copenhagen.
Find Us
Inspiration by Lauren Wheeler Artistry
Reviews

12
Leave feedback

Hannah
Lauren was an absolute dream to work with for my wedding makeup. She was incredibly professional, yet down to earth and approachable. She really got to know what I wanted during my trial, and she kept me calm on the morning of the wedding. Lauren made me look and feel amazing, and I can't thank her enough for that! Needless to say I got many compliments from friends and family on the day, which is surely something that every bride wants!

Josephine
I never usually wear make-up, but luckily a friend had advised me to get in touch with someone to make me up properly for my Wedding Day! I came across Lauren Wheeler and had a trial with her a few weeks before the wedding, and was very pleased with the result. Then unfortunately the week before my wedding I had an accident which resulted in a black eye! I was mortified, not only had I not had a black eye before, but I had to face all my family and friends!! I got in touch with Lauren and explained what had happened and she instantly put me at ease and stated that she would be able to cover it up and no one would notice! Happily she was true to her word! Thank you Lauren for making my day extra special.

Jessica
Thank you Lauren, so much for doing my hair and makeup, and also for 'the mums' and my aunt the morning of the wedding, they all loved their make-up and hair! It was really useful to have the trial run before and I loved the make-up and hair on the wedding day. I really appreciate you coming back later in the afternoon to change my hair and makeup for the matching dress change. I will be sure to mention you to friends in the future. Thanks again.

Victoria
Hi Lauren, just to let you know that all went really well on Saturday, the ceremony was really special. You were the perfect person to spend the pre wedding hours with. I couldn't have asked for more. Your hair and make up skills are brilliant but even nicer than that was getting to know someone so lovely and kind, thanks a million, I will always remember that you were part of making my day so special xx

Libby
Lauren was absolutely brilliant and I would recommend her to any bride looking for someone to do her hair & makeup for her big day. Lauren really understood what I was looking for, and did my hair and makeup tailored to exactly how I wanted it. I don't usually wear make up and am a bit of a tom boy, so asked Lauren for a natural look and she delivered exactly what I was after - so many people complimented me on how good my make up looked. Also what with the stress of the last minute planning I woke up with a massive spot on the day and Lauren completely covered it - you can't see it at all in pictures and wouldn't have known it was there. Lauren is super friendly and a great person to have around on the morning of your wedding - very calm and reliable!

Sophie
You were brilliant! From the trial to the day, you were very helpful and organised. The make up looked stunning throughout the entire day and you were totally unfazed when I wanted to use something different on the day. Super quick and very calming. I am really glad we asked you to do our make up.

Becca
Hi Lauren, Just wanted to say such a big thank you for mine, my mums and the bridesmaids lovely make-up on Saturday. We all absolutely loved everything you did, and it lasted all day without having to do touch ups! You were so friendly, relaxed and easy to get on with and we loved having you there on the morning of the wedding. You helped to make our day the perfect day it was. Thank you!

Anna
I booked Lauren to do wedding hair and makeup for me and my two bridesmaids. It was really helpful to have a makeup trial before the big day, and it was reassuring when Lauren did my hair and makeup just how I wanted it, so I knew what to expect. On the wedding morning Lauren was a fun and calming presence while we all got ready. She made us all look our best and was able to get my bridesmaids' hair how they wanted it based on a picture. I got a red blotchy rash in my face as I was a bit nervous but I was really impressed that Lauren managed to completely cover this with the makeup while still keeping the look quite light and natural. I'd really recommend Lauren for wedding hair and makeup - the whole process from initial enquiry, booking, payment, the trial, and the wedding day all went smoothly and Lauren was a pleasure to deal with.

Emily
It was so lovely to have someone who really knew what they were doing with my wedding make-up, Lauren was so helpful talking my sister through what to do for the day. I felt she really understood what I wanted, as I explained I do not wear make-up on a daily basis and didn't want it being too obvious. Lauren explained why certain products were good for what reason, so it didn't feel like they were being piled on for the sake of it! It really shows in the Photos from our Wedding what a difference it made and how confident I felt.

Jenny
I can't recommend Lauren highly enough - she was professional, but also so friendly and supportive right from our first email through to the final moments before the wedding. Me and the bridesmaids all had so many compliments throughout the day on our hair/ makeup. The hair was exactly what I wanted, the whole look with my dress and accessories was perfect. It stayed put all day (even one of the bridesmaids still looked awesome the next day after falling asleep with it in!). I've suffered for years with eczema/ acne/ infections which had left my skin in less than perfect condition which I had been terrified about on the day, but Lauren did such an amazing job I didn't even think about it and you can't see any of the marks in photos.

Thank you so much again Lauren!

Emily Ricketts
From the first email, I knew Lauren was the lady I wanted to do my wedding hair & make-up. She was so welcoming, kind and professional. I'd been a little intimidated contacting people, as I really wanted something natural and I wanted to make sure I'd feel comfortable with who would be in the room with me in those excited/nervous last hours! Lauren instantly put all of these worries to rest and made it clear from her expertise, guidance and fabulously warm personality that she would be the perfect person for the job.

Lauren made me look and feel so beautiful on my wedding day! I have never felt comfortable having my hair and make-up done, but with Lauren it was an absolute dream! Not only did she work some serious magic on me, our mum's and bridesmaids, but it also felt like another friend in the room which was so lovely, and made it feel even more relaxed.

My hair lasted all night, and even looked beautiful the next morning down as it was all curly and smooth! Double bonus! Everybody commented how beautiful my make-up was - so me with how natural and soft Lauren had done it.

I can't say thank you enough and will fondly look back at the pictures for years to come!

Megan Brown
I can not recommend Lauren enough! She did mine and my sister's hair and makeup for my wedding in December and she was just brilliant. She listened so carefully to everything we wanted and we were all over the moon with how it all turned out. Her and her assistant were also such a joy to have with us on the morning and so lovely and helpful with all of the prep leading up to the day itself.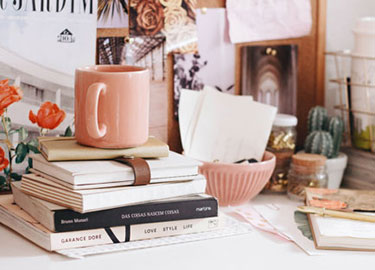 Your free account will also enable you to:

Easily manage and securely book your suppliers

Stay on top of wedding planning with our intuitive checklist

Keep an eye on spend with our budget tracker

Create and track your wedding guestlist

Plan your wedding on the go with our mobile app, downloadable via the App Store or Google Play
Thanks for your enquiry! You'll hear back shortly.
Couples interested in Lauren Wheeler Artistry also sent enquiries to the suppliers below too. You can simply send the same enquiry to them in one click.
Sally Crouch - Pro Make-up Artist &...
?

I have over 12 years experience in Hollywood films, television and wed...
Makeup By Lorna
?

Professional freelance makeup artist
JULES MAKEUP ARTISTRY & HAIR DESIGN
?

Professional Bridal Hair and Makeup Artistry
Sally Crouch - Pro Make-up Artist &...
?

I have over 12 years experience in Hollywood films, television and wed...
Makeup By Lorna
?

Professional freelance makeup artist
JULES MAKEUP ARTISTRY & HAIR DESIGN
?

Professional Bridal Hair and Makeup Artistry
Are you sure?
If you don't ask, you'll never know...
Continue to chat
Leave
Is this supplier not for you?
Explore other suppliers.
Sign up to our free planning tools today to save suppliers