Flip Till You Flop! Get the Party Started!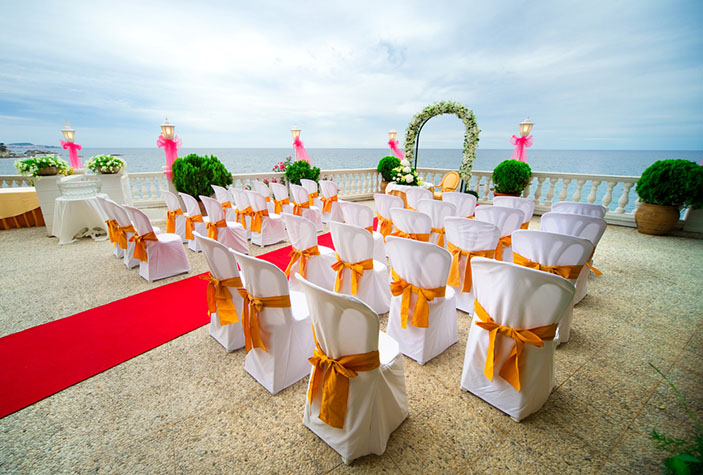 'When your feet are tired and sore, kick off your heels and dance some more'

Don't you just love a good, creative idea? Well… when we stumbled across Wedding Flip Flops, we instantly adored the company; not only are the products fantastic but it means that people can party all night and, on your wedding day, what's better than that?!

Flip flops have been around since early Egyptian times and have been made from a variety of materials – papyrus, palm leaves, straw, wood, rawhide and yucca leaves. The term 'flip flop' is used to describe a thong or a sandal with no heel – however people often think they are named after the sound they make; a flip and a flop! During the 1960s flip flops became firmly associated with the beach lifestyle of California, many people throwing on a pair of board shorts, their flip flops and hitting the sandy bays. Now it's time for our much-loved flip flops to enter the wonderful world of weddings…

Wedding Flip Flops, a company created by Elaine Freeman, has been around for a number of years, supplying flip flops to weddings, hen parties, birthdays and beach parties. Even some stags get involved with the flip flop-frenzie!They are the perfect gift or accessory for when you are planning your wedding and if you want to know more about the inspiration behind the company then check out their Sponsor Spotlight here!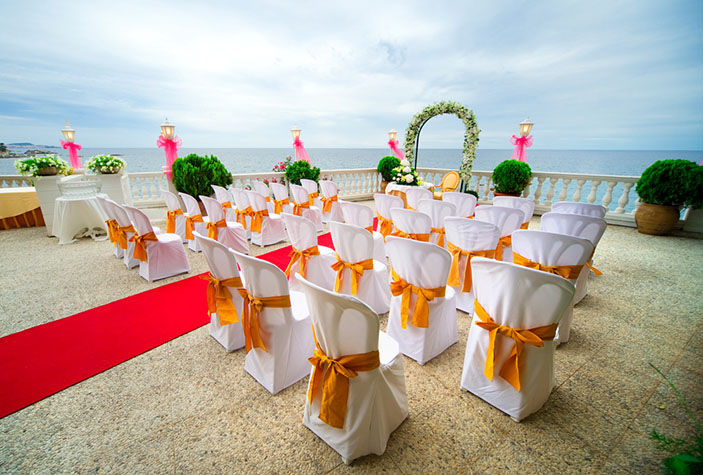 So… imagine all those pretty shoes, with the high heels, that have been on the go all day and all night! Yes they may look fabulous but we've all felt it… the high heel ache! It gets to a point in the day that you really begin to regret your shoe choice and, if you're anything like me, the pain begins to ruin your day.

Wedding Flip Flops offer the PERFECT solution. Not only for you, but to keep your wedding guests smiling too! Wedding Flip Flops provide stylish wedding flip flops, a really simple idea and a great treat for all of your guests. Not only are the flip flops a unique keepsake to remind them of your special day but they are practical and inexpensive too. They come in a variety of colours and size and some have a unique heart shaped pattern with a translucent glitter strap. The flip flops also come in an organza sheer fabric bag, perfect for popping heels into or any mementos that you collect throughout the day! Really, these flip flops are a wedding dream…

And to top it all off… we fell head-over-heels in love with how Elaine Freeman, the creator, introduced them at a wedding she attended.

"I was attending a wedding of a friend and had planned to wear the heels to match my bag but knew that, by the end of the day, my feet would be killing me from all the dancing. I decided to buy 30 pairs of flip flops and spent a couple of nights that week stencilling the bride and groom's details on to the flip flop with a sharpie pen. I wrapped a large box in wedding paper and plonked the 30 pairs of flip flops into the box. I put small, medium and large flip flops in there. The response was one of elation, laughter and relief! Although the plan was to get them out for the evening guests, by mid-afternoon the bridal party had gone off for more photos so us guests sat down, slipped off our shoes, put on the flip flops and relaxed. The relief of the cool breeze airing our feet in flip flops did just the job! From this… Wedding Flip Flops was born!"

Wouldn't you love to attend a wedding like that, with such a creative and thoughtful idea? We've noticed a huge increase in the amount of personalised wedding favours that people are receiving and we think that this idea is simply wonderful.

So, the question is…will you be flipping till you flop and how will you incorporate Wedding Flip Flops into your big day?