Dressing The Groom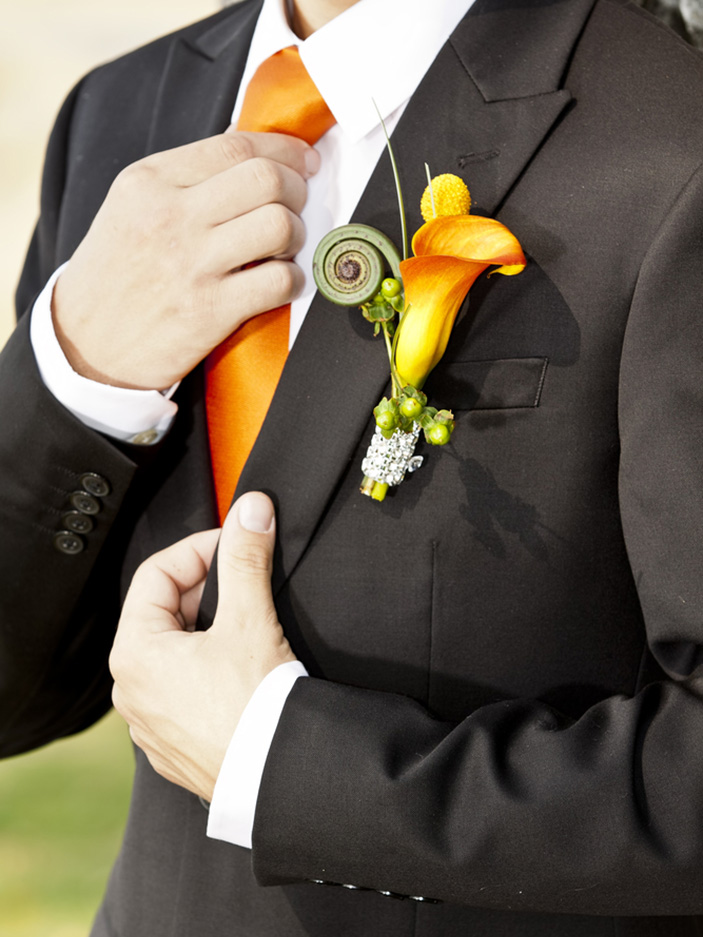 Preparation for the wedding day can be really stressful; designing the grooms bespoke suit can take some of the stress out of the big day. There is always anticipation on the big day to see what the bride will wear but lets not leave your groom behind. We believe that your groom should look his absolute best on the wedding day and what better way to achieve this than getting a bespoke tailored suit.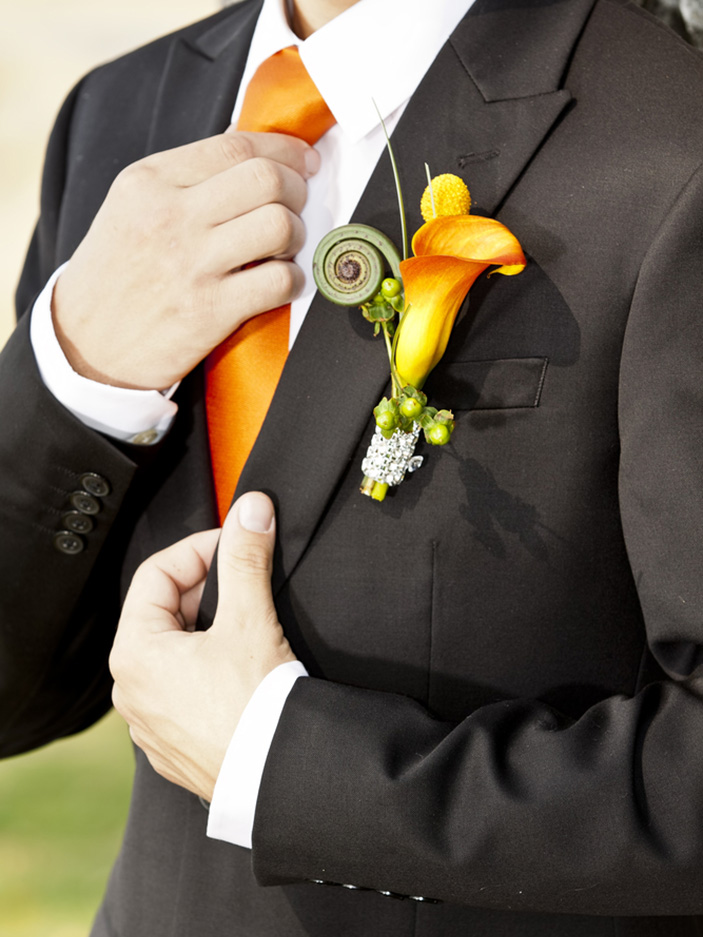 Choosing the style

A slim, fit two-piece lounge suit is a good choice if he wants to look dapper and it's becoming a very popular choice. I would suggest two buttons or a simple but stylish one button, depending on the feel of the wedding day. For a summer wedding go for a lightweight cloth such as mohair, and for an autumn, winter wedding choose a heavier wool, smarten up the two piece suit with a skinny tie or even a bow tie. Designing a three piece lounge suit will make him ultra-sharp and even if he takes off his jacket, he will still stand out. If he decides to go bespoke he will get to design absolutely every part of the suit from the cuffs to the lining. The three piece will always be a classic and will never date, he could even wear it as a two piece to work afterwards.

A three piece suit distinguishes the suit from their everyday work suits but enables the groom to wear it more regularly as a two piece, thus a better investment. Having all three items in the same cloth would be best if they want to be able to wear the three piece for future formal occasions, or a different coloured waistcoat could help them tie in with a specific colour theme or the groomsmen, if they wanted the same colour in their accessories.

The traditional morning suit is also a popular choice with grooms; I'd suggest having trousers in a dark grey and the jacket in a black or dark blue with a lighter shade for the waistcoat. When choosing the cloth for a suit you should factor in the time of year and the theme or style of the wedding. The style of the big day should day also play a factor in the cloth selection process, for example for a 1920s themed wedding pick a pinstripe for a country wedding go with tweed.