Deciding on the date for your BIG day
Picking that all important date


Other than finding the perfect dress, this is a really hard decision. Do you get married at the weekend, celebrating your big day on a Saturday or Sunday? Or do you get married during the week, risking the possible chance that people will not be able to get the time off work? People, in fact, are increasingly deciding to get married on a week day - it is a cheaper option and the chances of your venue being pre-booked is a lot slimmer.

However, this choice is completely down to you!

A helping hand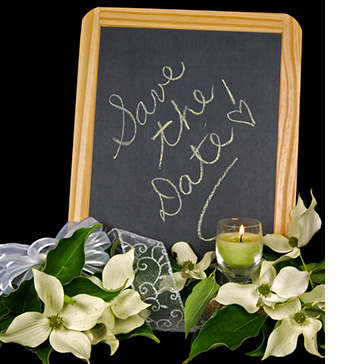 If this decision is proving to be a hard one, try eliminating some important dates from your options. Have you checked that you are not planning on getting married on someone's birthday? Some of your guests may already be attending different events. Maybe your most important guests are already busy on the day you are suggesting… ring around and check with the people you want there the most. After all, you want your loved ones to be able to see you on your happiest day!








A little thought


So you have a date in mind, have a little think about the following things before you go ahead and book it straight away…

Is there enough time to organise everything?
Can you and your most important guests get the time off work?
Do you want any friends from abroad to attend your wedding? Check it is possible for them to get flights over for your special day.
Consider the time of the year. If you are wanting a wedding full of red roses and you are planning on getting married in February, around Valentine's day, you will be charged a lot more by the florists.
Alternatively, if you want a certain type of flower at your wedding, then make sure you plan your wedding when the flower is in season!

After you have considered the above and you've spoken to your friends and family, go ahead and book a date that is not only convenient, but one that means something to you and your husband-to-be. And let the countdown begin…and send out those all important wedding invites!

Other Timeless Advice you might like to read:
'Countdown to a Perfect Wedding'
'Guest Lists- Who to Invite'