Decadence, Glitz and Glamour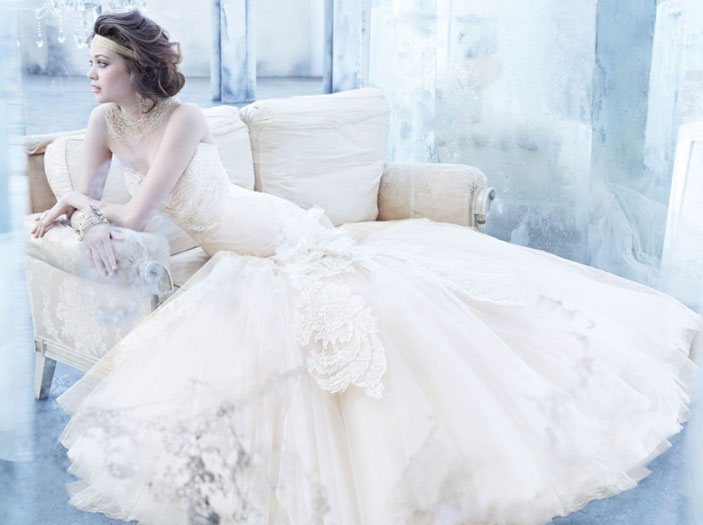 The new spring sun glistens on every surface it greets, pushing it's way through the seemingly never-ending rain clouds! We all need a little warmth after the wettest winter in living memory so remember 'all that glitters' is not just another puddle reflecting the light, but the suns rays reaching out to put heart-lifting colour back in to nature.

Gold is the colour of wellness, success and prosperity as well as being associated with love, compassion and wisdom. From Tibetan Buddhists, Egyptian queens to Roman emperors gold has been recognised for its power to illuminate your way and bring health, wealth and happiness. Customarily in Indian society gold is gifted at weddings not just as an investment in the couples future but as an important part of their culture and beliefs. Mythological goddesses are described as having a golden hue representing beauty and purity.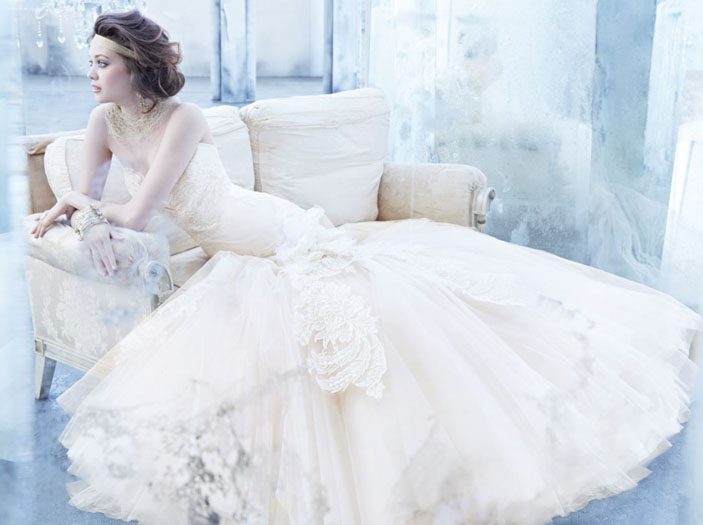 Our fascination with gold has inspired fashion throughout the centuries. The ancient Greeks richly embroidered gold robes accented with deep purple and this has been reinvented this year, with metallics of varying lustre set against the 'Red Carpet'. Gowns that skimmed the figure, corseted waistlines, sequined sleeves, plunging necklines, illusion necklines, chiffons, tulles, satins, intricate beading and risqué 'peekaboo cut-out' detailing is to name just a few of the statement styles worn by this years Oscar winners.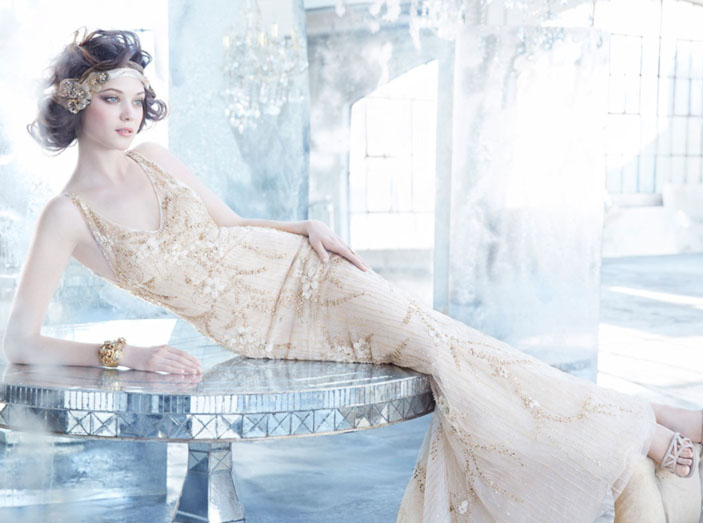 The jury is still out on our favourite dress from the Oscars this year but Kate Hudson looked stunning in her deep cut beaded Versace gown complimented by an art deco clutch. Another Kate certainly caught my eye, dressed by Giorgio Armani in a high illusion necked, nude but richly embellished gentle a-line, Kate Blanchett looked effortlessly beautiful. Classical yet elegant Angeline Joelie wore a sheer Ellie Saab dress in muted sombre golds.

This month sees the start of most bridal boutiques putting together collections for summer 2015 with designers presenting their ideas and lots of inspiring catwalks to visit. The collections promise to be wonderfully diverse and far more fabulous dresses than any one shop could dare to house. Bridal shops have to think about their own style, who they are and the sort of weddings they envisage dressing much the same as 'brides-to-be' need to consider. Fingers crossed we're about to see some Oscar inspired 1930's influenced Hollywood glamour wedding dresses!

So dress with confidence and "bring on the Midas touch'" put some warmth and richness in to your colour scheme, enhance and illuminate with spicy golds, provincial champagnes, glistening shades of Oyster and pearl with sombre yet defining platinum's.