The Best Celebrity Wedding Dresses...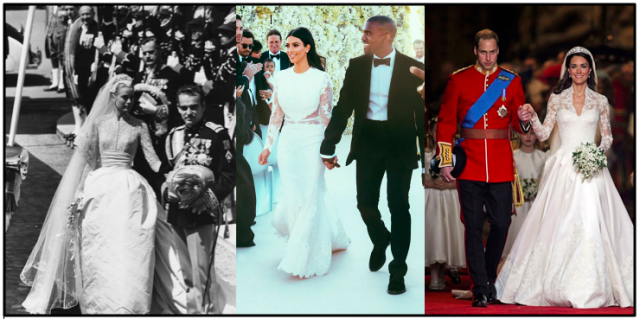 OF ALL TIME!
Ok so, this is totally subjective, and potentially just a selfish excuse for me to trawl through hundreds of AMAZING celebrity wedding dresses (shhh) but here is my collection of not only my favourite of the best celebrity wedding dresses of all time, but also the most influential, the one's with the biggest wow factor, and the ones which brides all over the world still look to for inspiration.
Naturally, this list is not exhaustive so if I've missed any major ones out you'd like to see, please do comment and I'll add them in!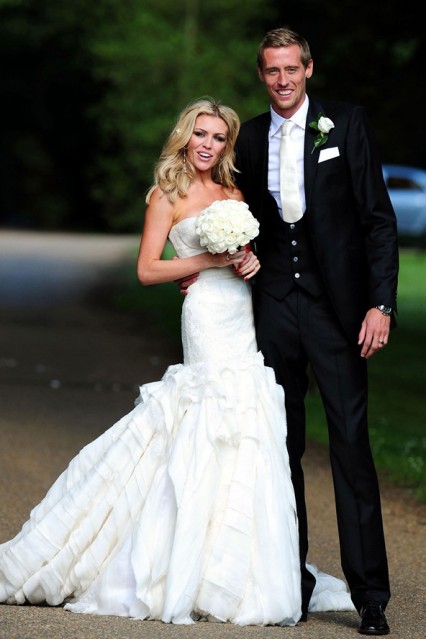 Abbie Clancy stunned at her wedding to football star, Peter Crouch in this beautiful Giles Deacon gown.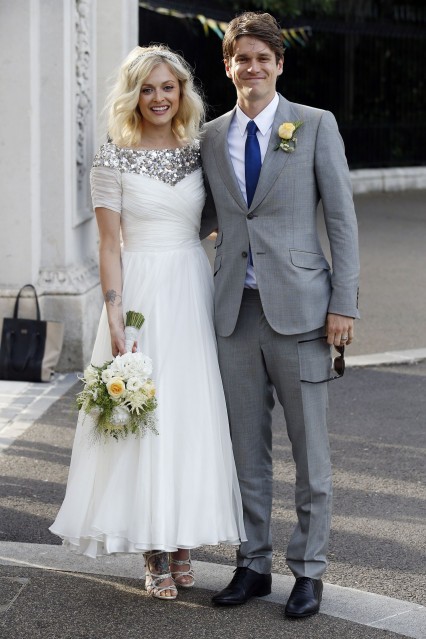 DJ and nations fave Fern Cotton stayed true to her quirky, fashion forward self in this Peter Dundas sparkly dress.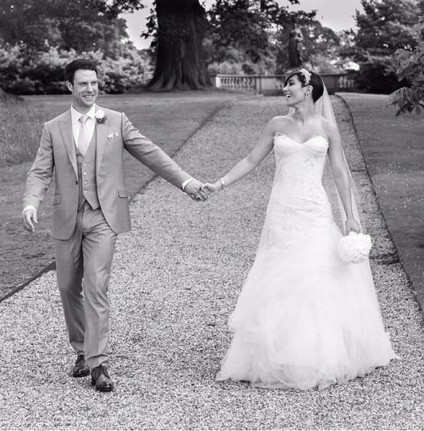 Frankie Sandford looked so elegant in this classic white gown -which was a closely guarded secret since her july wedding until just last month!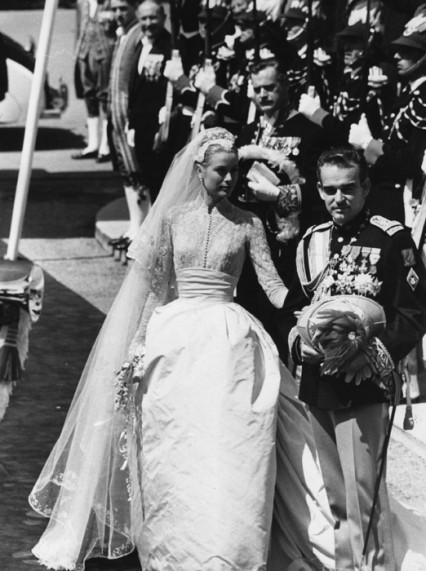 No list would be complete without this game changer of a dress worn by Grace Kelly as she became Princess Grace of Monaco.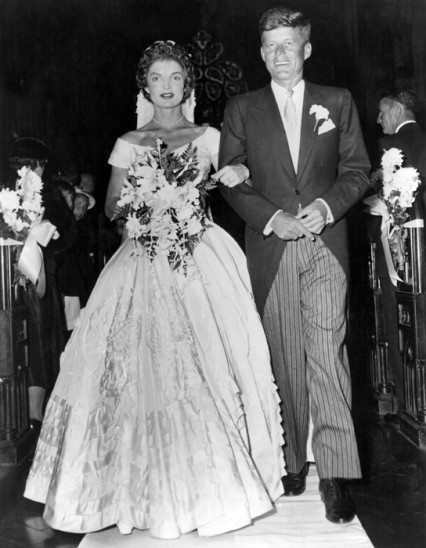 As close as the US gets to royalty? The Kennedys. Rumour has it Jackie was instructed by her FIL to wear a seriously lavish gown... and boy she did!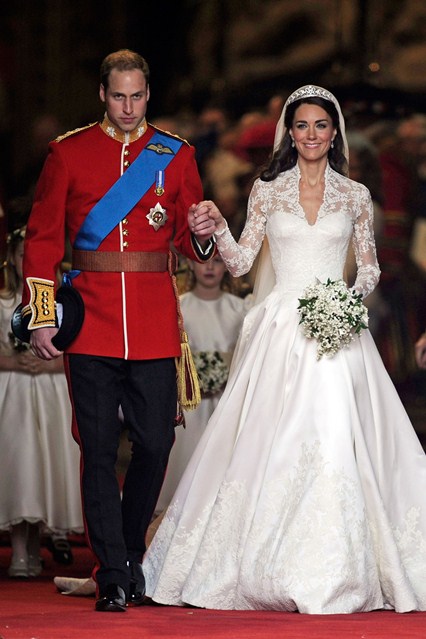 This needs no introduction... Love you Kate <3
Another Kate, this time fashion royalty. Galliano said Kate 'dared him to be Galliano again' with this dress. She loved the 30s beading and shape!
Once we get over Tom Cruises wedding heels, Katie Holmes' Armani gown has the perfect mix of fashion and tradition. Shame about the marriage..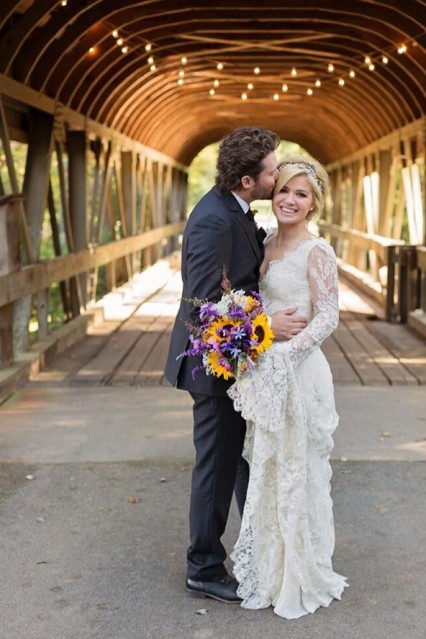 How the country brides do it! Kelly Clarkson's lace number is almost too pretty to cope with.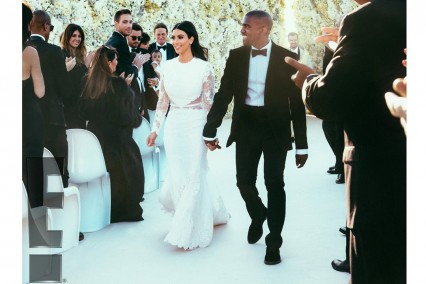 It was a controversial choice, but this years most googled dress = Kim Kardashian, of course!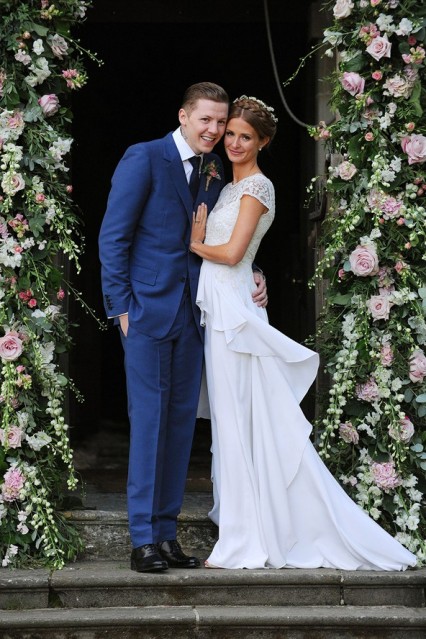 Millie's vintage Alice Temperly dress looks amazing on her slim figure, and is perfectly fitting for an english heiress.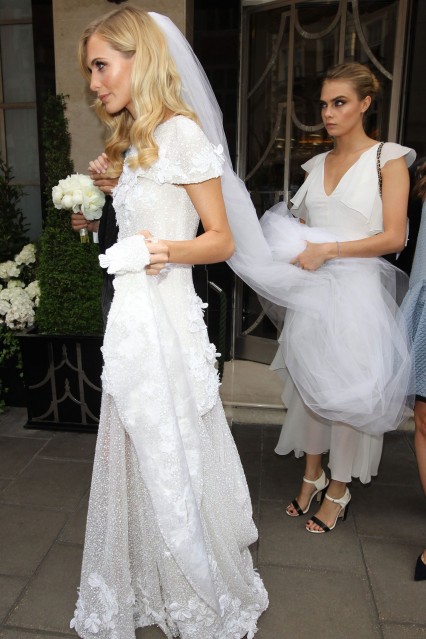 Now for another socialite, this time Poppy Delevingne who stunned in a custom Chanel.. jealous much?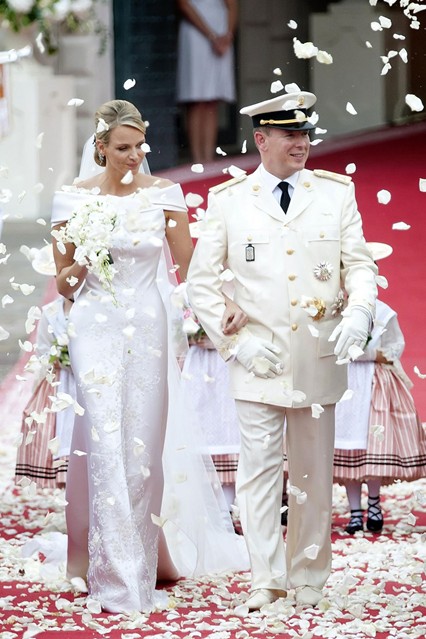 We just can't get enough of the royals can we? Here's Princess Charlene of Monaco's Armani gown cutting a stunning silhouette!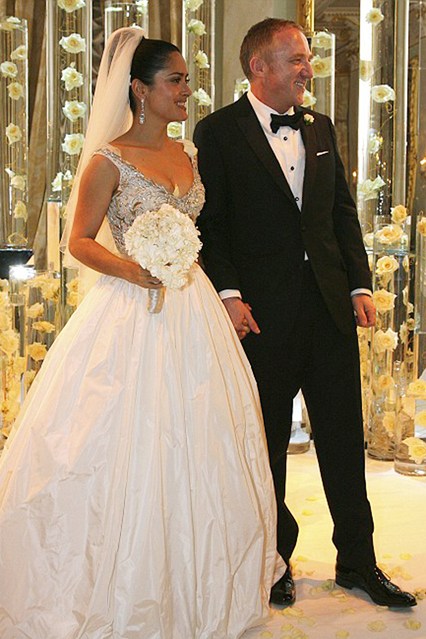 Selma Hayek, this is a personal fave. This Balenciaga gown is just divine, fit for marrying a billionaire we'd say..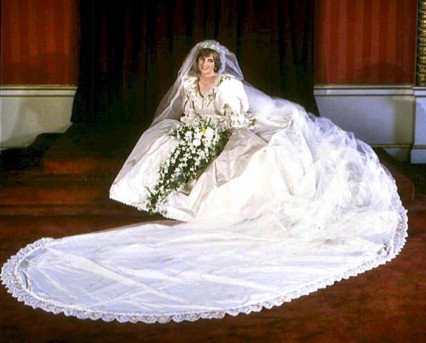 And of course, last but by no means least, Princess Diana's trend setter. This HUGE gown has influenced so so many brides, and will always be in our hearts.