All-Star Beauty Products for your Wedding Day Look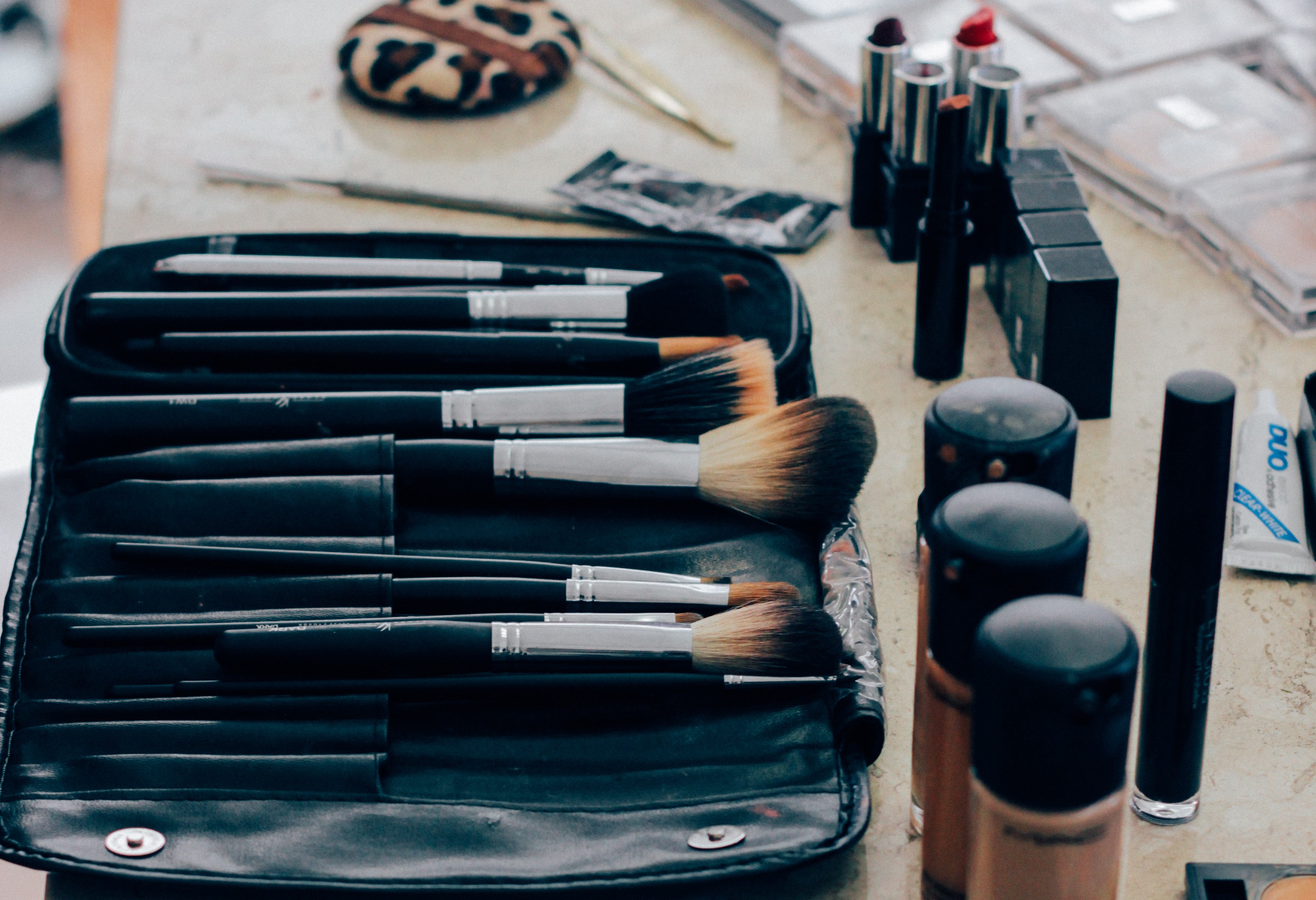 Sometimes it's hard to know which products will be fail-safe at achieving your perfect wedding day look, and quite frankly you don't really have the time for trial and error. All you know is, you want everything to be on point and your confidence to be at an all-time high. Thankfully Camilla J Collins is here to demistify things and narrow down your options by suggesting some of her favourites from many years of experience...
"As the saying goes, a "good workman never blames his tools" and I'm a firm believer that you can make most products out there work for you for with the right technique in application. That being said, however, there are some staple favourites of mine and star products that I really couldn't be without!
Skincare
When it comes to skincare, everybody's skin is different and it's near impossible to recommend one product that suits all. I have rather sensitive skin myself, I don't so much break out in a rash but my skin can experience a burning sensation with certain products - even ones for sensitive skin! I'm currently using (and a big fan of!) the Liz Earle Skincare range. I really enjoy using their hot cloth cleanser as it makes removing makeup at the end of the day so quick and easy and it smells divine. Their toner is lovely too and my skin is loving their moisturiser. I've not met anyone who isn't a fan of the hot cloth cleanser but some report that the moisturiser is a bit too heavy so you may need to go elsewhere for that. If anything, my skin is more on the dry side than oily but is fairly normal and I find it the perfect moisture for me. Other products I love are the demalogica range, particularly their micro exfoliant and one that never fails me and is cheap and cheerful is the Simple range available at most high street stores. It's important that you have a good skincare regime of cleanse, tone and moisturise and you want to have products that you enjoy using so that you actually do use them! This is why Liz Earle is a winner for me - it smells divine and my skin loves it.
Make Up
So, moving onto perhaps more exciting products for some - makeup! Again, when it comes to foundations, not one product fits all.
MAC is a good all rounder, it's well known and it doesn't break the bank either! Their face and body foundation is a great product and I often mix it in with different foundations to change the texture or colour (or both) but it can easily be used on it's own. As the name suggests, it is designed to be used on not only your face but you body too. It is light weight and very fluid so easy to apply and if you warm it up in your hands before use it'll get a little thicker. If you're not into heavy makeup then it's definitely one to have a play with.
Estee Lauder Double Wear has been around for a long time and provides a very good coverage that won't budge. The problem however is that you have to work with it very quickly as it can dry quicker than the time it takes to blend onto your skin. A good alternative to this which also provides great coverage is Urban Decay All Nighter foundation which also also ranks well with the longevity factor.
For those with drier and more mature skin my favourite has to be Bobbi Brown's Moisture Rich foundation. While it is far too moisturising and shiny on myself it works like a treat on lots of my clients, especially mother's of the bride and those with flaking skin. It isn't the thickest of foundations so any other areas that need extra coverage to hide blemishes or dark circles will need a slightly thicker foundation like the ones above or even your concealer with a bit of moisturiser mixed in.
So now that we've got your base sorted it's time to make sure it stays in place and looks dewy and fresh all day long. My favourite product for this is Urban Decay All Nighter Spray or the slightly cheaper alternative is MAC's Fix + spray. Both of these are great at setting your base and making it look as fresh 5 hours later as it did when you first applied it! For those of you with particularly dry skin you may want to opt for a translucent powder such as Laura Mercier's. This will help keep the oil at bay. You can use a combination of the setting spray with powder just applied to your T-Zone or just use the powder on it's own if you prefer a more matte finish.
So there you have it. Stay tuned for next week when I will be talking about my favourite products for bringing out your best features - lips, eyes and cheekbones!