A Real Bride's Guide: Money Matters
Remember our real bride Lara? Last time she was here, she was telling us all about getting started on the wedding planning without the stress (if you missed it you can check it out here!).
This time, she's talking us through the importance of how spending your money more wisely really DOES matter and all the challenges she faced. Filled with so much useful information about balancing your wedding budget, it's a long one but a real goodie! So whether you're on your commute home from work or snuggled on the sofa, get comfy and take note as Lara shares some really useful pearls of wisdom to make your wedding planning process SO much easier!
"Right, let's get down to business - because planning, paying for and pulling off a wedding can be a full-time job, and with the average UK wedding costing close to a year's salary it's really important to get your finances in order before you make any Big Day commitments. It can be the least romantic thing when you've just got engaged, but if you don't embrace the "M" word from the start, money can soon become The Elephant in the room when discussing plans with family, suppliers, and even each other.
Like most couples these days, Ben and I are paying for our wedding ourselves (with a very kind donation from the original Mr and Mrs Baker) so we have to be incredibly careful with what we spend. Unfortunately for us I'm a perfectionist and a shopaholic, which gives me a tendency to irrationally justify things like why we MUST have the premium cheese biscuits at triple the price of the perfectly acceptable cash-and-carry crackers for our cheese boards (never mind that we're almost certainly not going to get to eat any ourselves!).
To stop me going mental with the credit card, we decided well in advance what we would splurge on (catering and an open bar was our number one priority) and what we were going to scrimp and save on. There are lots of fail-safe ways to cut costs that I'm sure you'll already know of, like having a midweek wedding, only serving wine and beer, DIYing everything (although as we said in our first post - pick your battles with this one!) and, of course, keeping your guest list to a minimum, but here are some of the alternative ways we kept our wedding costs in check without compromising on the important stuff.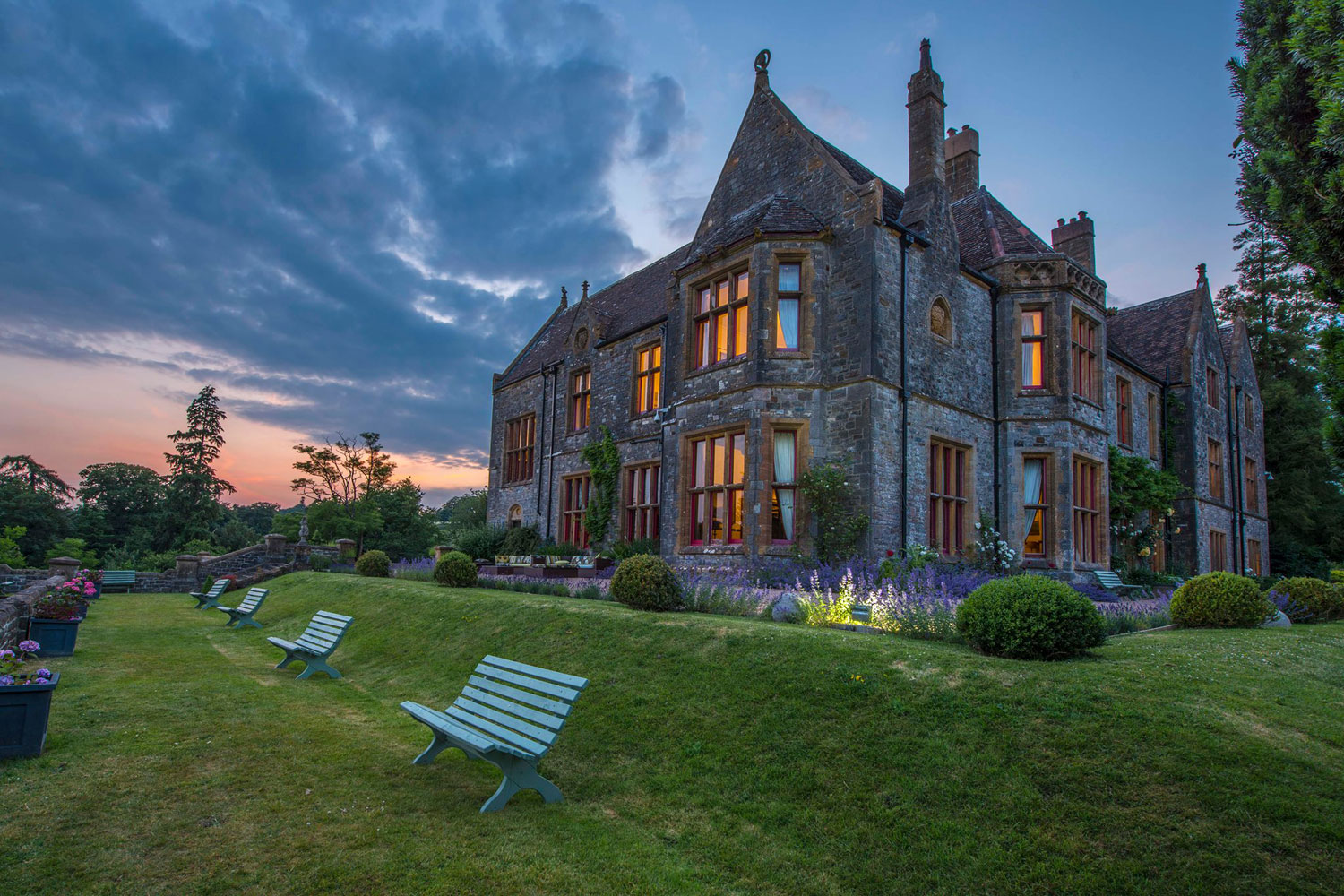 1. Pick your venue carefully
Figuring out how much a venue will cost can be tricky. Some quote per head while others charge a venue or room hire fee, some include VAT while others don't, and there are lots of other little extras than might catch you out. How affordable are their preferred suppliers? Is there a corkage or service charge? What staff costs are covered and, if you're hoping to get married outdoors, is the wet-weather plan included?
We went for a dry-hire venue with a single flat fee to avoid all that. Yes, it means we have to do the legwork of finding all our own suppliers, but we much prefer being able to choose the right suppliers to suit our taste and budget. It also massively helps that we're staying in the same location for both the ceremony and reception. Having an "all-in-one" venue could save you hundreds, if not thousands, in extra transport, accommodation, and other hire costs.
If your desired venue is looking like it might tip you over the edge, see if there's anything included in your package which you can drop - or (don't hate me!) have a look around at what else there is because you might be pleasantly surprised! Pubs can make stunning options with just a minimum spend, and village halls are great if you're having your ceremony elsewhere. (If you're struggling, Wedding Planner's venue search very handily gives price ranges, and the team are always on hand to give advice and recommendations).
2. Ask nicely
Whether it's for a cheeky discount from your DJ, some money off the perfect accessories to match your dress, or even just for a helping hand from friends and family - as my Mum always says "if you don't ask, you don't get!"
We have a few friends who have just recently married or are in mid-planning mode themselves, and exchanging notes and swapping purchases with them has been brilliant. We're never going to use those Kilner jar drinks dispensers or festoon lights again, so why not share the love? And if you've got a bridesmaid with a knack for flower arranging or an aunt who bakes a better cake than Mary Berry, even better!
When it comes to suppliers, however, I am NOT a born haggler and it took more than a few months for me to build up the courage to negotiate before booking. But with the reality that things were a lot more expensive than we expected (ah, how naive we were!) and a little bit of encouragement from braver friends than I, we've managed to save a fair amount on things we couldn't otherwise afford - like combining our photography and photo booth costs. The worst they can say is no, and even if your suppliers can't help with a discount (most are small businesses so might not be able to), they are the experts for a reason and will no doubt have some very good ideas for how to keep your bills within budget. Florists and caterers are particularly adept at this, I've discovered!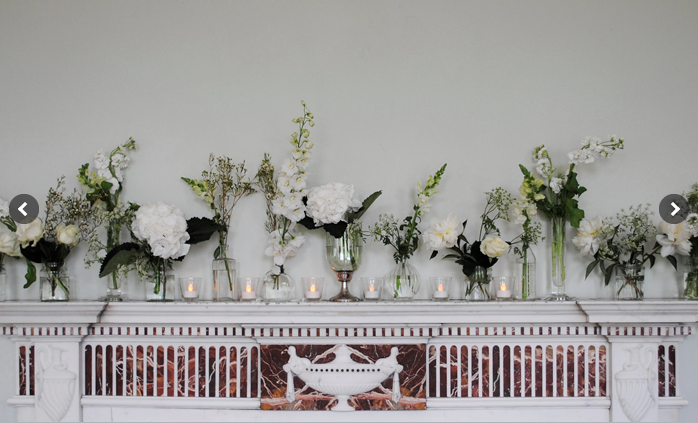 3. Flowers don't have to cost a fortune
Flowers can either be one of the most eye-wateringly expensive parts of a wedding day, or a surprisingly simple way to save. If you refuse to have anything other than cascades of roses and orchids I'm afraid I can't help you, but there are lots of ways to do flowers either on your own or with professional help that don't break the bank.
Although we initially decided to do our own flowers with stems bought from wholesalers, we ended up hiring a local florist who turned out to be a godsend - and much more affordable than I'd ever imagined! When we told Sophie from Earth Gallery that we didn't have a lot to spend, she completely understood and showed us how she could create the look we wanted without going over our budget.
First if all, always look at what's in season and choose home grown and wild flowers over expensive and exotic imported stems. Use a mixture of fuller bloom such as hydrangeas or ranunculus with "filler" flowers and foliage such as gypsophilia (also known as baby's breath), cow parsley and eucalyptus to bulk out the displays. Going green could not only save you hundreds, it's also Pantone's colour of the year and a hot trend for 2017! And finally, if possible, re-purpose your ceremony flowers by moving them into the reception room to halve the costs without losing impact. Instead of throwing my bouquet, I'm going to pop it in a vase on display to save on extra arrangements - and even though we're not having any, the same can be done with bridesmaids' bouquets too.
Had we not found Sophie we would almost certainly be doing the flowers ourselves, but it's definitely worth getting advice and at least a few quotes from local suppliers before deciding. Always weigh up the price difference with the work it will add to your shoulders - you don't want to be stressed on the day because the peonies have wilted!
4. You've got HOW many bridesmaids?
Whoever invented the idea of bridesmaid dresses must not have had any sisters or girlfriends, or a wedding to pay for, for that matter! Shopping for a single dress to suit every size and shape is not only fraught with emotion but can also take a huge chunk out of your budget, especially once you've added shoes, hair and makeup, and flowers in to the equation. One way to avoid that is, of course, to keep your bridal party small, but if you're struggling to narrow it down or aren't keen on the idea of picking favourites then why not scrap having a traditional bridal party altogether?
Don't get me wrong, if we could afford it I would have loved to treat my besties to a trip to Ghost or Maids to Measure. But as we're not having a very traditional ceremony with a procession (although I don't think it matters even if you are) I haven't chosen official "bridesmaids" and have instead just asked my closest friends if they'd like to be involved by giving a reading or speech instead, and to get ready with me in the morning of course - and they can wear whatever they like! I've also asked our lovely florist to make up a few extra boutonnieres that they can tie around their wrists with ribbon if they want to stand out from the crowd.
Alternatively, there's no shame in asking your maids to contribute to their dresses - providing they have a say in how they look and will wear them again. There's nothing worse than being told you have to not only wear something you would never choose yourself, but that you have to pay for it yourself too!
5. Invites vs E-vites
Hands up if you're a sucker for stationery! Pretty paper and pens make me weirdly happy, but traditional invites were sadly one of the first things we crossed off the list to save money. They are a lovely way to introduce the style and tone of your wedding to your guests, but they don't come cheap and most of them will just end up in the recycling bin (I'm so sorry, but it's true!). We're also very lucky these days to be able to use wedding websites instead, which are not only cheap but can hold much more information about your special day, including links to local accommodation, your gift list and automated RSVPs... no more trying to guess who wants the chicken from the terrible handwriting on those response cards, hurrah!
We didn't scrap invitations altogether though as we know certain family members would treasure them as a keepsake, and when I found the Long Island collection from the wonderful Pingle Pie (who don't have a minimum order) I couldn't resist! You can personalise the colours of their hand-designed collections to suit your scheme, and Kim is brilliant at answering questions and sending over samples and proofs to help you decide.
We ordered a few full sets including information cards and belly bands for family with matching table names, and invited everyone else via Appy Couple (which, by the way, is BRILLIANT). However you can send a single card to all your guests with a link to your website instead of additional information cards, which is where the cost can add up. If you still want to give your guests the excitement of receiving that special envelope in post but can't afford bespoke or personalised invitations, there are some lovely sets from brands such as Ginger Ray and Talking Tables (available at John Lewis) which have matching 'on-the-day' stationery too. Job done!

6. Eat, drink and be merry
Food and drink is one of the main parts of the day we didn't want to compromise on, but that doesn't mean we're not still being careful with how much it all costs!
Depending on the package your venue or caterer offers, it can certainly help to swap the usual 3 course meal with canapés and cake for a more relaxed BBQ, buffet or even an afternoon tea. We are massive foodies so are really keen to have a memorable main course, and having been to our fair share of weddings, we also noticed that hardly anyone gets to eat the cake! It either disappears after being cut never to be seen again (probably a dummy - another clever money-saving trick!) or you're too full to even taste it after pudding. So we've decided to serve our cake instead of dessert, which has saved a few hundred pounds. And if you or someone in your family is a particularly creative cook why not make it yourself? Fruit cakes can be made well in advance, and sponge with fondant icing will last for at least a week before being cut. If baking isn't your thing, Waitrose do fab cakes of all sizes for you to decorate with flowers, fruit, or anything you wish!
Alcohol is the next big expense when it comes to weddings, particularly if you're having an open bar. My first piece of advice will always be to go for a no-corkage venue. Then you're free to source all your drinks at the best price you can find, and the joy of sale-or-return means you don't have to worry about ordering too much or too little. As we're running the bar at our wedding ourselves we're also considering having an "honesty" bar, where people pay whatever they like, or charging a pound a pint just to help cover the costs a bit.
If you're not sure where to start, Waitrose offer free tastings and have a really wide range of wines and spirits. We assumed Majestic or a trip to Calais would be our only affordable option, but we ended up finding fantastic wines at Waitrose which their wine expert kindly pointed out was on offer with a third off. Thank you, Waitrose! We then trawled all the supermarkets' websites for offers on spirits (the Christmas deals were a massive help) and used as many online shopping codes as we could to maximise the savings. Sign up for Ocado, Sainsbury's and Waitrose as the cheapest supermarket won't always have the best deals and incentives, so doing your research will pay off!
7. Bargain hunting
On that note, there are lots of bits for your wedding that you can bag for less with just a little time and patience, from accessories to centrepieces. Sign up for newsletters with your favourite online shops - many offer "joining" discounts - and follow them on social media to be the first to hear when they're running a promotion. I fell in love with a pair of Charlotte Mills shoes months ago and snapped up a pair for 15% off with a code shared on instagram. And that doesn't just go for Wedding businesses. Shops like Not On the High Street, John Lewis, Typo, Oliver Bonas and H&M are great for wedding decor and promo offers too.
Suppliers also often run special offers for couples who meet them at wedding fairs. That doesn't mean you have to buy or book on the day, just make sure you sign-up to their mailing list or take their details and drop them a line straight away to remind them who you are, and that you're interested!
8. Upgrade your honeymoon
Finally, if you are organised and sensible with money, make sure you use a flight reward credit card to pay for everything and put the air miles towards your honeymoon. Trust me - it's worth it!
With our BA American Express, we earned a free companion ticket and enough air miles to travel long distance in Business class for the price of just the taxes and carrier charges. This doesn't mean you can't go with a travel agent - we chose Las Vegas and Mexico after a consultation with Kuoni, who offer tailored honeymoon packages either with or without flights. We would never have been able to afford it otherwise but are now looking forward to a once in a lifetime trip (luxury suite on the beach? Yes please!). That's what honeymoons are for, aren't they?
Just be aware that this can't be done in a rush. It takes time to earn your miles and companion ticket, and although rewards flights are released a year in advance they still get booked up FAST. If you know anyone who has a rewards card already, get them to send you a refer-a-friend code to boost your miles, and have your partner sign up for one too (I recommended Ben for his own card, which earned us 36,000 bonus miles!)
Remember: These are credit cards with high interest rates, so I would ONLY recommend it if you will use them just to earn miles and can afford to pay them off immediately. Set up a direct debit for the full amount to avoid accruing debt, and if you're not great with money then avoid doing this altogether!
Check out Lara's other post here on how to get planning without the stress.