9 Gorgeous Ways To Decorate Your Wedding Aisle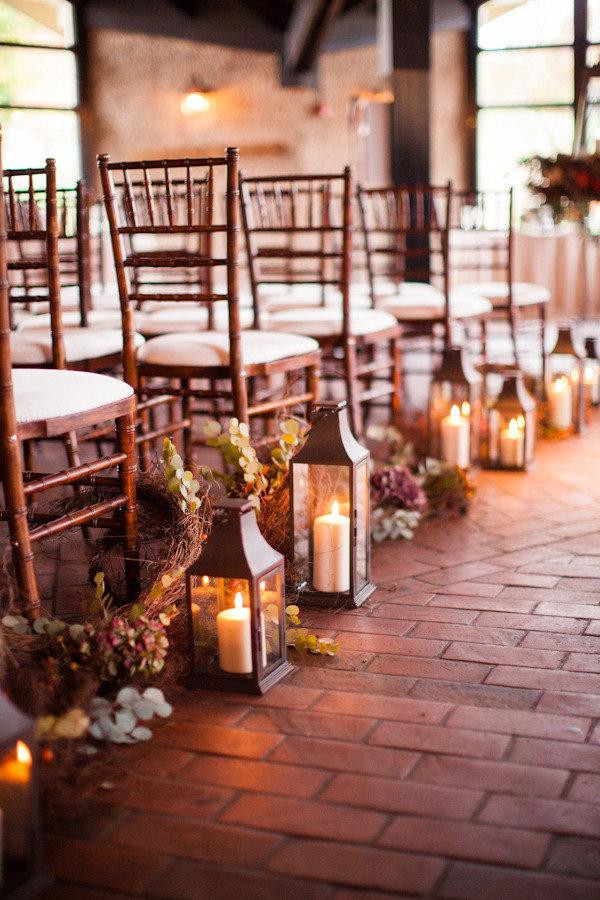 While walking up and down the aisle may only last minutes or in some cases even seconds, the wedding aisle is a key, focal point of the wedding ceremony and worthy of attention. It's the final short walk you will take before you're married and the first walk you will take together as a married couple. Overlooking the wedding aisle, we feel, is a mistake and below we have 9 gorgeous ways to make this space as beautiful as possible.
Keep in mind that you don't need to break the bank and less can be more so if you just want to add a few small touches, you'll be amazed what a difference that can make.
1. Seasonality
Think about decorating your aisle with a colour pallete that matched the season. For example, if you're having a winter wedding then why not decorate your aisle with wintery flowers suchas roses, lisianthus and gypsophila which are also budget-friendly.
2. Choose Your Runner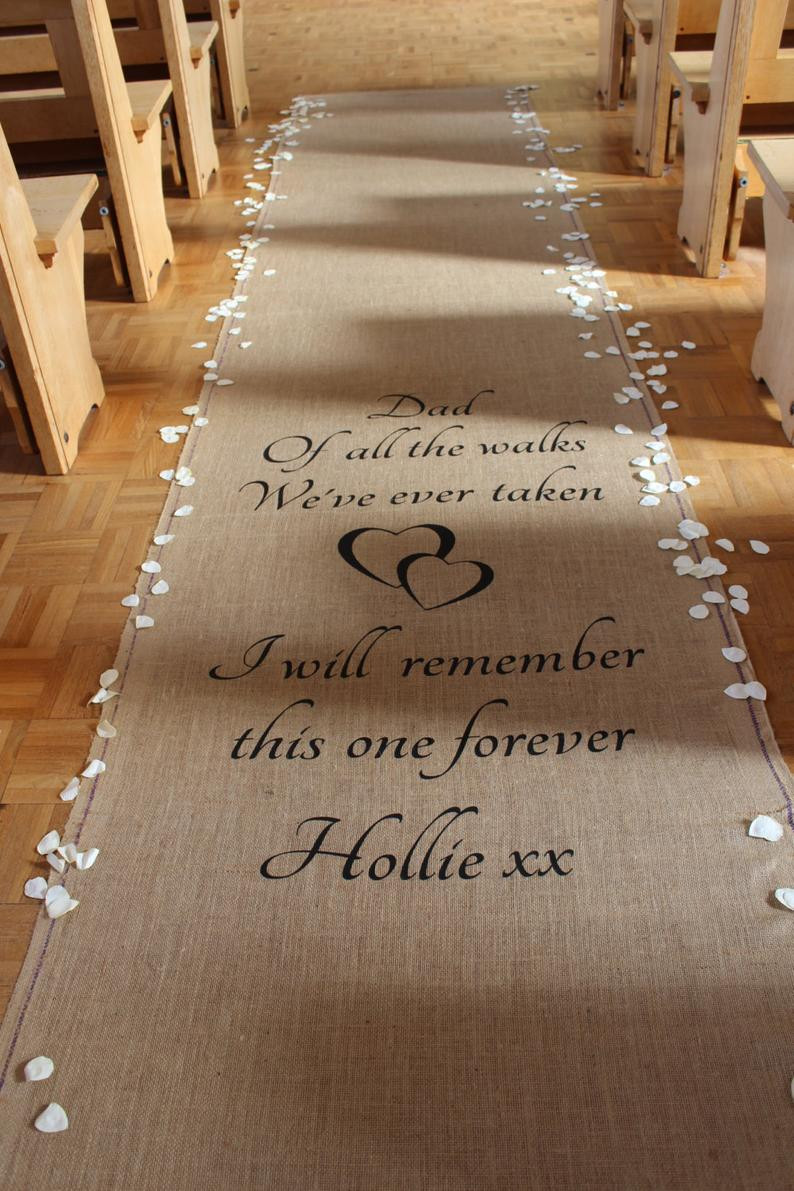 BflyAisleRunners
You don't just need to settle for a long white or red runner at your venue. You can order a personalised one and customise it with your initials or your wedding date.
3. Pampas Grass
Unsurprisingly oampas grass was a big wedding trend in 2020 (the ones that could go ahead) and is set to continue. If you're looking to have a modern wedding than there is no better decoration.
4. Glass Jars
Glass elements tend to fit particularly well with ceremony aisle decorations. Fill them with flowers or other little keepsakes and they can also work as cute wedding favours for your guests.
5. Flower Petals
Virgil Cunao Photography
A great way to keep your wedding aisle decor simple as by scattering romantic petals all the way along the aisle. You can pick any colour or even a variety of colours to fit with your theme.
6. Decorative Chairs
Draping fabric over the chairs at the ceremony as a lovely way to add real character to your wedding. Whether you're going for a formal affair or a bit more boho, you can adjust the fabric and colour to fit perfectly. This doesn't need to cost the earth either so you can keep in line with your budget!
7. Candles
Pinterest
Candles work really well, either by themselves or combined with flowers and greenery. If you're using glass jars, see if there's a way you can combine these.
8. Festoon Lighting
The Curries
String lights over the aisle is a great way to create a really cozy ceremony. Perfect for a boho or rustic-themed wedding.
9. "Rug"ged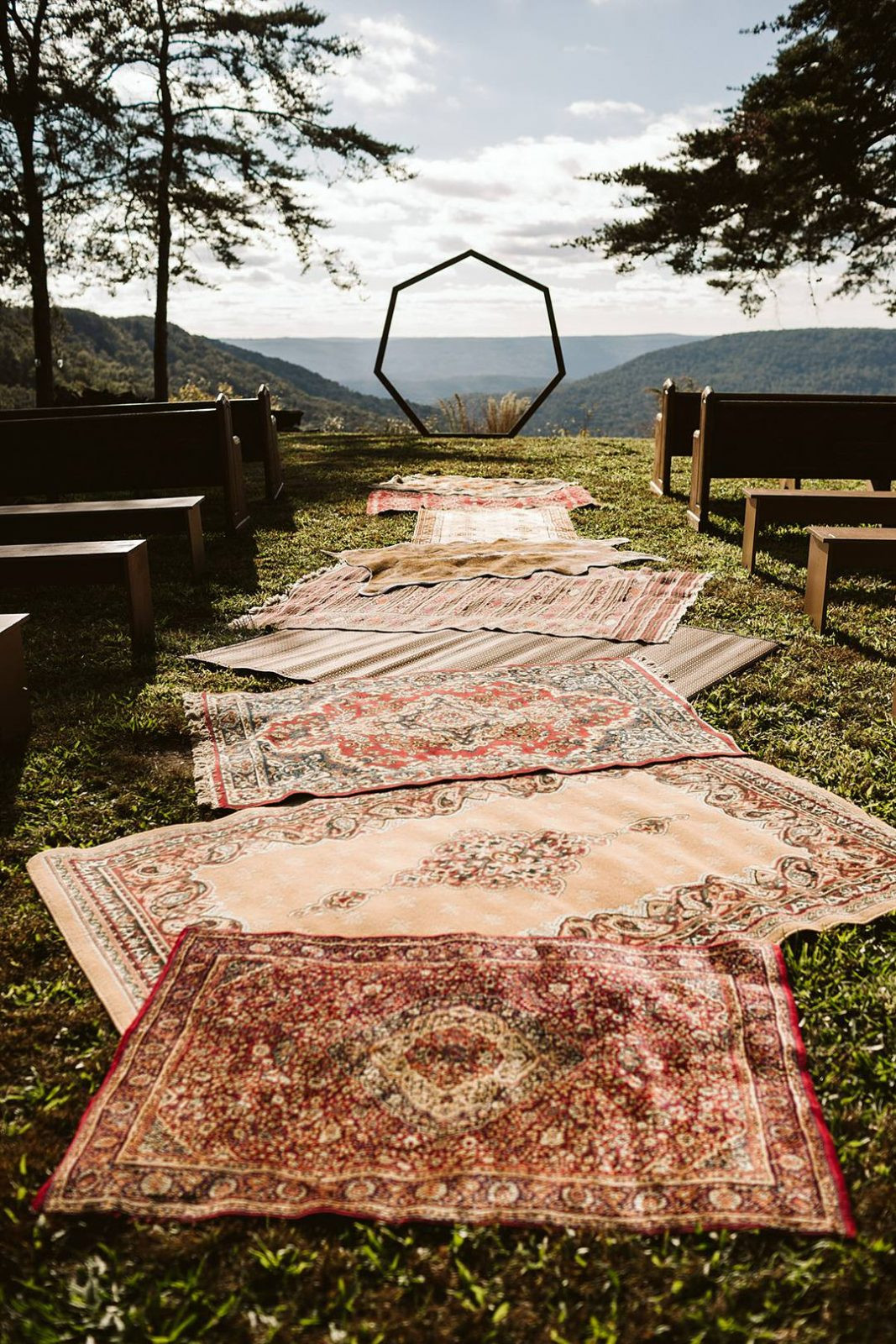 OK Crowe
Whether you use rugs for the aisle or incorporate it into your ceremony seating, it's a great way to create a relaxed atmosphere and fits perfectly with a festival-themed wedding.