5 Wedding Catering Tips That Can Save a Budget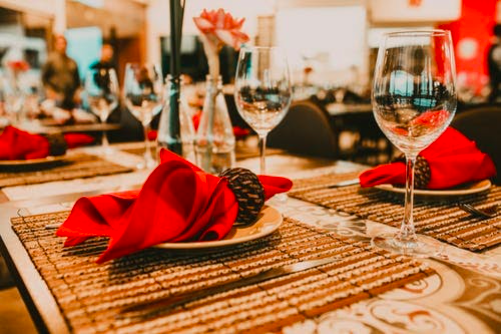 Weddings cost a lot. Starting with the venue, the food, the services, and all the little details, these all cost money. You need to plan every single part of the wedding and make sure to fit it into your budget. It is essential that you research the price of everything that you need for the wedding or else a bit of overestimating will cause a huge blow in the budget and delay the plans you made for your wedding. Today, wedding planners estimate that the majority of a wedding budget roughly goes to the food and catering services. A great food service is essential for a great wedding reception. To please and impress your guests, you need to know these tips that can save you money and get you the best catering services for your wedding.
1. Know your guests
You always need to know the tastes and preferences of people you are serving food to. Different people have different tastes and it is difficult to please everyone and satisfy them. But this can be done if you research the preference of your guests. You can do this by asking people about their preferred food or conducting surveys or making a wishlist of food they want to eat at the reception. This will also prevent you from spending too much on the food that people will be less likely to eat. If you carefully plan about the type of food you are going to serve, you can be sure that you will get your money's worth and less food will be wasted.
Guests' preferences are also essential.
Image Source: Unsplash
2. Consider using local ingredients
When sourcing ingredients to use for the caterers, you have the option to buy the ingredients yourself. If you leave this job to the caterers, there will be less effort for you but it will surely cost more on the payment for the catering service, so why not do it yourself? Plus, it is not that hard to shop for ingredients, you just need to know what ingredients are available in your area. Always choose the locally-produced ingredients because they are cheaper and are certified fresh. Ingredients sourced from farther areas cost more due to the transportation expenses and sometimes they are weeks old. If you're looking for local meat products in your area, see more here. Always choose the local produce to get cheaper prices and fresh ingredients!
Local ingredients are often fresh and cheaper.
Image Source: Pexels
3. Book catering services earlier
One of the less-known tips in booking catering services is to book them earlier to get cheaper rates. Caterers who are booked at a closer date generally charge more because they have to rush their preparations and overwork their workers to meet the upcoming deadlines. Therefore, they ask for extra compensation from the clients. In order to avoid extra fees from your caterers, book them in advance, in months if possible, so that they can easily prepare for your event without the need to rush preparations.
4. Choose the serving style
There are many styles in which you can choose when serving food to large groups of people. You can go with a buffet style where people can serve themselves different food laid out in a central buffet table, and sometimes with barbecue grills or budget smokers on the side. This type of service can cut some costs since there will be fewer waiters needed for the reception, so there will be fewer people to pay. On the other hand, course-style dining could also be considered where food is delivered directly to the tables and is separated into three parts: appetizer, main course, and dessert. For this type of service, you may need to ask your guest for their orders so that you can serve them exactly what they want. This can also save you some money because you know exactly how much food is going to be prepared and you can also limit the menu depending on your budget.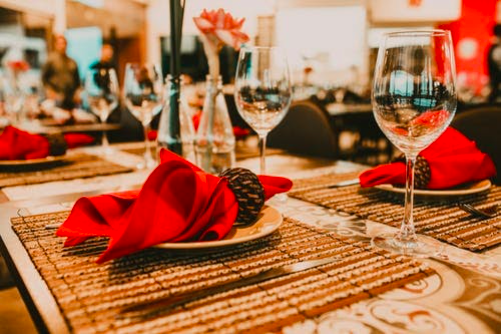 Choose an efficient food serving style.
Image Source: Pexels
5. Work with a wedding planner
Most people are intimidated with working with a wedding planner since additional help will mean additional payment. But they do not see that the job of the wedding planner is to help them meet their ideal wedding within their budget. For some people, planning a wedding is a logistical nightmare, especially if they are clueless about hiring a catering service or renting a venue for the reception. A wedding planner will greatly help you plan your wedding in the long run. They also provide great inputs for the catering services. They can coordinate with the caterers and plan the most efficient way of serving the food to reduce the costs and save you some money.
Planning a wedding doesn't have to be too hard on your wallet. There is always a way to save money when planning big events, you just need to put a little extra effort and plan for every detail to make sure that your money is spent well and efficiently.