The Basics - Designer Wedding Dresses on a Budget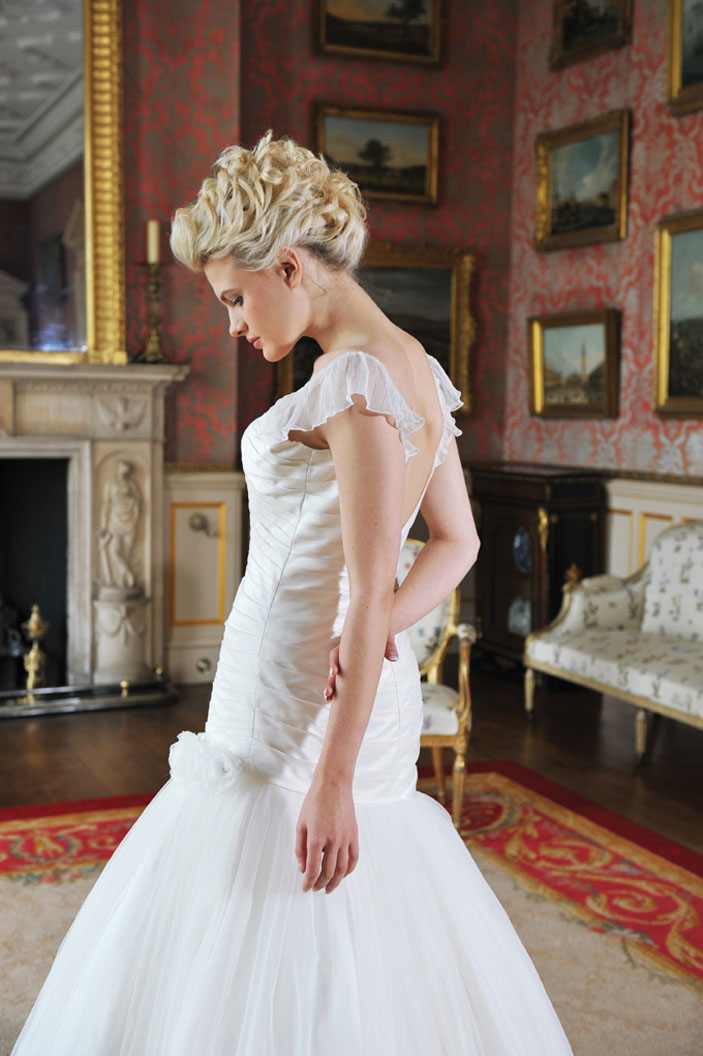 Many brides will be looking for their wedding dress and discover that there are dresses in many different price brackets ranging from budget to downright eye watering.But what if you desperately want the designer look without the huge price tag.There are steps you can take to achieve purchasing the best possible quality for a more affordable price.A more conservative budget does not always mean having to compromise on quality so take a look at my tips for finding a luxury dress for a bargain price.
1. Sample Sales
Some brides underestimate just how much of a bargain you might get at a designer sample sale. All good designers have a sample sale usually once a year to make way for new designs and the savings can be between 50% and 70% giving a whopping saving on a designer dress. Some dresses in sample sales are sample dresses which have been tried on by brides choosing their dress - whilst others may be prototype designs or extra runs on a certain design meaning they may never have been tried on and are pristine. Designers see sample sales as a great opportunity to clear the house of older stock or any other designs which may be filling their production and storage rooms hence the bargain prices. We ourselves have these kind of sales every year and have sold the most fabulous (never tried before) dresses for vastly under the regular retail prices. The best advice I can give is to research the particular designers you are interested in and find out when their yearly sale will be. Appointments are usually limited and are on a first come first served basis so it's good to get in early. My top tip would be to visit before the day of the sale and try on the ones you are interested in if possible - this means you will know which you want and can stroll in on the day of the sale and buy right away at the bargain price. This will save you fighting your way through the many brides to try on the day and maybe missing out on your first choice.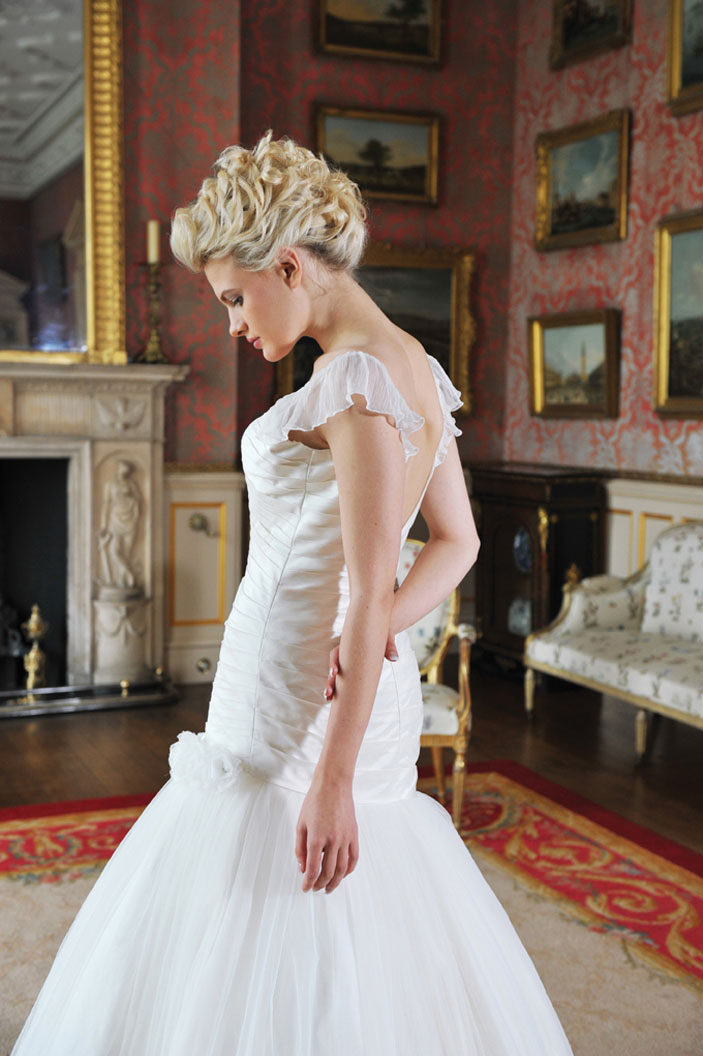 2. Older Stock
As well as designers having a yearly sale, bridal boutiques, which specialise in designer dresses, also have to clear the decks occasionally to make way for new deliveries. Take the time to visit your local boutiques with luxury dresses so you can discuss with them if they have one big sale - or see if they are willing to sell any particular samples for a cut price if they are due a delivery soon. Most times these dresses are in good condition and just need a dry clean to make them look their best.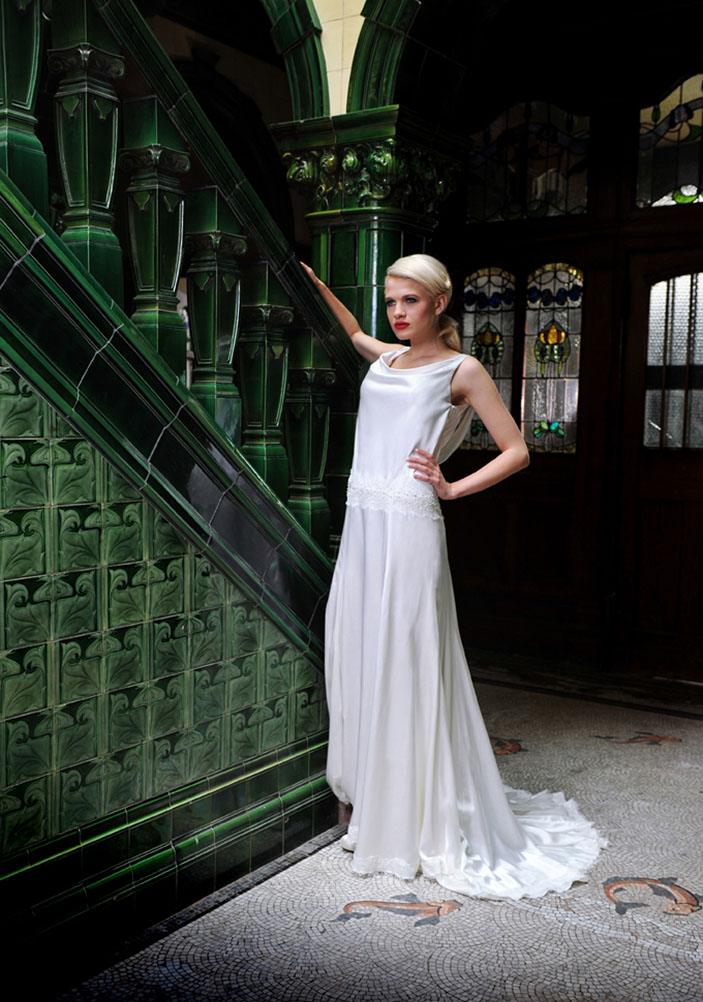 3. Wedding Shows
Visiting a wedding show is a great way to search for a good deal. At some of the larger shows (in particular The National Wedding Shows) there are more dress stands including displays specialising in designer gowns. To ensure a good return for the cost of the show stand many of these companies are offering special discounts that you would not get usually so browse the shows for a bargain. These can include discounts off the dresses or free accessories thrown in which would usually cost a great deal. The show websites usually outline the deals that will be available at the shows so research first to make a list of stands to visit.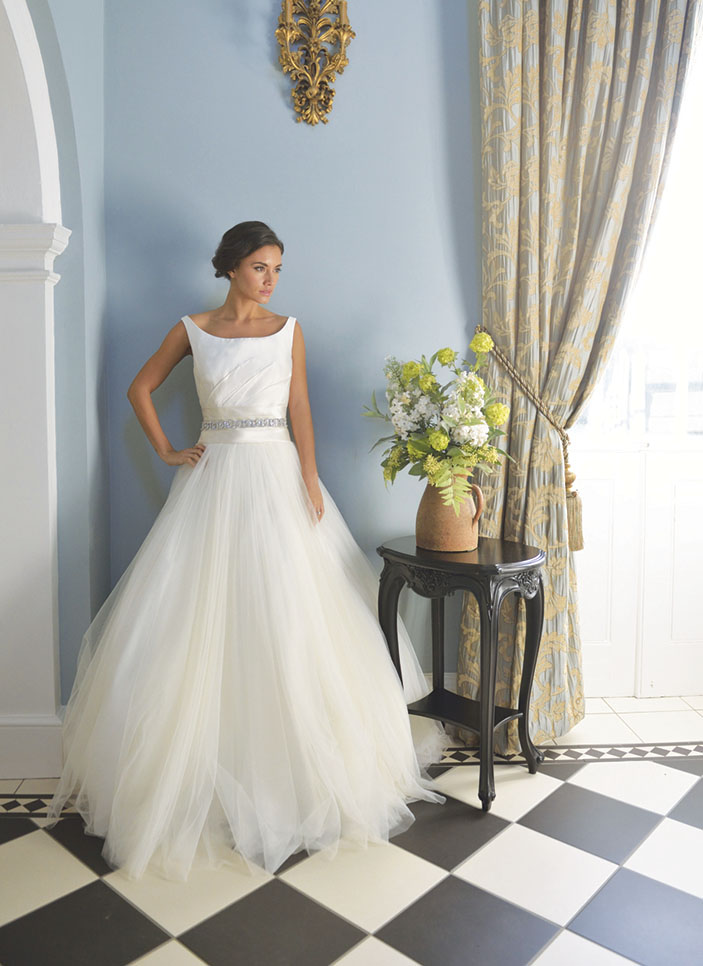 4. Cheaper Bespoke Options
One would not normally think of a bespoke dress being a cheaper option - but it is an avenue worth looking down. For example we have had brides come to a bespoke appointment who have explained to me that they are looking for a dress with a designer feel (quality of cut and luxury styling etc…) but that they are on a budget. There are options that we can offer in these cases such as their favourite dress from our range made in a cheaper fabric - or without such a long train or work intensive detailing to cut down on the costs. Brides should enquire about bespoke appointments with their favourite designers and ask at time of booking if discussing cheaper alternatives will be an option.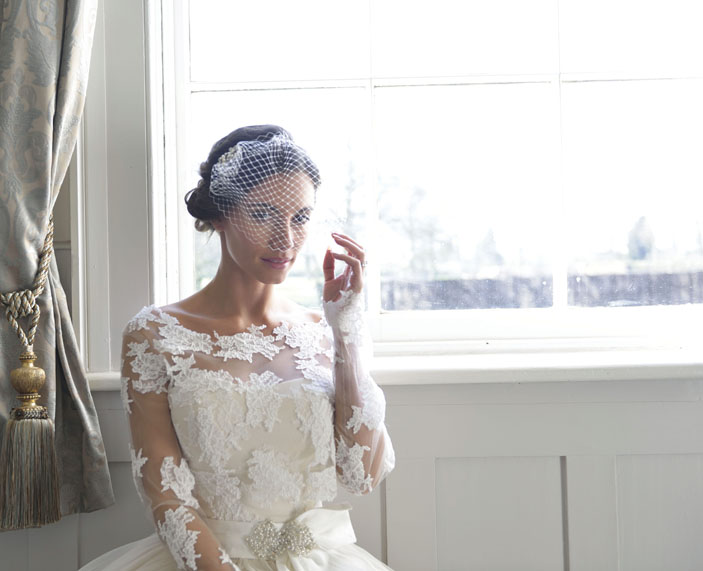 5. Chase Down a Bargain
If you have missed the sample sale for the designer you have set your heart on (or if they don't hold a sale) - it's worth talking to them about any other special offer you may be able to take advantage of. For example a designer or boutique may be able to advise on a quieter month of the year where a discount is included for any dress order taken, or they may even be able to discuss any prototypes or ex catwalk dresses they have available that they could sell for a reduced price. You may not be lucky first time but if you don't ask at all you stand no chance of this kind of deal - so take the time to talk to a few companies about this option.
6. Don't Forget Competitions
Many designers hold amazing competitions every year (right from top designers down to smaller companies). There are a huge number of "Win a Designer Dress" competitions in all the wedding magazines as well as some of the more prominent websites. If you don't have the budget to buy a designer dress it is always worth entering as many competitions as you can. The more you enter the better your chances. Whenever we have given dresses (or a choice of dress) for a competition the winner has always said that they have never won anything and it was a huge surprise to them. Someone has to win so try your luck - it may be the best thing you ever did! Good luck finding your luxury wedding dress for a bargain price...