Congrats! You're a bridesmaid! ...Now what?
Congratulations, you have officially made the bride tribe. What now?
Today, our resident hen party and bridesmaid expert, Siobhan from The Peacock Bride, gives us the low down on what to expect when you suddenly find yourself to be a bridesmaid...
Having the honour of being a bridesmaid bestowed on you is certainly something to be flattered about. From dress shopping to party planning you get front row status to all the key milestones ahead of the big day. But if for some ungodly reason you have a bridezilla on your hands, being a bridesmaid can feel like nothing short of an unpaid part time internship. And that's something nobody should be happy about when they're grown up enough to have a friend tying the knot.
But regardless of the bride you are dealing with there are some standard duties that any maid worth her salt needs to stay on top of...
Wear the Dress and wear it with pride!
I get it, it's not your cup of tea. It's also not your choice so deal with it. My advice for influencing the brides choice of bridesmaid dress is to go hard shortly after she gets engaged. Once she has a style in mind it's more difficult to influence. Have an ideal style in mind well in advance of the wedding and in an unbiased, un-wedding-related way find a way to plant the seeds.

Go with the Convo…
As soon as you accept your new roll you will be added to a whatsapp group. This is the brides sacred place, a place she feels she can say anything she wants without regard for the other group members. So grin and bear those chats about hair and make up, photographers and favours and if all else fails, press MUTE.

Plan the Hen Party…
The mother of all bridesmaids tasks. Plan the bash, gather the brood and pimp the bride for a night to remember. The key here is in understanding what the bride likes. If she favours a spa break over a rave then do the maths. It's important that the party reflects her but also accommodates the rest of the brood so balance is key here. Juggling 20 hens can be tricky but when the time comes and everything runs smoothly it's the most rewarding job of all!
Looking for awesome Hen Party ideas?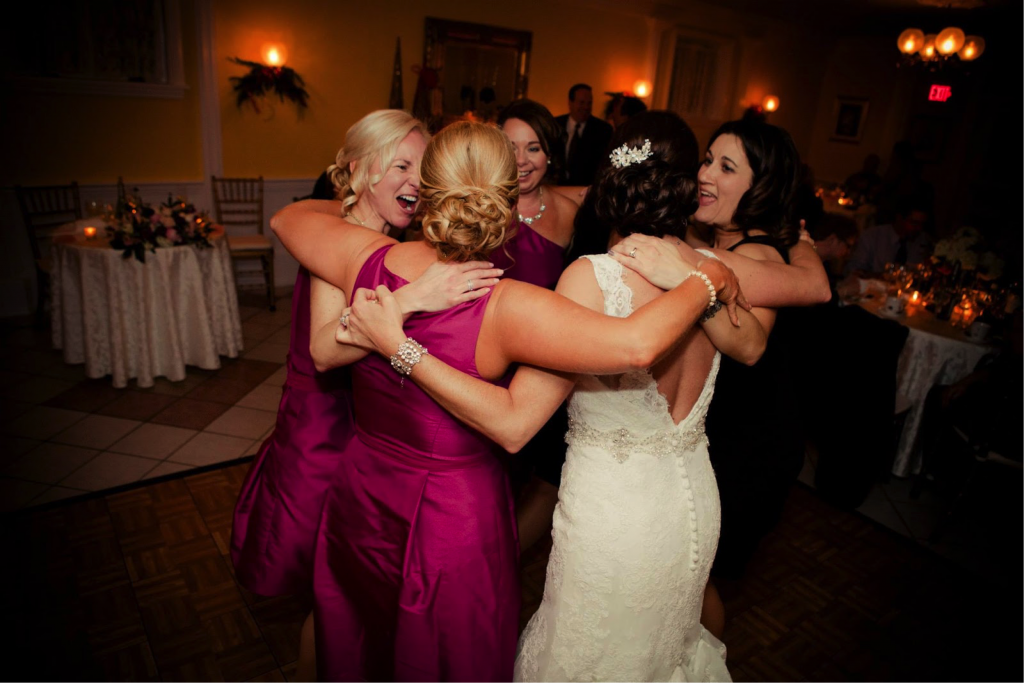 DANCE monkey DANCE!
One of the unwritten duties of a bridesmaid is that she must dance and she must dance all night long. If at any stage the dance floor is looking a little empty she must whip out all her best moves and lure attendees to the floor. If nature calls she must wait for an opening, namely when the dance floor is full, at which point she can slip away.
Of course there are other duties like dress shopping, collecting the cards, ensuring the brides hair is on fleek at all times, holding her dress while she pees and so much more. It's one of the most exciting days in the brides day and what an honour to be asked to share so closely in it. So hold on tight and enjoy the ride!