13 Wonderfully Alternative Wedding Venues in the UK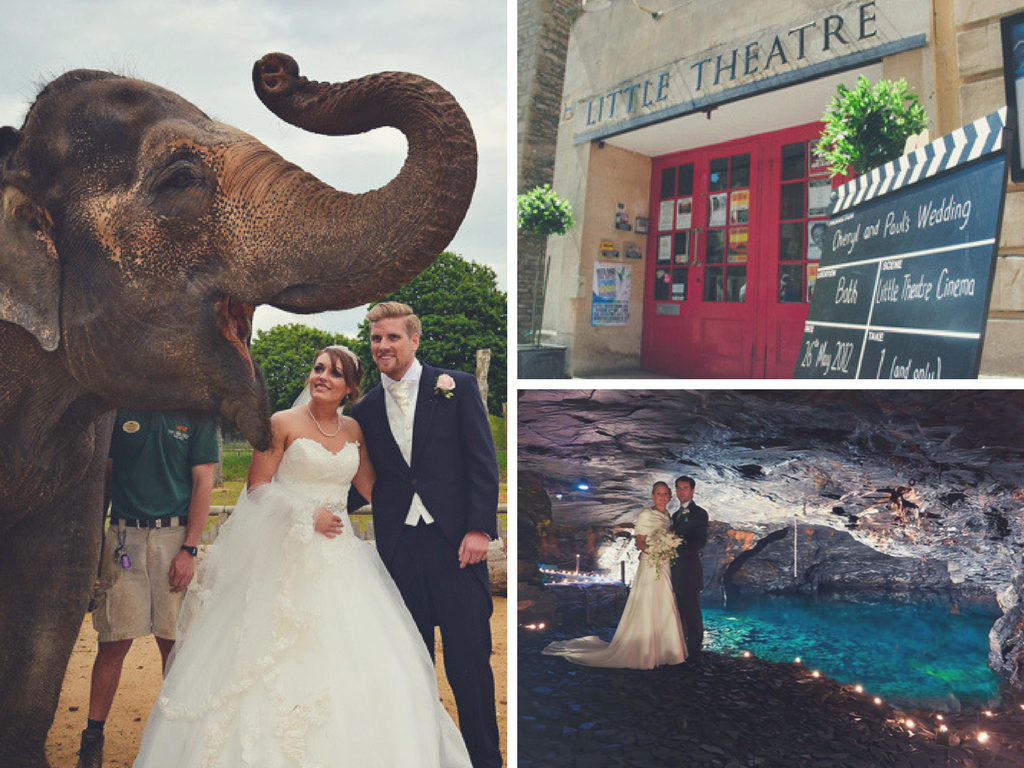 For the couple who want to tie the knot in an unusual place, we've chosen 13 of our top alternative venues to say 'I do' for a spectacular and out of the ordinary big day.
Choosing a venue is one of the most important parts of your wedding planning process and it is vital that the place seamlessly reflects your personalities.
If sifting through the sheer quantity of generic function suites, manor houses and hotels just isn't floating your boat, then you are in for a good read.
Who wants a traditional wedding anyway? Alternative is the new way forward. If any of these take your fancy, they can all be found in much more detail on www.theweddingsecret.co.uk.
1. Mapperton Gardens
Stunningly romantic, it is easy to get lost in the beauty of these valley gardens. As part of Mapperton House in Dorset, it's positioned in a lost valley amongst tumbling hills that create the most extraordinary backdrop to your wedding day.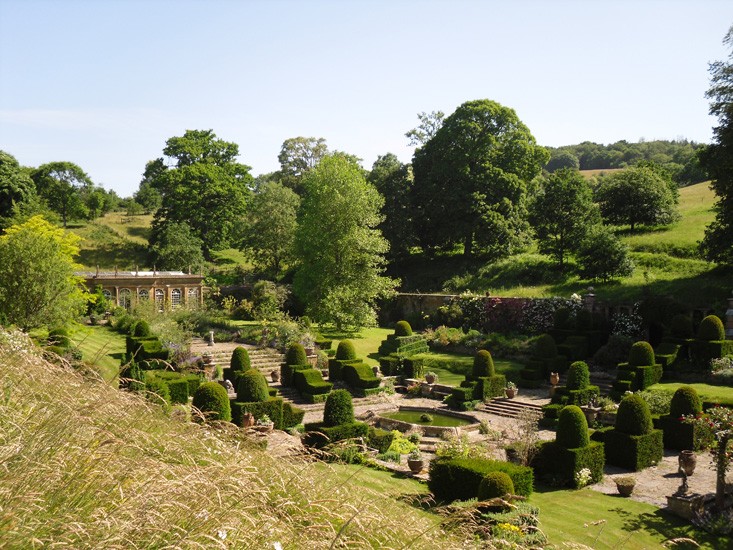 For the lovers of the outdoors, these gardens are a truly unique wedding venue. There are different levels, each with a beautiful and quirky style.
2. The Little Theatre
For a splendidly different venue, The Little Theatre is perfect for a vintage-style wedding. If you are a characterful couple, this charming little 1930s cinema in the heart of Bath is the perfect place.
Think vintage movie glamour. There are also a few extra touches that make this place so special. Not only can you say your vows in a cinema, you can also use the cinema's projector! Here you can be very creative and project a cute photo montage or film before or after the ceremony. As a sweet touch (excuse the pun!) every guest gets a small pot of popcorn for proceedings too!
3. SS Great Britain
This is possibly one of the most special places you can hold your wedding day - and yes, it is a boat!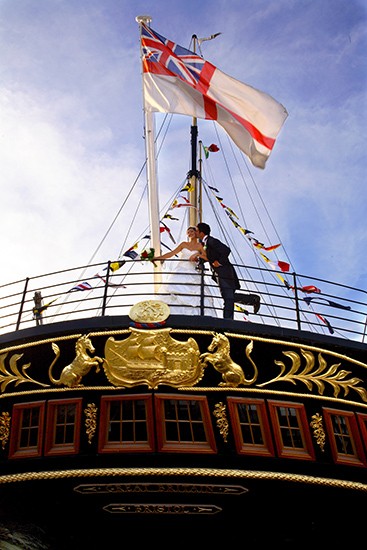 The SS Great Britain was the world's first luxury ocean liner and it floats right on Bristol's harbourside. Whether you're a fan of the water or not, this iconic venue is definitely out of the ordinary and an incredibly unique venue to tie the knot in.
4. Horsebridge Station
The charming old Victorian station has been restored to all its former glory and is used exclusively as a wedding venue. Tucked away in the Hampshire countryside, this venue is definitely one of a kind and will make your day very memorable indeed. After all, how many other people have got married in an old train station?
There is even a train carriage used as an 'observation carriage' which we think is just genius.
5. The Hop Farm
Unique in its own right, this perfect Kent venue is home to the largest collection of oasthouses in the world. Hop Farm's unusual looking oasthouses are ideal for a couple wanting to tie the knot in an obscure venue. Not only are there oasthouses, but there are also a collection of traditional barns and a wedding gazebo for a different setting.
6. Beach Weddings Bournemouth
Not many people think of England as a place to have a beach wedding and this is possibly what makes it a completely unique venue. Bournemouth Beach is the first beach in England licenced to host civil ceremonies. If you have always dreamed of getting married on a beach without having to board a plane, this is your chance to turn that dream into a reality.
Ceremonies and receptions can be held on a private section of Bournemouth Beach and no matter what the British weather is doing, you will be sheltered with their purpose built marquees. There is a little beach hut called 'the wedding hut' where you will be signing the register.
7. @ Bristol
If your love is out of this world, why not get married underneath a canopy of stars in the planetarium or take your love to the deep blue in the aquarium at @Bristol,part of Bristol's science museum. This wonderfully distinctive location is great for lovers of science, space or indeed sea creatures.
They offer several unique locations to say your vows in, including Bristol's aquarium!
8. Ceridwen Centre
For the very green and eco conscious couple, this beautiful and most definitely unusual Welsh wedding venue in Llandysul will be your ideal alternative venue. As a sustainable holiday and retreat centre its energy comes only from renewable energy sources. They also do everything possible to recycle as much as they can, even recycling vegetable oil! You literally cannot get any greener.
With their civil ceremony licence stretching outside, your wedding can be tailored to make your wedding dreams a reality.
9. Carnglaze Caverns
We cannot think of a more stunning or alternative venue than Carnglaze Caverns in Cornwall. If getting married beside a beautiful underground lake surrounded by a picturesque cavern doesn't appeal, then perhaps you would choose the old World War Two rum store. Be sure to wear some comfortable shoes, the aisle is 80 metres long!
Even if both those options don't take your fancy, (are you feeling okay?) then they have two other choices including a woodland wedding in the Quarry Wood. Here you can both take your vows accompanied by birdsong and surrounded by ferns and flowers. There is also a Vine Conservatory overlooking the gardens and Loveny Valley. Whichever your choice of venue here, it's is sure to be a memorable venue!
10. The Safari Lodge at Woburn Safari Park
For the animal loving couple, we have found this very unique venue indeed! As part of Woburn Safari Park, the Safari Lodge is available for receptions and has the same style as a Safari Cabin. With a wooden beamed ceiling, you can transform this venue to suite a quirky theme.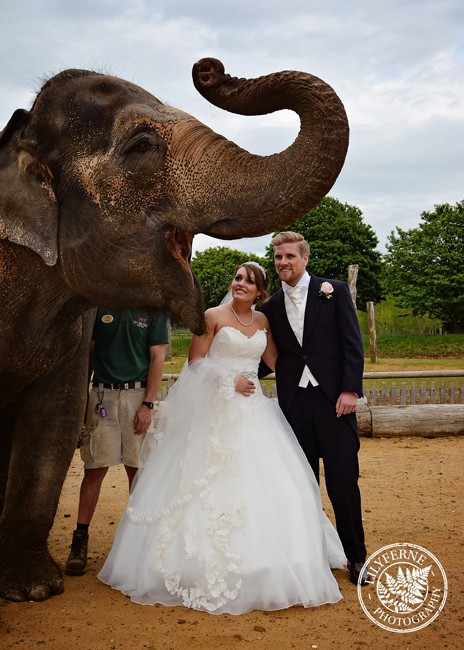 Your dream day can be accompanied by an on-site safari for you and your guests with a chance to meet elephants, sea lions and meerkats, which will definintely make your day memorable. Why would you go anywhere else?
11. Dovecote Barn
There are many different barns across the country and many offer the same sort of thing but what makes Dovecote Barn stand out is that it offers not only the barn, but also the option of a tipi or marquee, a honeymoon bell tent and even camping fields. This alternative venue is nestled in the Banbury countryside. The barn still holds its original 18th century brickwork, giving a beautiful rustic and quirky feel, perfect for couples wanting a country-style wedding.
12. The Paintworks
This edgy venue in the heart of Bristol gives off a real quirky atmosphere. Couples who are artsy or who want to get creative should consider this space. There are endless possibilities for décor and themes.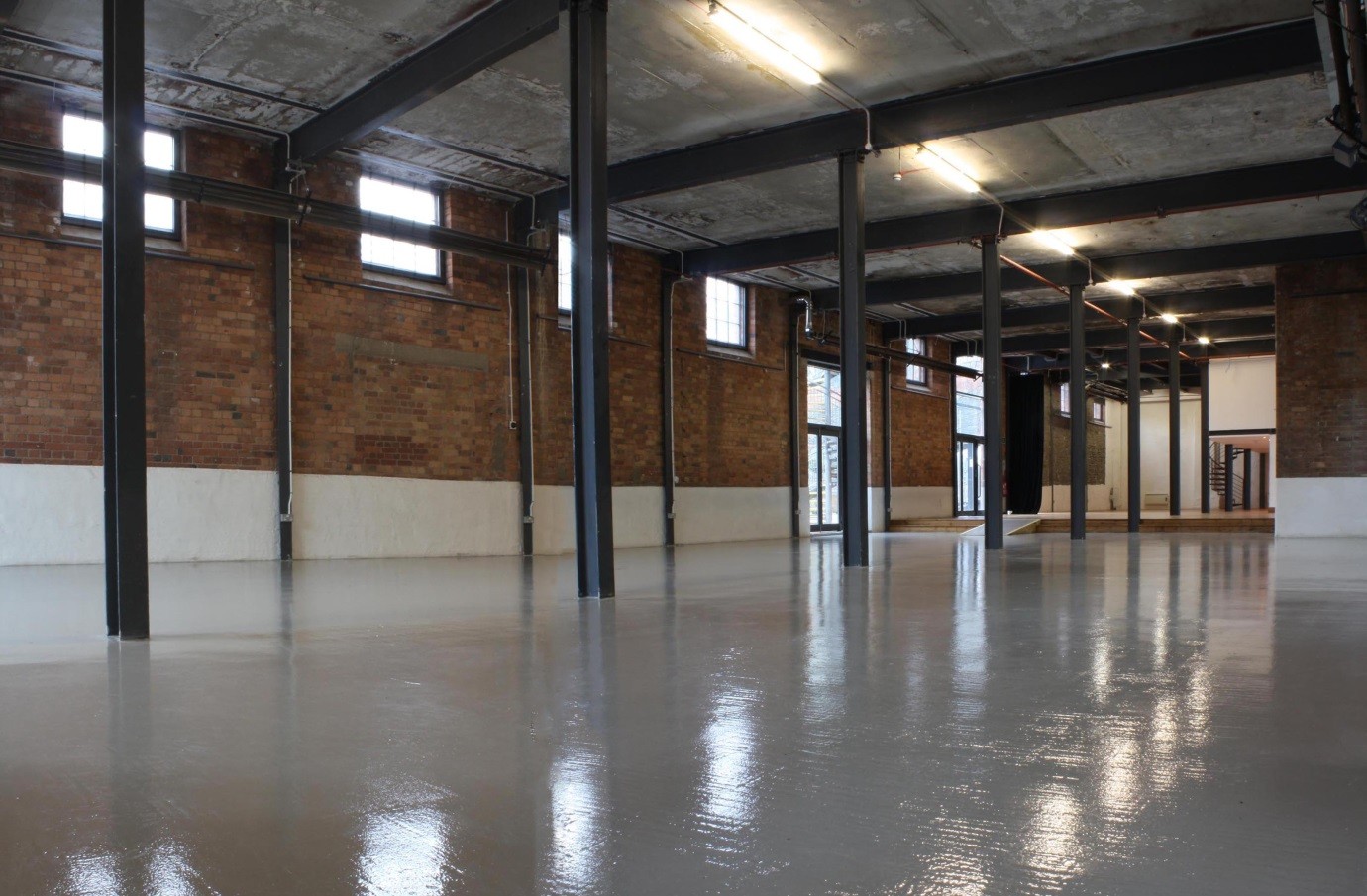 As a vast and open event space, this blank canvas is the ideal focus for you to use your creativity to transform the room! The décor is a mixture of modern and industrial which can make for a really original theme.
13. Plush Tents Glamping
For the festival-loving couple, hire out this boutique campsite burrowed into a beautiful part of woodland in the South Downs. Turn the campsite into a festival-style reception space and let your creative side go wild! There is a larger yurt for events that can hold up to 70 seated guests and more if you were to have an informal reception. If you're still not convinced… did we mention that there is a wood-fired hot tub which is free for you and your guests to use?
Feeling inspired? We hope so! If none of these take your fancy, there are plenty of other quirky and alternative venues out there that will definitely make your day one to remember! Be creative, stray from tradition… you won't regret it.

This blog post is written by the team at TheWeddingSecret.co.uk. Their website helps couples find the ideal wedding venues and suppliers in their local area along with lots of other helpful tricks and tips. You can check them out here.