12 Helpful Tips For Choosing A Wedding Cake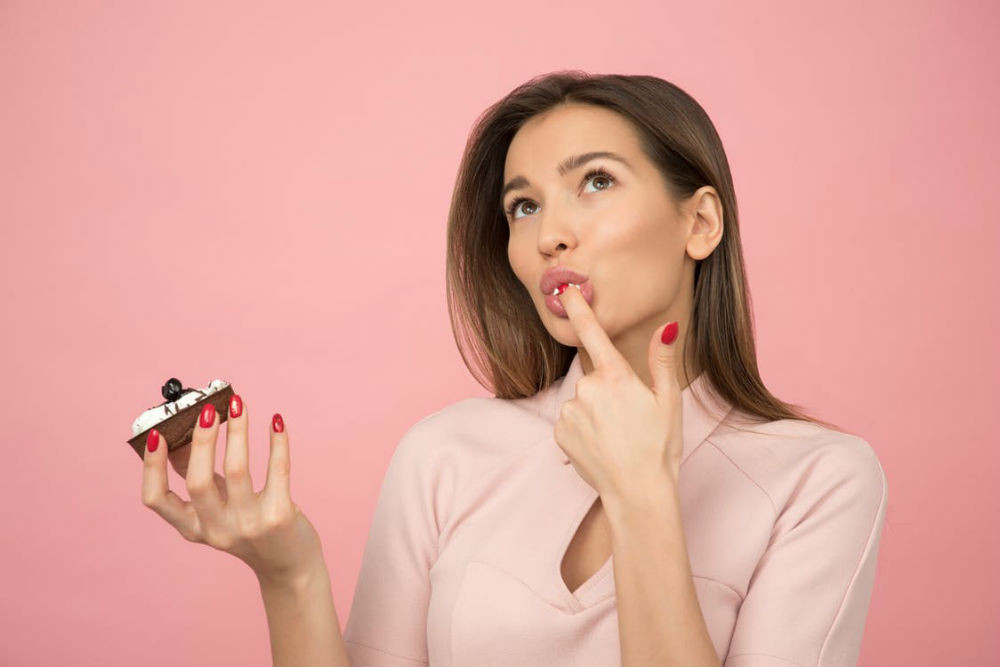 You're engaged! Congratulations! And now you are busy planning the wedding of your dreams. With so many decisions to make, how do you choose a wedding cake that will live up to your perfectly planned big day? Wedding cakes come in all shapes and sizes, different flavours and fillings, and are adorned with decorations in all manner of designs. It's quite understandable that choosing a wedding cake style can be just as overwhelming as choosing your suit or dress.
Don't worry, we've put together 12 really great tips to help you hone down the best wedding cake design to suit the style of your wedding and other useful handy hints to make sure your wedding cake looks just as beautiful as you.
Image source: Unsplash
1. Think carefully about design
Choose your cake after you've styled your wedding, not the other way around. You may think you know exactly the kind of wedding dress and design style you would like to roll out across your wedding celebration, but until you've tried the dress on, don't be dogmatic with the idyllic picture you have in your mind. So many people change their minds over wedding dress style when they actually try the dresses on. This could have a huge impact on the whole style of the wedding.
Leave your wedding cake choices until after you have nailed down the dress and the venue. That way you will be absolutely clear about the style of wedding cake that will fit into your wonderful celebration.
2. Give yourself plenty of time
Most wedding cakes are elaborate creations and will need to be ordered several weeks or even months in advance, depending on the complexity of the cake design. Don't leave ordering a wedding cake until the last minute. You will only end up disappointed.
Image source: Unsplash
3. Set a budget
Wedding cakes aren't cheap. Do some research and set yourself a reasonable budget to get the wedding cake you feel happy with. If your budget is tight, you may want to consider serving your wedding cake as dessert at the wedding breakfast. That way, you will be saving money by skipping a course with the caterers. With the saving you make on desserts, you can up your wedding cake budget to make your wedding cake an absolute showstopper.
4. Find your cake maker
Image source: Cakes By Robin
Finding the right wedding cake maker is important. Even if someone has been recommended to you, always take a look at their previous work before you commission them to make your cake. Most wedding cake makers will have their own specialties ranging from traditional cakes to the more unusual.
Do your research and ask your preferred cake maker for a consultation so you can see examples of previous cakes they have made. A good cake maker will have a creative eye and be able to help you to decide on a unique design that will suit your wedding.
5. Choose YOUR favourite flavours
Don't let friends and family talk you into choosing the cake flavours they like, rather than the ones you want. It is YOUR wedding and your cake should reflect the loveliness of you.
6. Taste test
Always taste-test the cake flavours you want in your wedding cake, especially if you haven't used this cake baker before. You want your wedding cake to taste just as good as it looks.
Image source: Pexels
7. Consider allergies
You may want to consider having one layer or a small additional cake made for guests with food allergies. This is especially important if you have decided to use your wedding cake as the dessert course.
8. Take a swatch for colour coordination
When you meet up with your cake designer, don't forget to take some swatches of ribbons, decorations etc. and photographs of the dress and venue to make sure your wedding cake is delightfully matched.
9. Top it off with something special
Choosing a topper for your wedding cake needs careful consideration. It is after all the crowning glory of the wedding cake and it should represent you and your partner. Wedessence recommend you pick a cake topper that tells your story. See more of Wedessence's great tips for choosing a topper here.
Image source: Pexels
10. Match your cake size to your number of guests
How much wedding cake do you need? Don't make the mistake of ordering a huge wedding cake if you only intend on having a small intimate wedding. It will only end up getting thrown away. Choose a cake size to reflect the number of guests attending your wedding. You may also want to factor in saving the top tier for an anniversary celebration or a christening cake.
11. Choose icing appropriate for the weather
Remember to choose weather-appropriate icing for your wedding cake. Chocolate butter icing may be your favourite, but it won't stay on the cake for long if you are getting married on a Greek beach at the height of summer.
Image source: Unsplash
12. Have a detailed delivery plan
A lot of professional wedding cake makers will offer a delivery and set up service (which is quite frankly worth the money and saves you the stress). If you are collecting your wedding cake yourself, be sure you have appropriate packaging or boxes to transport the cake in and be sure you get advice on putting the tiers together.
Need more inspiration for choosing a wedding cake? Check out Wedding Planner's beautiful wedding cake ideas here. Congratulations and good luck on your big day.