Pub Wedding Venues
What can be more relaxed than a lovely pub wedding? Pubs have a unique charm and can work particularly well as wedding venues. From traditional to contemporary, they vary in style and size so you are bound to find one that is right for your big day. We work with a fantastic array of pub wedding venues around the UK so take a look at what they have to offer above.
---
Harrild and Sons
7

London | 120 capacity
Large, stunning and stylish wedding reception venue housed across 2 floors wit...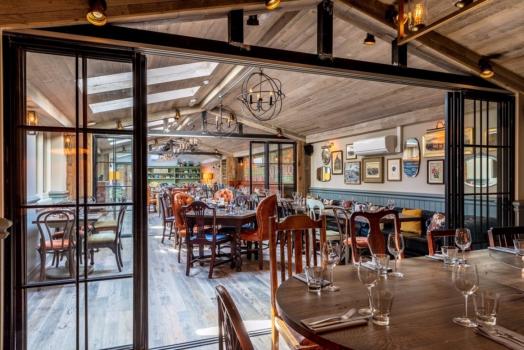 County Arms
5

London | 120 capacity
A sublime setting for any London pub wedding; our grand Victorian building sta...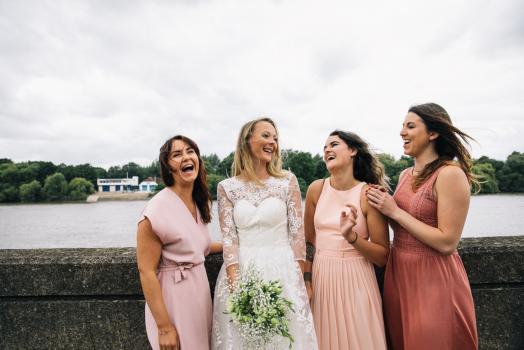 Old Ship Hammersmith
3

London | 40 capacity
We're recently refurbished but we've been organising weddings along the river ...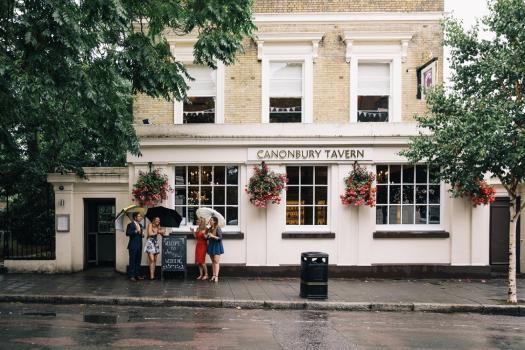 The Canonbury Tavern
4

London | 150 capacity
The Canonbury Tavern is a historic pub, not only boasting rich and varied anti...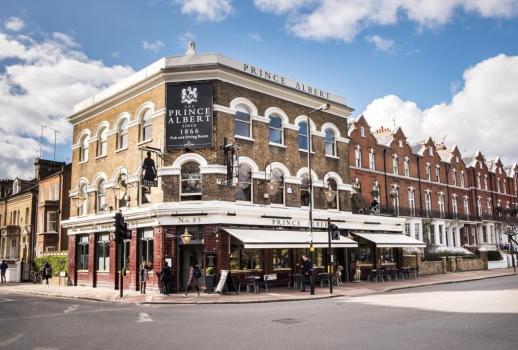 Prince Albert
2

London | 60 capacity
The Prince Albert is a palace of a pub, with unique charm and an amazing tradi...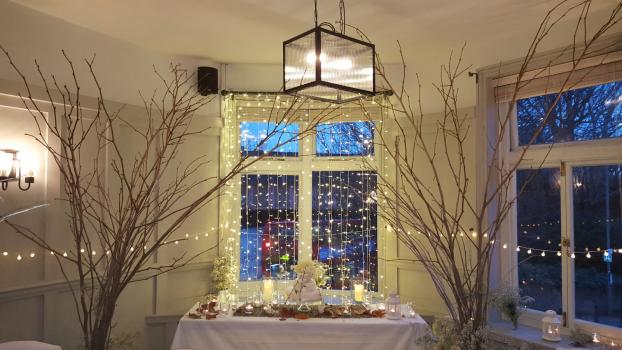 The Alma
2

London | 60 capacity
The Alma is a beautiful Victorian pub, restaurant and boutique hotel that is t...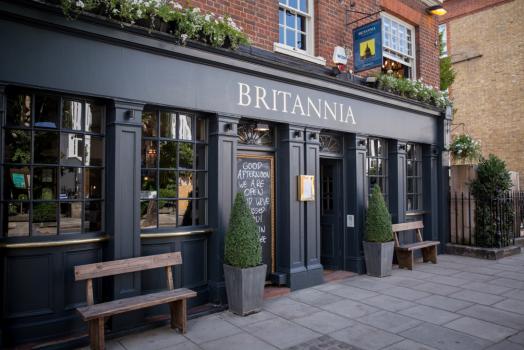 The Britannia
3

London | 40 capacity
A hidden historic gem just off Kensington's bustling High Street, the Brita...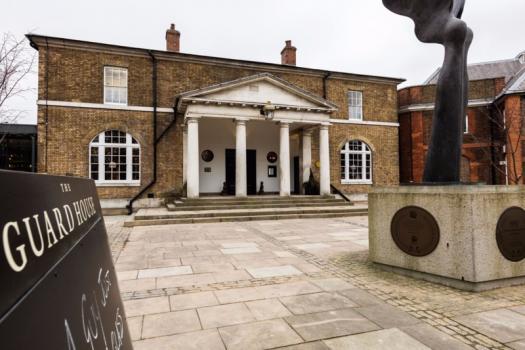 The Guard House
3

London | 100 capacity
The Guard House is a majestic pub and private hire venue, perfect for your Lon...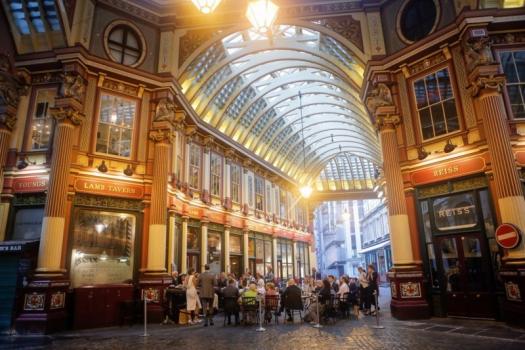 The Lamb Tavern
3

London | 85 capacity
The Lamb Tavern has been a focal point in rich tapestry that is The City of Lo...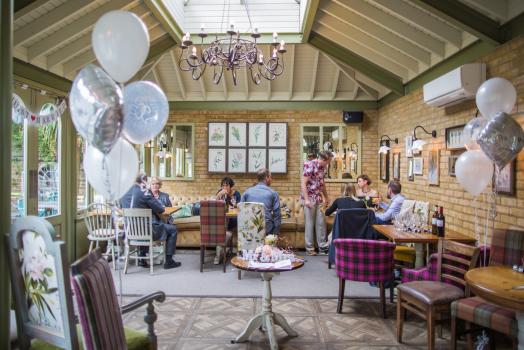 The Grange
3

London | 50 capacity
The Grange is a striking Victorian pub offering beautiful views across Ealing ...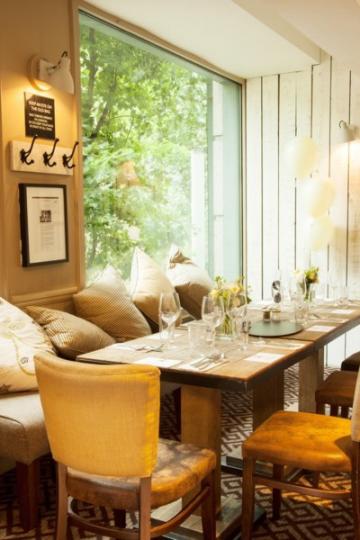 White Horse
3

London | 70 capacity
Located in Exchange Square, The White Horse is a fabulous venue in the heart o...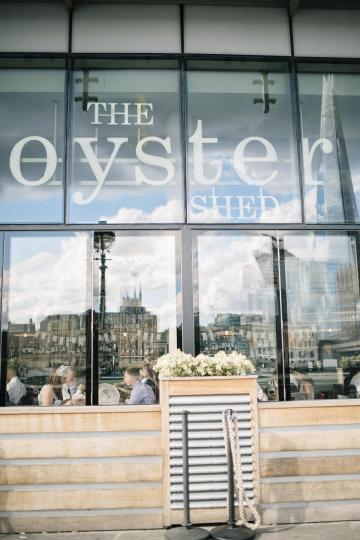 The Oyster Shed
3

London | 150 capacity
A wedding on the banks of the almighty River Thames - what could be more perfe...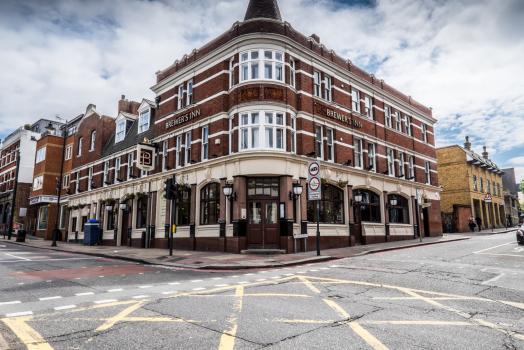 Brewers Inn
2

London | 24 capacity
Whether you're looking for a pre-vows breakfast or a post-vows knees up, the...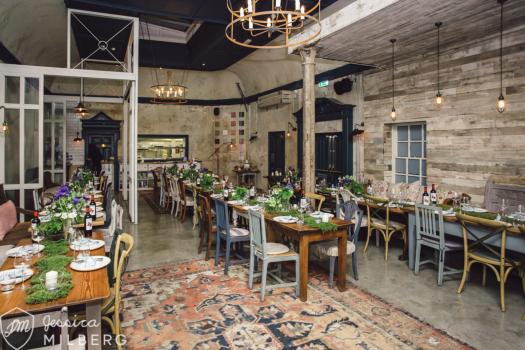 The Bull & Gate
2

London | 80 capacity
Positioned in one of the most dynamic areas of London, and with a number of v...
Hollywood Arms
2

London | 60 capacity
The Hollywood has been a landmark of the Chelsea streets for over 150 years.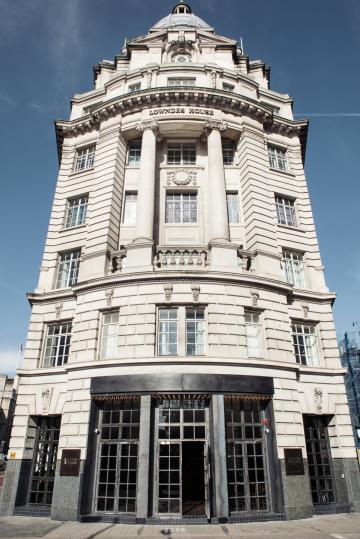 The Singer Tavern
1

London | 93 capacity
Stylish and trendy pub and cocktail bar set in the heart of the city over two ...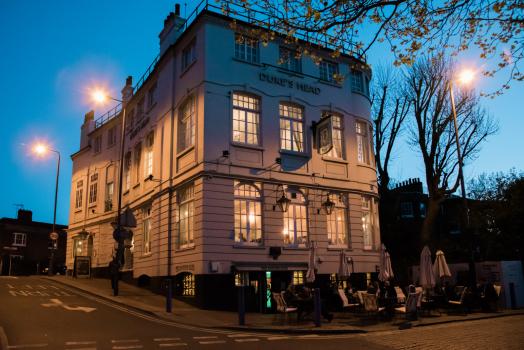 The Duke's Head
1

London | 80 capacity
For memories that last a lifetime. The Duke's Head is a riverside Grand Vict...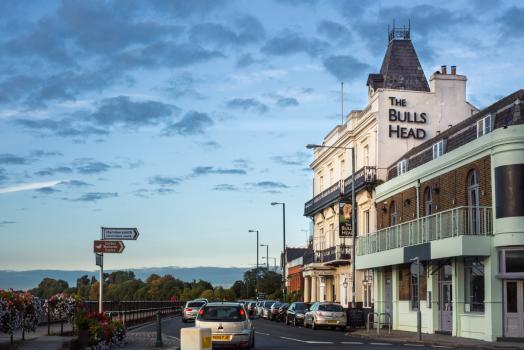 The Bulls Head
1

London | 45 capacity
Ariverside wedding at The Bulls Head encompasses beautifully eclectic decor an...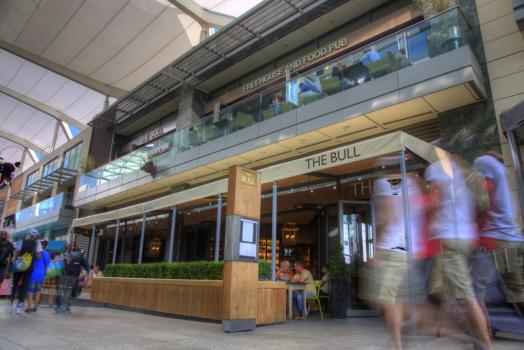 The Bull
1

London | 100 capacity
Located minutes from Shepherds Bush station and as a part of Geronimo Inns, ou...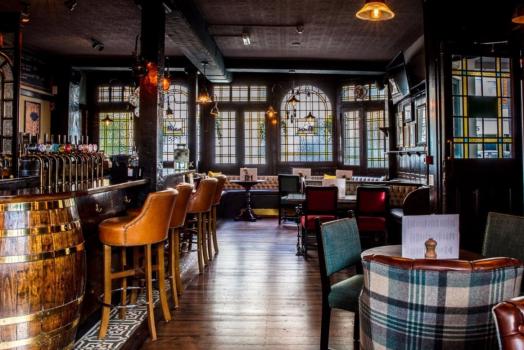 Coach and Horses, Barnes...
1

London | 50 capacity
A garden wedding with the Coach and Horses team means a day to remember for th...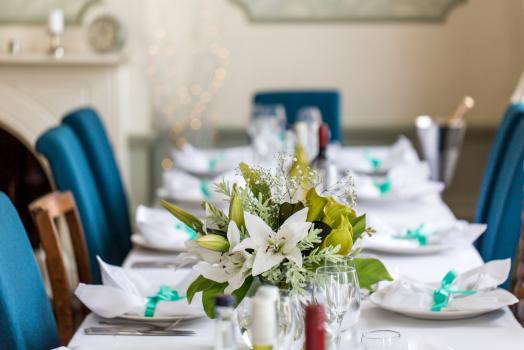 Coopers Arms
1

London | 40 capacity
Just a stones through away from Chelsea registry office, The Coopers Arms offe...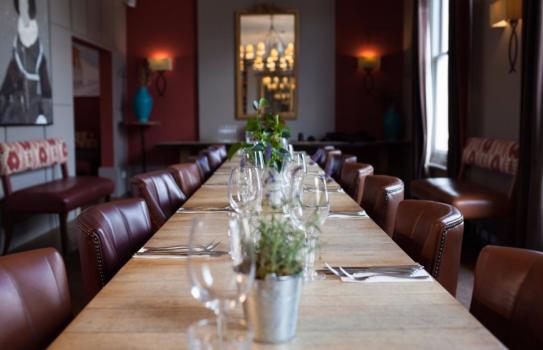 The Surprise
1

London | 30 capacity
Hidden within the residential back streets of Chelsea, The Surprise offers the...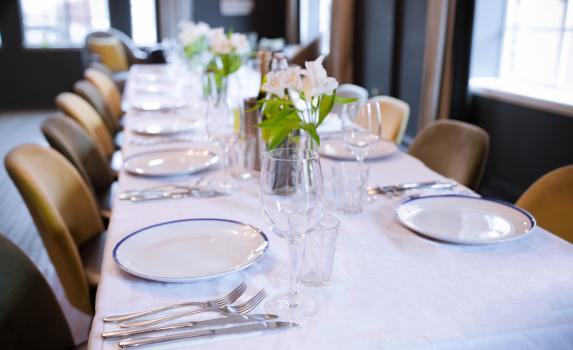 Trafalgar Arms
1

London | 70 capacity
The Trafalgar Arms is a stunning pub stood proudly in South West London. Follo...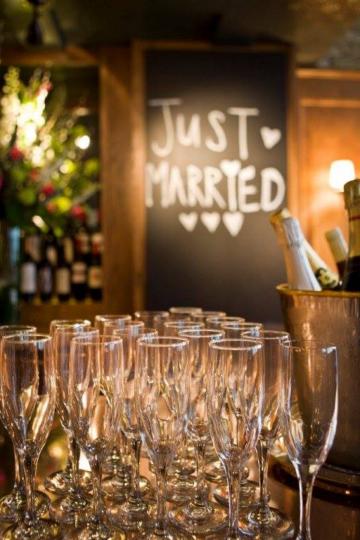 The White Swan
London | 52 capacity
The White Swan is the ideal venue for private events in central London, any da...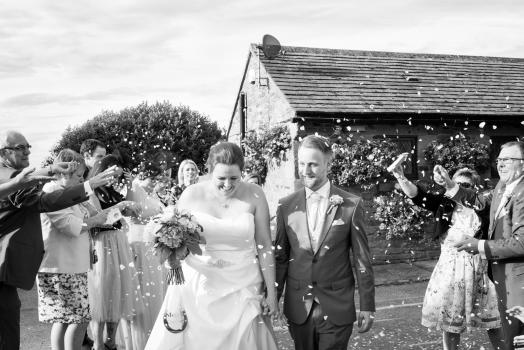 The Fox and Goose Inn
Derbyshire | 100 capacity
The Fox and Goose is widely regarded as one of the most prestigious licensed w...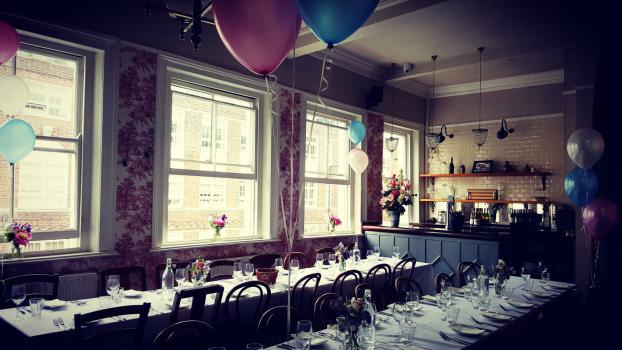 The Crooked Well
London | 64 capacity
The Crooked Well in it's entirety is able to accommodate up to 100 guests an...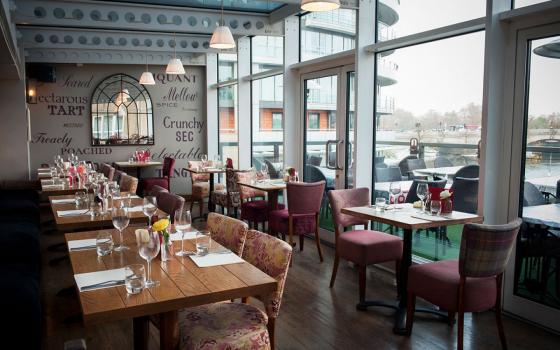 The Boathouse
London | 60 capacity
Situated alongise the banks of the river Thames, the boathouse is the perfect ...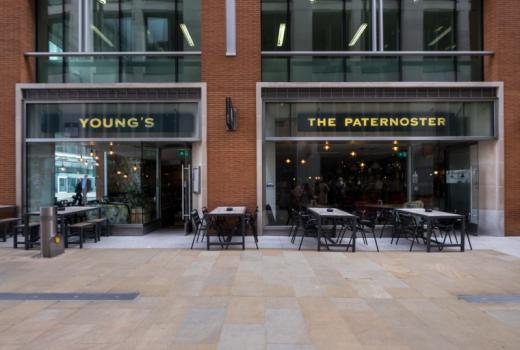 The Paternoster
London | 100 capacity
Set in a modern, glass-fronted building, the Paternoster sits right next to St...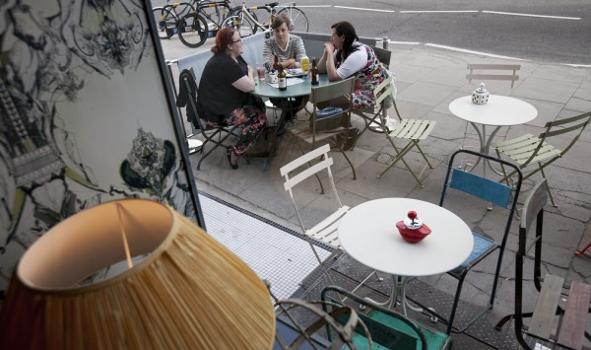 Finch's
London | 100 capacity
Finch's is available for an exclusive hire on the weekend, the full venue ca...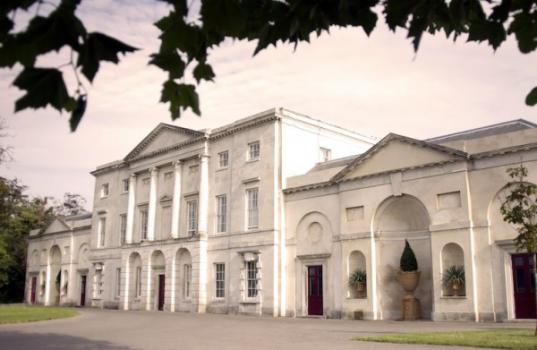 Cams Hall
3

Hampshire | 50 capacity
Cams Hall is a 300-year old Grade II listed mansion situated in idyllic parkla...
About Pub Wedding Venues


Many couples opt for a pub wedding mainly due to price. The average spend on the venue at a pub weddings is £3,000. This tends to be slightly more in London and slightly less the further out of the Capital you go.

As more venues get the opportunity to play host to the actual wedding ceremony, we expect to see more couples than ever in 2019 and onwards choosing pubs to tie the knot in. We'd love to say we've had a drink in all of the pubs above but with so much choice, we're taking our time to go round them all and give you the inside scoop.

We're big fans of both Harrild & Sons and The Singer's Tavern. As sister pubs in London, they both offer real, rustic charm with large windows to let in a lot of light. They have a unique feel to them and we loved all the food and drink at both.

We also work closely with Youngs who have a unique collection of pubs across London that our couples are going crazy for. The Old Ship in Hammersmith and The Bull & Gate are 2 of our favourites with some great views over the Thames.

There are some great pub wedding venues outside of London too. The Huntsman in Bath is a beautiful Grade II listed building sporting a beautiful façade. With prices at £25 per head, you can host a lovely and very affordable wedding here.

The Fox and Goose Inn in Derbyshire is one the most lovely country pubs out there in part because it offers incredible views over the Peak District. It is already licensed for weddings so you don't need to wait for the new laws to come in before you get hitched there.

If you are looking to have a wedding with 80-100+ guests do keep in mind that you might be limited in choice when it comes to pubs but for smaller, more intimate weddings then pub wedding venues are a great choice.

Popular locations for Pub Wedding Venues