Wedding Day Thank You Gift Choices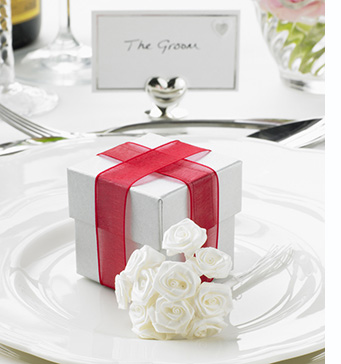 With wedding receptions costing any where from £500 to many thousands and with an average estimate of between £2000 and £3,500 being spent on finding the right venue, decorations, food and drinks (if strictly budgeted!) for the majority of couples marrying today, there can often be no margin for error when deciding on the individual finishing touches such as those personal gifts that can finish off the fairytale wedding day or leave it looking a tad diminished.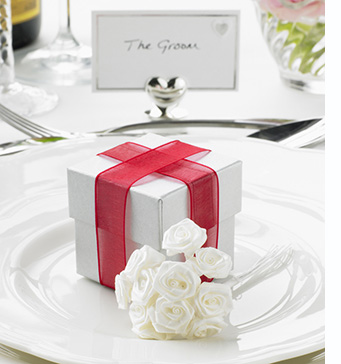 There are literally hundreds of online businesses offering an array of wedding day gifts, not just for the matron of honour and the best man but for all key people involved within the planning and successful running of your wedding day. Gifts for adults and children alike provide heart felt tokens of appreciation that will be remembered for years to come of the happy moment when two individuals seal their love for one another.

It is for this reason that the gifts you choose need to be varied and of a good quality in order to provide a memento that will last the test of time and offer a delightful reminder of a wonderful day. As an important factor to consider on your wedding day, finding and choosing the right thank you gifts can be a time consuming process that is made so much easier when approaching expert advice and assistance.

Expert businesses provide the answer to your gift conundrums by presenting a broad spectrum of items that can be personalised to suit the individual. Gifts such as pocket watches, other timepieces, trinket cases, photo frames and more offer you the chance to show your thanks for the efforts put in place by relatives and friends.

So, with a surmountable assortment of ideas circulating when you begin to plan your big day, the question to ask is what examples of thank you gifts should you consider? Obviously this is based on several different factors such as the age and sex of the intended recipient and of course the budget you have set yourself. As is expected, with any wedding day celebrations, there is often a contingency reserve put in place in case that budget is stretched a little too far beyond it's means but there are many expert gift suppliers who can tailor gift solutions to meet your budget requirements.

You can literally choose from hundreds of unique, well crafted and individually personalised items now online, provided by professional businesses dedicated to presenting you with the perfect gift for the father of the bride all the way to the ring bearer and flower girl. From jewellery to personalised photo key rings, expandable bracelets and the cutest trinket boxes for children to boxed stainless steel engraved hip flasks, cufflinks and pen sets for the best man and fathers of the happy couple, you can find terrific products available for dispatch today.

The secret again here is to leave enough time to plan ahead, don't make rash decisions that could leave your budget impaired and be sure to look at several options before purchasing. Writing a list of those individuals you want to thank and including a few more gifts that can be handed out in an impromptu fashion will ensure that you check all the necessary boxes on your big day.