twobirds Sample Sale: 26th November 2016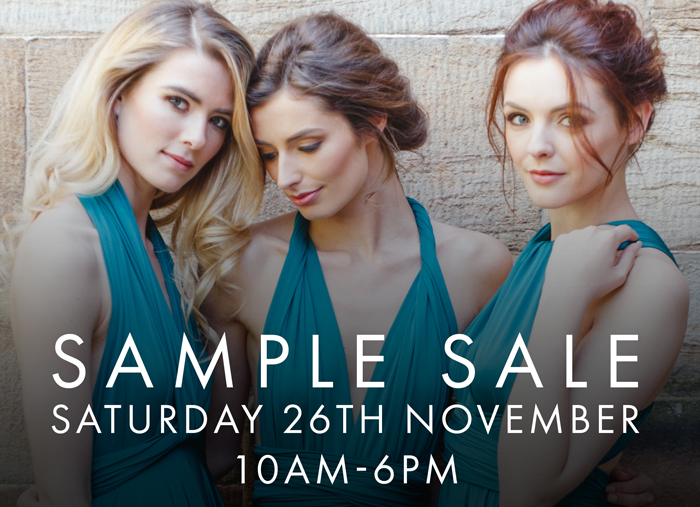 Creators of the iconic multiway bridesmaid dress, twobirds, are having a sample sale! Hurray! Head down to their Covent Garden flagship store on Saturday the 26th November to enjoy up to 40% off!
The perfect choice for a girl gang of all different shapes and sizes, the simple twobirds dress comes in a choice of 2 lengths, and can be styled in 15 different ways from halternecks to cap sleeves.

With a choice of classic jersey fabric or delicate tulle, the dresses come in a vast range of beautiful colours which we think work wonderfully when mixed and matched.
What you need to know:
Date: Saturday 26th November 2016
Time: 10am - 6pm with the last entry at 5:30pm.
Location: twobirds Bridesmaid, 1st and 2nd floors, 79 Long Acre, Covent Garden, London, WC2E 9NG.
Do I need an appointment?
No appointment necessary but there may be a queue at busy times to enter.
Is there an an entry fee?
No.
Which dresses will be available?
The sample sale will be made up of a selection of our shop samples which have been used, new dresses in discontinued colours, slightly damaged but perfectly wearable fabric and dresses in colours where we have reached the end of rolls of fabric. There are multiples in many colours and we have a range of colours available.
All dresses will be of wearable quality and some of them new. There is a wide selection of colours and styles so it is well worth an early visit to grab a bargain. Please note that all sales are final.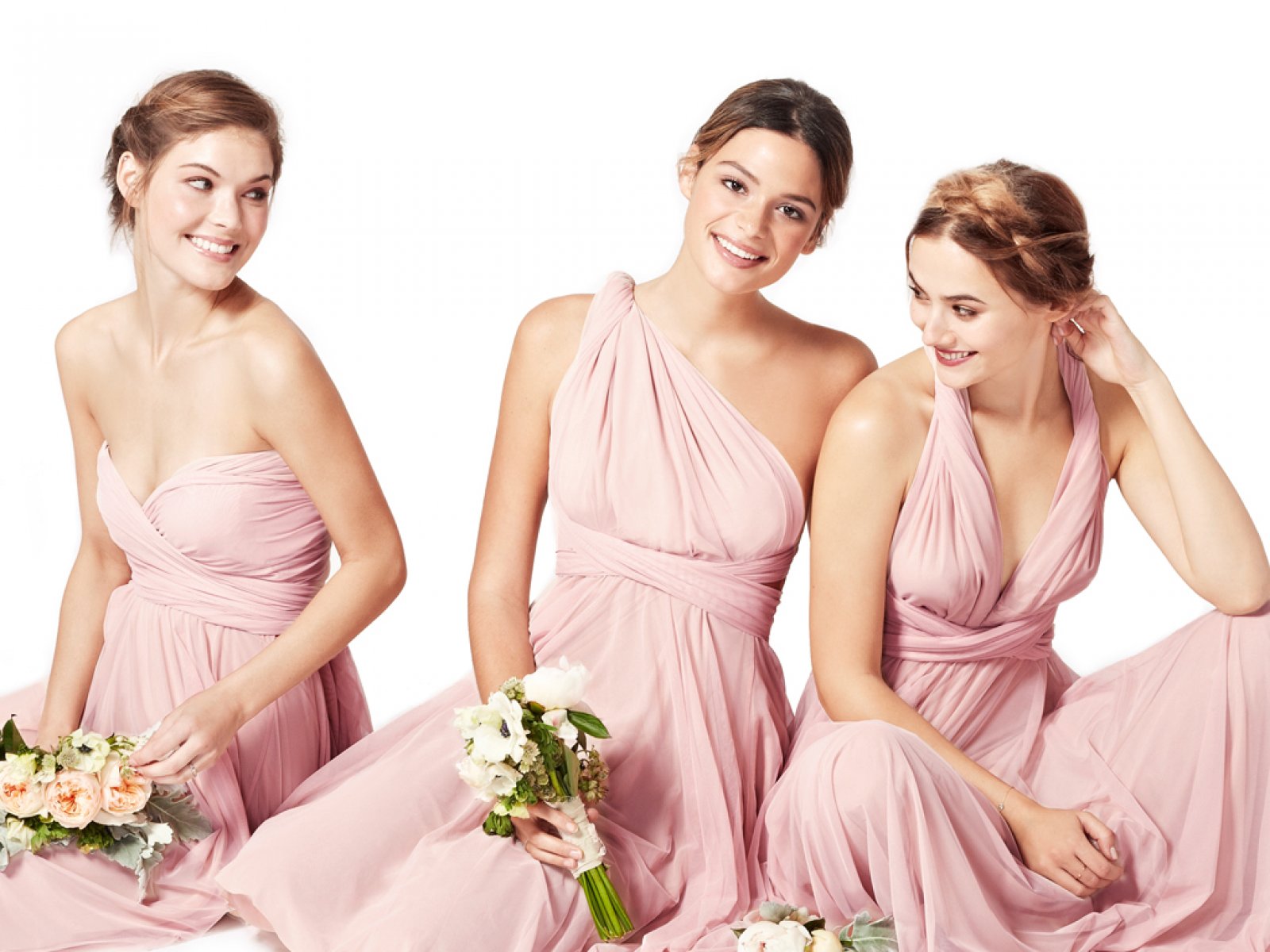 Will there be a range of sizes available?
Yes, there will be a mix of size A (UK4-16) and size B (UK18-24) dresses available in various lengths.
Will there be matching bandeaus?
Matching bandeaus will be available in some colours on the day or for purchase for collection/delivery after.
Can my bridesmaids try the dresses on?
There will not be a specific changing area but it will be possible to briefly try the dresses to check length and size.
Will you show us how to tie the dresses?
The sample sale is likely to be very busy so we wont be able to accommodate individual styling. We will be available to advise on size/length as required. There are video tutorials on our website for all the styles so you can have fun practising with your girls at home.
Can we attend a twobirds styling evening?
Our styling evenings are always at capacity and slots are therefore reserved for brides purchasing full price dresses.
Will there be any men's accessories in the sample sale?
We have a small range of men's accessories at discounted rates and there will be swatches of other selected colours available which can be ordered with our standard lead-time of 6 weeks.
How can I pay?
You can pay with cash, credit or debit card. Please note that we cannot accept cheques.
Can I order over the phone?
Because the dresses are samples, it's preferable that you see them before purchasing but we can offer purchases over the phone subject to the availability of the team and we will do our best to describe the condition of the dresses accurately. During busy times it may not be possible to take phone orders.
Find out more on the twobirds website here.