The Definitive Bridal Beauty Timeline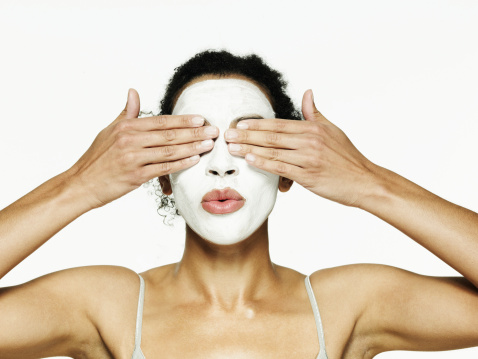 'I'm not bothered about looking my best for my wedding day' - said no one ever! Looking and feeling a million dollars on your big day is quite a big deal, even for the less girly girls, and so deserves some time and dedication. Chances are you've invested quite some time obsessing over tiny, tiny details, so, why not add your beauty and well-being to the list? Here is our 6 month time line leading up to the big day, take some time from your hectic #wedmin schedule and indulge yourself!
6 Months Before The Wedding


Now's the time to assess your diet and exercise. If you need to lose weight for your dress, now's the time to step-up the regime! Even if you don't intend to lose any weight, doing some regular exercise will give you more energy, make you feel better from the inside out, and tone up any skin on show (bingo wings? - guilty!)


Diet, start to think about eating a little healthier. Perhaps go for whole meal options, add in as many vitamins as possible, and definitely up the water intake!


If you're getting married at a busy time of year (Spring/Summer) you should book appointments now with bridal hair stylists and make-up artists.


Consider the length and colour you'd like your hair to be. Hair grows on average 1/2 inch per month, so start to think now about the length you'll need to achieve your style. Regular trims are the best way to keep hair looking healthy! If you're changing colour, discuss it with your stylist now as it may be best to do it over a couple of sessions.


3 Months Before The Wedding


Start getting in the habit of daily exfoliation (of your body - bi-weekly for your face!) and deep moisturising treatments afterwards. It's best to moisturise whilst skin is still damp to lock in the moisture! Try vitamin E oil to really make your skin glow!


Now's the time to get a facial and plan in a couple more. If your skin needs some attention make an appointment with a dermatologist to get things cleared up! Microdermabrasion is great way to renew skin, you'll need about 5 sessions to make a difference, and the last must be at least 2 weeks before the big day!


Get your teeth in check! Even if you're not planning on serious whitening, buy some brightening toothpaste and do lots of flossing.


1 Month Before The Wedding


You have 4 weeks until D-Day! Time to step up the diet to eliminate toxins and make you feel great! If you can hack it, try to cut out all artificial sugars and limit fructose high fruits (tropical fruits and fruit juices are the worst!). Sugar can rend the collagen fibres in your skin a little weak and lacking elasticity - not ideal! Now's also the time to limit starchy and grainy foods. Time to hit the veggies then!


Start treating your eyes to some indulgent eye cream every night. It's a sure fire way to refresh the skin around your eyes keep them hydrated and sparkly - even with those sleepless nights over your table plan!


Test test test! If you're planning on fake tanning try it out now to make sure you're happy with the colour, and maybe coincide this test with your make up trial. That way your make up artist (or you if you're going solo) can be sure to choose right shade of foundation for your skin colour.


We would also recommend getting your brows shaped professionally at this point in the game, that way if you're unhappy with the shape they have a little time to grow and reshape before the big day. If you are happy with it, you'll just need a tidy up in a few weeks time.


2 Weeks Before The Wedding


Have your last facial this week, to allow time for any redness or breakouts to settle down. Also don't change anything in your skin care routine now, just keep on top of it and make sure you're getting lots of moisture!


Time for your final trim and colour touch up at the hair dressers!


We heard somewhere that eating 5 carrots a day will make you glow - worth a shot? Definitely keep up the water drinking!


1 Week Before The Wedding


Make sure you're getting lots of sleep this week - yes, you'll be excited and probably quite nervous, but nobody wants a baggy eyed bride!


This week try to cut out salt and alcohol, both notorious dehydrators! This will stop your face and eyes getting puffy!


Have that final shaping of your brows, and do any other hair removal for your honeymoon!


Get your spray tan roughly 3 days before the wedding, to allow the tan to settle and not transfer onto your dress.


Similarly a few days before is when to treat yourself to a manicure and pedicure. We recommend going for gel or Shellac nails if you're not an acrylics kind of girl. Gel keeps your natural length but will stay put much better than normal polish!


The Day Before The Wedding


Have a nice soak in the tub, thoroughly exfoliate your body and get yourself moisturised up!


Wash your hair today (it will be easier to style if it's not a fresh wash) and deep condition it to get some shine going!


Wedding Day


Relax, let the pros take over and work their magic. You've put in the hard work, now enjoy it!