Top Tips for Styling Marquees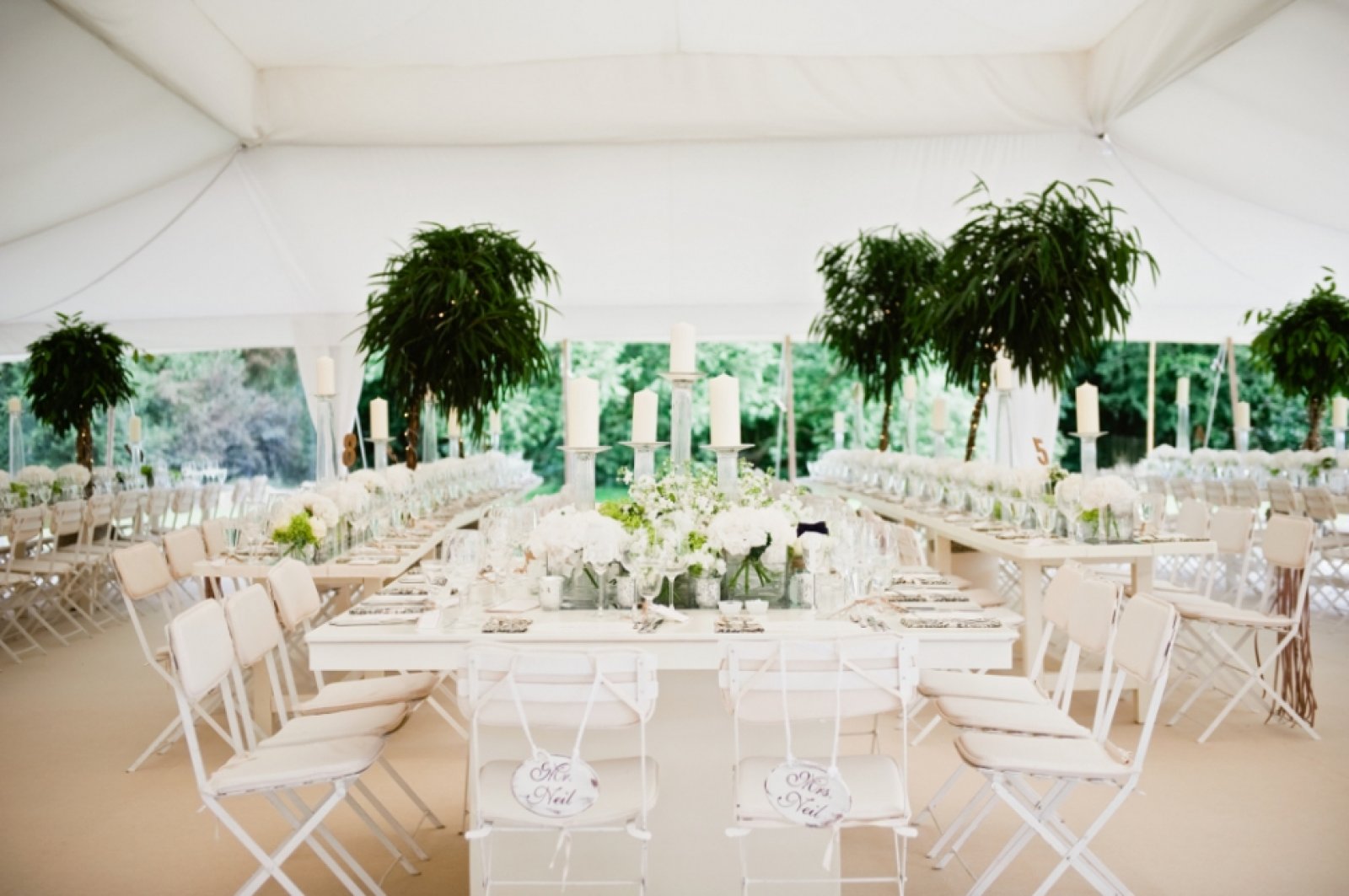 Marquees have been popular spaces for wedding receptions for a long time and their popularity does not appear to be waning. Their appeal lies in their versatility, not only where they can be sited by how they can be dressed.

A marquee is essentially a large rectangular space that can be dressed to reflect any style or mood, however there are some key tips that you should bear in mind when you are embarking on the task:

Marquees can feel like vast white light boxes before they are dressed and careful thought needs to be given to the linings, ceiling space, chairs / chair covers and table dressings to create the right ambience for your wedding.

Scale

You don't need to introduce huge amounts of colour into a marquee space to break up the blank canvas. The green foliage of your table arrangements can even be enough of a colour pop to break up the space.

Interest can be achieved by using coloured table cloths or interesting linings for the walls. The linings can be installed in panelled sections and needn't be continuous lengths of fabric all the way round the marquee.

Fabric can be sourced fairly in-expensively from the internet and markets or if budget allows, professional lining companies can install patterned linings that evoke a particular scheme, such as a Moroccan Bazaar or an English country garden.

Some linings will also insulate the marquee helping to keep the space at an ambient temperature.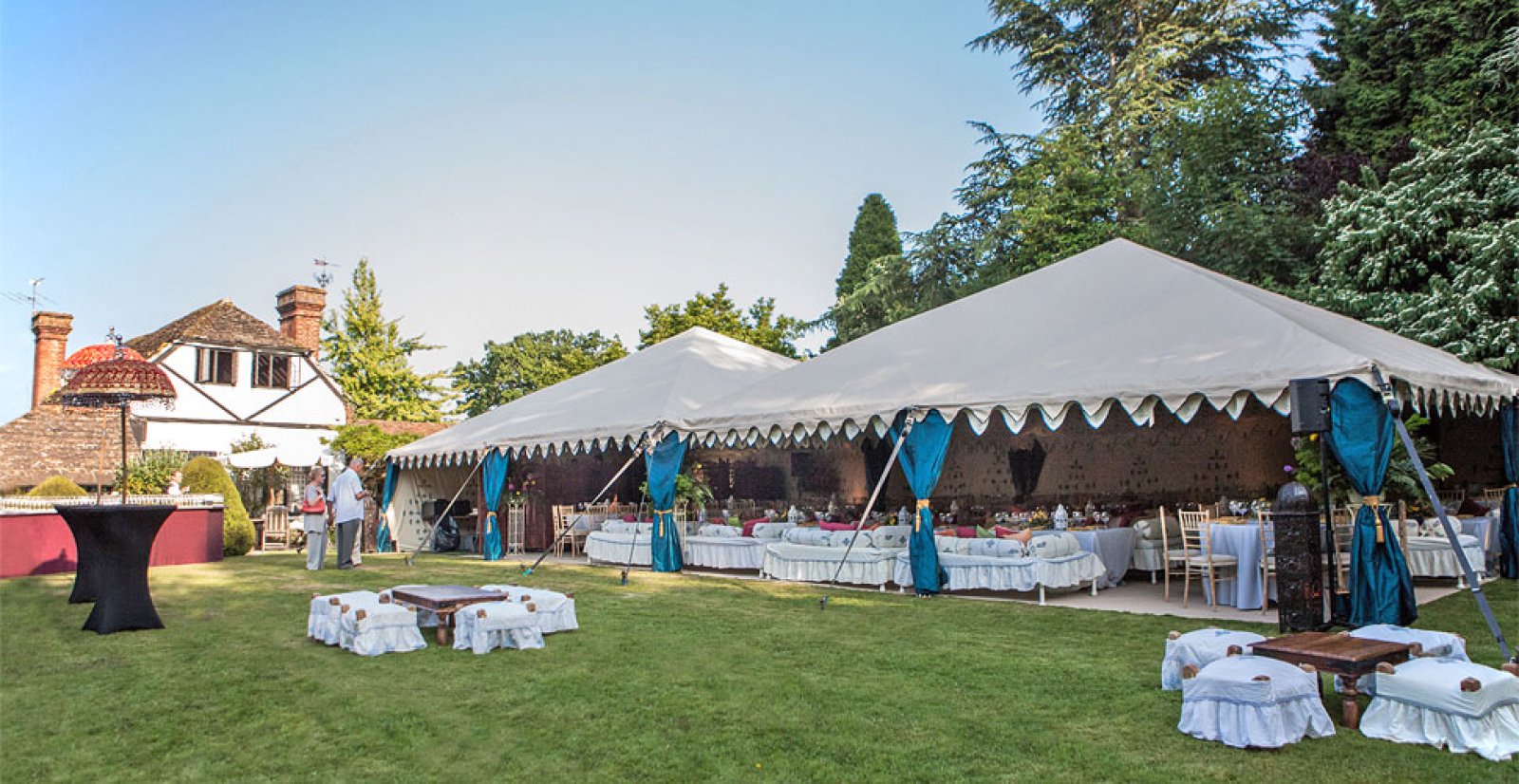 Colour

Lowering the perceived height of the roof can help to make a marquee feel more intimate and interesting. Linings can be used in swags to fill the roof space or decorations can be strung across the width of the marquee such as paper lanterns, honeycomb decorations, bunting, paper chains etc…

Roof height

The scale and uniform shape of a marquee can be broken up with the introduction of discreet areas, focal points and interesting installations. For example, if space allows, you may want to incorporate a chill out area near the bar or give your cake table a backdrop to make it more of a feature.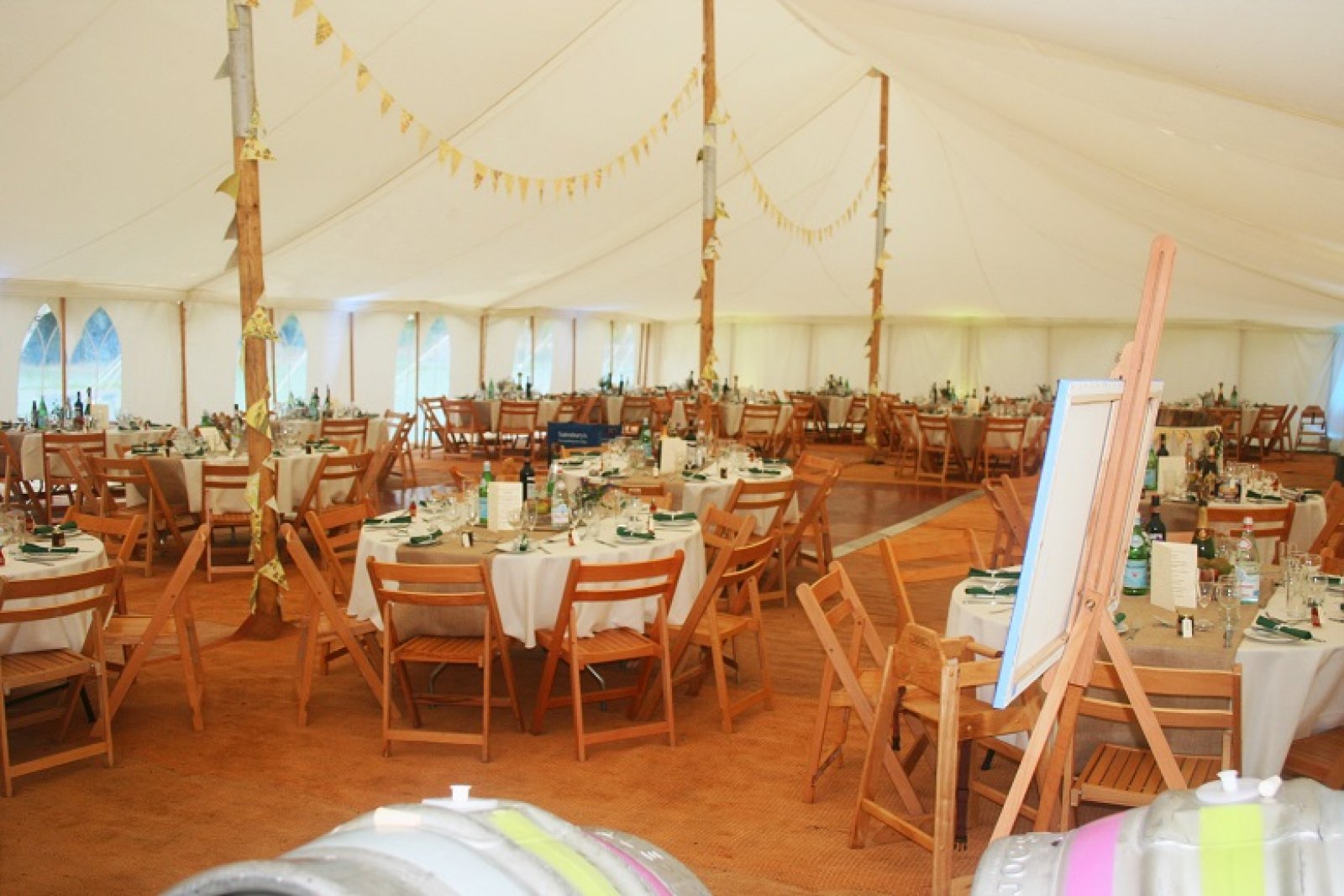 Zones and installations

Make sure you give some thought to the change of atmosphere from the daytime reception to the night time party so that the marquee space evolves throughout the course of the wedding. The use of clever lighting can help to achieve this with candles, fairy lights and lengths of festoon bulbs.

Day and night

Don't forget the outside of the marquee. Decorating the entrance gives you the opportunity to create a sense of occasion and set the tone for what lies inside the marquee. You can do this using signage, bunting, floral arrangements, lanterns etc… are long as your decorative items can withstand all weather conditions! Outside -

However you decide to decorate your marquee, make sure it truly reflects you as a couple and the kind of atmosphere you are trying to create – that way you should really enjoy the process and the end result.