The Secrets to Flawless Wedding Day Skin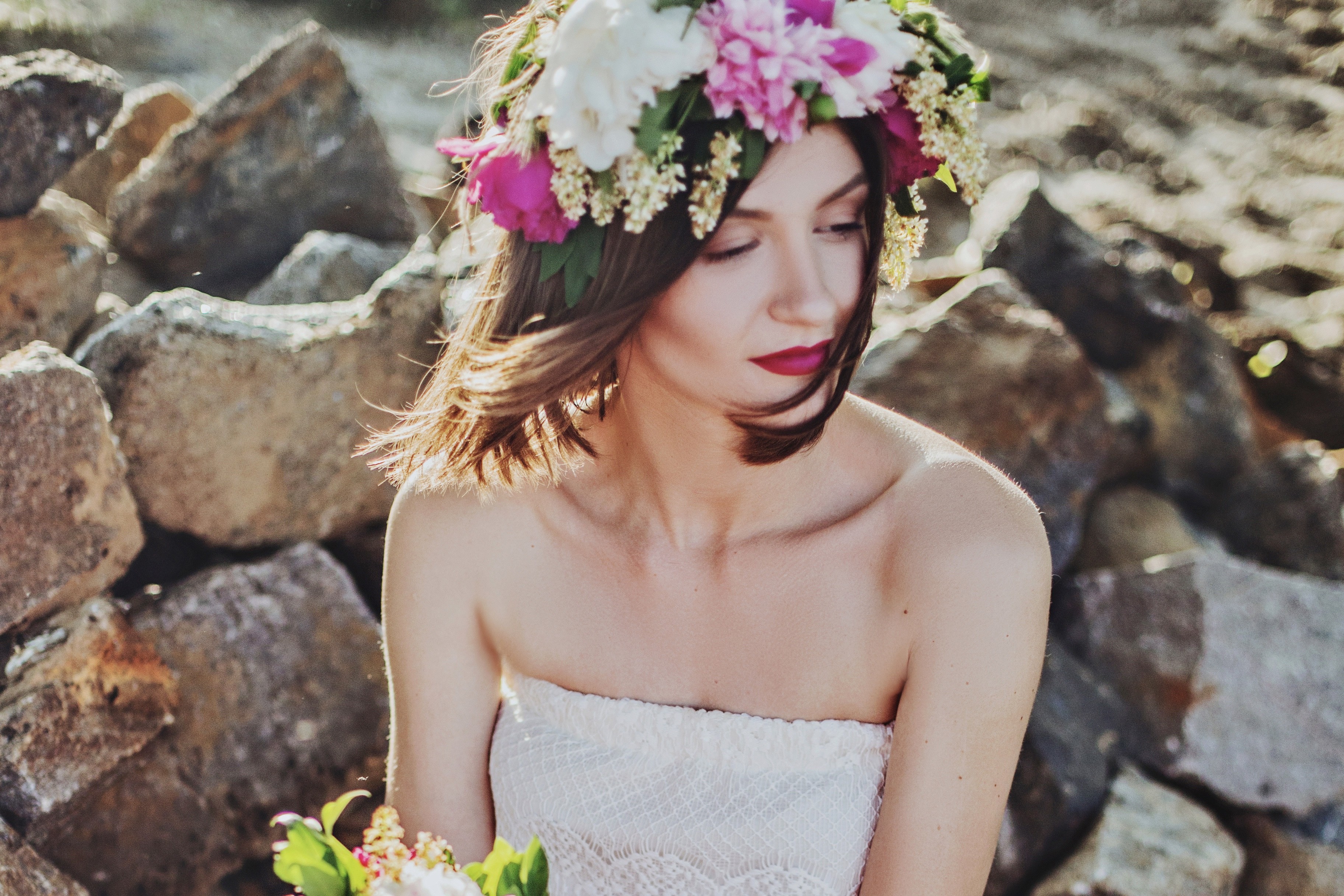 When it comes to wedding day beauty, the ultimate aim is to be pretty and naturally YOU - think the 'no make up' make up look that fools people into thinking you just woke up like that! So how do you go about ensuring you achieve this look and strike the balance between looking over done and looking like you did actually just wake up?! Make up artist Marie Tailor is here to share with us her secrets on how to get there.
"As a professional Makeup Artist I have worked with many brides over the years, which I love. In essence they all want the same - to look beautiful, flawless, elegant, like themselves but at their prettiest! So my top tips for looking flawless on your wedding day are simple:
1. Avoid making any fashion statements on your wedding day
For example, avoid dark smokey eyes with a vampy dark lip and instead opt for timeless beauty. A look that is classic never dates and you will be able to look back on the photographs in years to come and still love how you looked on your most special day. Classic looks also often require less maintenance throughout the day, meaning you can enjoy the day without wondering if half your lipstick has disappeared!
2. If you do not have a beauty regime in place start now - it's never to late!
A good cleanser, toner and moisturiser in the morning and at night will help get your skin to a great condition in time for your wedding day. Good skin is so key to making your make up sit beautifully and can be so simply achieved, you just have to make sure you stick to the habit on the lead up to the big day.
3. Love or loathe them, try to not overpluck your eyebrows
Eyebrows help to frame your face and highlight your best feature, so it's key that you get them looking their best. I would advise you to grow them out a little and see a beautician who can shape them to compliment your face, then keep maintaining those brows for maximum effect.
4. Drink lots of water daily
This is something that seems like a bit of a given but something so many people often neglect. By doing so, it will not only assist in keeping you and your skin hydrated, it will also help you to look more youthful. Plus it also helps to aid weight loss and shifting those few extra lbs!
5. Research your look on Pinterest
As well as using Wedding Planner, Pinterest is also a great way to inspire some ideas on the look you would like to create for your wedding day. Put together a pin board and share it with your make up artist so they have a strong idea of the look you are hoping to recreate.
6. Opt for warm and soft colours
Warm colours are the most flattering on all skin types for bridal make up, with soft lines, bronze tones and fresh pinky nudes creating the most romantic and natural look.
7. Professional make up artists are worth investing in
Investing in a professional make up artist is key. They will be able to use high-end make up that has been tried and tested to last and their insider know-how and techniques will ensure you look beautiful on your big day. They will know exactly how to do your make up to ensure it photographs really well and that your look will last you all day and well into the night!
8. Book a make up trial to ensure you're happy prior to the big day
A wedding trial with your make up artist is recommended at least 3-5 months before your wedding. This is predominently for you to meet your make up artist, try out a few looks and decide on what you love along with seeing how the products work on your skin. Bridal season is very busy so it's also important to book up early to ensure you get your wedding date in their diary! A top tip is to check how your make up looks in natural sunlight to give you the best idea of how it will look on your wedding day.
Following your trial, ask your artist which are the key products you require such as concealer, lipstick and lip gloss so that you are able to touch up your make up in the later hours if you wish. This is something I always advise my brides to do, as a few make up heroes in a little makeup bag might just save your night and your maid of honour can always keep it safe for you.
If you would like to book Marie Tailor for your wedding day, you can find out more about her and the work that she does here.