Interviewing Naomi Neoh on her 2018 'Celestial' Bridal Collection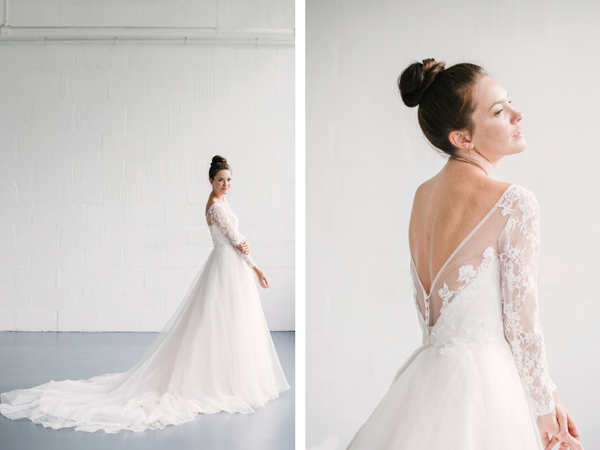 Combining feather light silk chiffon and shimmering tulle along with beautifully delicate lace and beadwork, Naomi Neoh's 'Celestial' Collection for 2018 is almost too pretty for words. Drawing upon the otherworldliness that lies above our heads, Naomi's dresses are ethereal in movement and design whilst still feeling delightfully modern.
After sneaking a peek at the collection, we couldn't wait to hear more about this exquisite collection from Naomi herself and share it with you. Read on for the entire interview and to get a first glimpse of the full collection.
Naomi, we'd love to hear more on what made you choose celestial elements as the inspiration for this collection?
"There is so much beauty above our heads every day and at times we never stop to take a moment to take it all in. The natural colours in the sky created by sunrise and sunsets, the twinkling of the stars in the midnight sky, soft floating clouds and the moon glistening at night are all parts of nature's incredible beauty. All of these elements made for the perfect inspiration for the 'Celestial Collection'."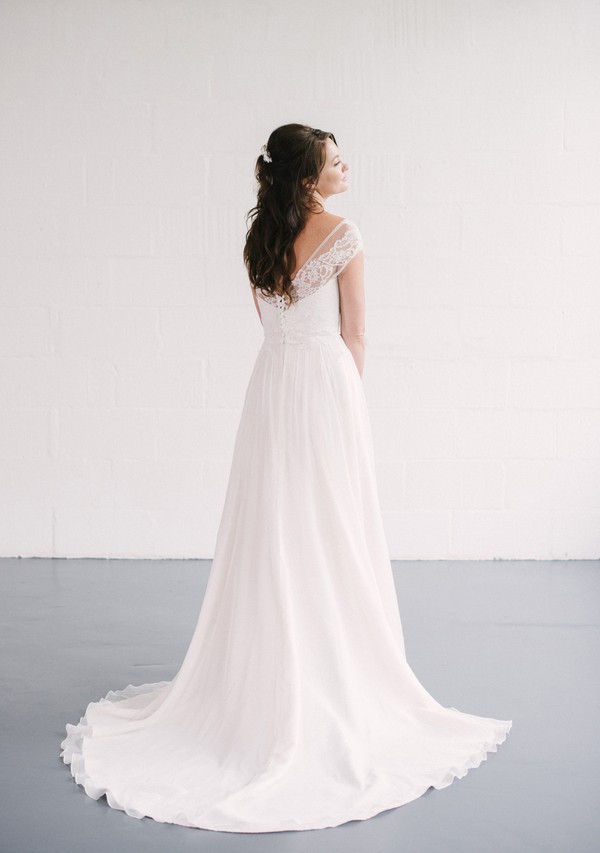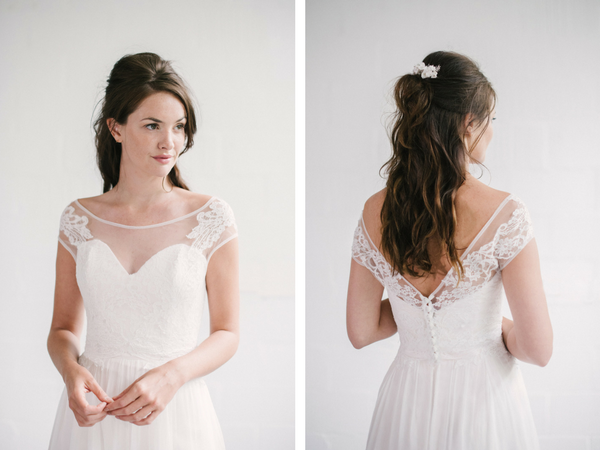 Featured | Mimi Dress + Mimi Jacket
What little touches and details have you experimented with in this collection?
"In the Celestial collection I have introduced a lovely beaded fabric on the bodice of 'Luna' which has the most delicate little shimmering beads. I have also introduced a subtle, sparkly tulle which is layered under the lilac tulle skirt of the 'Venus' gown creating the most delicate hint of sparkle."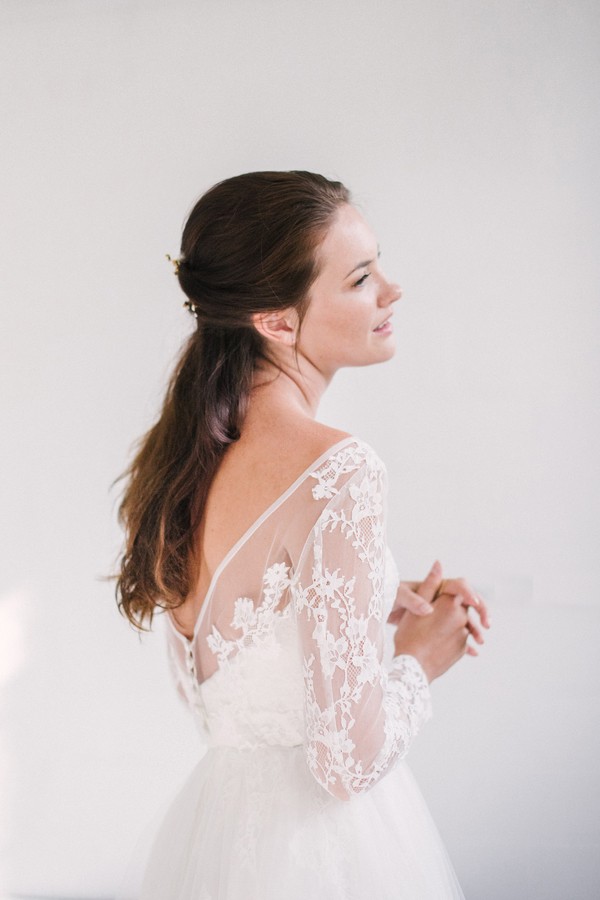 Featured | Orion Dress + Zeta Jacket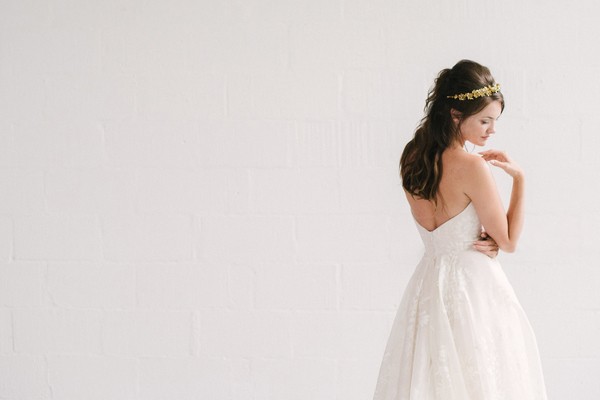 Featured | Pandora Dress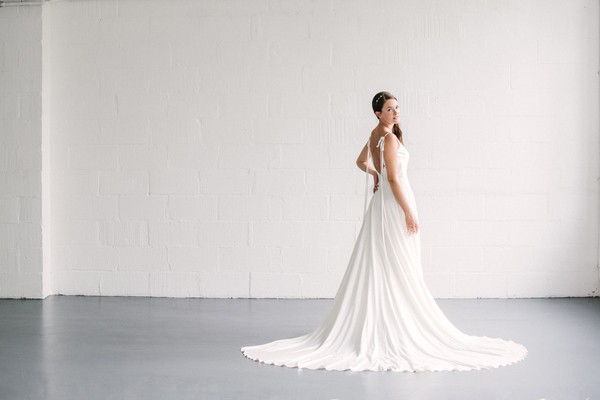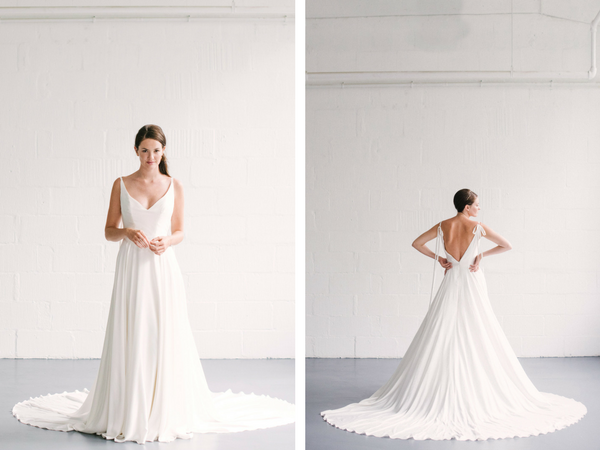 Featured | Pearl Dress
You feature beautiful lace and fabrics in your designs, how do you go about finding textiles that are perfect for the cut and the movement of the dress?
"My signature style has always been recognised for my use of silk chiffon, it moves like a dream and just creates the most amazing bridal gowns that not only look beautiful but also feel incredible to wear. I adore finding new laces to work with and I'm always on the look out for the next exciting fabrics to create a dress from. I keep hoards of little off cuts, swatches and colours all collected up to inspire me for the future."
Featured | Serena Dress + Serena Jacket
Featured | Serena Dress + Zeta Jacket
How do you hope your brides feel when wearing your dresses?
"I want brides wearing my dresses to feel as amazing as they look in the dress which is why I design my dresses with both the inside and outside in mind, so it helps to create beautiful bridal gowns that are wearable for women of all different body types.
The internal corsetry provides that hidden support and creates a smooth silhouette which makes the bride look and feel confident on her big day which is so important."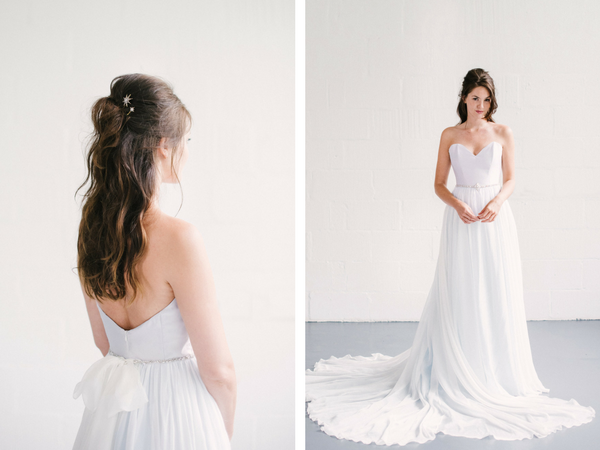 Featured | Skye Dress + Celestia Belt
Featured | Skye Dress + Skye Jacket
Why do you choose to experiment with colours such as lilac and pink alongside the traditional white and ivory dresses?
"One of my very first designs back in 2008 was a beautiful soft blush pink gown and at the time it was very different to anything else that was available to brides. Over the years a lot of brides are becoming less and less traditional and are all looking for something to suit their personal style, personality and look, rather than sticking to tradition, so most years I try to add in a new colour or two to my collections and they always prove very popular!"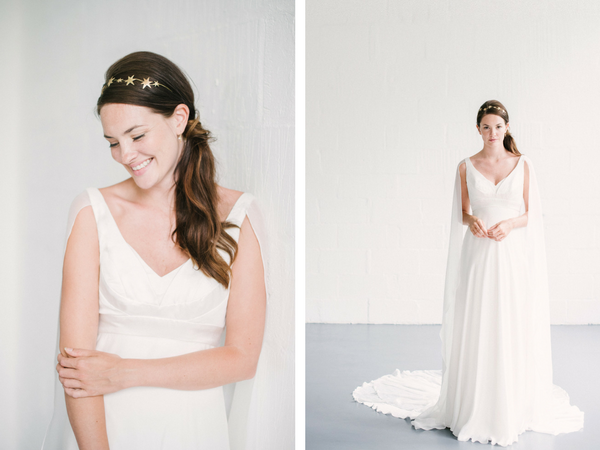 Featured | Stella Dress
Featured | Theia Dress + Theia Jacket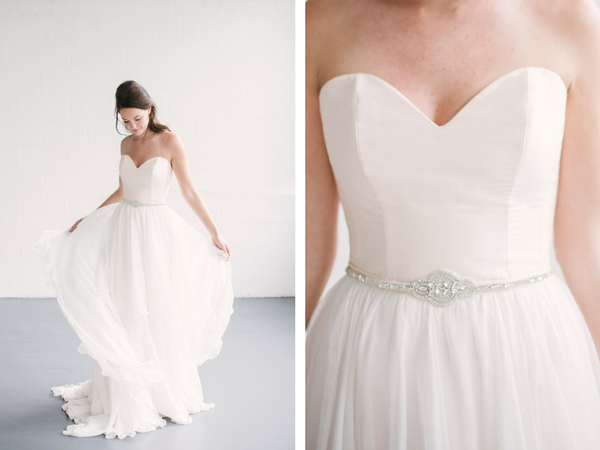 Featured | Theia Dress + Marlene Belt
Do you have any recommendations for brides wishing to transform your dresses for autumn and winter weddings?
"Lots of my designs have coordinating removable jackets so brides can remove their lace jackets and completely change their look for the evening, you can take a long sleeve dress for the day to a strapless gown for the evening, which is particularly perfect for Autumn/Winter brides."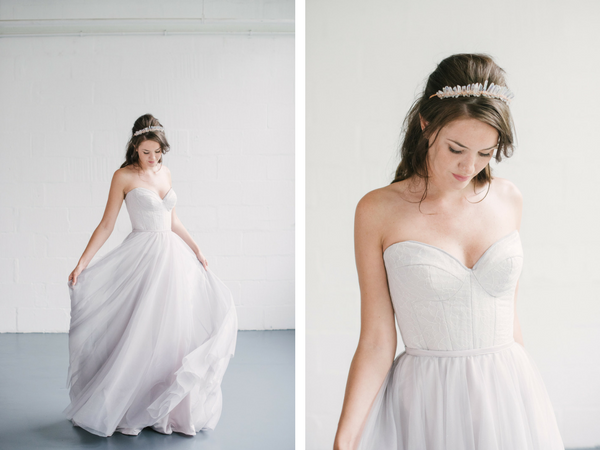 Featured | Venus Dress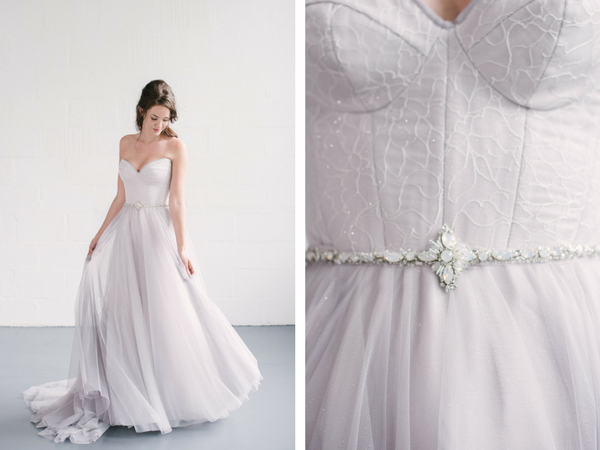 Featured | Venus + Celestia Belt
What are the biggest wedding dress trends for this season?
"I would say that the biggest trends in bridal right now are that more brides are opting for subtle coloured dresses, off the shoulder sleeves, and interchangeable layers so brides can create their own looks and also change their looks from day time to evening with a lace jacket or sparkly belt."
Featured | Anais Dress
Featured | Aurora Dress + Aurora Jacket
Do you have a personal favourite from the collection?
"It changes almost daily but at the moment my favourites are 'Skye' and 'Pearl'. I first created a blue dress years ago and I thought it was the right time to introduce the colour again, which is why I created 'Skye' and so far it's had such a great reception! 'Pearl' is another favourite as the sandwash silk fabric is so luxurious to the touch and drapes so beautifully. With 'Pearl' I also managed to create a dress with a super low plunging back and slinky fabric but still with the signature internal corsetry as all my other designs."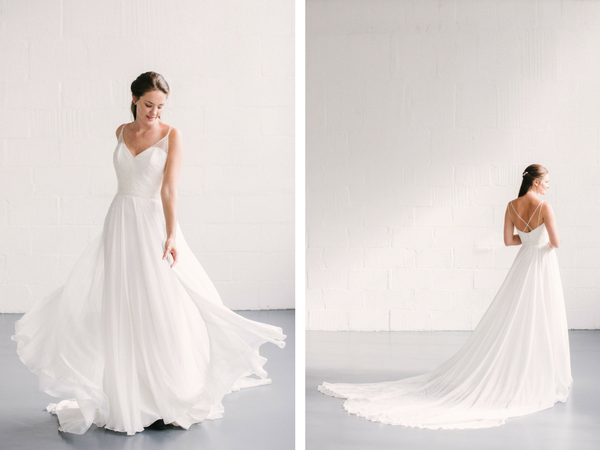 Featured | Luna Dress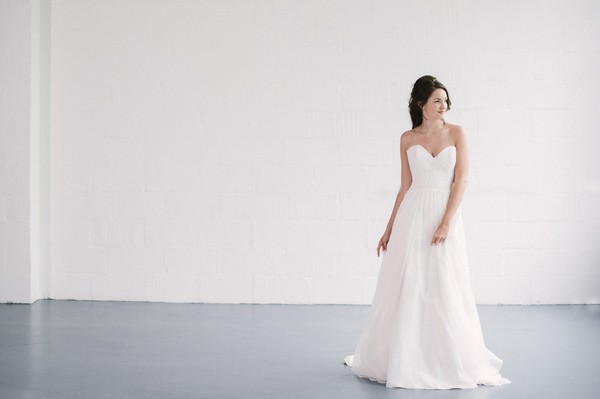 Featured | Mimi Dress
Explore more of Naomi Neoh's collection and find out stockists via her Wedding Planner profile here.