Beautiful Modern Wedding Rings by Nikki Stark Jewellery
Finding the perfect wedding band to compliment your engagement ring can be tricky, and you'd be forgiven for thinking that having something made especially for you would be far too expensive. That's why we were thrilled to discover Nikki Stark Jewellery, a London based designer who has a beautiful range of delicate designs to compliment your ring, or, can offer custom designs to suit your taste, both at very reasonable prices. We particularly love the soft hammering featured on many of her rings, giving a modern edge to a classical piece.
Nikki Stark makes elegant, understated fine jewellery in a small workshop just outside London. She offers a range of simple delicate pieces of her own design, supplies traditional bands and can also offer a bespoke service. The delicate scale of these pieces makes them a perfect complement to vintage engagement rings and more unique modern styles.
Most of the designs can be tweaked to fit with different shapes of ring and a wide range of metals and weights is available. Each piece is made by hand using traditional techniques and simple hand tools. Visit the website for lots of information on how to choose your rings, guides to the different metal and finish options and galleries of past commissions.
1.5mm 9ct gold bands start at around £95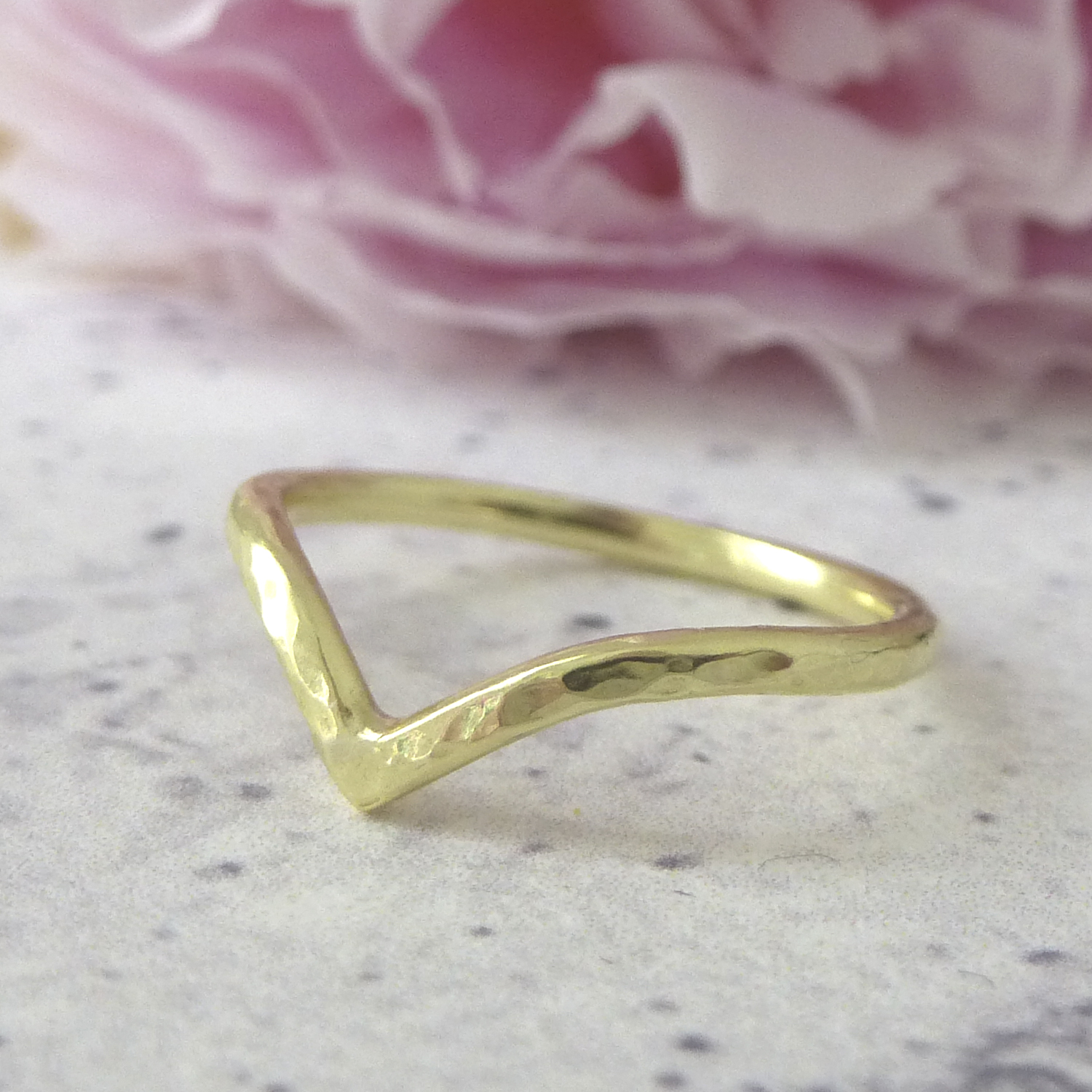 This stunning 18ct yellow gold wishbone ring would sit beautifully underneath your engagement ring - £220
These 3mm and 5mm bands beautifully show Nikki's signature soft hammered & polished style.
Besides wedding rings, Nikki also produces beautiful stone set rings such as this Labradorite ring - £160
Delicate wedding bands work beautifully with vintage or modern engagement rings, or can be worn alone for understated elegance.
Palladium 2mm band £190
You can find out more about Nikki Stark Jewellery and contact her to discuss her own bespoke requirements here.