The best flat wedding shoes you can dance all night long in
If you shudder at the thought of wearing heels for ten or more hours straight, wedges, sandals and even trainers can be an equally elegant choice. It may also be the most practical option too; if you're having a beach wedding, sandals are for you, and wedges for an outdoor wedding will mean you won't sink into the grass! Wearing flat wedding shoes doesn't mean compromising on style and you really can dance all night long!
If you still feel the need for height, wear heels for the ceremony and daytime and then change into something more comfortable at the dinner table to enjoy the rest of the evening celebrations.
mymonaveli.com
1. Sharp and chic pointed jeweled pumps are eye-catching and will sparkle beneath your dress.
2. These pretty LK Bennet ivory satin flats with a flower detail are perfect with a calf length dress.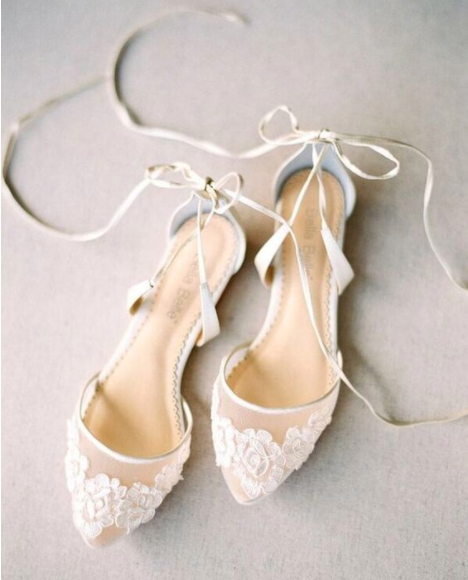 Bella Belle
3. Choose comfy and luxurious flats with illusion mesh and ankle straps which are stunning enough for the ceremony, but comfy enough for the dance floor.
The White Ribbon
4. These ultra feminine ivory ballet pumps with satin are perfect for a traditional wedding.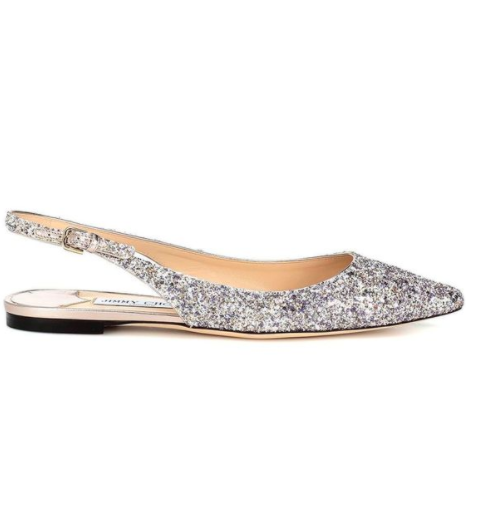 5. With a dazzling pointed toe and flat slingback, the jeweled Erin ballet flats from Jimmy Choo have something of a '60s feel.
Etsy
6. Choose white pointy toe lace flats with detailed beading for a traditional style.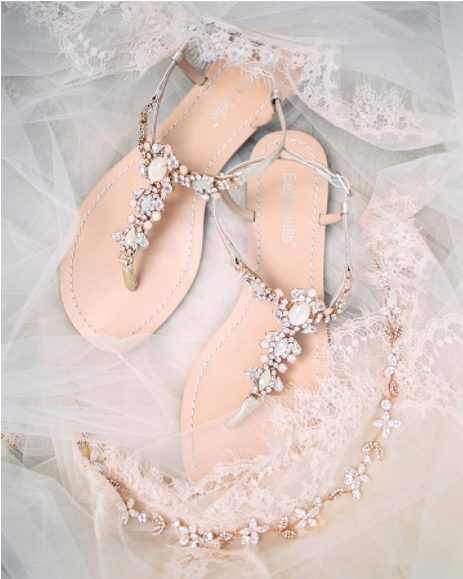 Bella Belle
7. For a summer wedding, these open toe gorgeous jeweled flats are shoe candy like no other.
The White Ribbon
8. For a winter wedding, get from the aisle to the dance floor with ease in ivory lace ups.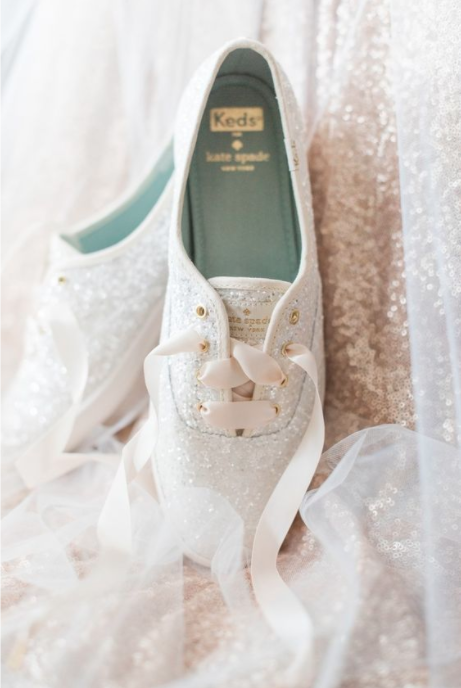 Keds
9. Bridal trainers with ribbon lace up are perfect for your bohemian wedding.
Ray Rose
10. For something in between flats and heels, choose dance shoes! Made for dancing, you really will be able to dance all night long in these!
Whatever you choose, ensure your footwear is right for you and your special day.