The Only Wedding Beauty Timeline You Need
The wedding season is fast approaching and white dresses and pre-ceremony jitters are peeking over the horizon. It's time for the most organised of brides to get started on their beauty prep. It can be tough work with all the cake testing, ring choosing and hen-doing, so let Secret Spa take the burden out of the beauty planning for your big day. Here is our comprehensive and fool-proof guide to getting gorgeous on the happiest (and most beautiful) day of your life.
Follow our wedding beauty timeline to stay on track and stress-free:
6 months before…
- Start creating Pinterest boards for hair, make-up and dresses for all your favourite wedding looks.
- Book a personal trainer, or join a gym to get in shape and feel body confident on your big day.
- Begin growing out your brows with the help of a Secret Spa brow expert.
- Book a consultation and treatment with a Secret Spa facialist to ensure you have clear and glowing skin. Your beauty professional will be able to recommend a facial routine suitable for your skin type and you can schedule in monthly appointments.
- Start any major hair experimentation now to avoid any disasters from ruining your everlasting wedding photos.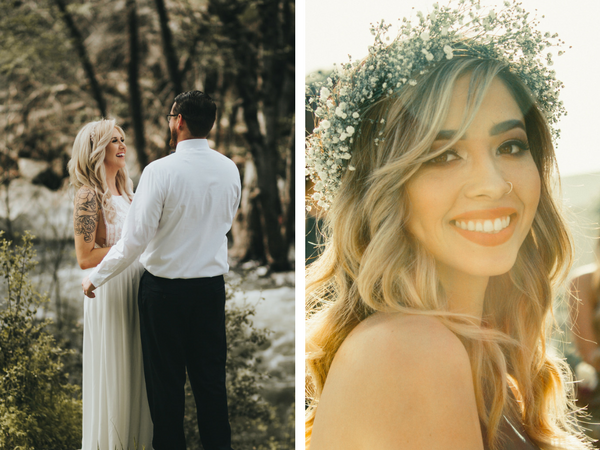 4-5 months before…
- Book two trial spray tans and have both a lighter and deeper colour to find out which you prefer. Make sure you have your spray tan two days before your make-up trial so your make-up artist can work with your skin colour you'll have on the day.
- Book a make-up and hair consultation with a Secret Spa therapist to help create your signature wedding look.
- Keep up your fitness and healthy eating regime, it will all be worth it when you look sensational in your dress. Try a new exercise class or give one of Deliciously Ella's books a read for quick, fun ideas to get healthy.
2-3 months before…
- Get your hands and feet into shape! Start having regular manicures and pedicures to get your nails in perfect condition.
- Undergo teeth whitening (either professional treatment or use an at-home kits) to make sure your pearly whites are as white as your dress on the day.
- Ensure you have your skin looking at its very best by boosting your facials to once every 2-3 weeks.
1-2 months before…
- Have a final make-up trial to check that you're happy with your make-up artist and the look created.
- Make sure you book in for your final pre-wedding facial around two weeks before the big day to avoid breakouts on the day.
2 weeks before…
- Do a final trim and colour to prep your hair for looking its best.
1 week before…
- Try to limit the amount of salt, sugar, booze and bread in your diet to avoid puffiness and redness.
- Gather any beauty accessories you will need for the day. Create a survival kit including lipstick, bobby pins, powder, paracetamol and blister plasters to pop in your bag on the day.
- Get a final brow tidy and try to avoid changing the shape at this stage.
- Make sure to drink lots of water to keep the skin hydrated.
As the nerves kick in, treat yourself to a well-deserved Secret Spa massage to ease some of the butterflies.
4 days before…
- Give yourself an all over body scrub to remove any dead skin and leave your skin feeling soft and looking brighter.
5 days before…
- Get an all-over wax to ensure silky smooth, hair-free skin.
2 days before…
- Perfect your nails with a final manicure and pedicure.
- Have a spray tan to bronze up and get that natural wedding glow.
The day before…
- Wash your hair as normal, prepping it for some serious styling tomorrow.
- Have a glass of champagne and relax... Tomorrow is the big day!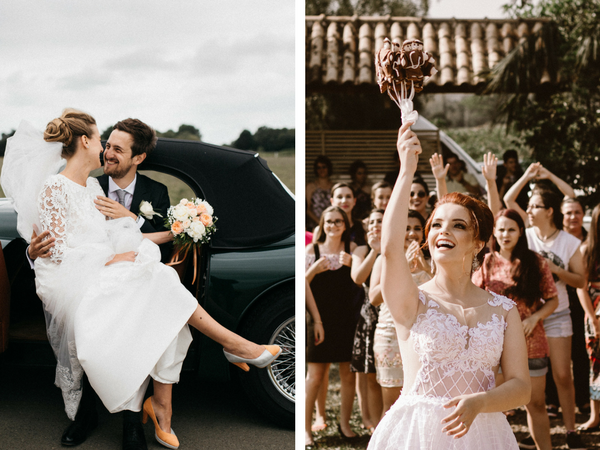 The big day…
- It's finally here, and due to your careful diligence throughout the last 6 months all you have left to do is have your hair and make-up done and walk down that aisle! Remember to enjoy every moment!
- Download the Secret Spa app to book in one of their elite beauty professionals to come to you in the comfort of your own home, hotel or office.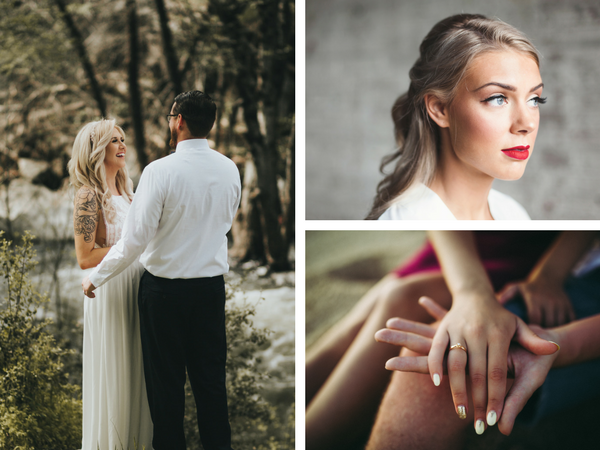 Head over here to find out more about our wedding services.
Instagram- @secretspauk
For more information contact: [email protected]