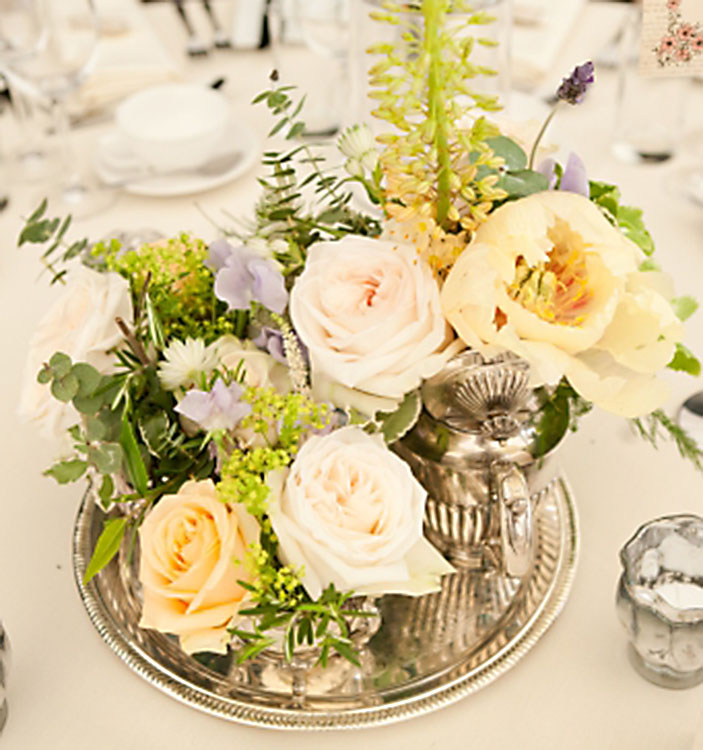 The Highs and Lows of Table Centrepieces
---
Your choice of table centrepiece is key to determining the look and feel of your wedding reception, so it is essential to get it right. We are regularly asked our opinion on the appropriate height of centrepieces for wedding tables and our advice is as follows:-


If you are having a large number of tables at your wedding, it's a good idea to vary the height of the centrepieces to give the overall look of the room more interest.

Table centres of different heights lead your guests' eyes around the room and gives them points of interest rather than entering the room and seeing everything at the same height.

Centrepieces of different heights can easily be co-ordinated by choosing products in the same material, for example, a metre tall silver candelabra and low, vintage 'silver' containers such as rose bowls and bon bon dishes.

Centrepieces of different styles can also be pulled together by incorporating the chosen flowers in, around or on the hardware. It's certainly not essential to have flowers on every table, if at all. You can introduce colour onto your wedding tables via the table stationery, coloured linen, ribbon details, packaged table gifts and favours and interesting candles.

You should always bear in mind your reception venue when choosing your centrepieces, particularly if it is a large space or has high ceilings. Big spaces really benefit from tall centrepieces particularly if they aren't being used to their maximum capacity. The empty aircraft hanger / disused warehouse is not a great look for a wedding!

You may also want to bear in mind the sight line across the table, i.e. not blocking the view across the table to restrict the conversation between guests. To ensure that this isn't a problem source either very tall centrepieces that guests can see below or low ones that allow a clear view. Our own experience has taught us that guests rarely hold long conversations across the table, particularly a 6' wide table, and are more inclined to talk to the guests either side of them.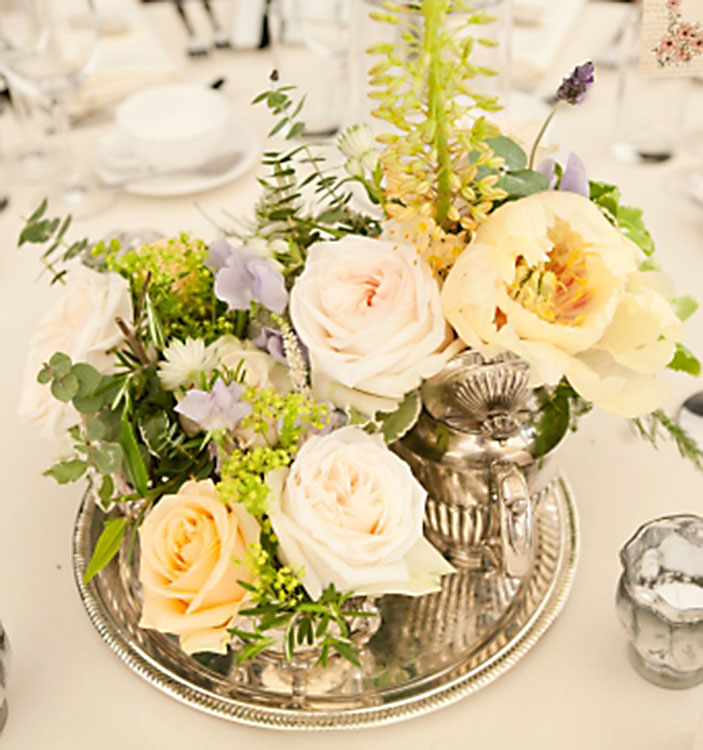 Whatever you chose, make sure that the table centres really reflect your own personal taste and style and are not too influenced by current trends or your stylist's latest 'must-have' items. Remember, it's you that has to live with your wedding album for many, many years to come!