The Best City Minimoon Breaks
Minimoons are like honeymoons but traditionally last only 3-4 days long! They're perfect for busy couples, couples planning bigger honeymoons at a later date, or couples looking for the perfect celebration on budget! Whatever your reason, minimoons are a wonderful way to celebrate your I do's. That's why we've decided to make it unbelievable easy to pick the perfect minimoon destination by offering you some of our absolute favourite picks! Keep reading if you're after some major minimoon inspiration…
PRAGUE
The capital city of the Czech Republic offers an unlimited amount of culture, excitement, and fairy-tale photograph opportunities. Visitors are spoilt for choice as Prague offers something special all year round whether it is the breath-taking Christmas markets or beautiful laid back summer festivals. The medieval architecture is particularly spectacular with the Prague castle, St Vitus Cathedral, and the Old Town Bridge tower being loved amongst locals and visiting guests a like. Another perk? Prague is super affordable for tourists with the average price of a traditional meal being £4.80. So if it's fairy-tale castles, delicious chimney cakes, or a bustling night life that you're after then make sure to put Prague on your list!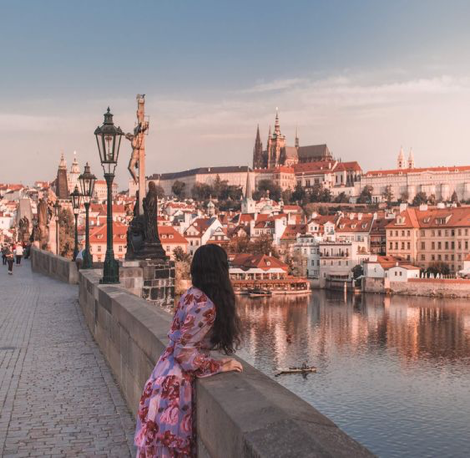 https://bit.ly/2jZz47I
NICE
Situated on the gorgeous French Riviera, Nice offers beautiful views, cuisine, wine, and beaches. A city break that truly offers the best of both worlds. Popular activities with visitors to this beautiful place include wine tasting, snorkelling, sailing, day tips to Monaco, and running tours. Nice is a slightly more luxurious minimoon destination with the average meal for two costing roughly £50! So, when it comes to the perfect mini-moon destination, Nice should definitely be on your list!
https://bit.ly/2lO5uT1
EDINBURGH
The Scottish city of Edinburgh is the perfect minimoon destination all year round. This amazing city has endless attractions on offer whether it's the picturesque medieval Old Town, the fun New Town, or the countless festivals and celebrations that take place all year. In summer the world's largest and most renowned arts festival, The Edinburgh Fringe, takes place! It is the third most ticketed event in the world after the Olympic Games and Football World Cup which means this city is bustling and full of life during the month of August! When Christmas comes around the idyllic German Markets transform Edinburgh into a winter wonderland that you won't want to miss. So if it's a staycation or a minimoon with history, culture, and fun that you're dreaming of than think no further than the beautiful city of Edinburgh.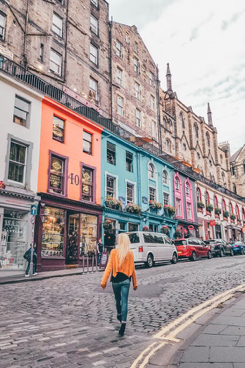 https://bit.ly/2lVcIEZ
LYON
Lyon is a hidden gem amongst minimoon destinations. This gorgeous French city is the capital within the Alp region which means it is perfect for those drawn to the mountains! Skiing, snowboarding, mountaineering, and rock climbing are just some of Lyons attractions. Delicious cheese and wine in the area is also a major pull for visitors whom are after an authentic French alpine experience! Lyon is also a culturally rich place where art and music is celebrated. Every December, the Lyon festival of lights take place where breath-taking light installations transform the city in order to pay thanks to Mary, mother of Jesus. So if you and your spouse love snow, the mountains, cheese, and arts then Lyon is the minimoon destination for you.
https://bit.ly/2koyDE6
MUNICH
Munich is rising in popularity as a destination for tourists and it is unsurprising as to why! Munich has always been celebrated for its world renowned Oktoberfest but there's much more to Munich than its love for beer – even though that's pretty important! Music, Art, River Surfing, Cars, and shopping are all celebrated in Munich for being world class. The seasons also transform Munich spectacularly with the winter bringing picturesque snow and the summer bringing plenty of sunshine and high temperatures. Munich is definitely a minimoon destination on the rise and you should definitely consider it for yours!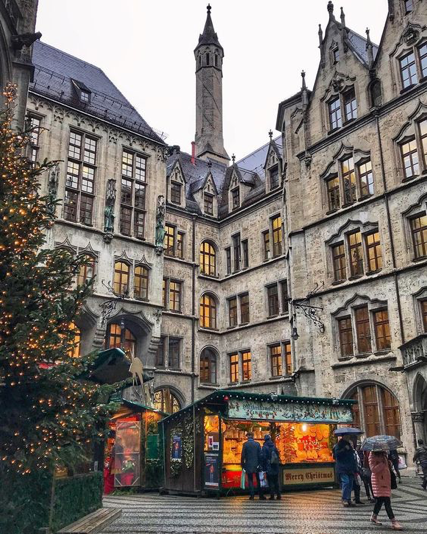 https://bit.ly/2kb4SXn
ST IVES
If it's a British minimoon that you're after but you're also interested in a warmer climate then St Ives is the place for you. Situated in the South of Cornwall, this beautiful seaside town is known as a summer escape, for its surfing, wildlife, and yummy ice cream. The gorgeous harbour may seem familiar as the incredible setting is popular with tv and film makers in Britain! An added perk? Cornwall is actually pretty warm for being in Britain! The average summer temperatures sit around 20 degrees on a cool day and sunshine is normal! So, if you're after a seaside minimoon then St Ives is the place for you.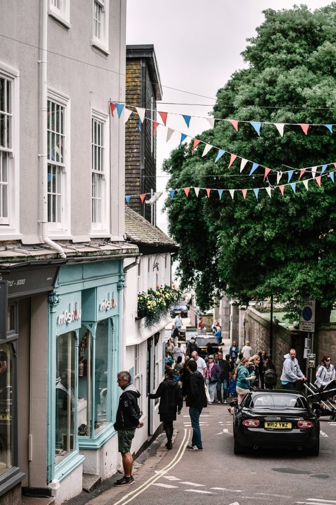 https://bit.ly/2kdEo7H
LISBON
The capital city of Portugal, Lisbon, is a truly special destination for your minimoon! Lisbon is known for its incredible avenues, beautifully tiled buildings, delicious Pastéis de Natas, bouncing nightlife, and its impressive aquarium. The mild winters and warm summers make Lisbon a hit with sun lovers especially with the cities impressive array of ice cream shops to enjoy on a warm day! If it's more of a cultural trip that you're after than you're in luck as Lisbon's rich history translates into no shortage of museums and art galleries! This Portuguese gem is the perfect minimoon destination for all.
https://bit.ly/2QUsWck
ROME
Lastly, if you're looking for a minimoon with a vibrant atmosphere, delicious pizza, art, and history than Rome is the city for you. With its 3000 year old history, Rome has an abundance of roman heritage to explore and museums packed with ancient art and wonders. This exciting Italian city is also known for being fast paced with its busy streets and electric nightlife. And, of course, Rome is celebrated for its delicious pasta and pizzas which delight all visiting carb lovers. So whether it is to visit the colosseum, to toss a coin into the Trevi fountain, or have some after dinner gelato on St Peter's Square then Rome is the minimoon destination for you!
https://bit.ly/2lxQFUq
Minimoons are the perfect solution for couples looking for a short break, something different, or an escape before a bigger trip later on. Whatever the reason, minimoons are the perfect opportunity to celebrate your wedding and we hope this list can give you some inspiration in doing so.