Supplier Spotlight: Ross Hurley Photography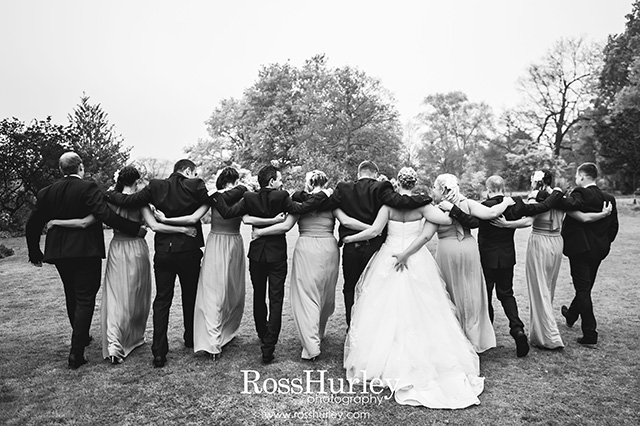 Today we are truly honoured to have awesome ex-press photographer Ross Hurley tell us all about his transition to wedding photography. It's awesome to see how his journalistic background effects his work and brings a fresh, modern look to wedding photography. We are BIG fans, and we're sure you will  be too!

Introduce yourself, and your business.
My name is Ross Hurley and I run
rosshurley.com
. I am a documentary wedding photographer in Kent, but do travel the UK and abroad when needed.
Why did you start your business? And how long has it been going?
I am an ex-national press and music photographer and have now taken the leap into the wedding market, which certainly needs a face lift and a move away from the stagnant and stuffy old wedding photography that is still rife within the industry.
I got married in 2013 and realised then, not only is the market full of old and pretentious dinosaurs, who appear at most wedding fairs in Kent with their wives and a terrible tie, but also full of whispy young pretenders who have not photographed anything but weddings and started within the last couple of years all because their fiends told them they were good on Instagram. With this new breed, it seems the top selling point in today's market is which type of tea they drink most.
Don't get me wrong, I like new photographers and I am kind of in that niche myself within wedding photography. I am here to learn from the very best, whether new or old, but more importantly, I'm also here to learn what not to do. My list of things not to do grows by the day!
My photography career began in 1997 when I studied it at college and university. By 2001 I was photographing music in and around the London scene. By 2002 I was working for music magazines even before my University course had finished. I look back now with a smile thinking about our final exhibition. Everyone had images that ranged from trees in the Lake District to their Grandma in Gravesend. My images were the Stereophonics live at the Kentish Town Forum.
My music photography meant I had many images published in the biggest music publications. I worked at the largest festivals in the UK and photographed some of the biggest bands in the world. I loved every moment.
I then moved onto Press photography in 2004 and worked for all the well known newspapers and broadsheets. I photographed anything from celebrities to news stories that were current at the time in the UK and all over Europe.
In 2013 I decided wedding photography, an industry i thought I would never work in, had changed enough to let someone be artier and create much more interesting photography. I would say we now have around 30-40% of wedding couples wanting something different, something that stands out from the crowd. This is why I am now working as a wedding photographer.
Since only promoting myself in August 2013, I have sold out in 2014 and my 2015 dates are filling up incredibly fast. The response has been fantastic and it certainly shows me couples want more from their big day.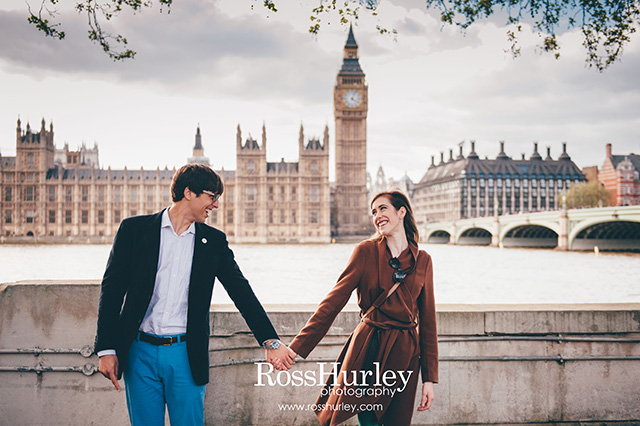 What is your greatest achievement to date?
My biggest photographic achievements have worked in stages. From shooting my first music concert at Shepherds Bush, my first front cover of Ash taken on the old Sound Cloud stage in London, to my first byline in a national newspaper to a centre spread in the News of the World.
Within my wedding photography career, the achievements I would like to hit have been noted and I am working hard towards. However, within a year, to already have so many followers, fans and bookings in 2014/15 and have my first feature in a wedding magazine being published within the next issue, things are going very well indeed.
How would you describe your photography style?
Due to my press routes, I am a documentary photographer by nature. The best images are photographed without the subject knowing i am there. This creates a far less posed and informal image and gives the photograph much more of the subjects personality. I also like to be quite arty within my photography. When it comes to the bride and groom portraits after the ceremony, I like to try new things and create a style of images that are not your normal. Gone are the days of standing there saying "cheese", I like to create a set of informal, arty pictures that will not only look cool and modern, but stand the test of time as each fad passes by.
If you could shoot a wedding anywhere in the world, where would it be?
This is a tough question. I love traveling the world and have seen some amazing places. If I was to choose somewhere I've been, then Rio in Brazil would stand out. Photographing a wedding on the glorious beaches but then moving to the city streets and carnivals for a set of wedding portraits probably never see before. Or another location would be Thailand, a simply beautiful place with white sandy beaches and beautiful old villages. Another place would be Rome, with its incredible architecture and history. If i was to pick a place i've not been, i'd like to shoot a wedding in the States. I love what they are doing out there right now and am a big advocate of 'change' over here. They can have ceremonies where they like and really use that to their advantage. I have written a blog post on this subject, you can read that here -
http://blog.rosshurley.com/2014/07/wedding-ceremonies-we-should-be-able-to-marry-anywhere.html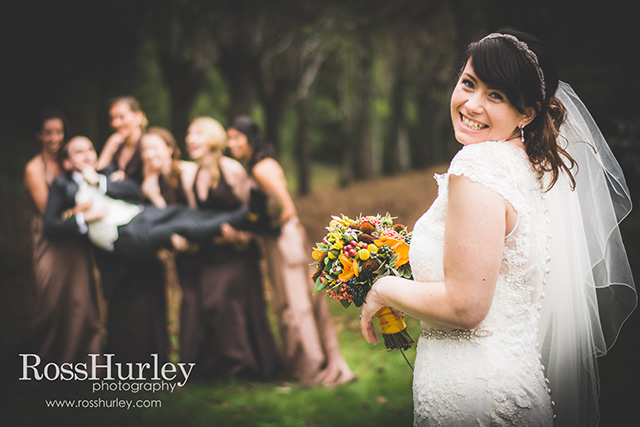 In your opinion, what makes a truly stand-out wedding?
It is the couple organising a wedding that represents them and not just following what they think a wedding should be. If you think about it, we all go to 4-5 weddings a year as a guest. What are the ones you remember 3-4 years down the line? It's the ones that were different to the normal. The ones who said no to the same old hotel room with the same old food with the same old awful cheesy music. For instance, I'm photographing a couple this August who have a Steam Punk themed wedding. Another couple have highlighted to me that may have a rollerskating first dance! Certainly nothing normal there. These weddings will create something spectacular and guests will probably always remember it.
From your industry experience, what's your top tip for couples?
Budget for a good photographer. There are only two things you will take away from your wedding day; the memories, and your wedding pictures. You can't do anything about your memory, but you can certainly make sure your photographs are amazing and something you will feel proud of for many years to come.
Unfortunately some people seem to think budgeting on the photographer is the best option or even just 'getting a friend to do it' is what they want. But this causes major problems.
Friends who take good pictures of their Ford Focus on Instagram are not photographers and will not know how to photograph a wedding. Secondly they may think they have the right equipment, but 9 times out of 10, they haven't. Thirdly, if you book a photographer for next to nothing or even get a good 'Groupon deal', you will get what you pay for.
A decent photographer will charge £1000 up, depending on the package. Please bare that in mind. Genuinely, the more you pay, the better the photographer and package. For a photographer, every hour he/she shoots at the wedding can take up to 5 hours of editing. That is a lot of work. Then add the extra meetings, phone calls, emails, wedding albums and equipment. So the 'too good to be true' photographer probably is. I've written a blog post on whether you should get a friend to shoot your wedding. You can read it here.
http://blog.rosshurley.com/2013/12/should-i-book-professional-wedding.html
Another tip is to plan well in advance. Sometimes I receive emails from couples who want my services 1-2 months later and I simply cannot accommodate them. If you want the best suppliers, you need to book within a year of the date as a bare minimum.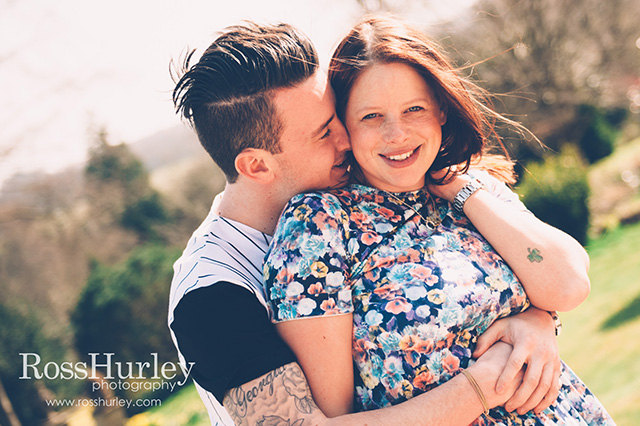 What do you think is one of the most common mistakes people make with their photography?
If by this question you mean generally, people make a whole host of mistakes. The biggest is space within the composition of the image. People photograph their subjects with the head bang centre of the frame. This leaves a massive gap above the head, usually just filled with sky. This is dead space and will show a pro from an every day snapper.
If you mean what other professionals do within wedding photography, the biggest thing i see in my local area is a very dated approach. Very stuffy poses, the same old group shots with no spice or vigor. These photographers also use a lot of what's called 'selective colour' and i simply hate it. It's when you see a black and white image and a colour bouquet. I do get the odd bride asking for it, but i explain that I do not edit images in that way and it is a very dated concept. Usually if a bride is asking for that, i explain to her that i am not the right photographer for her.
What can we expect to see from you in the future?
You can expect to see me within a lot of publications and online blogs over the next 2 years. My big selling point is the ability to work within tight time constraints, working with editors and other online promoters. I also have high expectations and goals and wish to be one of the best wedding photographers - firstly within Kent, then secondly within the UK. This may sound a little over whelming, but I know if you put your mind to something, you can accomplish anything.
What is it you enjoy most about your job?
I love photography. The ability to be arty within it is certainly something that drives me on. Being creative with images and then supplying them to the client, who absolutely adores them is one of the greatest feelings imaginable. Working with couples who are happy and excited to be photographed is also a bonus and working within some of the most picturesque places in the UK is the icing on an ever growing cake. People say they love their job, but I really do. There is nothing like it.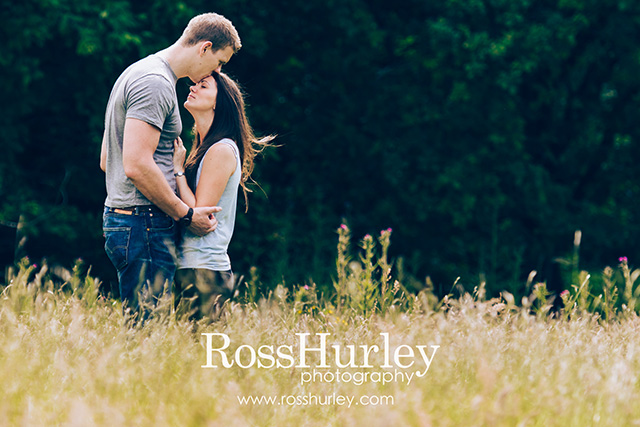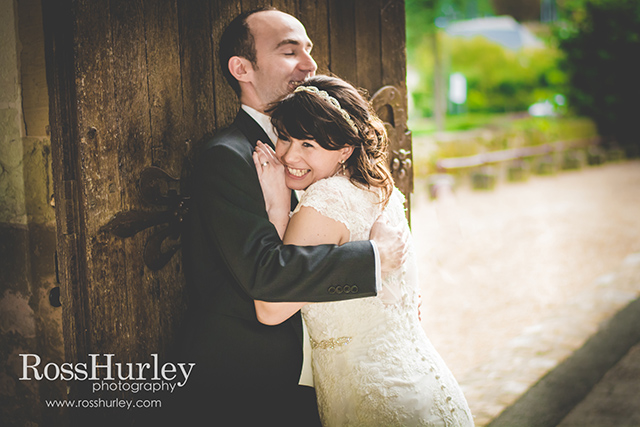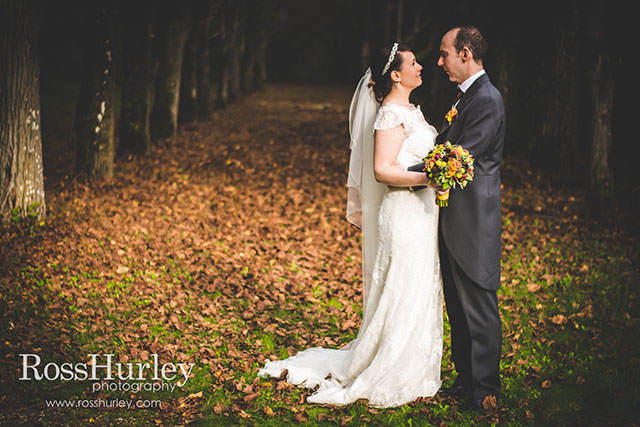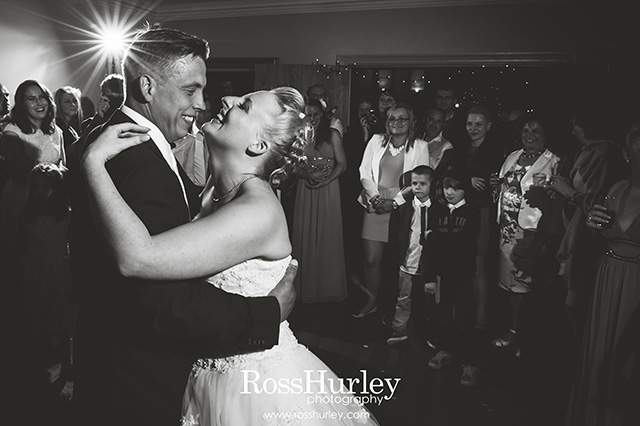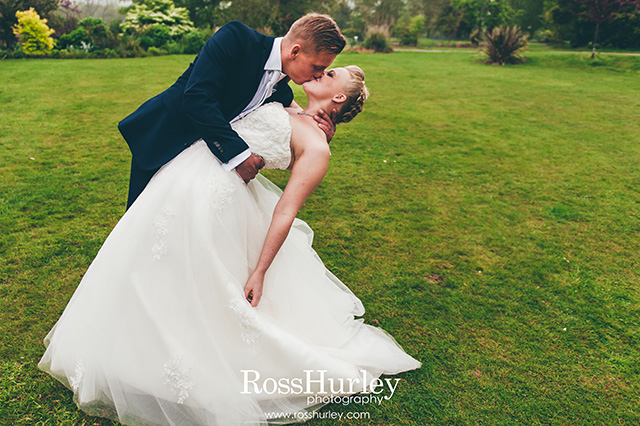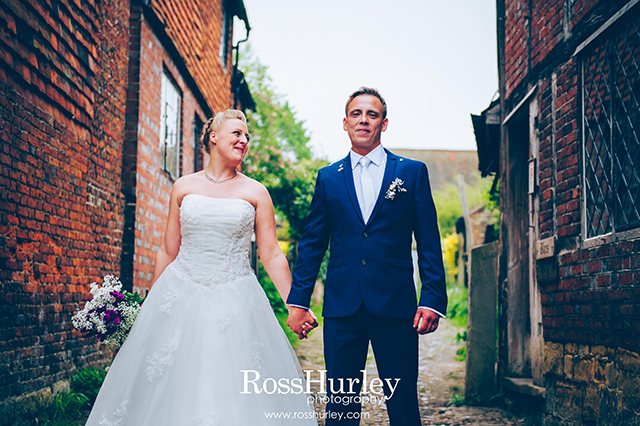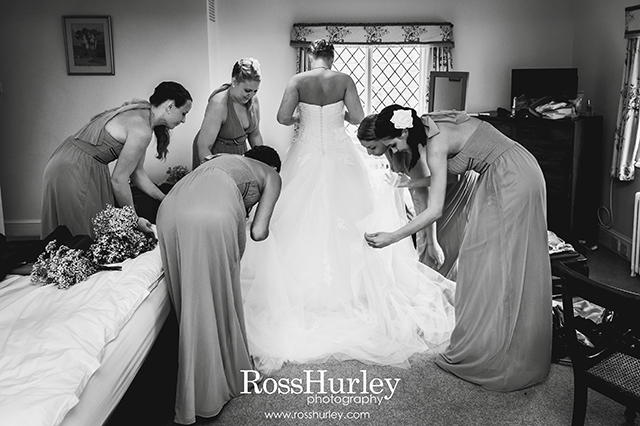 If you love Ross' photography as much as we do, you can find more of his work and contact him here.

Facebook: http://www.facebook.com/rosshurleyphoto
Twitter: http://www.twitter.com/ross_photo
Google+: http://www.google.com/+Rosshurleyphotography