Styling The Groom: Vintage Wedding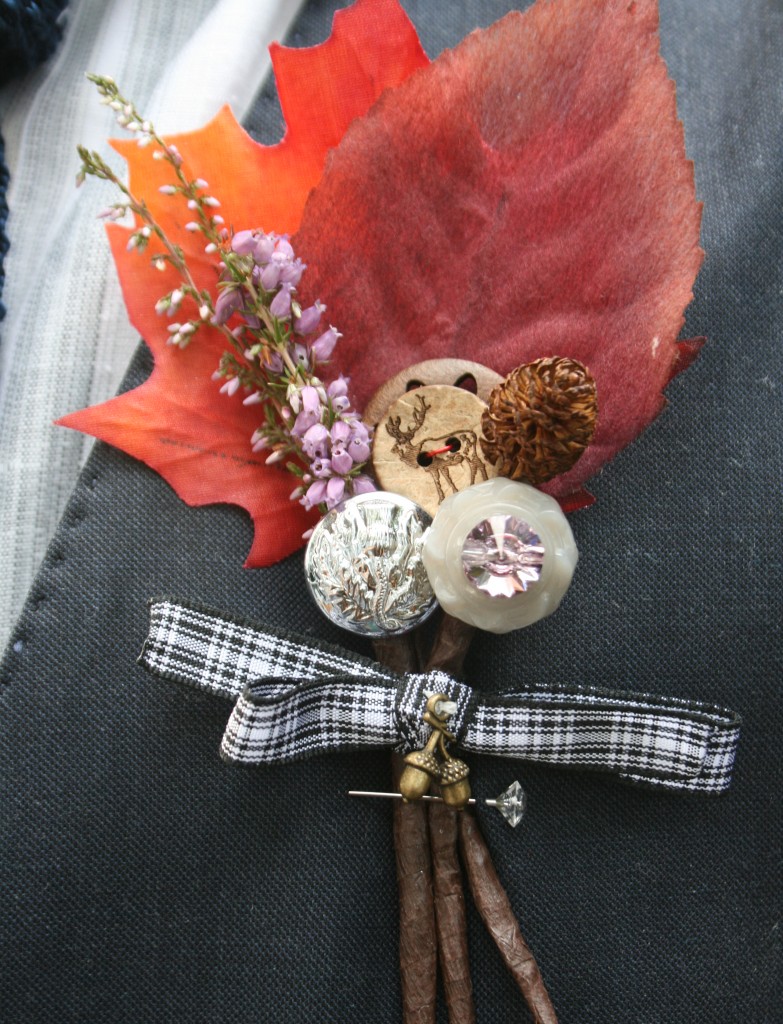 Vintage weddings is a popular term frequently bandied around... and whilst we can quite easily envisage pretty lace gloves, cloche hats and tea length gowns for a bride, knowing where the groom can fit in is a question less asked. Fear not, my good readers, for today we have Emily from Buttonbunches, creator of all things pretty and major lover of vintage to answer a few of our questions, and clear up this vintage groom malarky!
I'll start by popping the question…
what is 'vintage', anyway?
Here's the Oxford English Dictionary definition: 
'The time that something of quality was produced'
This definition is perfect.  It means there's something for everyone.  Interpret it how you will.  Vintage is personal. Essentially - it's nostalgic.  There's a time and a style that all of us can relate to and take inspiration from.
What's a vintage wedding?
A wedding is a unique celebration when a new phase in your lives begins.  That's why weddings that look back to the past and include some of the couples' favourite things work so well.
You might be fans of vintage art and design, fashion, film or music or feel connected to a certain era.  Let this show on your big day.  Vintage is a popular wedding theme in many different guises – think tea party with hand-made bunting and your Granny's china, 50's rockabilly or 1920s Gatsby inspired glamour.
It doesn't have to be obvious.  Your theme might be 'daisy yellow' but include vintage elements, like your choice of transport, food and drink, or a bouquet created from vintage buttons.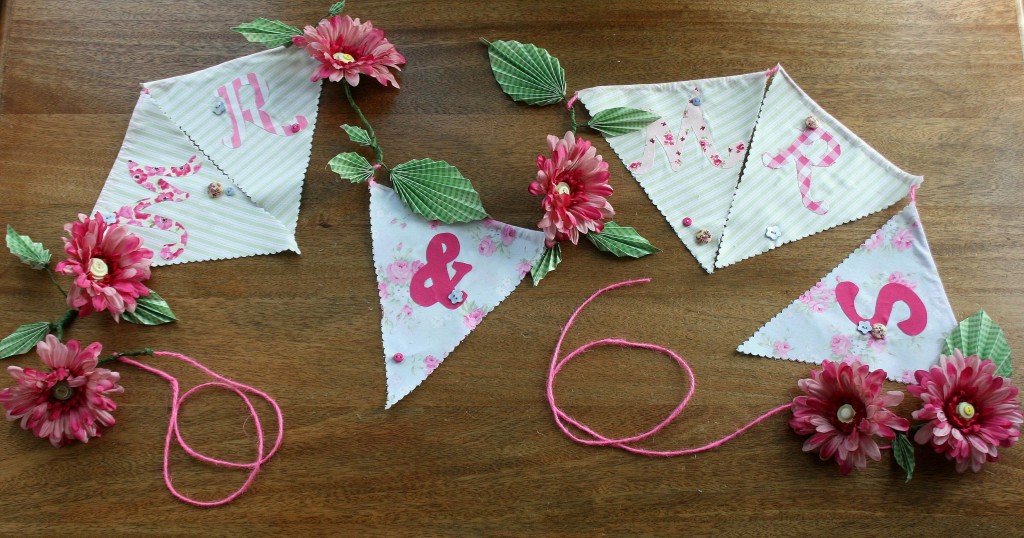 How does the Groom do vintage?
The vintage theme is there in all the current trends for grooms – a wider range of colours, mis-matched groom and ushers and the range of popular eras.
It's not all about looking smart or traditional, it's about being comfortable and confident in what you're wearing on the day that you throw the biggest party you've done in a while.  Time to show your individual style.
You don't have to buy brand new.  Tailor a suit that belonged to your Grandad and browse the internet and charity shops for the perfect item.  But it doesn't have to be the original article, a vintage theme is often 'vintage inspired'.
If you are looking for something new, take a walk off the high street and you'll find gentlemen's outfitters who hire tweed or cashmere suits in vintage styles and a range of colours. When you find a great formal hire shop, remember you don't have to make it a one-stop shop for all the accessories too…
The accessories? 
Ooooh, my favourite part.  Don't forget to accessorise!  Anything goes.  Think about the photos you can have on the day.
Take a peek at my Pinterest board for a bit of inspiration:
http://www.pinterest.com/Buttonbunches/vintage-groom/
Here you'll find….. top hats and flat caps; pocket watches and dress canes; knitted ties and bow ties; waistcoats and braces; tweed and linen; floral and mis-matched colours; brogues and converse.
It doesn't all have to be reminiscent of the same era - you're not creating a BBC period drama, after all. The mini-grooms on our own day wore a top hat, knitted tie, Vans trainers and, of course, vintage buttons in their handmade buttonholes.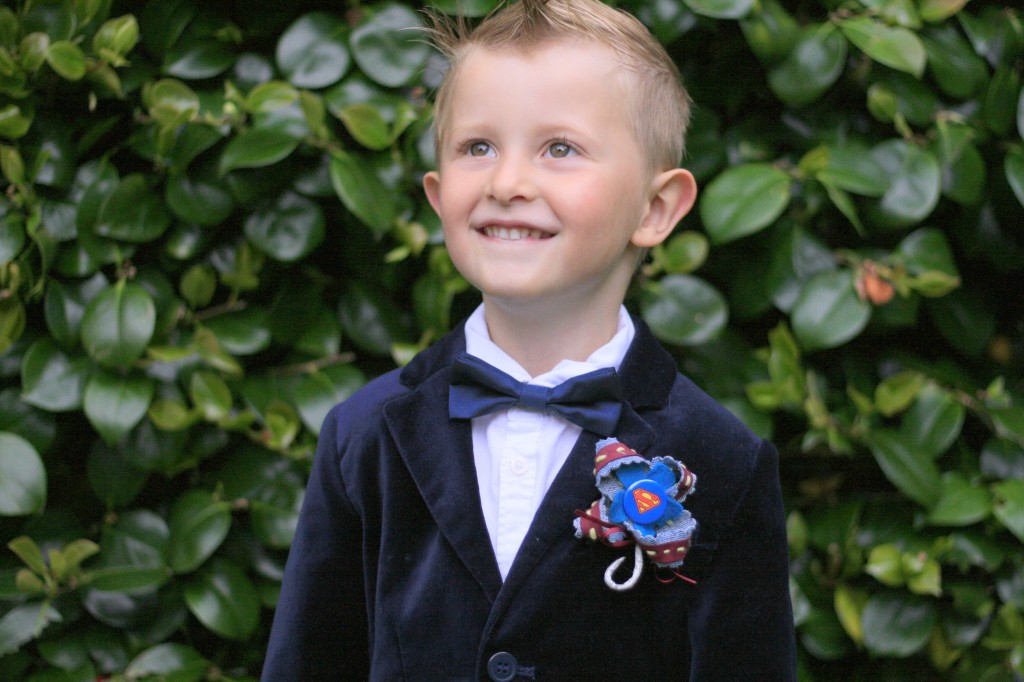 Is the buttonhole really important? 
The history of the buttonhole goes back some time…. A medieval knight wore his lady's colours on his chest to show his commitment.  The buttonhole worn by a Groom is a symbol that he's promised to marry.  It's also said to give good luck and ward off evil spirits. Quite important then.  It can be a nice way to give significance to other members of the wedding party too.
Some may have views that you should keep to a single white carnation, but I say use it to compliment the Bride's colours and then have a little fun.  A buttonhole handcrafted with vintage buttons is a lovely keepsake.
Where to start?
The good news is that the vintage wedding is well catered for.  Vintage style bands, vintage cars, vintage style photography and videography, vintage recipe cakes, linen and china hire – you can find local suppliers for all of this and more on WoW. So relax and enjoy planning your big vintage day.
Emily x
Emily also has a beautiful selection of button bouquets and accessories, which you can view here. If you'd like to get in touch with her to discuss your wedding, you can do so here.