A Kentish Castle Wedding - Sally and Paul
Sally and Paul had the most romantic fairytale wedding at
Scotney Castl
e
.  Sally was up bright and early for the morning prep at 
The Vineyard
, a gorgeous elite pub in Lamberhurst to find wonderful Katherine from 
Florist in the Forest
 putting the finishing touches on the floral arch. Sally was being pampered by a dream duo of Ellie from 
The Beauty Aisle
 and Liz from 
Simply Beautiful Wedding Hair
. There was such a relaxed atmosphere, with chilled classics playing on the stereo and fizz flowing. Sally was so excited that she had found 'the one' dress at the fabulous 
Isabella Grace Bridal Boutique
 in Tunbridge Wells. 
Sally travelled the short distance to the Castle in a classic vintage car with her Dad and they arrived at the House to be greeted by some very excited visitors. As the bride and her father walked down to the Castle, they could just see Paul (the groom) stood waiting at the archway. Sally arrived and was serenaded by a violinist and harpist duo (Music Students for Hire). They played a beautiful version of Meditation Thais by Massenet. Sally recalls that as they started to play the ceremony music, the sun came out in full beam and shone brightly across the castle courtyard. It was a moment she would never forget. The acoustics in the castle courtyard were impressive, the music played perfectly and as it built up to a crescendo it bought a tear to everyone's eyes. It was a fairy tale. The ceremony was beautiful and afterwards the bride and groom, and guests went behind the castle ruins for their group photographs.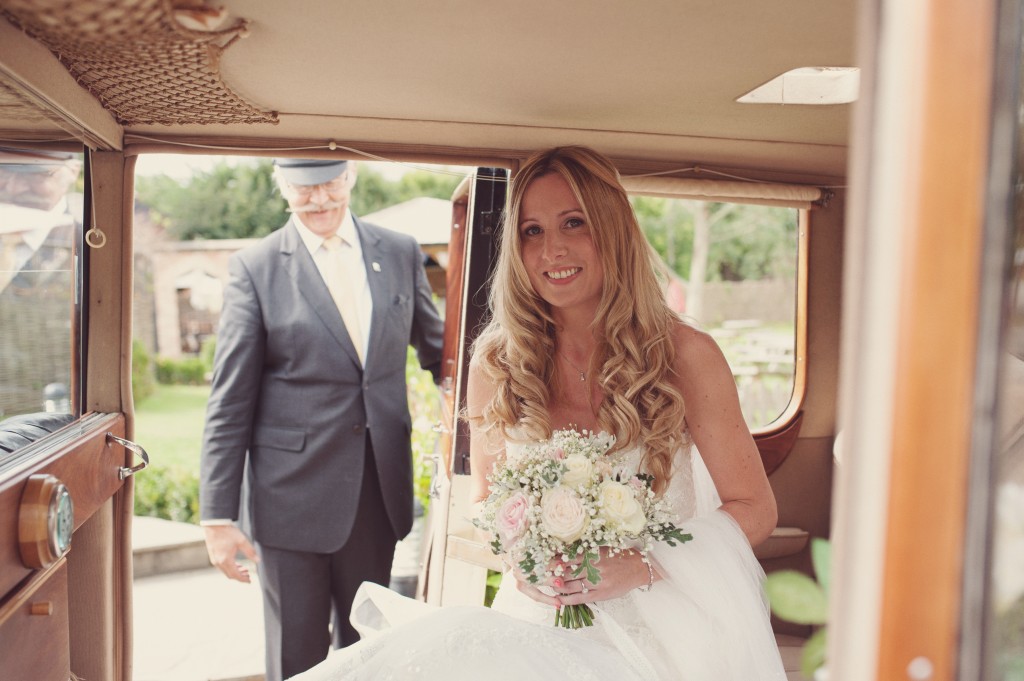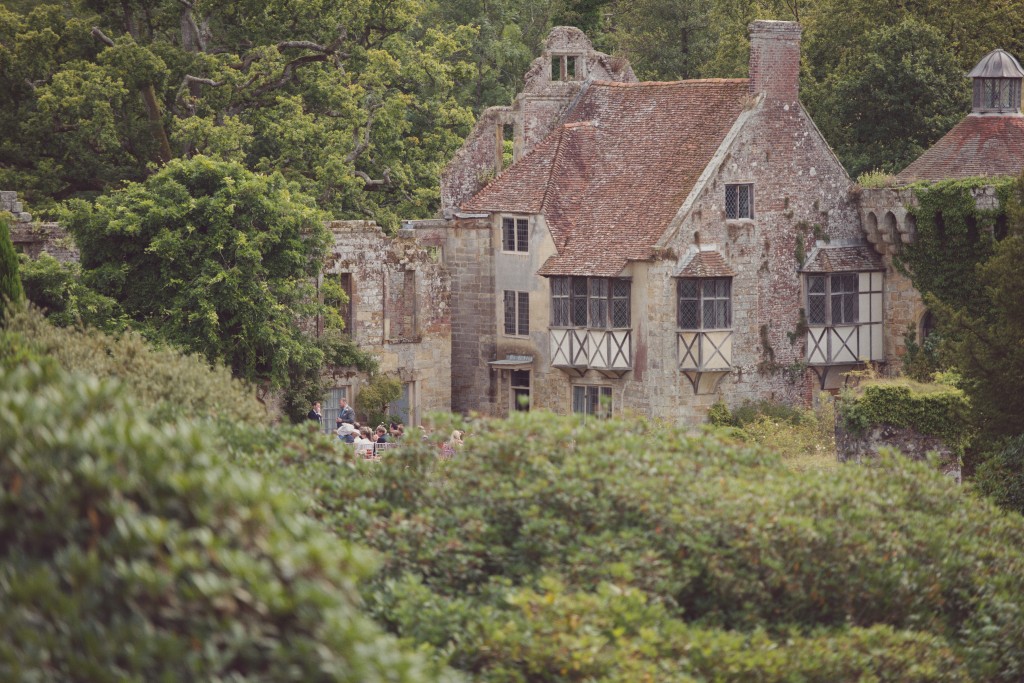 Sally and Paul totally adore the Castle and had planned in 45 minutes of portrait time with Photographer Rebecca Douglas in their wedding timeline so that they could take in the scenery and spend some treasured time together just moments after becoming husband and wife. 
The reception took place at The Vineyard, Sally's Uncle piped them in, wearing full Scottish dress and everyone was waiting to blitz them with confetti. The reception was really relaxed and the children were enjoying their goody bags! The pub is very quirky and has lots of cool decor and the tables were elegantly dressed with flowers and it looked stunning.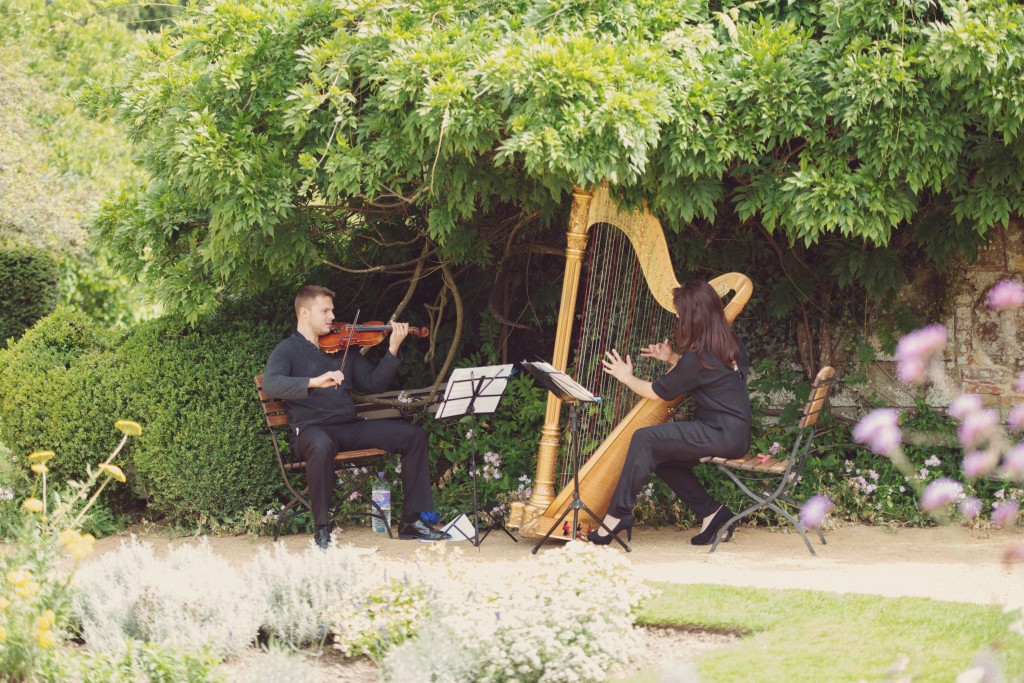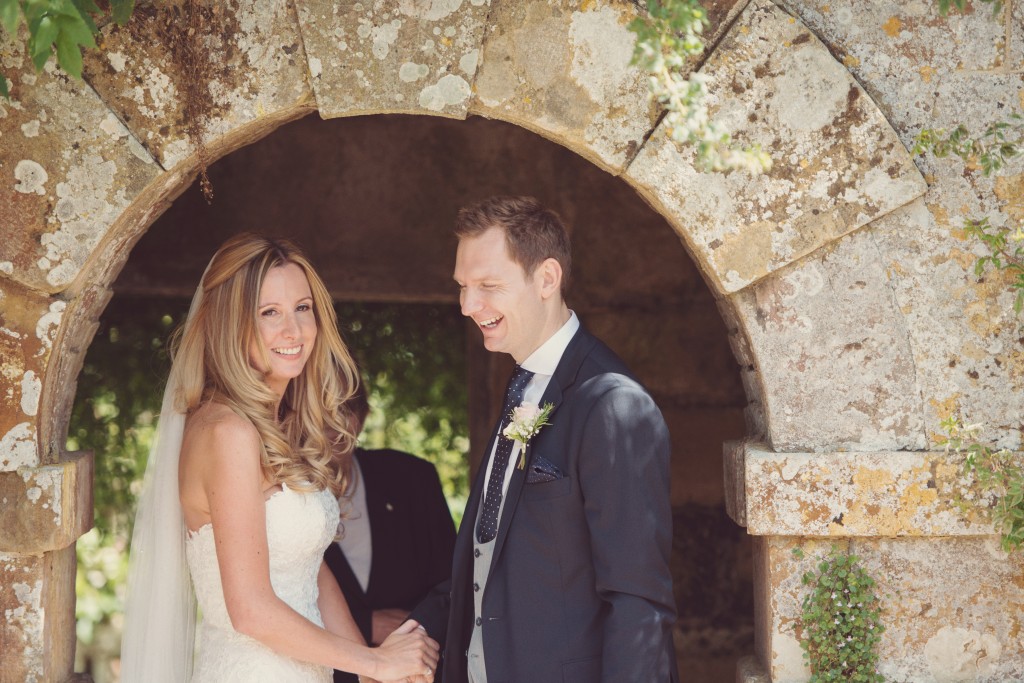 After dinner and the speeches, Sally and Paul had a super first dance with some serious moves and one of Paul's friends got Sally's 93 year old Nan up for dancing too! As night drew in Sally had organised some sparklers and so Sally and Paul and a group of guests had some dazzling fun. 
The wedding was really a fairytale from start to finish and was the happiest day of their lives. It was made so special by the selection of talented and professional suppliers from the photographer and videographer to the musicians at the castle and driver of the wedding car.