Can you really keep all of your wedding guests happy?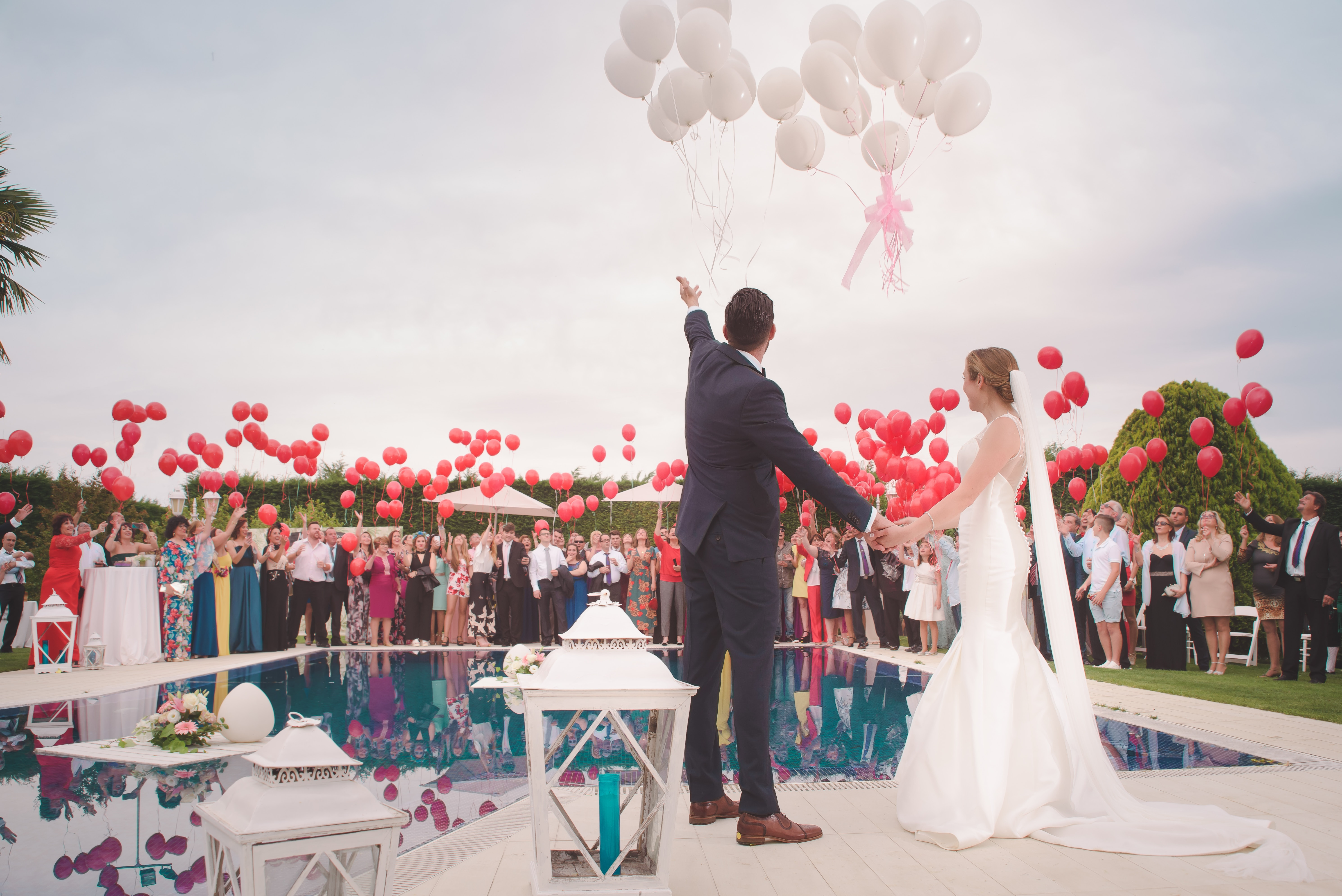 So, you are getting married and you of course you want your wedding to be the best day ever, not only for you and your partner, but for all of your guests as well. You may be wondering how on earth you are going to please everyone! In fact, you are probably being told by those closest to you that it is impossible to please everyone, so give up trying!
If you are thinking the only people who really matter on your wedding day are you and your loved one, you may want to think again. If wedding guests aren't given proper consideration it could end up spoiling your day much more than you imagine. You want your guests to be talking about your wedding for years after in a good way, not because they deemed it a disaster.
Actually, while it may seem like an impossible task, with a bit of thoughtful planning, keeping all of your wedding guests happy on your big day is in fact entirely achievable.
To keep your guests happy, you don't have to go way over budget. In fact, you may want to scale back on some of the things your wedding guests don't care about, such as the beautiful invitations that will end up in the recycling bin, or the expensive table linens you've been insisting on (most guests won't notice if they have a higher thread count or not). Guests won't actually care about the designer label in your dress either, so think twice if you are only choosing a mega expensive dress to impress your guests.
To make sure your wedding guests have the best time ever, you need to heed these three things.
The cost of attending a wedding
Attending a wedding isn't cheap. There's the cost of a new outfit, transport costs, possibly a night in a hotel, or if you are getting hitched abroad, there's a whole holiday package to consider, plus a wedding gift, and drinks at the bar. This lot can add up to a considerable amount for a wedding guest.
The Independent recently reported that attending a wedding is now more expensive than ever, with the average cost to British wedding guests a staggering £391 each!
Seriously - if your wedding is a super luxurious affair, don't be disappointed if some of your guests can't afford to make it. Being a wedding guest on a budget isn't easy, so if you've picked a faraway destination, are imposing a strict dress code, or have a ridiculously expensive wedding gift list – don't be surprised if some invitees politely decline.
Cost is definitely a consideration if you really want to include everyone in your wedding plan. Remember hotels are the largest expense for wedding guests so think carefully about your choice of location. Either go local so guests don't have far to travel or pick a place where accommodation for guests is included or cheap.
Some youth hostels offer civil ceremonies, for example, and are set in some impressively grand manor houses, in really picturesque British locations. YHA weddings offer fun and cheap accommodation and guests who prefer more luxurious accommodation can stay in nearby hotels. Some youth hostels even have a bridal suite! It's a quirky alternative that could make your wedding stand out from the crowd and not break the bank (for you or your guests).
Catering for dietary requirements
The wedding breakfast is a big part of any wedding and even if you don't follow the traditional format, you will likely be offering food to your guests at some point during the day, perhaps more than once.
As much as you may be rolling your eyes at the idea of catering for fussy eaters, dietary requirements are a serious consideration. Nut, dairy, egg and wheat allergies can cause serious damage and in extreme cases even death. Many people are also more health conscious these days about their food choices. Vegan, paleo and gluten-free diets are increasingly popular.
So, how do you plan for attendees with special diets? Be sure to ask attendees at the invitation stage what special dietary requirements they have – you don't want any surprises and disappointments on the day itself.
As much as it may seem a pain, and even though there may be additional cost involved, it is vitally important that all of your guests are catered for – a negative experience will be shared much more freely than a satisfactory one and you don't want your wedding to be remembered as the food disaster.
Dietary restrictions, even if they are personal choices should never be taken lightly. Most important of all, don't let your guests go hungry. Food is one of those wedding details your guests care about.
The wedding reception: giving your guests a good time
It may not be possible for your wedding to be all things to all people, but think twice about your extreme tastes if you want your wedding guests to be happy and enjoy your special day. Obscure songs may be your thing, but they won't help your guests to hit the dancefloor and get into the groove.
Apart from seeing you tie the knot, the wedding reception party is the bit that your guests will be looking forward to most. This requires good snacks, no queues at the bar, a thoughtful playlist or decent band, some entertainment surprises, and some space where your non-dancing guests can relax and not have to shout over each other.
Your wedding is a social event. With some thoughtful planning, you can make it a day and night to remember for everyone.