Bespoke Wedding Shoes With Solely Original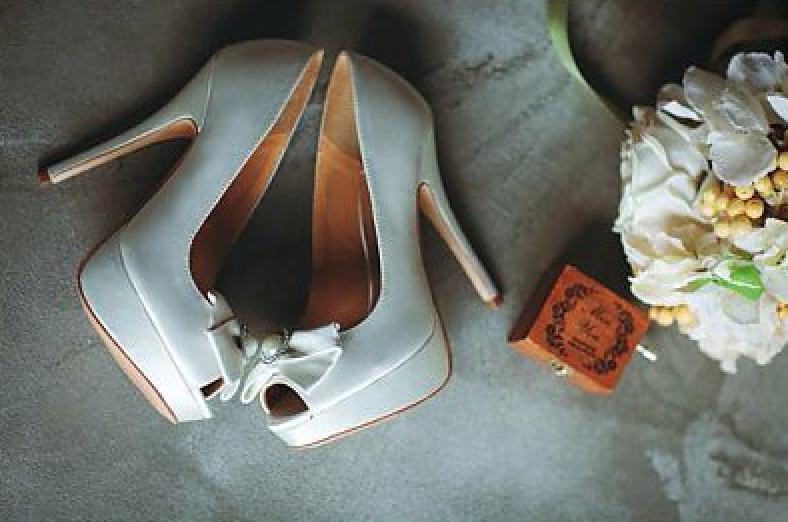 Have you found your sole mate? Finding the perfect pair of wedding shoes is a tricky task. They need to fit well, be comfortable all day long, and, of course, look fabulous! Our friend's at Solely Original are offering you the chance to WIN a bespoke pair of wedding shoes (worth £150!), designed exactly how you want them!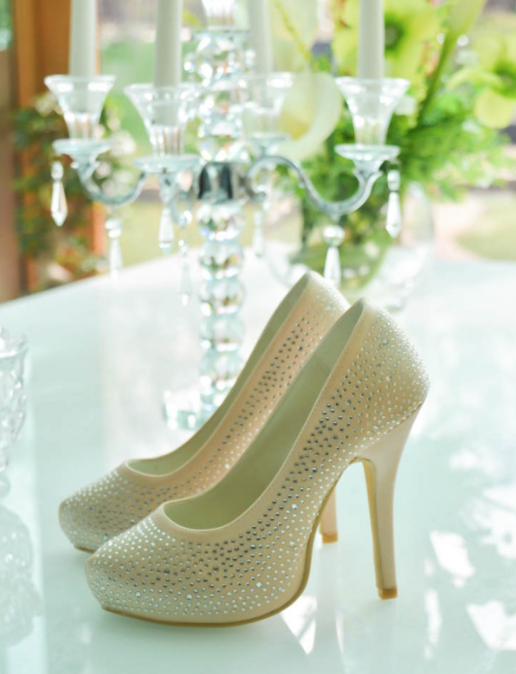 Click here to win a pair of Solely Original shoes worth £150
Two years ago, Iris was a fashion conscious city professional with a penchant for wearing beautiful high heels. But while the shoes were always pretty, they were never comfortable. It was this frustration that led Iris to start Solely Original. The now 1.5 year old technology fashion start up has implemented a 3D technology that allows women of all foot shapes and sizes to design their own bespoke shoes on the company's website. The company targets women who want their shoes to have a special design, but also those who have trouble finding not only beautiful, but also comfortable shoes. That's why Solely Original offers the 'Bespoke Fitting Service'. Customers are invited to choose between a standard size and a custom size. Once the custom size option has been selected upon checkout, a fitting kit will be send out to get the customers' measurements.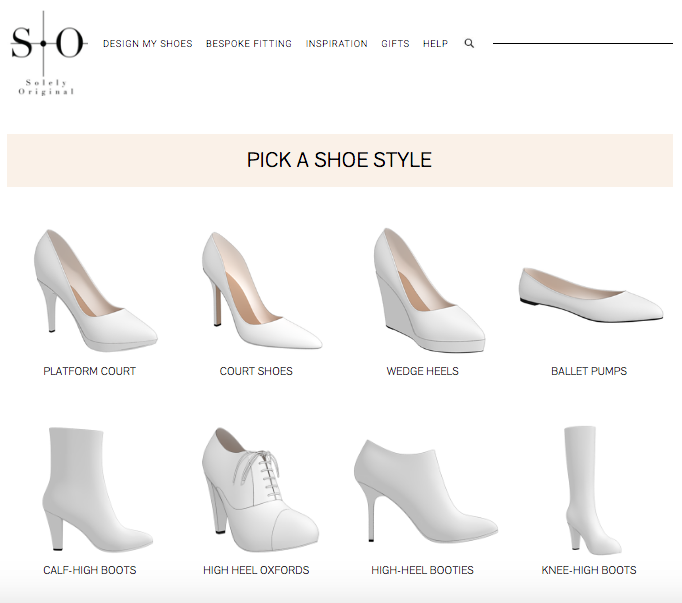 A big percentage of Solely Original's clientele are future brides. Of course, finding the right pair of shoes for your feet is never an easy thing, but it's even harder when you're looking for the right pair for your wedding. Not only do the shoes have to complement your dress – the shoes will also have to be comfortable enough to carry you through the biggest day of your life.
The website's 3D shoe designer gives women a lot of options for different styles and designs, but, should a customer have a special design in mind that cannot be created in the 3D shoe designer, then Solely Original is happy to put in the extra effort to make shoe dreams come true. Whether it is your own heels, fabrics or shoe accessories you would like – Solely Original believes that choice is only limited by a lack of imagination!
Imagine, a perfect pair of wedding shoes, designed by you, exactly how you'd like them and perfectly fitted! You can win a pair of bespoke Solely Original shoes worth £150 by filling out this short survey about your wedding... click here to start.
Tc&Cs: Competition closes at midnight 10th July. A winner will be notified within 7 days by email. Only one entry may be made per person. The prize consists of one pair of bespoke Solely Original shoes up to the value of £150. Solely Original and Wedding Planner reserve the right to cancel or amend the competition. You are agreeing to be contacted by email by Solely Original and Wedding Planner only.