Annie & Henry's Magdalene College Inspired Real Wedding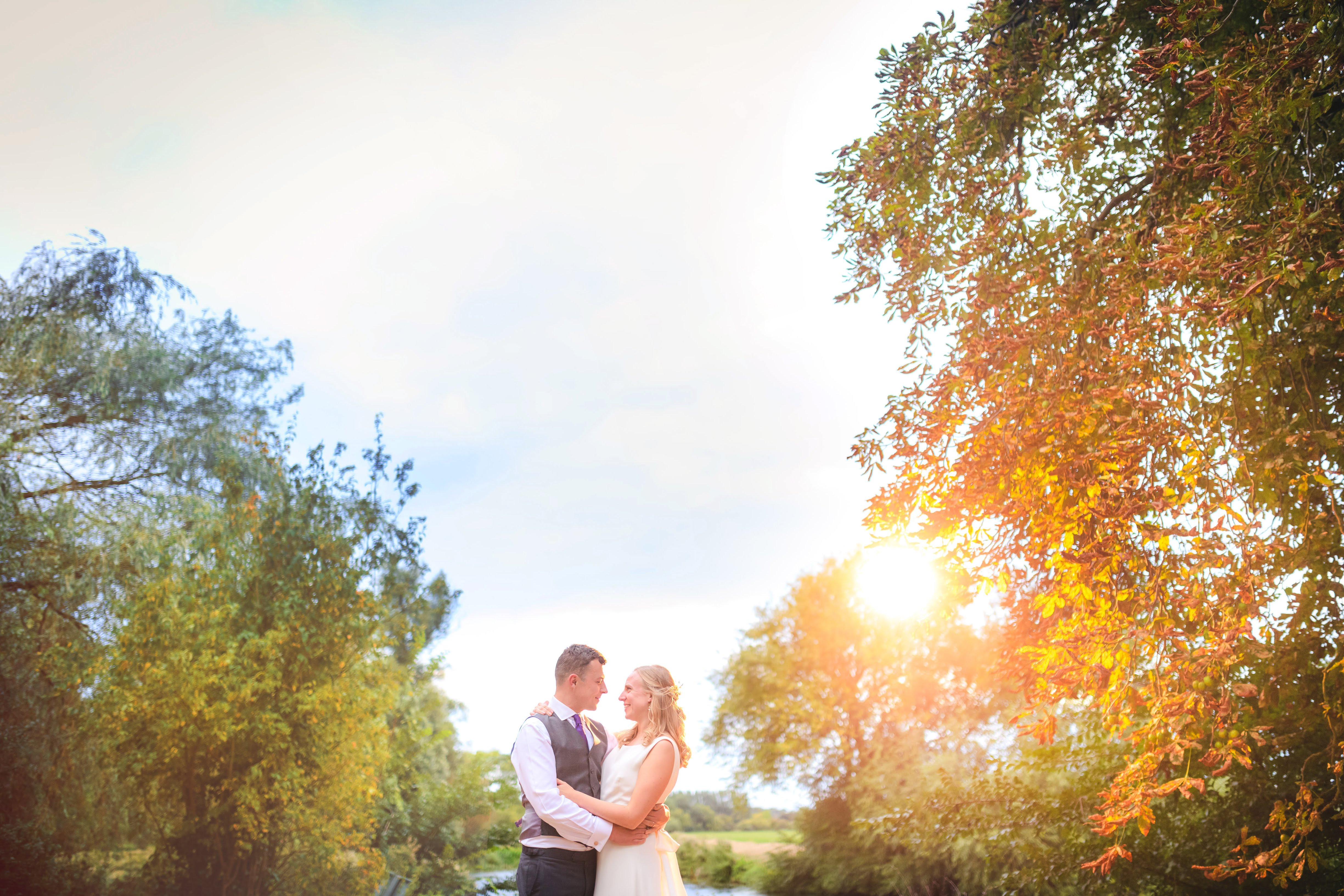 In September 2018, Annie and Henry tied the knot in a gorgeous ceremony at the beautiful and historical Magdalene College at the University of Cambridge – where their love story began. The couple drew inspiration from their venue and sought to create a beautiful wedding with hints of a May Ball feel. We sat down with the lovely bride to find out more about this truly special real wedding.
Can you tell us a bit about how you met and the proposal?
"Sure! We met at university when I was a fresher and Henry was a third year – we both went to Magdalene College, Cambridge, where we had the ceremony of our wedding:
We first kissed at this cheesy event at the student club called mistletoe madness, where buckets of mistletoe were handed out. So our first kiss was not that romantic, with sticky floors, and Henry dangling a piece of mistletoe above our heads
Henry proposed on the balcony of the OXO tower on the morning of New Year's eve. It was perfect in many different ways: the OXO tower was always where we'd celebrate anything together like promotions or new jobs so it had a lot of meaning. And as we live in Chicago but are originally from London, it was lovely for us to be able to celebrate with our friends & family from London on NYE straight afterwards. Also, as it was in the morning, we had the place to ourselves except for a few waiters and waitresses, so I wasn't too self-conscious!"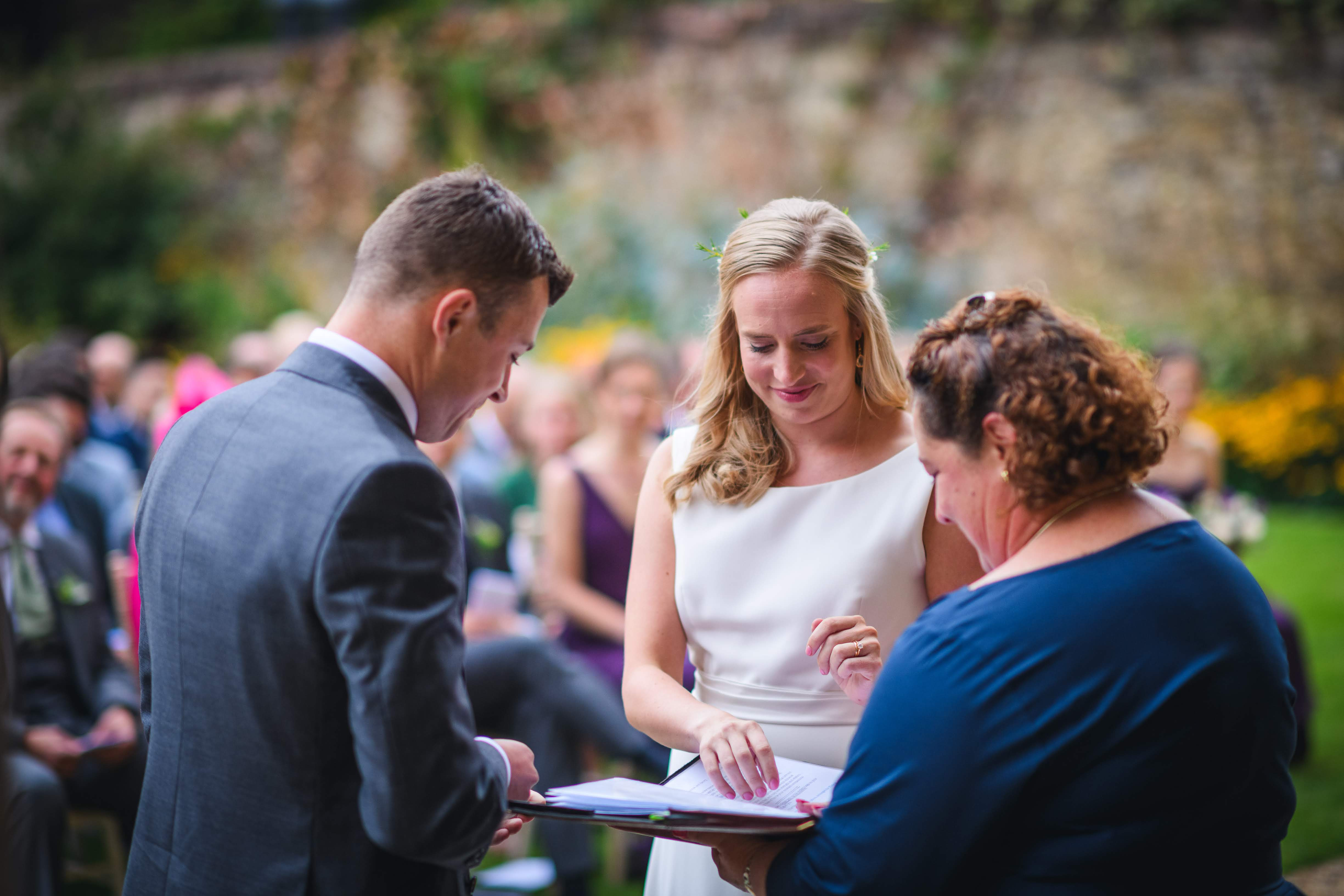 Did you have a wedding theme and if so what was it?
"There was no official wedding theme. We did have a bit of a design in the back of our minds, to make it a little bit like a Cambridge May Ball. We were both on the committee of the Magdalene May Ball in 2009, and I'd always said if we got married I wanted a May Ball wedding. We designed a few of the activities at the wedding like around this (we had a shisha tent, and a silent disco), drunk the same champagne (Joseph Perrier) and had a wedding brochure similar to our May Ball one."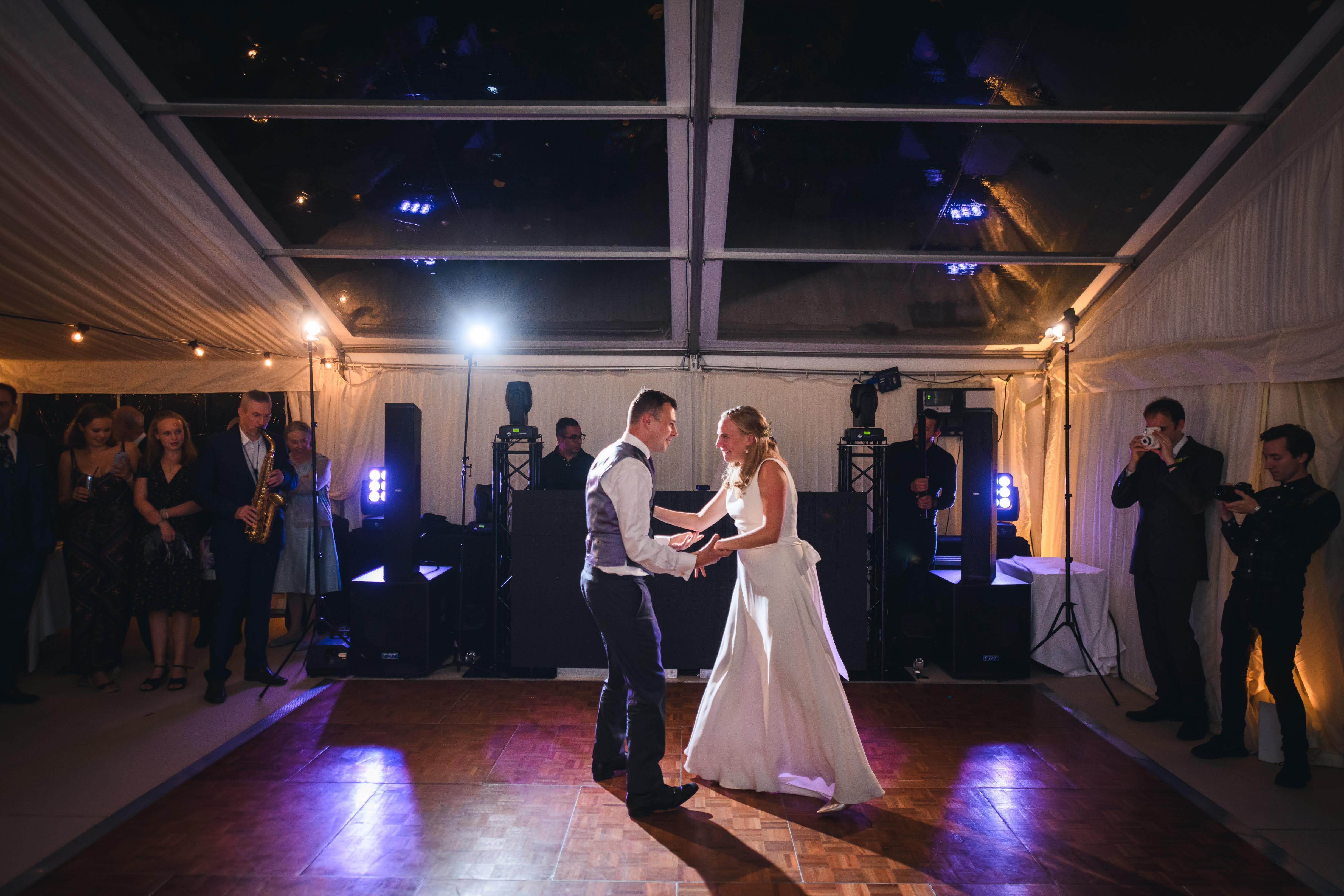 What was it about Island Hall that appealed to you? Did it take a long time to choose the venue?
"We loved Island Hall the first time we saw it. It is a beautiful building and gardens, but what appealed most was that it provided a blank canvas for us to design the wedding we wanted. We were able to pick the marquee, the food & drink, and the activities. I was initially hesitant about the venue being a little further out of Cambridge where we held our ceremony, but we decided to make the journey an event – with red London buses up to the venue, and a party bus home from the venue. It didn't take us too long to pick it, we came back from Chicago for a weekend and viewed a whole bunch of venues at once, and Island Hall was a clear choice for us."
What were your 3 favourite things about Island Hall?
"The beautiful house and gardens, providing a stunning back drop for the ceremony wedding. The blank canvas Island Hall provided, giving us the ability to create exactly the vision we had. Partnering with Grace & Christopher, who were a pleasure to work with throughout."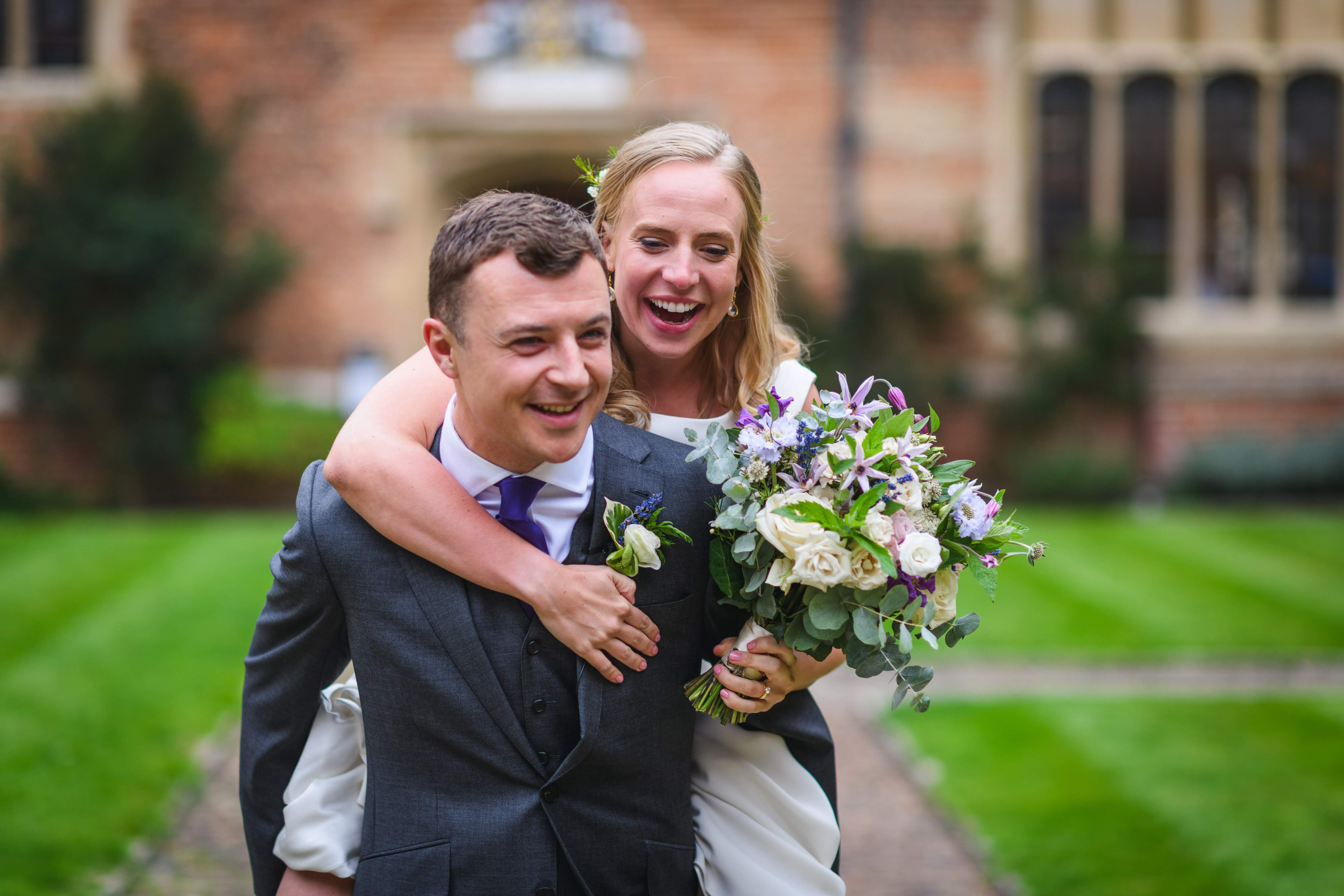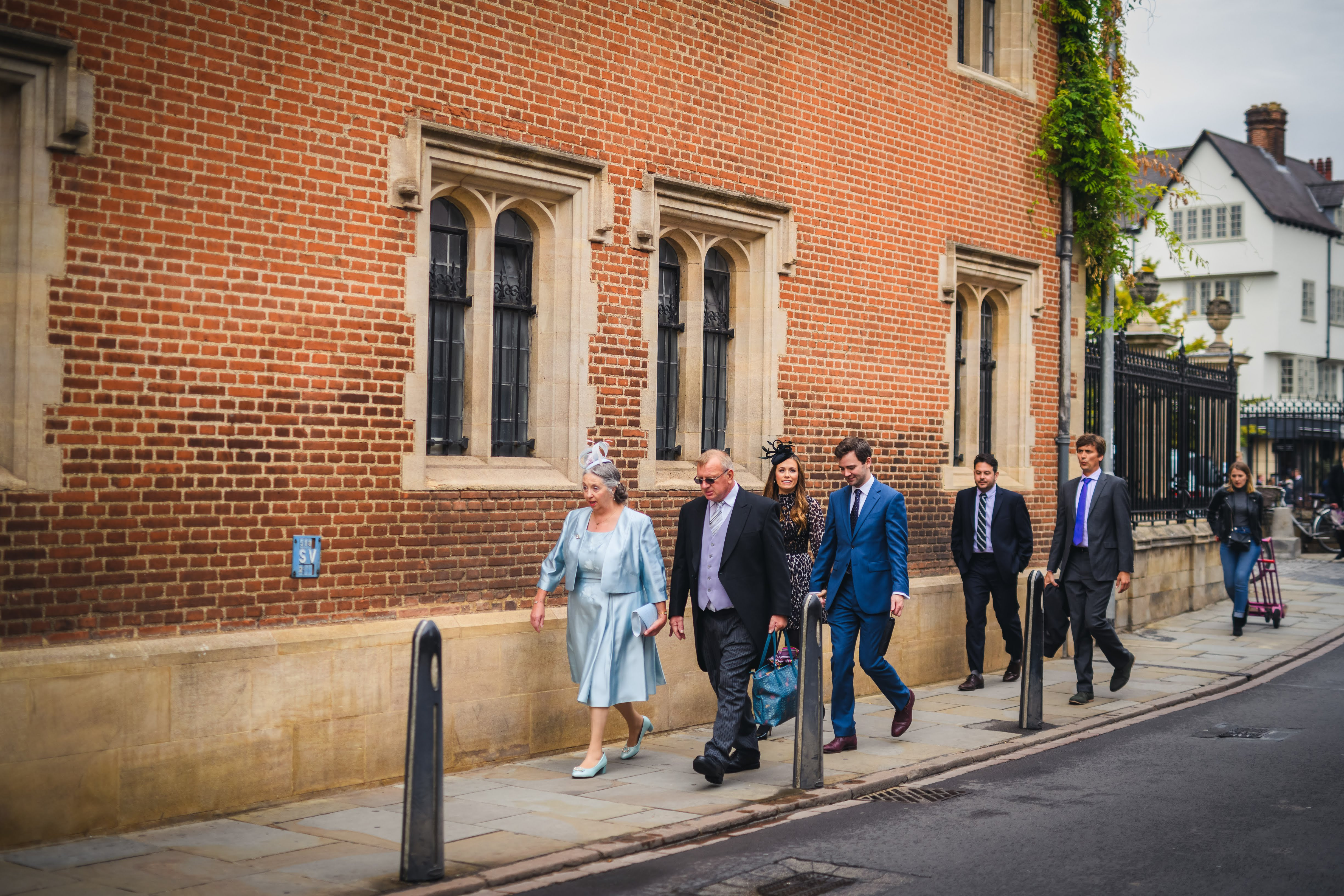 What were your favourite bits of the wedding day?
"There were so many highlights! It really was the best day of my life. My favourite part of the day was probably as the confetti cannon went off on the drop of our first dance (This Girl by the Kungs), all our friends joined us on the dancefloor and I could relax with my speech out of the way! Other highlights include getting ready with the girls beforehand, my Dad walking me down the aisle which felt really special, and the confetti tunnel as Henry & I walked back down the aisle."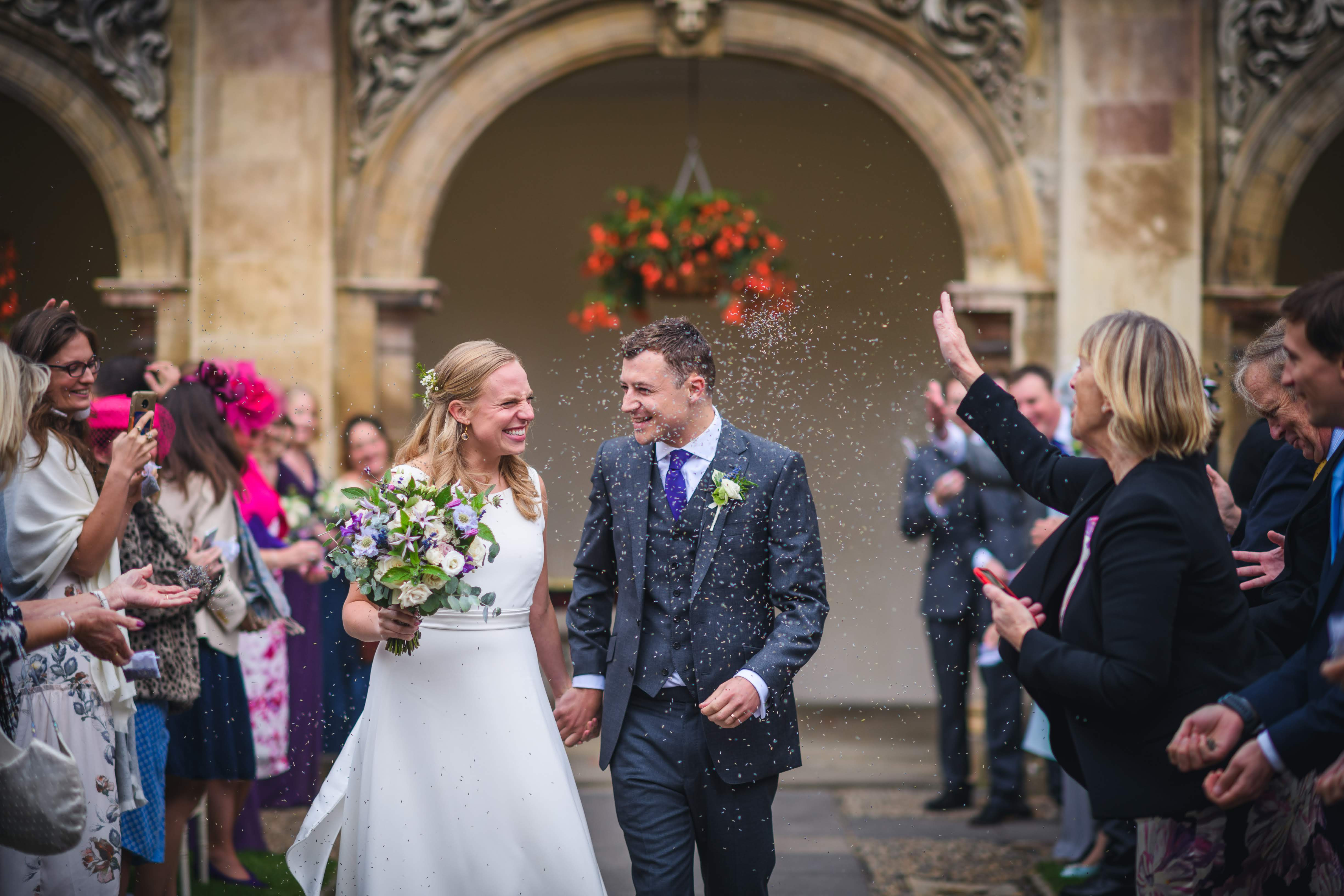 Any advice for future couples planning their weddings? And any specific advice for couples planning their wedding at Island Hall?
"DEFINTELY get a wedding planner… even if it is just on the day. So many people said how relaxed and happy we were on the day, and we could not have done that without our total rockstar wedding planner Louise Perry. Take visual snapshots of each phase of the day, so you can commit it to memory. I'm really glad we had both a photographer and videographers – we'll cherish the photos & videos forever. Specifically for those at Island Hall, I'd say take some time to think exactly what you want to represent you. It provides such a unique opportunity to make it your own, and it is worth putting that time in to think what that is."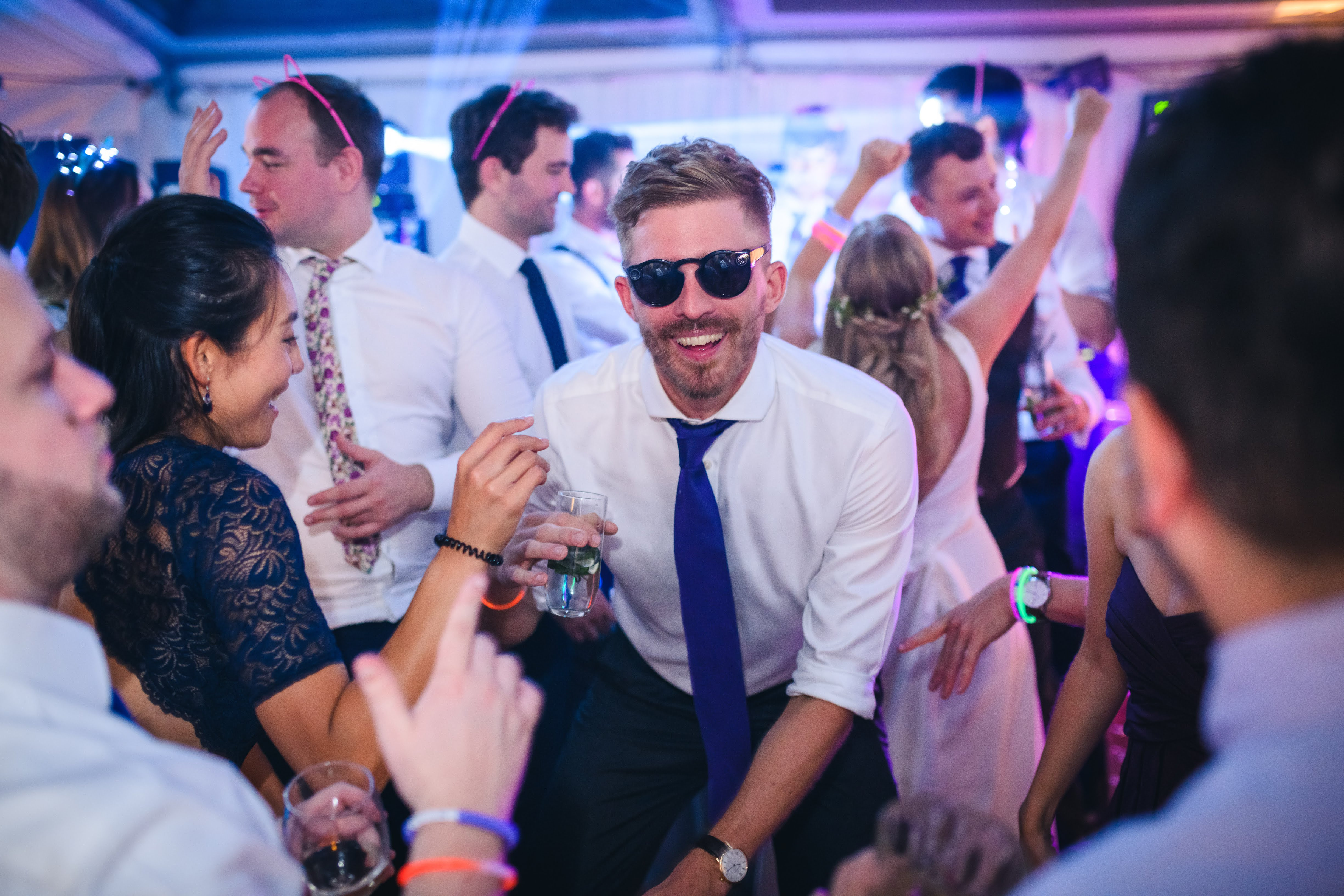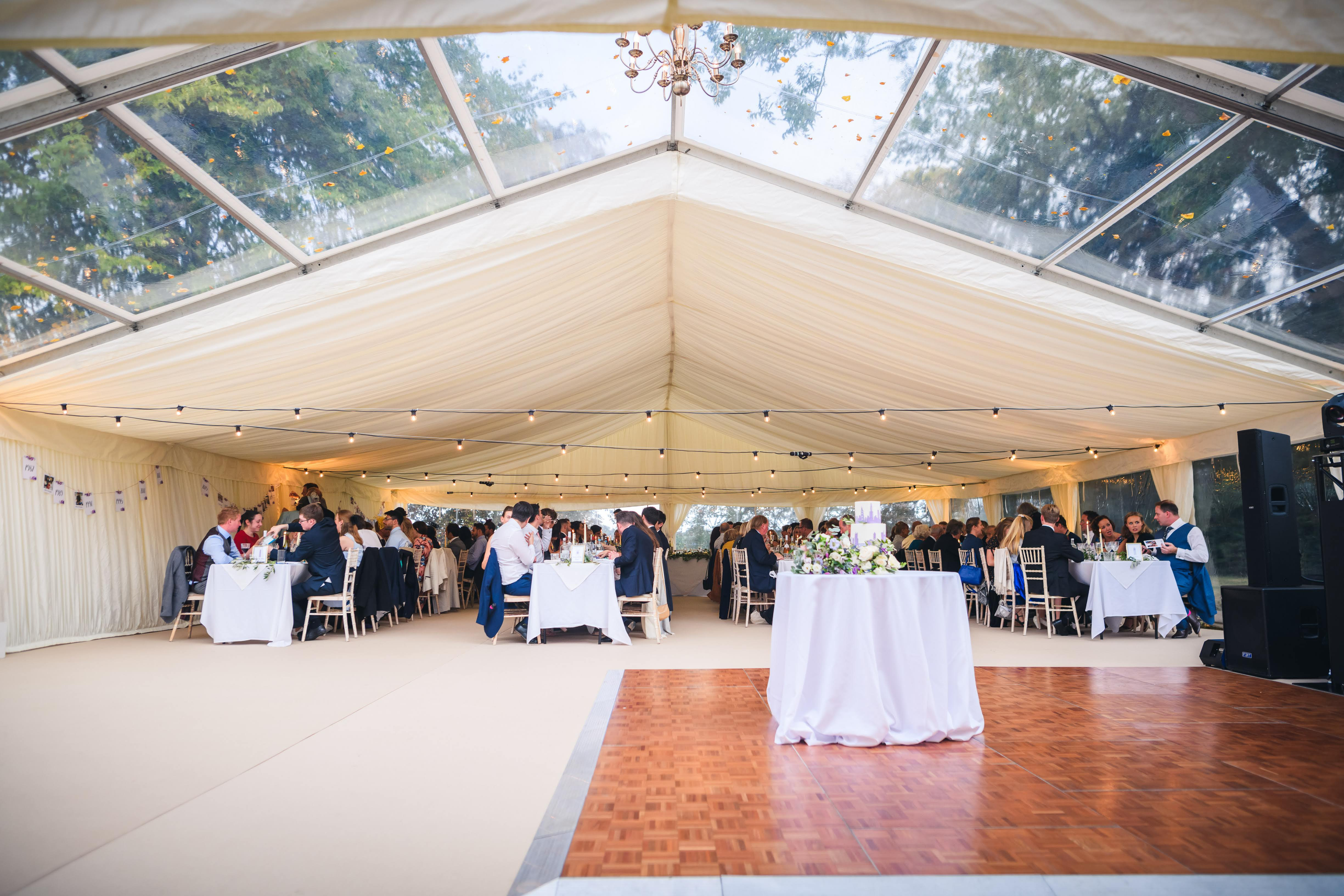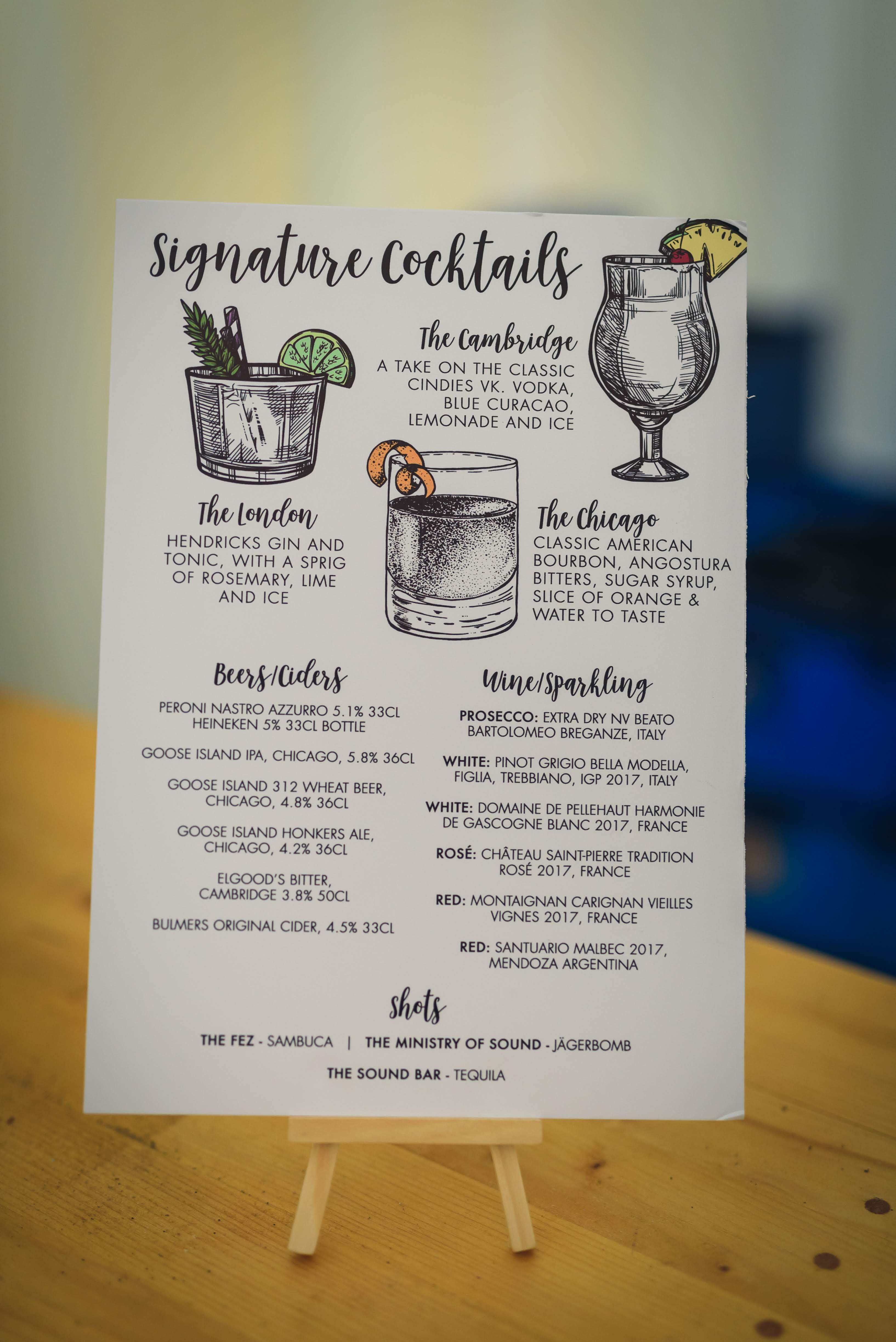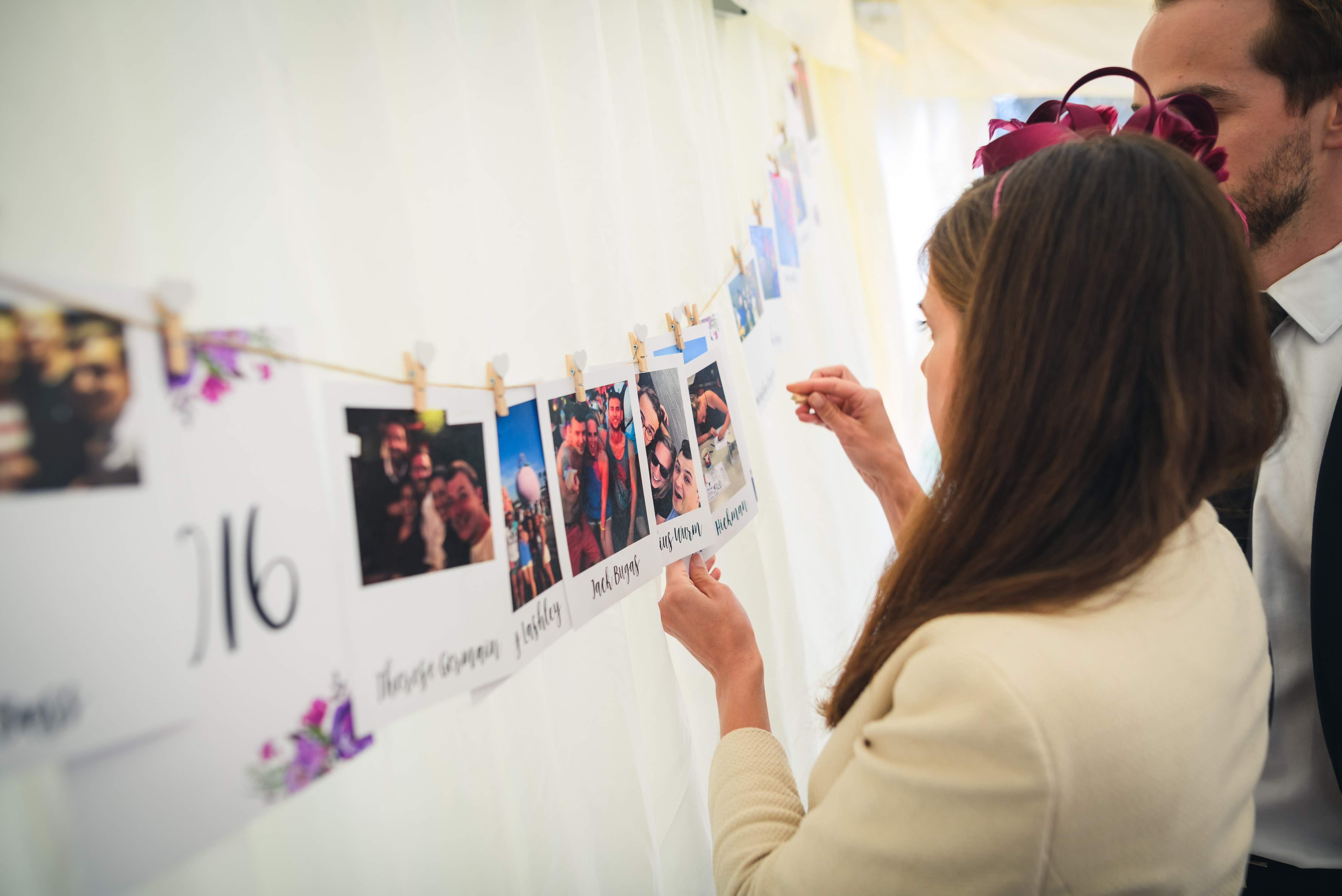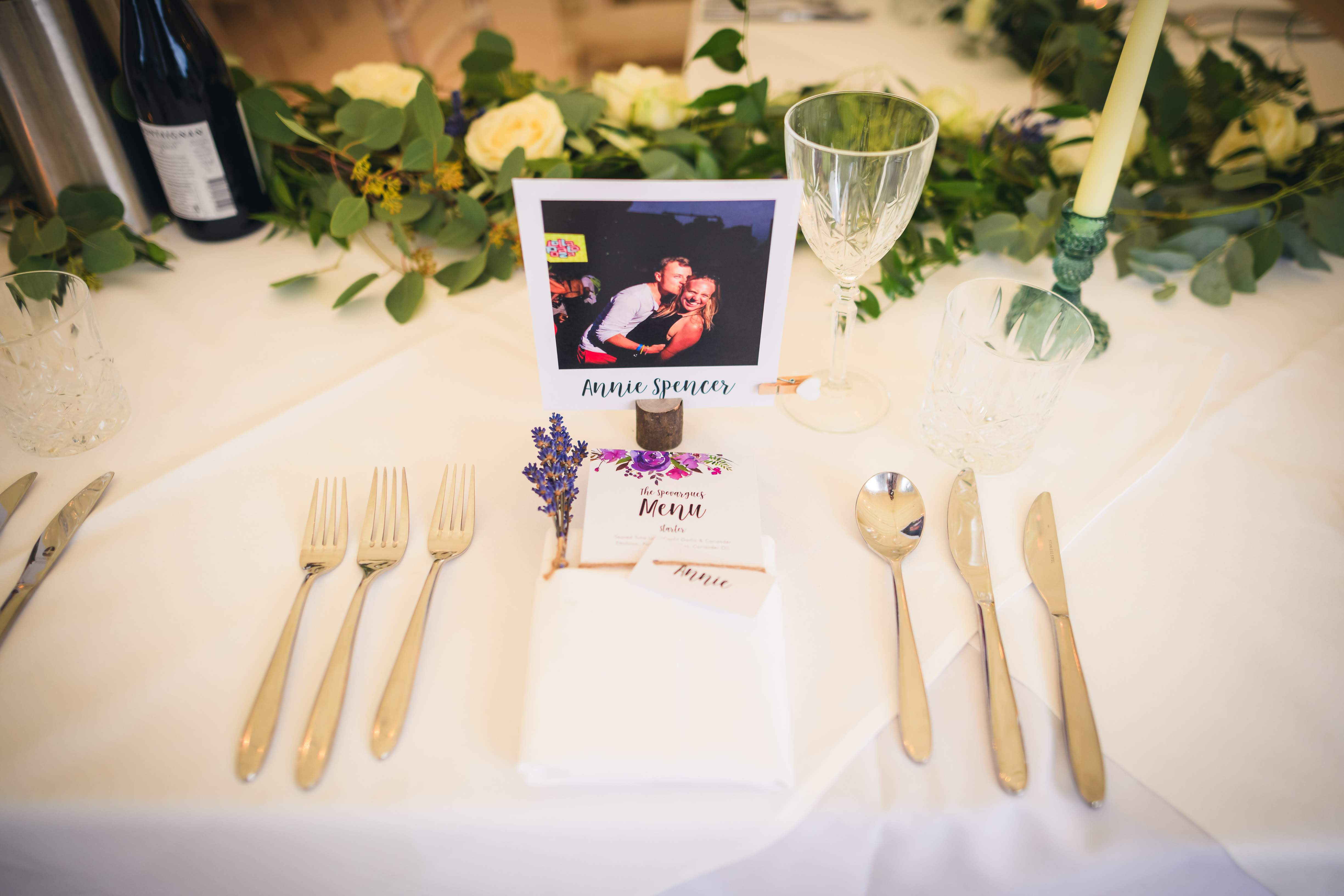 Who were your suppliers?
Yes! They were all amazing…
Planning:

Louise Perry @louiseperryweddings, @natalie_louiseperrywedding

Celebrant

: Julia Hill @juliahillceremonies

Dress

: Andrea Hawkes @andrea_hawkes_bridal

Hair & Make Up

: Tori Harris @toriharrisproteam

Flowers

: Blue Sky Flowers @blueskyflowers

Film

: This Modern Revelry @thismodernrevelry

Photos

: Justin Bailey @justinbaileyphotography

Reception Venue

: Island Hall @islandhall

Ceremony Venue

: Magdalene College @magdalene

DJ

: Sean Smyth

Saxophone:

Ian, Solid Sax (FB link

https://www.facebook.com/SolidSax/

)A