Tatiana & Taylor's Winter Lodge Wedding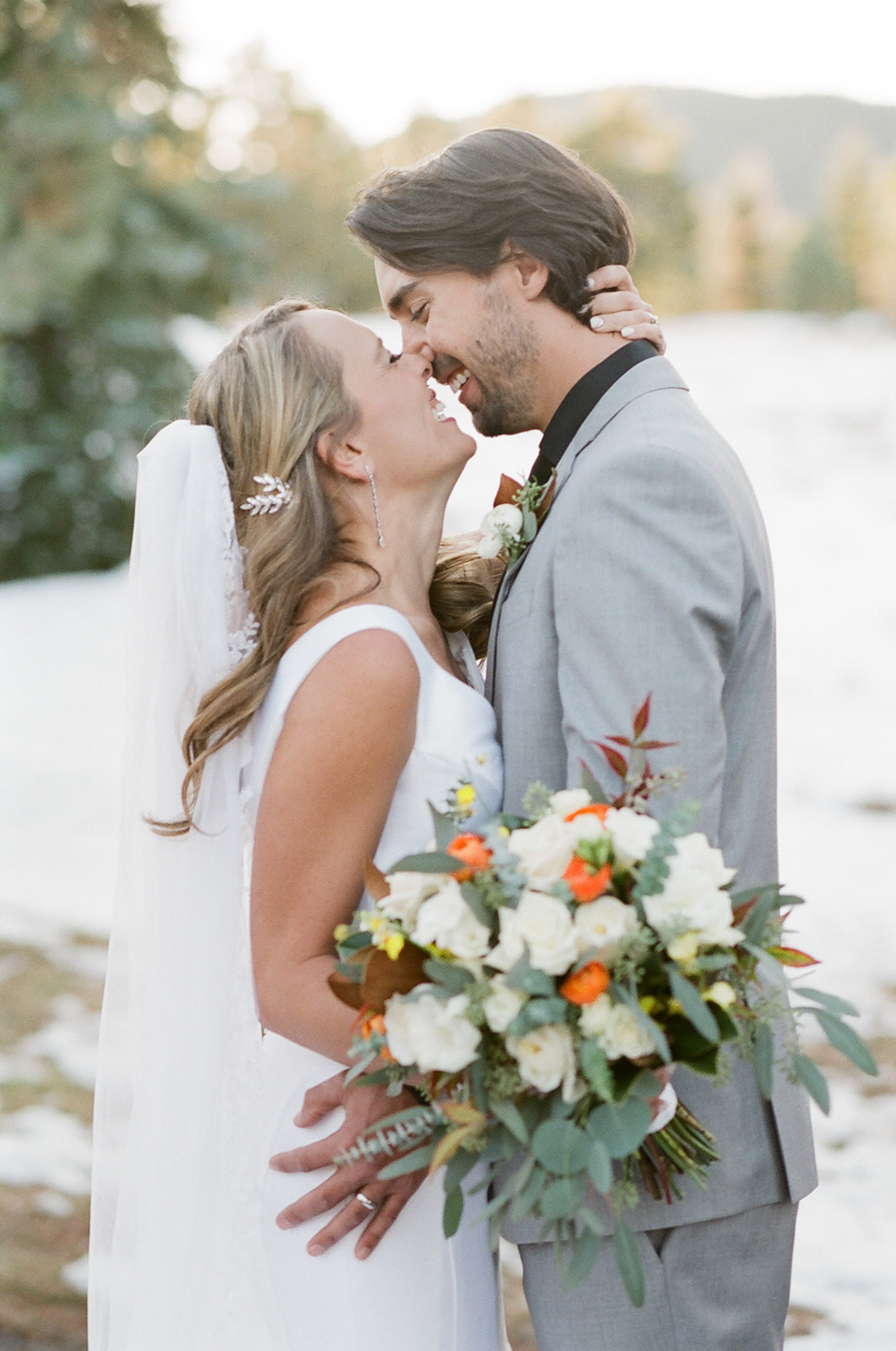 This love story begins in Tatiana and Taylor's home town of Basalt where they met. The couple love to go on road trips and it was on one of these trips on the Vermilion Cliffs that Taylor decided to propose. Finding the perfect spot to take a photo with their puppy Bodie, Taylor surprised Tatiana by dropping to one knee. While Tatiana originally thought he has slept and knelt down to help him, she soon released what he was trying to do.
The couple wanted a mountain and natural theme to their wedding. They chose a lodge that had the Colorado vibe they wanted, while remaining easy access for all their wedding guests.
What do you love most about your partner?
"He always keeps me on my toes. He challenges me to be a better version of myself every day."
How did you come to choose the location and venue?
"Honestly, we wanted to make our wedding easy for all of our friends and family. We travel a lot, but did not want to place that burden on our loved ones. Our venue made things easy for everyone as well. We kept the Colorado vibe which represents our everyday lives."
Can you describe what type of ceremony you had and how you were able to personalise it?
"We had a short Catholic ceremony the Monday prior to our Saturday wedding. So, we were able to keep the ceremony at the venue short and sweet for our guests."
Tell us about the dress?!
"Sareh Nouri makes beautiful wedding gowns, and the Mercer gown was simply elegant. I wanted to pick a dress that wouldn't distract from myself or the wedding. I wanted to be wearing the gown, not it wearing me."
What flowers did you use in the bouquet and at the venue?
"Eucalyptus, mixed greenery, white florals & magnolia leaves, with a touch of orange and yellow floral for the season."
How did you choose your table décor?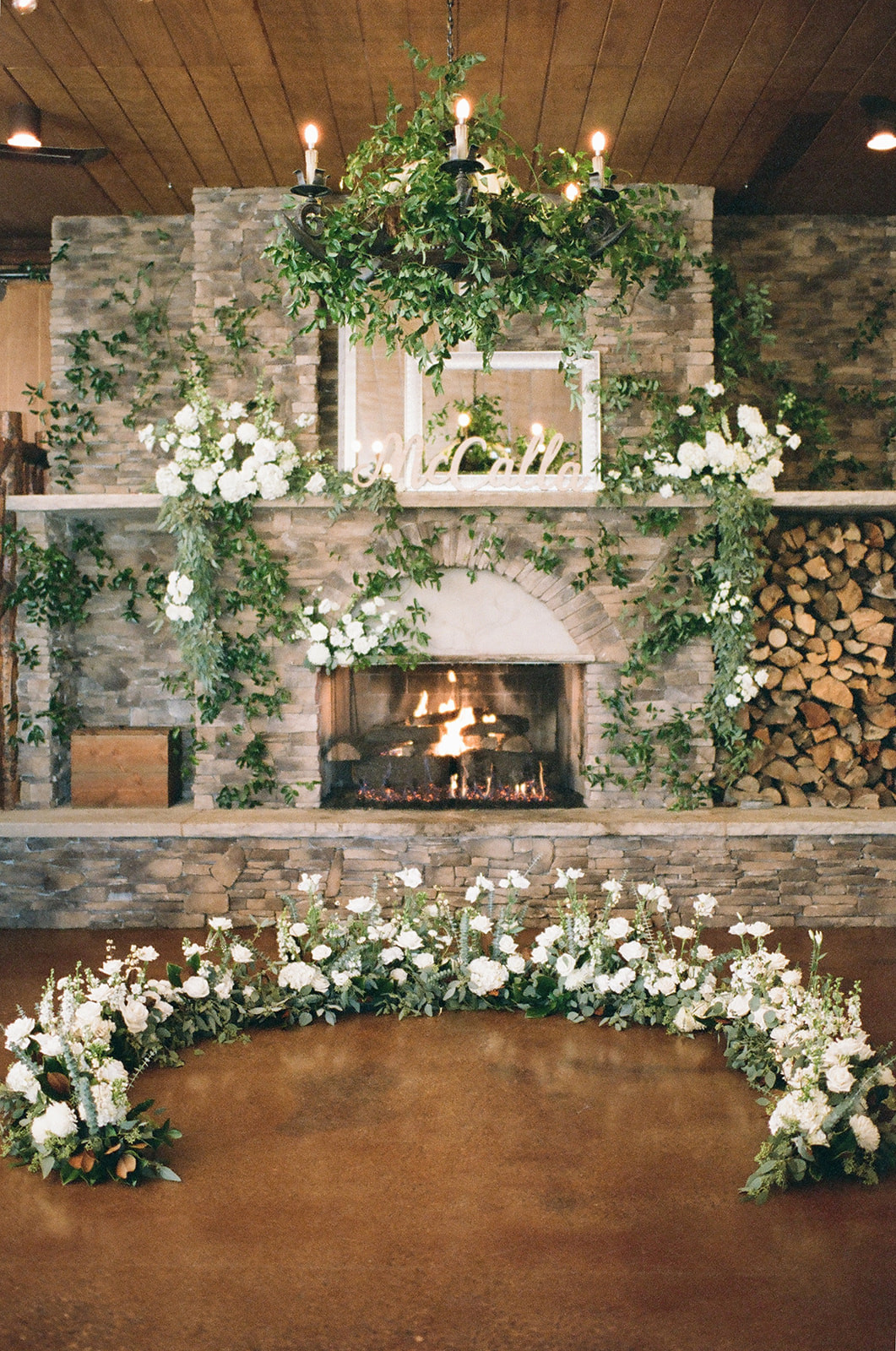 "Grey and forest green are some of our favourite colours, so we chose grey tablecloths, with greenery as runners, with pops of white floral and magnolia leaves because I grew up in the state of Georgia.Where did you go on honeymoon?
"Japan, most of the Northern Region."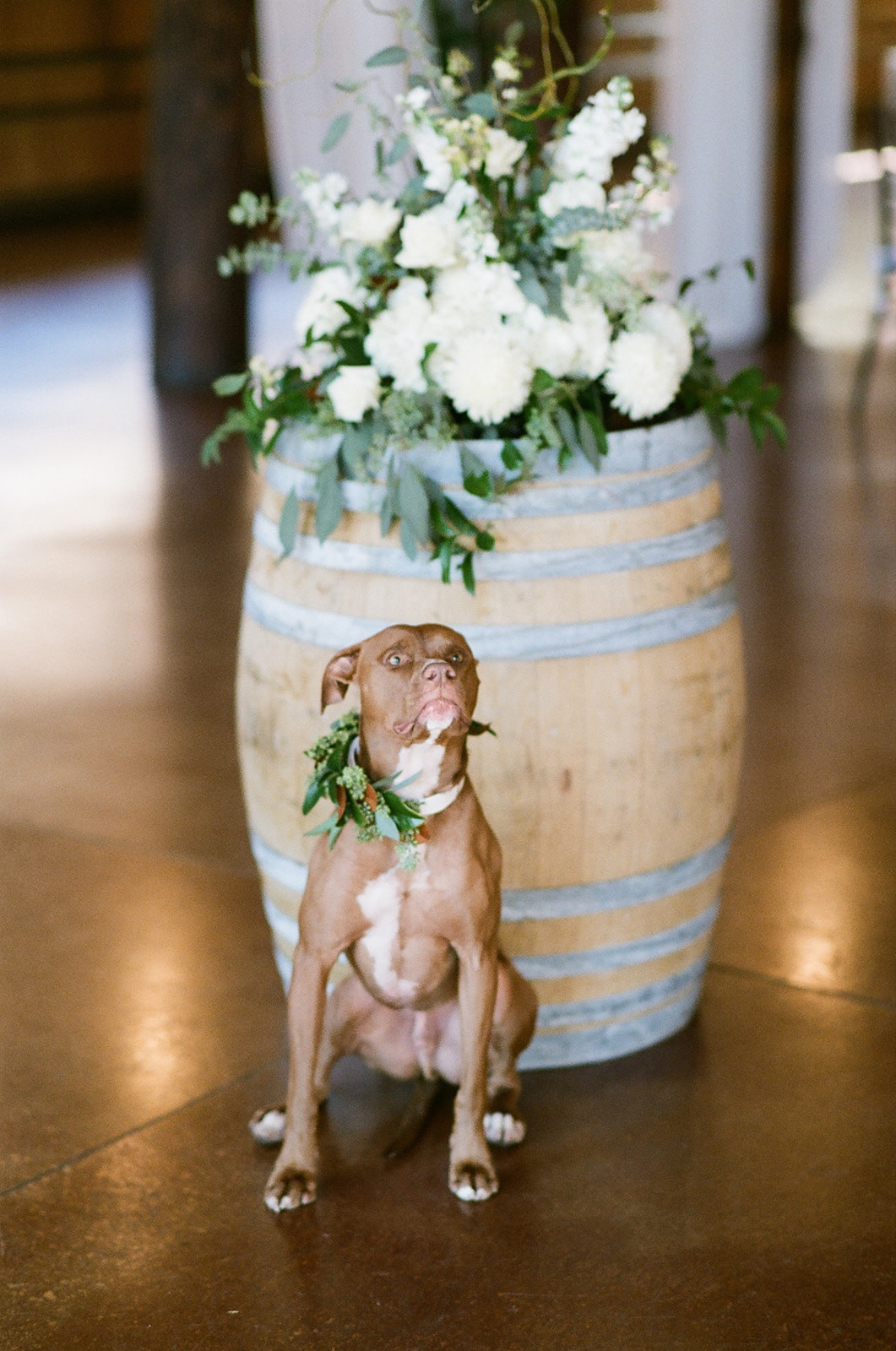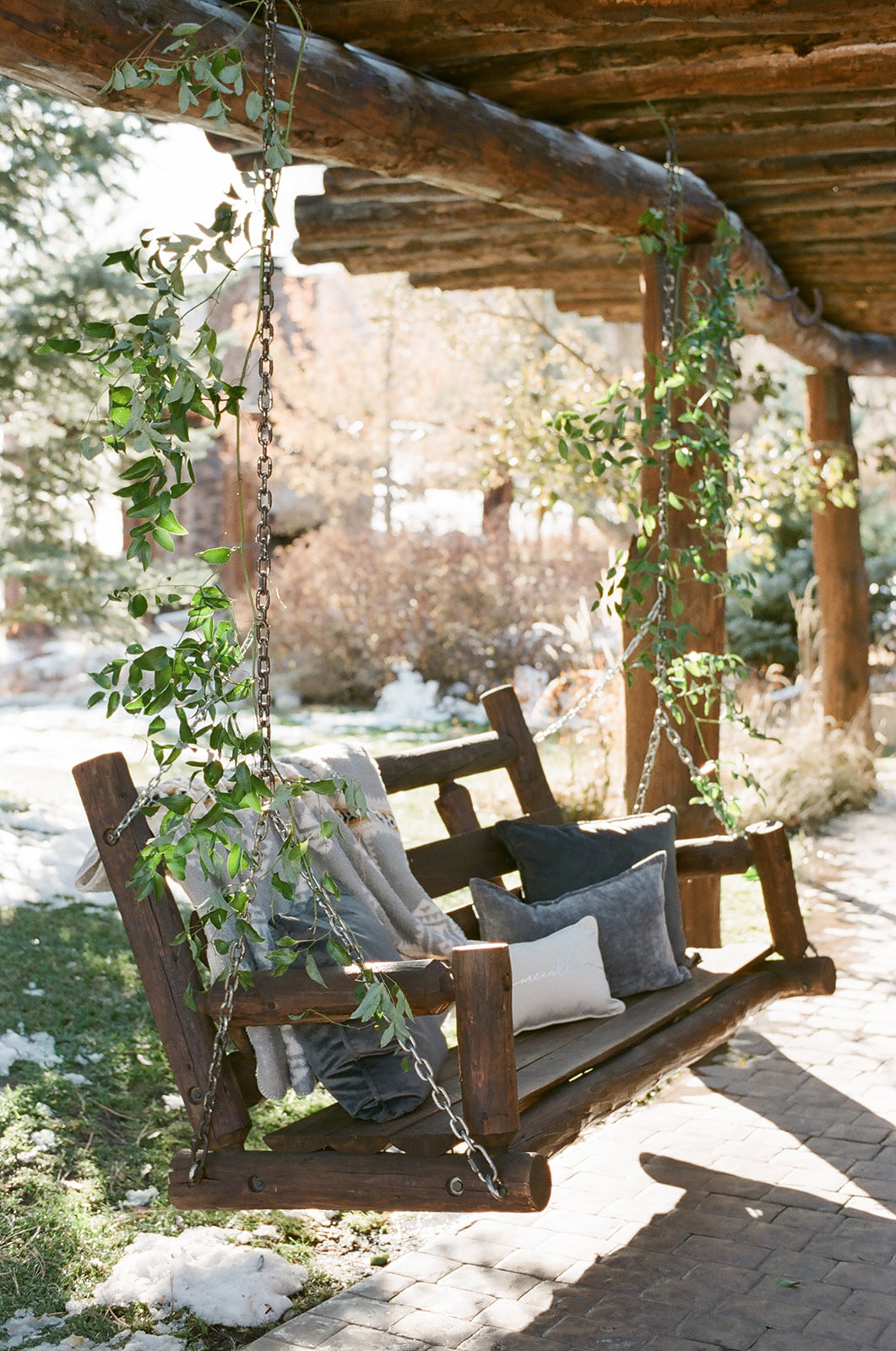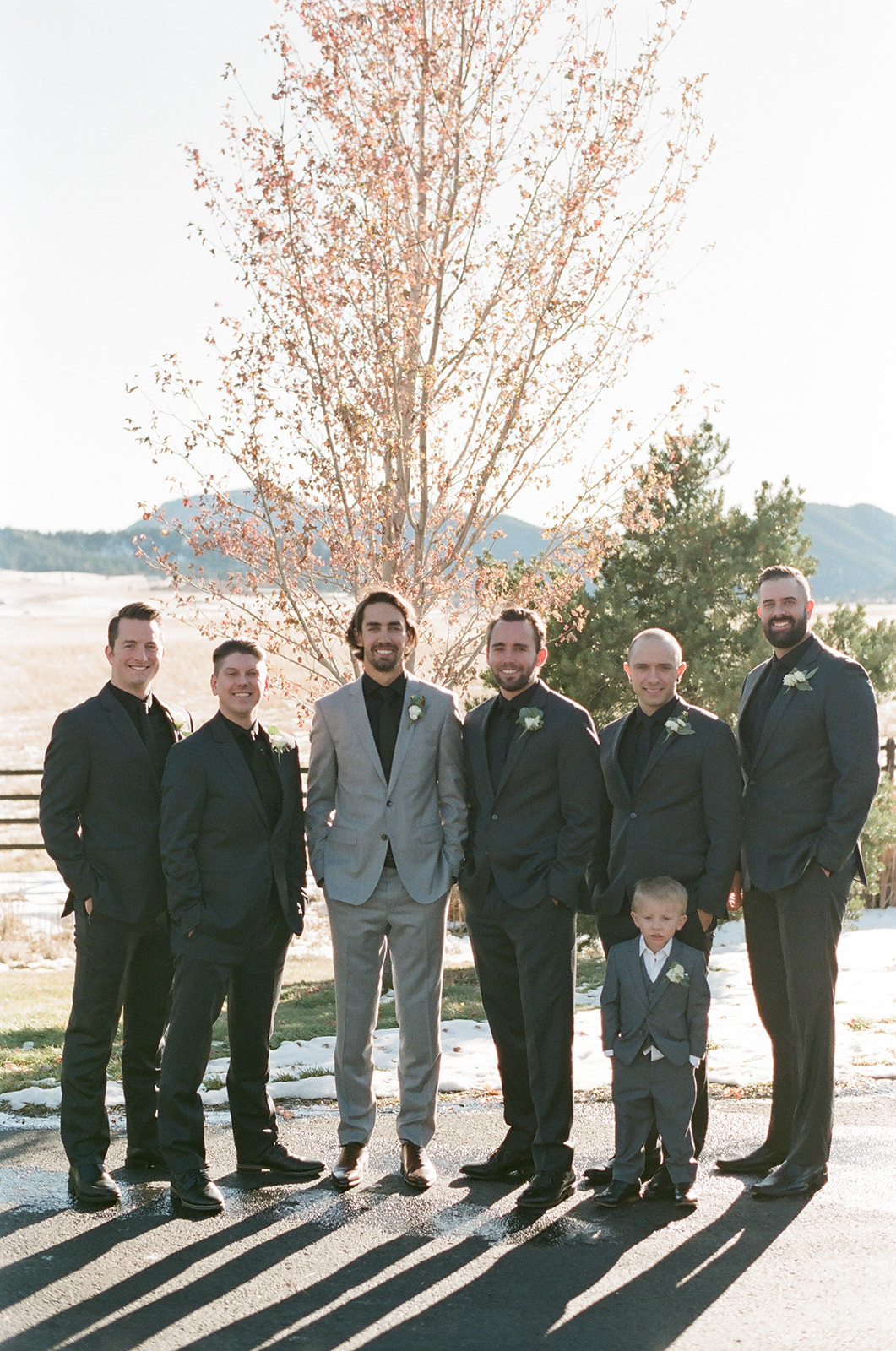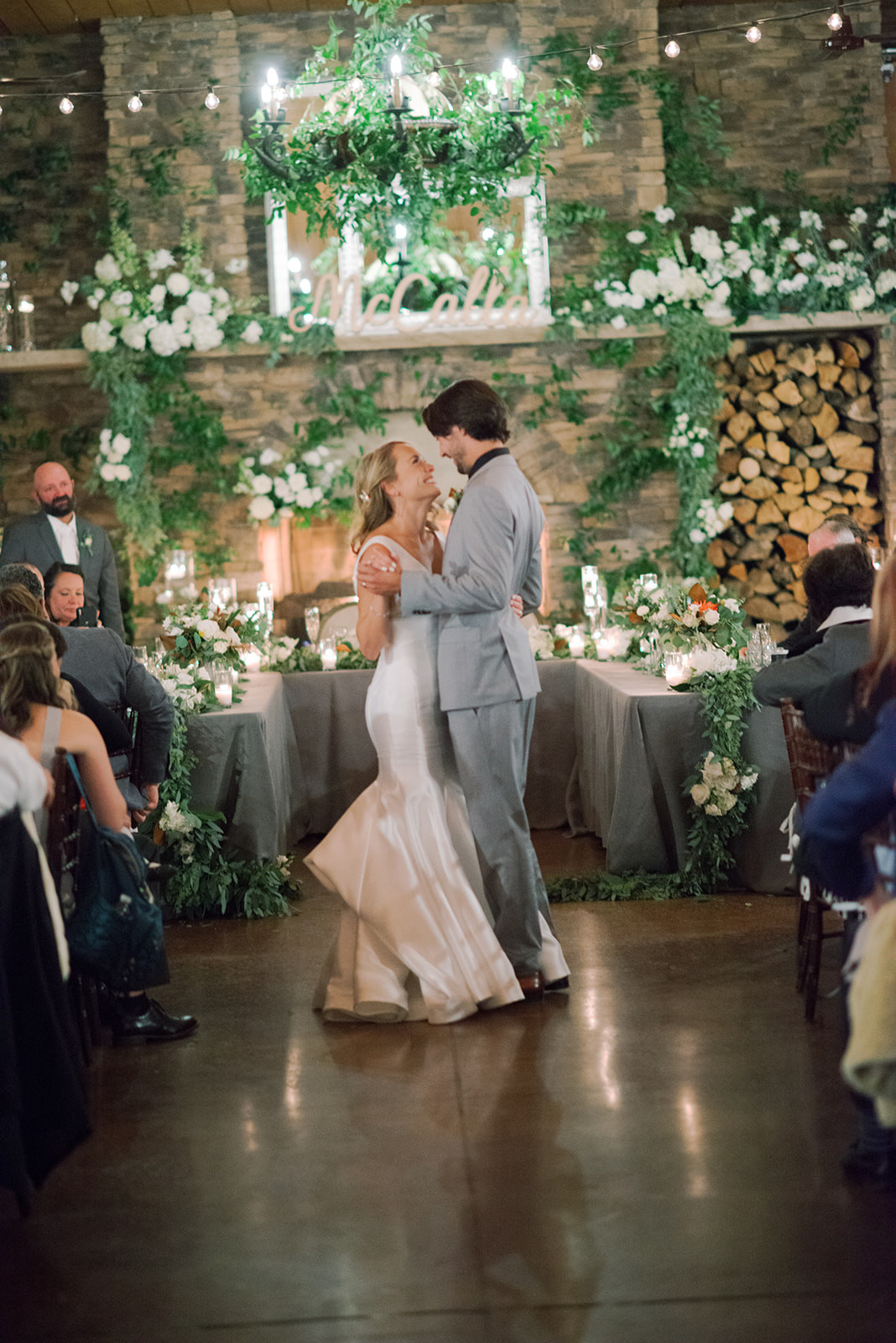 The Team
Wedding feature thanks to: Adorn Invitations
Dress: Sareh Nouri - Mercer Gown bought at The Bridal Collection in Denver, CO.
Veil: Gwendolyn by Maggie Sattero
Makeup: Done by the bride
Hair: Done by the bride
Shoes: Jimmy Choo
Accessories: Earrings & bracelet - Swarovski, hair pin - Swarovski from Bloomingdales, as well as the Bride's Great Grandmother's wedding ring on her right hand. Engagement ring & wedding band designed by the Groom but made in partnership with Hyde Park jewelers in Cherry Creek, Denver CO.
Bridesmaids Dresses: Bridesmaids - Lulus, Maid of Honor - Eliza J.
Groom's Suit: Hugo Boss
Groom's Shoes: Magnanni
Groomsmen Suit:
Cake: Sugarplum Cake Shop
Food: Buffalo Gals Catering from Colorado Springs
Flowers: A Design Resource
Photographer: Tamara Gruner Photography
Ceremony Venue: Albert's Lodge at Spruce Mountain Ranch, Larkspur CO
Reception Venue: Albert's Lodge at Spruce Mountain Ranch, Larkspur CO
Entertainment: DJ David Moore with TH Entertainment, Denver CO
Wedding Favours: Columbine seeds & pumpkin seeds packaged by Etsy vendor. As well as cookies from Sugarplum Cake Shop with packaging from Etsy vendor.