Katie & Adam's Pretty Champagne Wedding At The Manor House Hotel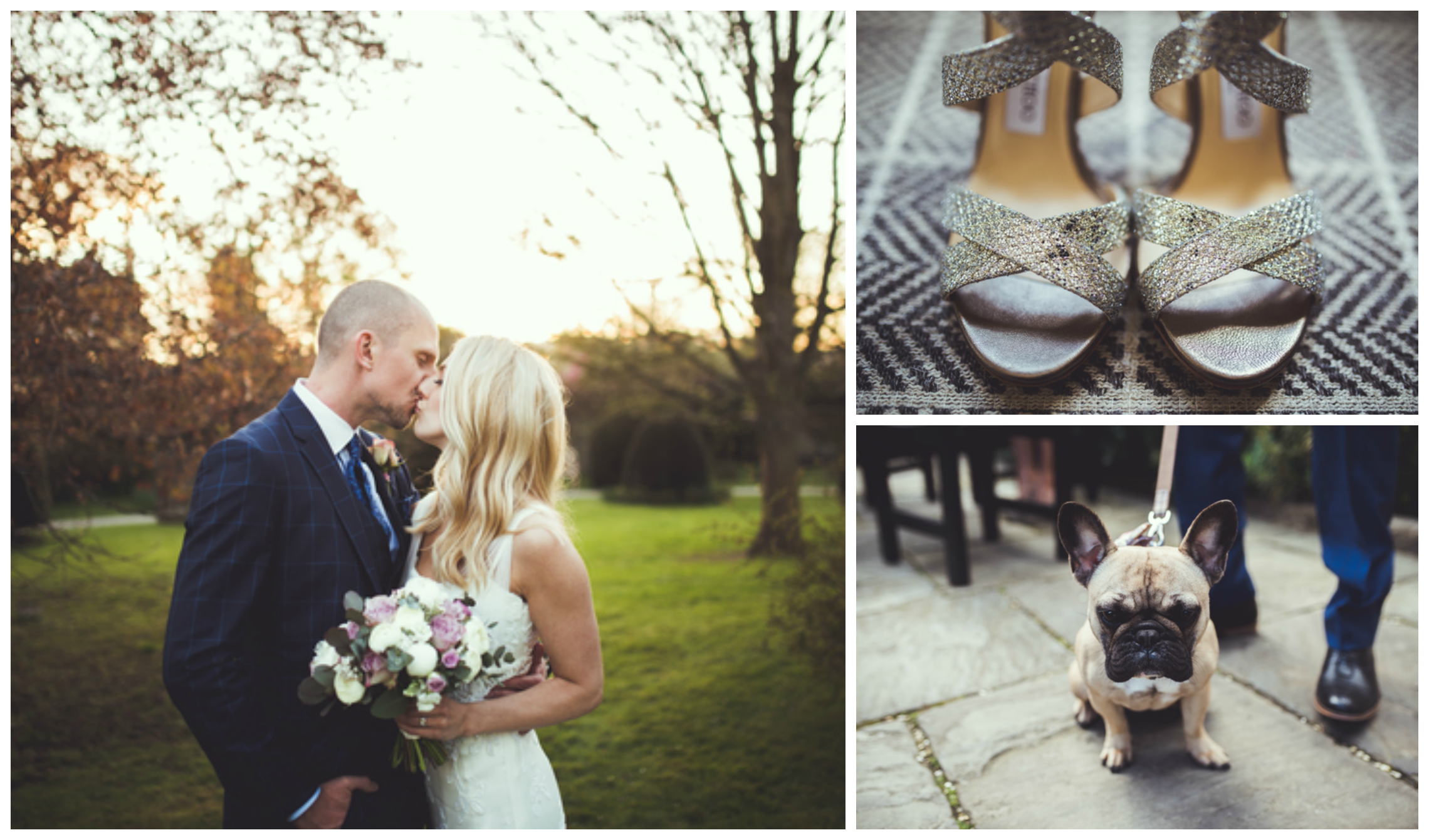 High school sweethearts (ish!) Adam and Katie got married in a spring wedding at The Manor House in Moreton-In-Marsh, Gloucestershire.
Accompanied by their adorable French Bulldog, Maggie, Adam and Katie's wedding was full of laughter and smiles. Guests were entertained from the get-go with both a crowd pleasing Saxophist and later on with energetic live band, The Revolver. The happy couple also DIY-ed a photo booth complete with props and a giant instagram frame for guests to enjoy.
Decor was simple and pretty; masses of Memory Lane roses by florist Fiona Perry, and tables focused around the Bride's love of champagne featuring giant vintage champagne ice buckets and bottles for toasting from famous champagne houses in France.
The epitome of elegance, Katie wore a stunning Suzanne Neville gown along with a bespoke Hermione Harbutt back necklace. The shoes were none other than the wonderful Jimmy Choo and she carried a posy of roses.
Adam was lucky enough to have a tailor as an Usher, all the suits were custom made at Clements & Church.
What's your story?
'We went to the same high school and ended up going to our school prom together when we were 16! We lost touch after college as we went our separate ways through university, travelling etc. then bumped into each other years later at the gym and the rest is history! We got engaged after 3 years together and have a French bulldog called Maggie'
How did you choose your venue?
'We chose a venue where everything we needed was on site – The Manor House in Moreton-in-Marsh. Wedding coordinator Tom made a great first impression; the location was perfect and despite us having a lot of say about how we wanted the day to look/run, Tom was brilliant!'
What were your favourite memories from the day?
'Having my Dad walk me down the aisle (he has a condition called MSA which affects mobility), and having our French Bulldog Maggie with us are both great memories.
Also, unbeknownst to us, our videographer (also a friend of ours) filmed guests singing lines from Queen's Bohemian Rhapsody which was then compiled into a video montage – it was brilliant!'
Top tip for couples planning their weddings now?
'We had a different approach to our wedding breakfast and decided to table hop in between each course rather than sit on a 'top table'; it took away the awkwardness of the top table and meant we got to spend time with different people.'
Photography by Adam Drake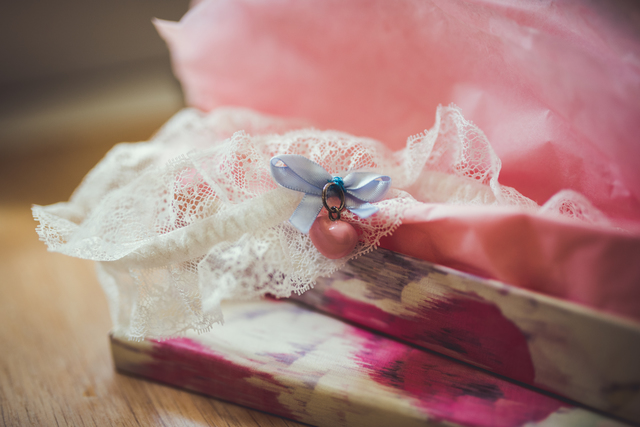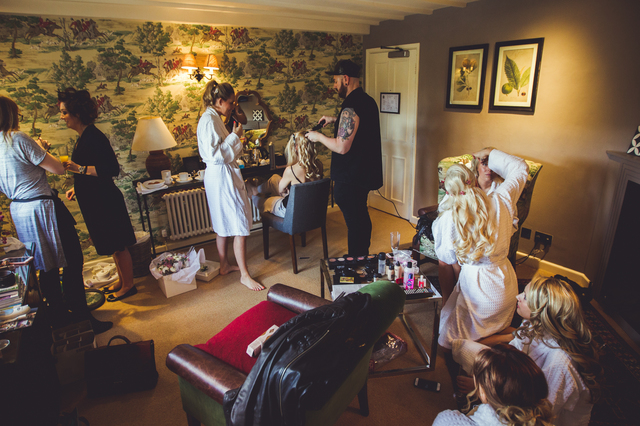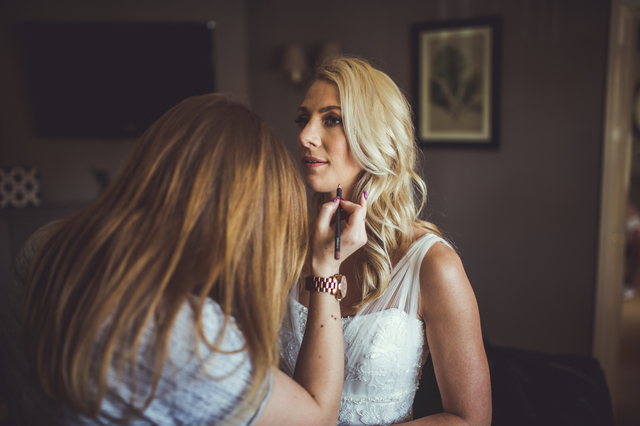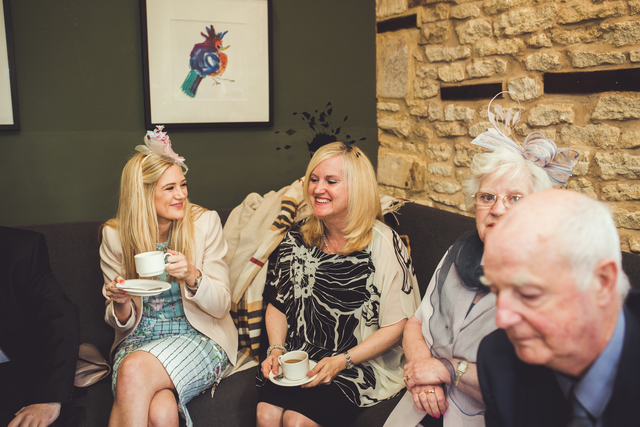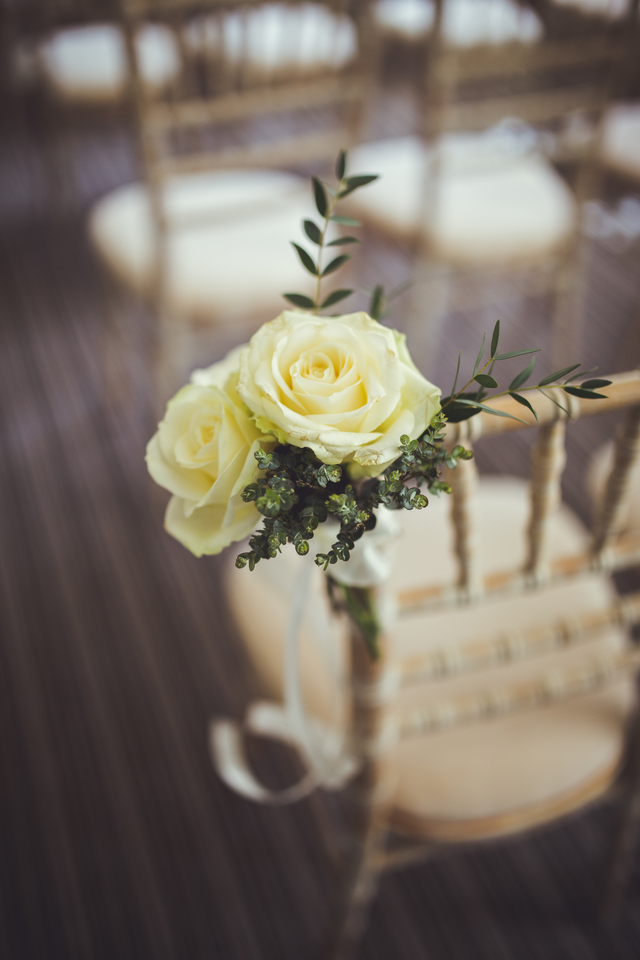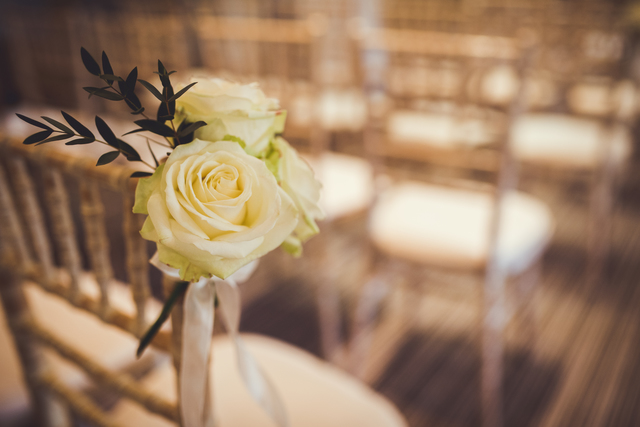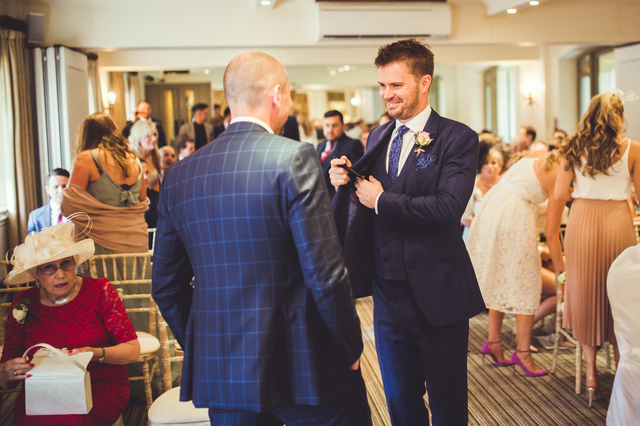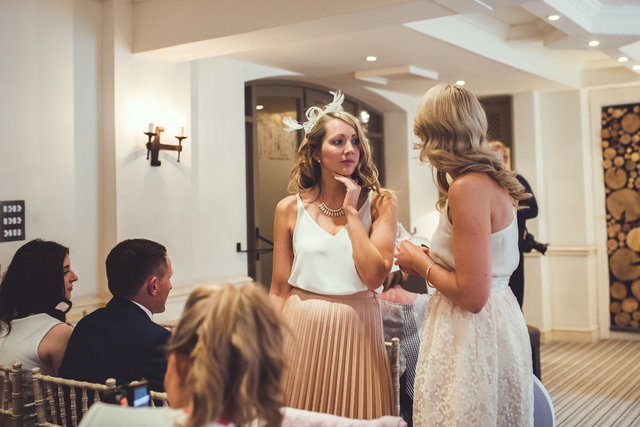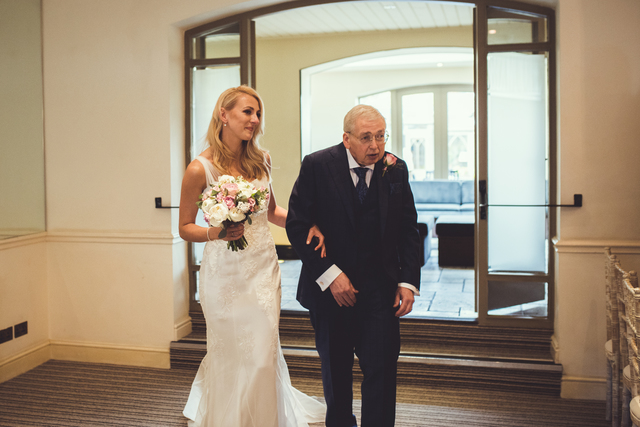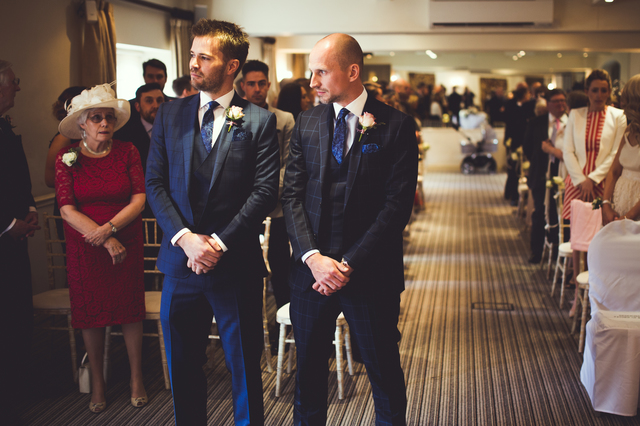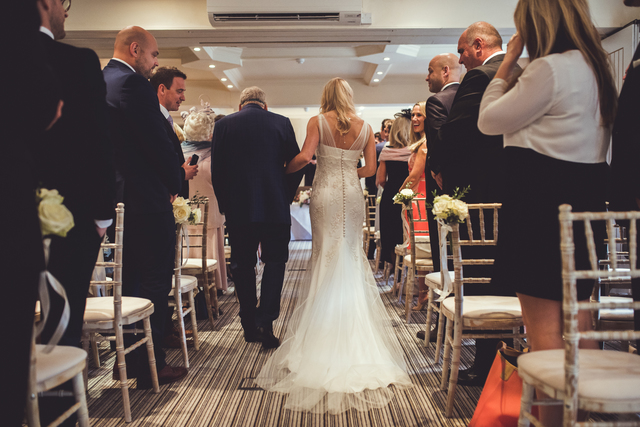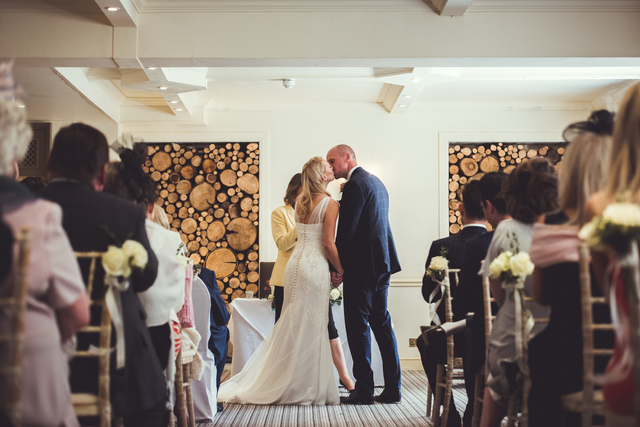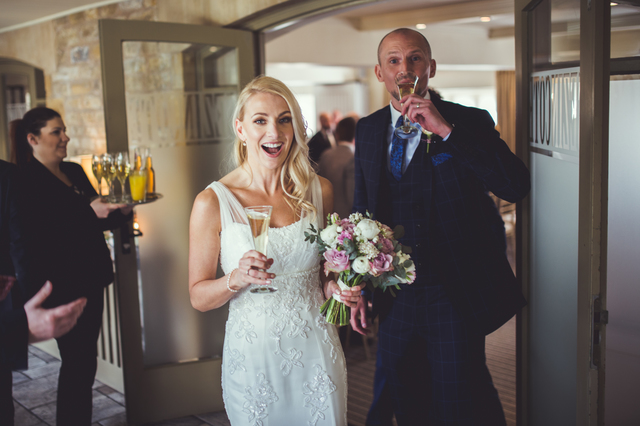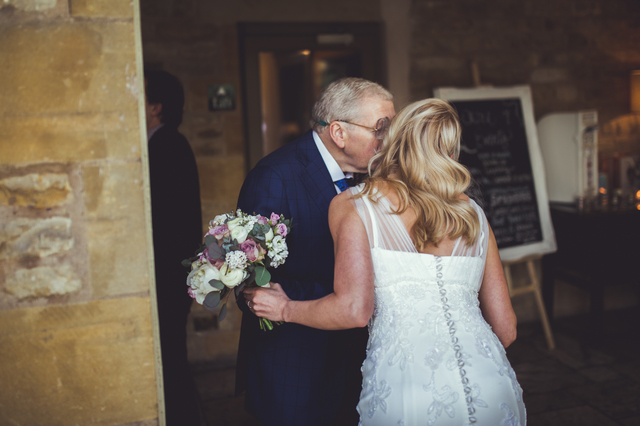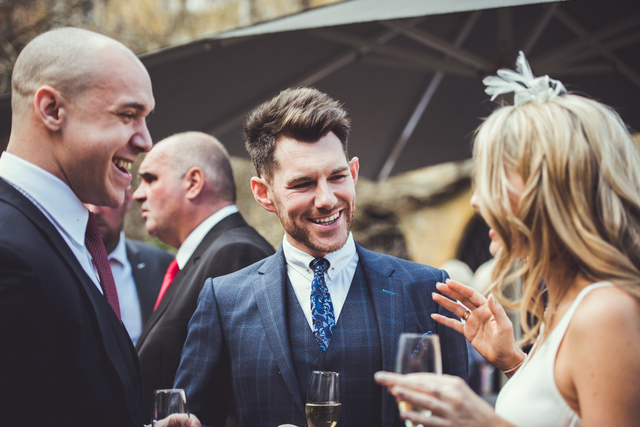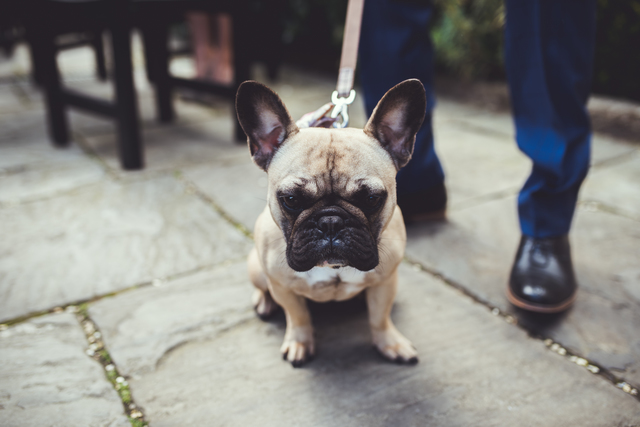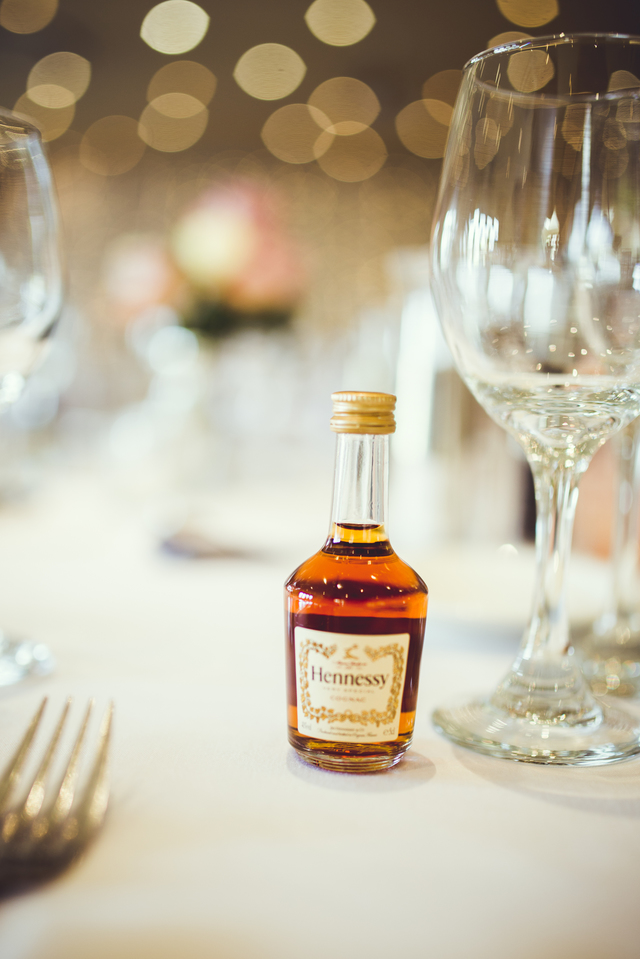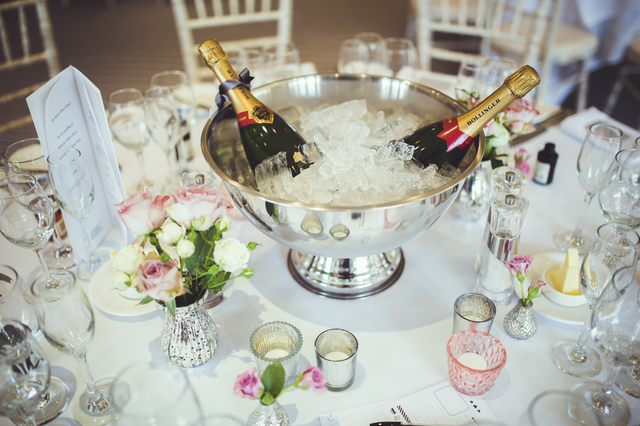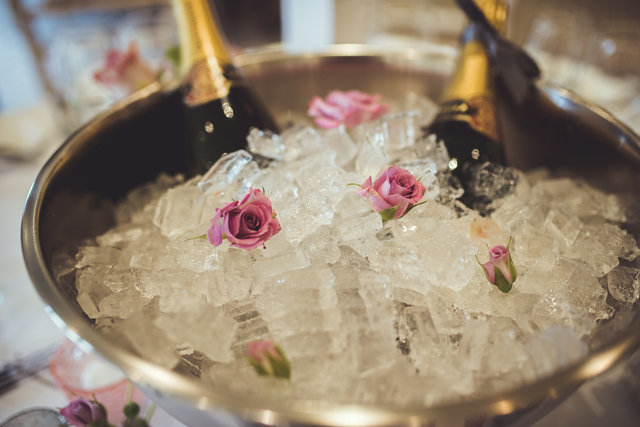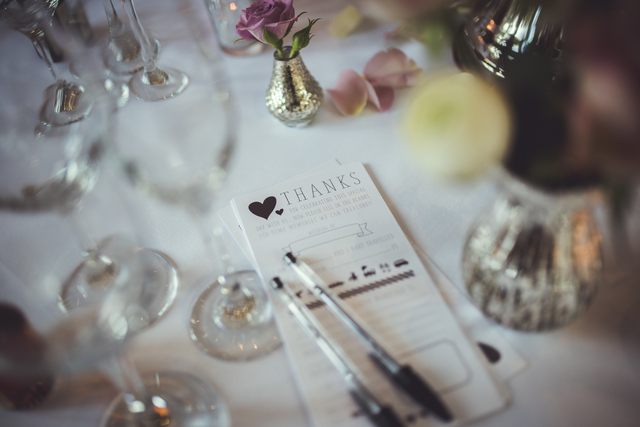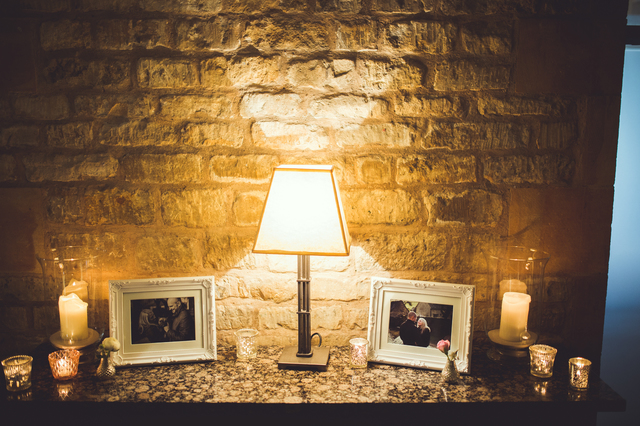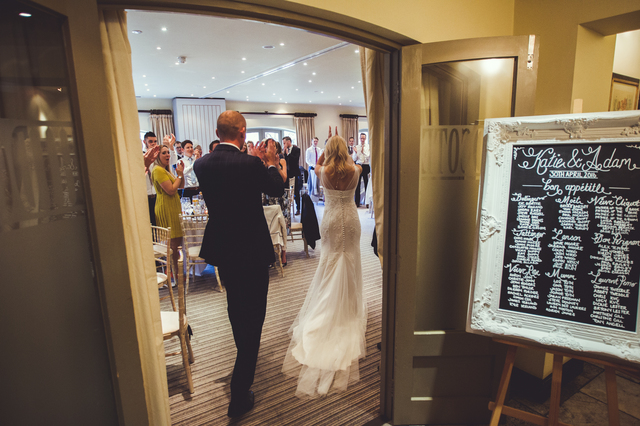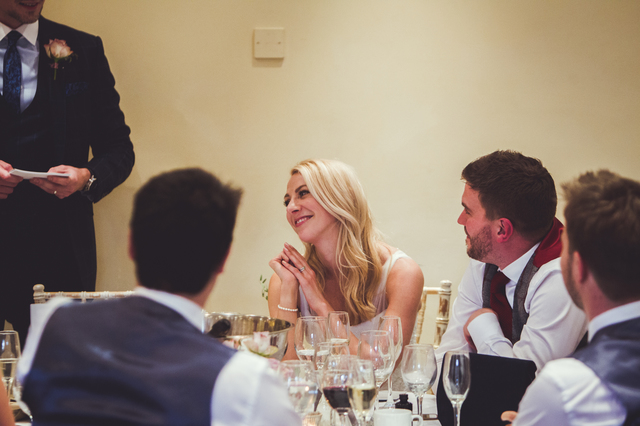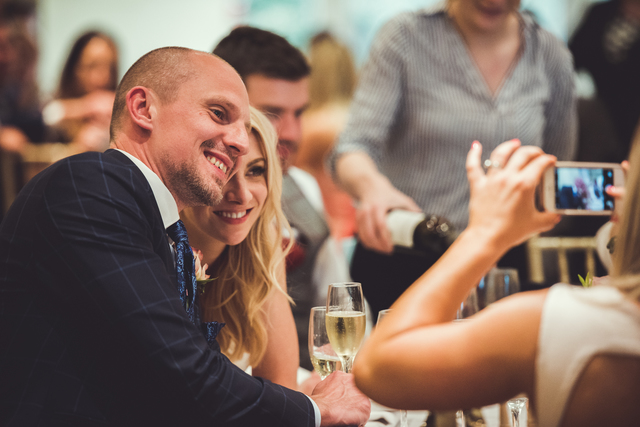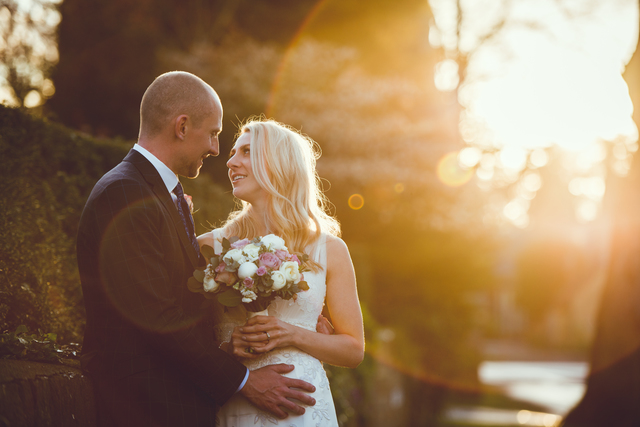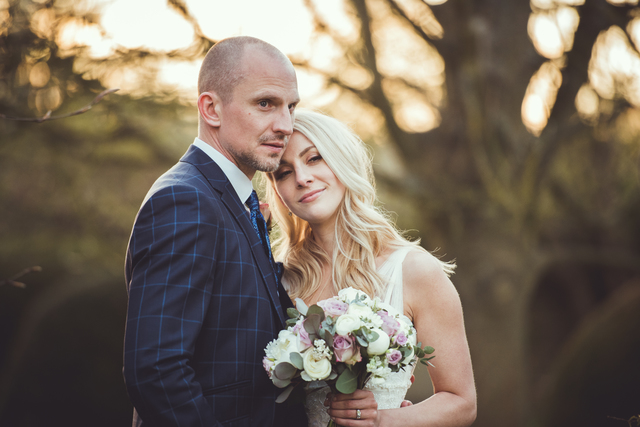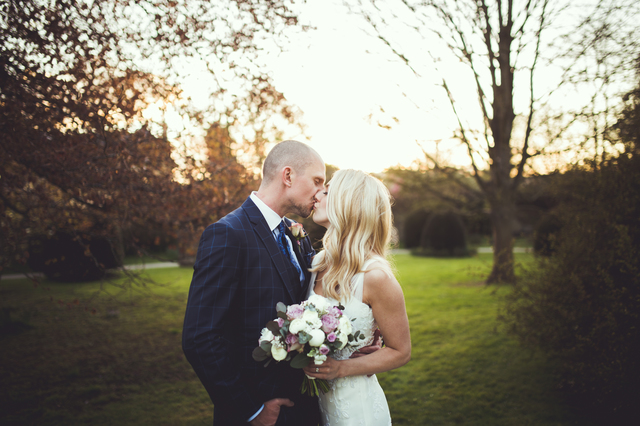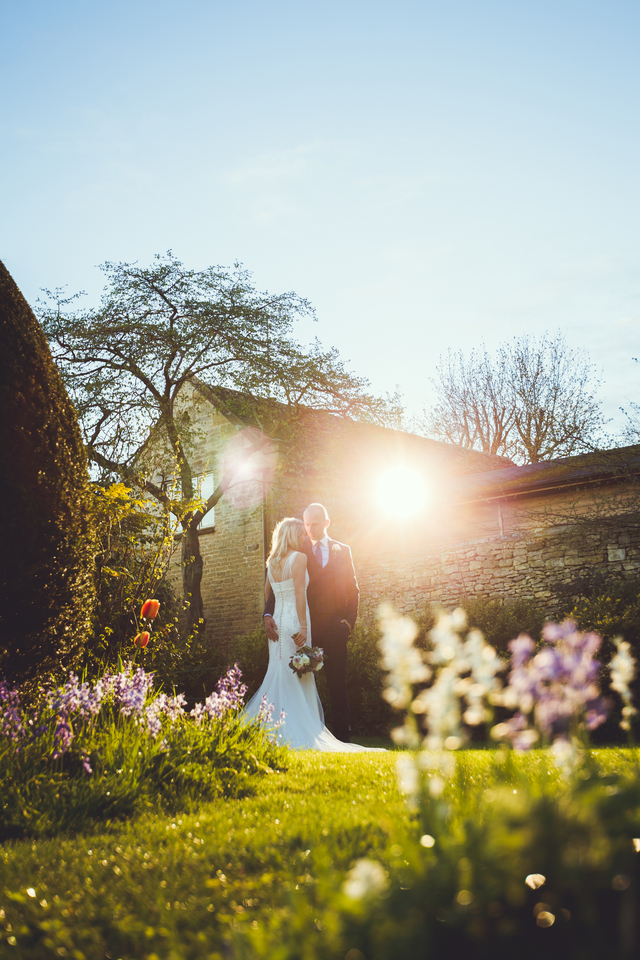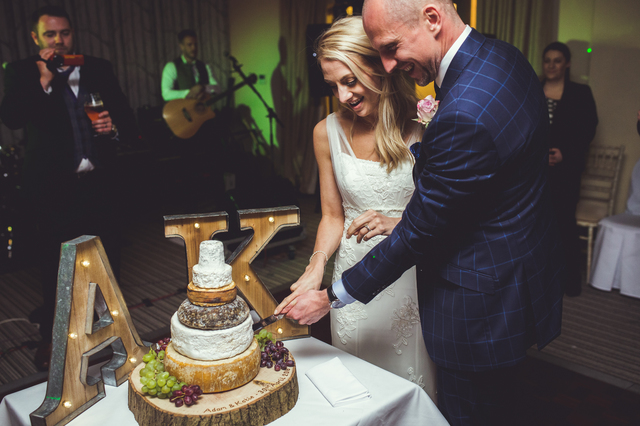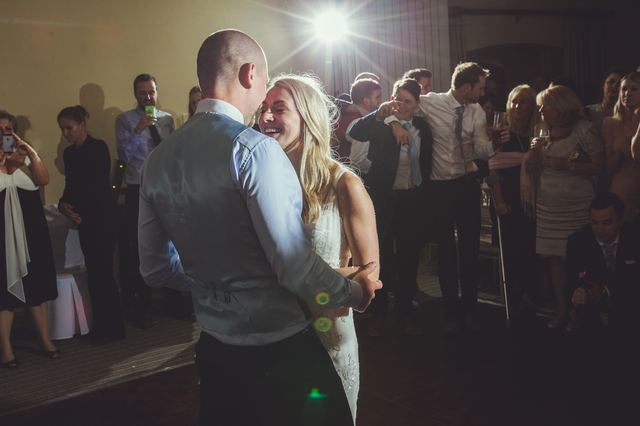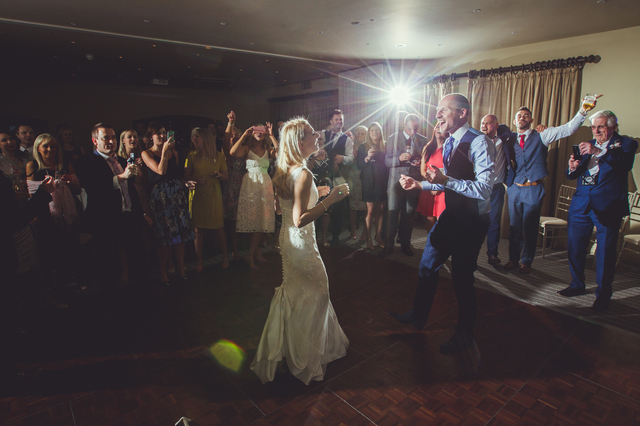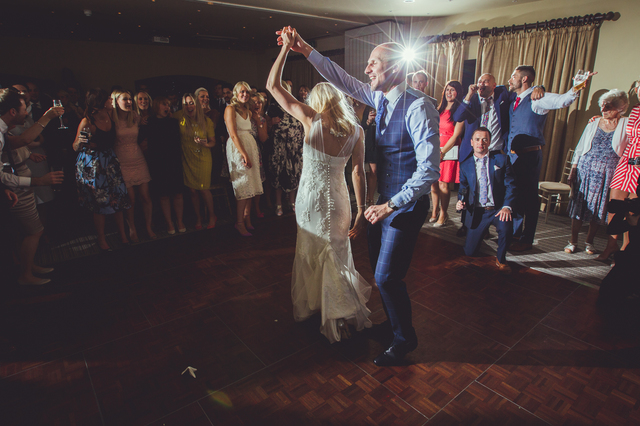 The Suppliers
Photographer – Adam Drake Photography
Venue – The Manor House Hotel
Florist – Fiona Perry
Stationery – Card Lab Letterpress
Catering – The Manor House Hotel
Cake – Cotswold Cheese Company
Music – The Revolvers
Decor & Styling – Bride and Groom
Dress – Giling and White Bridal
Accessories – Hermione Harbutt & Jimmy Choo
Hair & Makeup – Brides friends
Groomswear – Clements and Church