Is Amazon's new wedding marketplace a bit of a game-changer?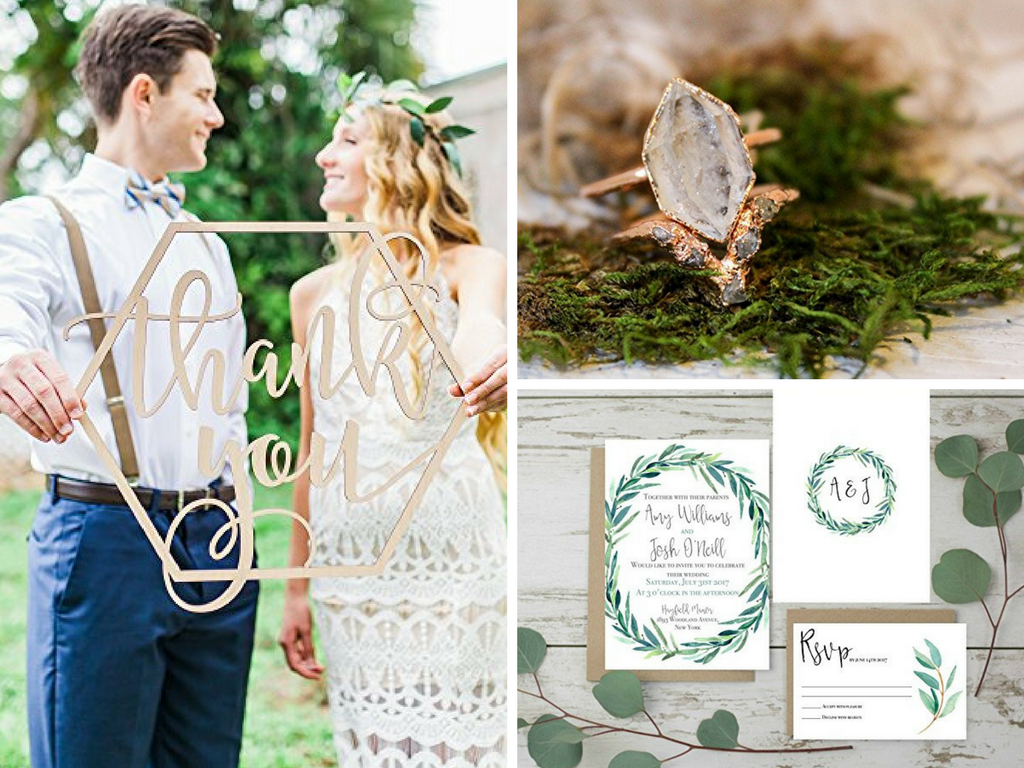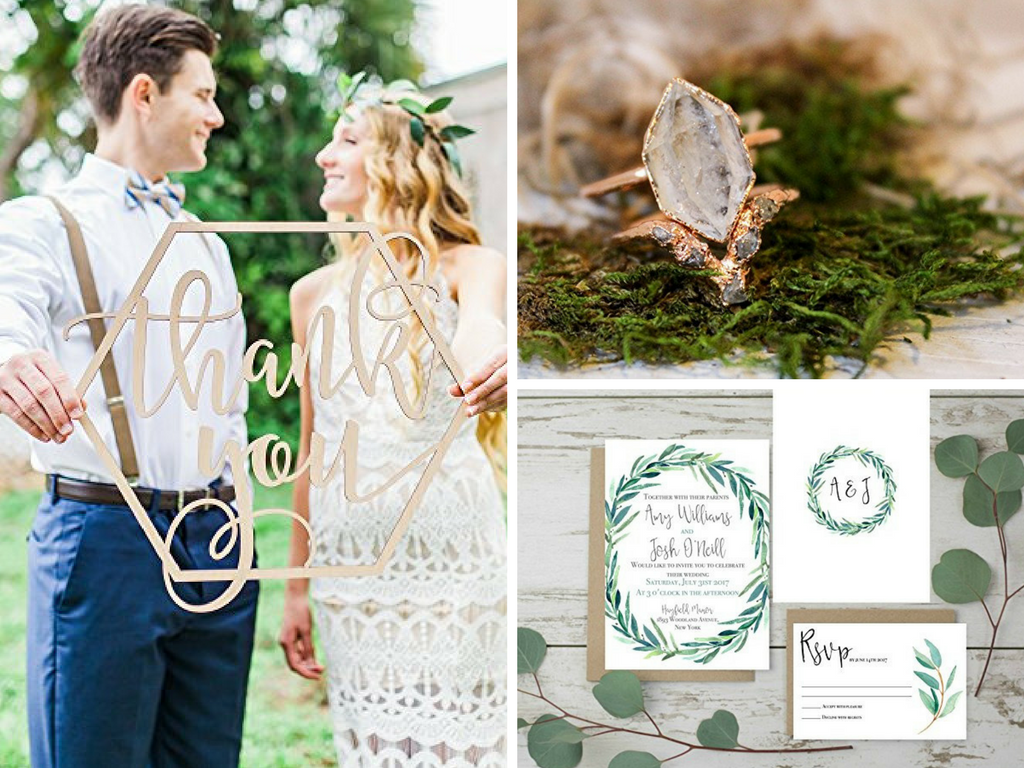 So if you didn't spend enough time on Amazon already buying things you can't quite be bothered to pop out and buy, prepare to be firmly attached to the website for the next few months. On Tuesday this week, Amazon launched it's own online wedding marketplace rivalling the likes of Etsy and notonthehighstreet.com claiming to sell everything from wedding dresses, to engagement rings and all the cute decor your heart desires. On top of that, you can wave goodbye to the long wait for things to arrive, as with Amazon Prime delivery everything will be on your doorstep in the next two days. As we say, it's got the potential to be a bit of a wedding game-changer.
Not only does it make things slightly cheaper than traditional wedding sites along with rated reviews, it is claiming to sell almost everything you should need. With all the traditional wedding needs such as wedding invites to cake toppers and table numbers, they've got the decor aspect of things nailed. But whilst other websites claim that they have 400 pages of wedding dresses and numerous men's tuxes and wedding rings, we haven't quite seen this amount of scope just yet when we've come to explore the website ourselves.
Following their entry into the wedding market through the revamp of their gift list last year, which enables you to not only add items from Amazon but from external websites too, this is Amazon really making it's mark in the billion pound wedding industry. Businessinsider.com explains that although 'the idea of a dedicated shop for personalised wedding-related items isn't new, the move is notable for another reason: it's one more step toward Amazon's wedding dominance'. Now this can only be a good thing for savvy-minded couples, but it will give things a bit of a shake up for smaller suppliers and marketplaces such as Etsy. Refinery 29 does a great comparison on how both the sites match up here and the results make for an interesting read.
At the core of this new move is the aim to help couples find suppliers near them (or far away) for a reasonable price. It helps to create transparency for newly engaged couples on how much things will realistically cost them, and much like Wedding Planner, will help to avoid situations of prices being hitched up as soon as the 'W' word gets mentioned. The head of marketing at Handmade at Amazon explains to WWD that "we created the Handmade Wedding Shop with the savvy couple in mind. The ability to purchase products from local artisans on the Handmade Wedding Shop offers customers a boutique shopping experience coupled with the convenience and selection of [Amazon]".
So what are our thoughts? As a company, we are all for transparency in the wedding industry and Amazon does just that in it's usual superb way. It also really shows that the wedding industry is more of a large scale and lucrative business than people often realise, so Amazon moving heavily in this direction says a lot. We can see why this might concern smaller boutique businesses initially but it could actually be a real game-changer for suppliers who wish to get more visibility worldwide. We're also interested to see that they've stayed away from music and entertainment for weddings as this is a large element of the traditional wedding budget. Overall, it's pretty exciting and with more and more couples favouring the pocket-friendly high street wedding, it will be interesting to see if this contributes a lot to changes in the wedding industry.
The wedding section of Handmade at Amazon is currently only available in the US but is shopable worldwide.