7 Romantic Quotes for Wedding Speech or Vows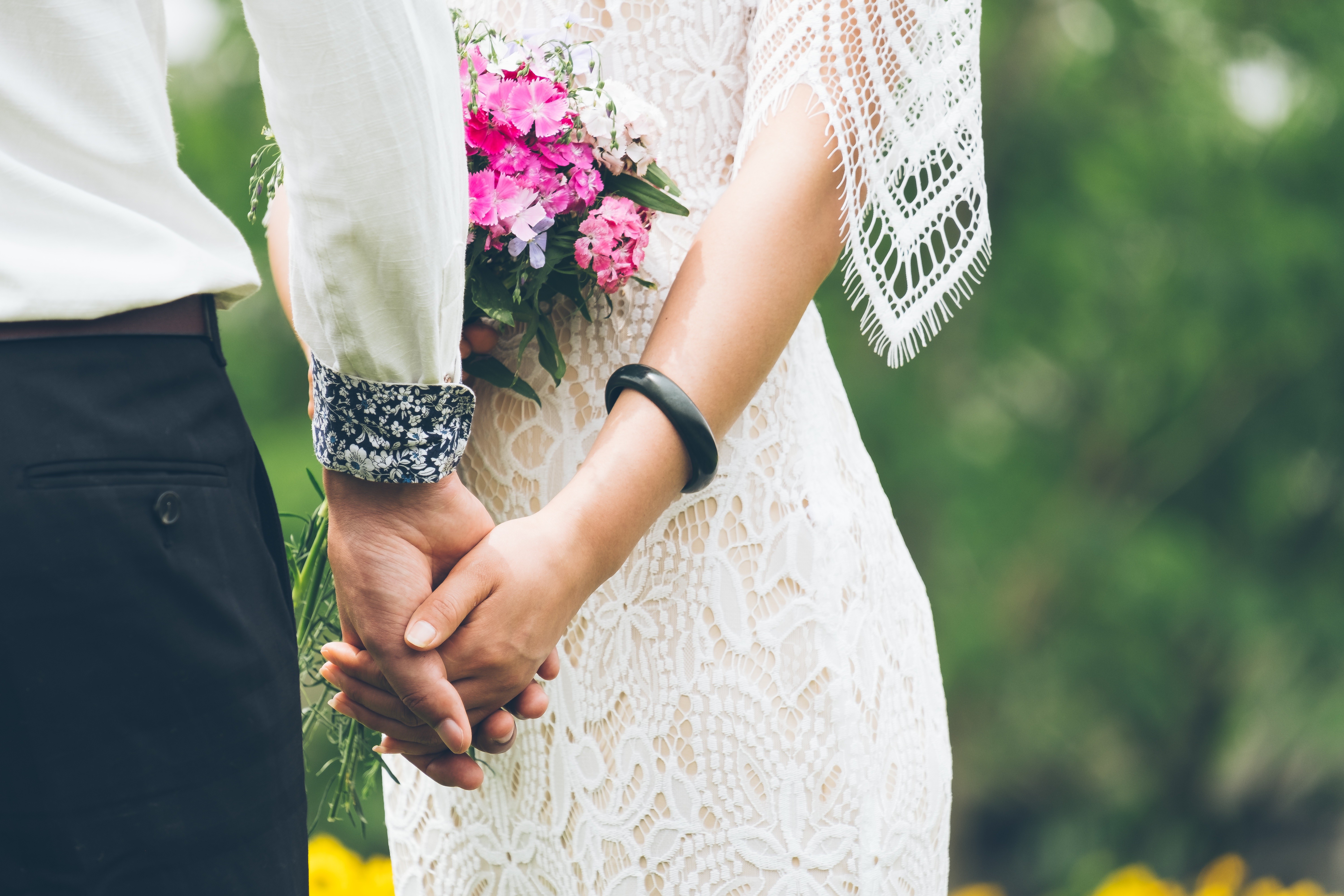 Struggling to find the perfect heartfelt message for your wedding speech or your vows? Look no further. Here you will find comedic, charming and philosophical quotes from the likes of Dr. Seuss, Scrubs and Lord of the Rings. Brides and Grooms, it's time to pour your hearts out (Using this helpful little cheat sheet)
1. "You know you're in love when you don't want to fall asleep because reality is finally better than your dreams." Dr. Seuss The charm of Dr. Seuss has the ability to be heartwarming with a sense of childlike whimsy. This quote is about feeling happiness that is greater than anything you could dream about. If that doesn't make people say 'AWW' I don't know what will.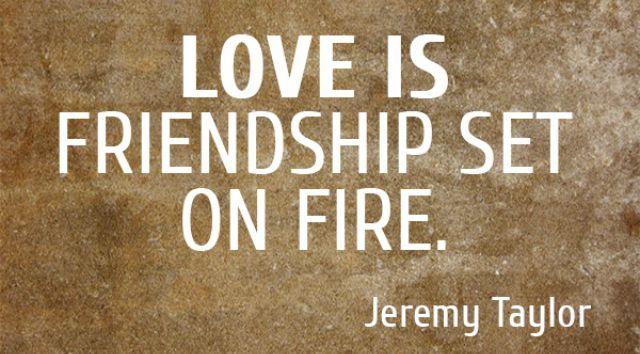 2. "Love is like a friendship caught on fire." Jeremy Taylor This classic and famous quote is perfect for the childhood sweethearts or friends turned partners. This is about a relationship that isn't reliant on superficial things; it's about the people you are and loving each other for your personalities. However, this particular quote is a little bit more cliché then some of the others.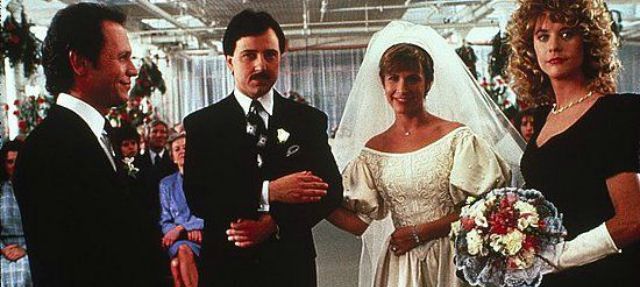 3. "When you realize you want to spend the rest of your life with somebody, you want the rest of your life to start as soon as possible." When Harry Met Sally Ok, so maybe you haven't been together for that long, or maybe people think you're a little young to get married. You know what you want and that's all that matters. This is about letting your heart make the decisions. It's sappy but satisfying. (And we all love this movie)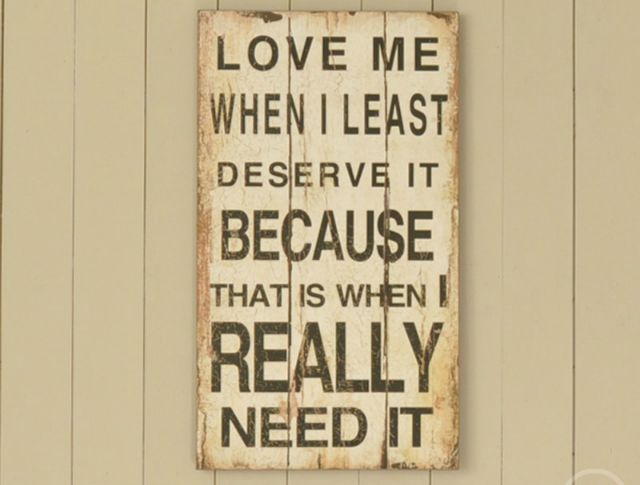 4. "Love me when I least deserve it, because that's when I really need it." Swedish Proverb I know what you're thinking and you're right, this is a really deep and thought provoking statement. It's a guaranteed hit amongst a crowd but more importantly it's a lesson for a newly married couple as they move forward.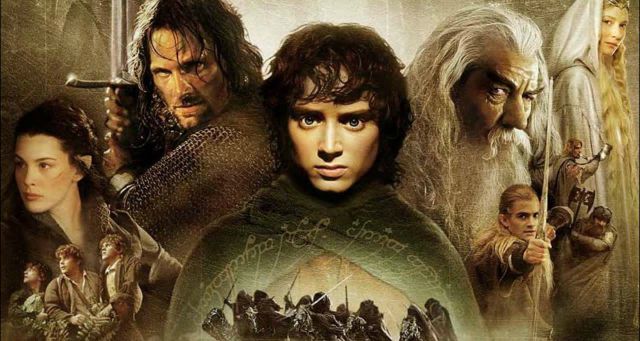 5. "I would rather share one lifetime with you than face all the ages of this world alone." The Fellowship of the Ring I know you didn't expect to find a romantic message in Lord Of The Rings but love can be found in the most unlikely places. This on is for the couple that loves to be theatrical or likes to be unusual. Maybe you and your fiancé can identify with the sentiment behind these words or maybe you're just major LOTR fans.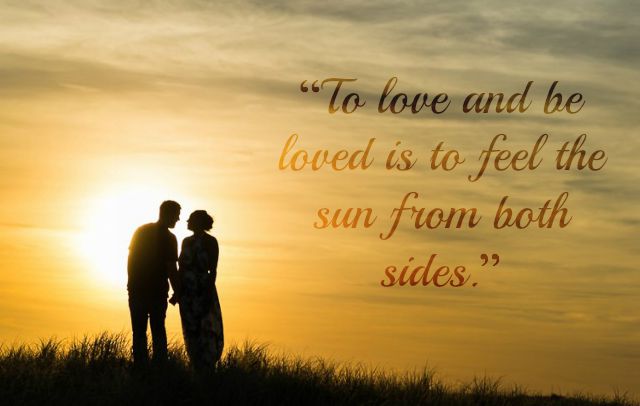 6. "To love and be loved is to feel the sun from both sides." David Viscott Now this is one is guaranteed to warm the hearts of your guests (hold for laughter). The sun is the source of light and life and now a symbol of love. It's all about mutual and balanced love between two people.
7. "I love you. You annoy me more than I ever thought possible, but… I want to spend every irritating minute with you." Scrubs Let's end with a bit of comedy. This is funny because it's true. The reality is, our other halves can drive us insane but ultimately it's worth it to be with someone you love. The is perfect for a slightly more unexpected way to say, "I love you".